Snoop Dogg says that weed is doing its best North of the border. Speaking at C2, a Montreal business and technology conference, Snoop Dogg was on a panel to discuss the growing marijuana sector and his recent business endeavors. During the panel, he lamented that Canada has an edge over America in the weed game.
Canada is only set to introduce legal commercial cannabis this summer. Many states in the U.S., including Colorado, Washington and even Snoop Dogg's home state of California have already put pot on the market. But despite this, and the fact that more people live in California than the entirety of Canada, Snoop Dogg joins industry experts who say cannabis' federal prohibition in the U.S. places restrictions on new businesses looking to expand nationally and internationally. 
Currently, cannabis' status in the U.S. as a Schedule I drug means that large institutions, like federal banks, refuse to participate in the industry. This blocks American cannabis businesses from getting loans, or even using banks for transactions, forcing it to remain a cash economy. American cannabis producers are also unable to ship products across state lines or out of the country. Meanwhile, Canadian Licensed Producers, most notably Aurora, are taking advantage of a massive demand for cannabis in Europe and beyond. 
"In Canada, it's like, let's just make it happen," said Snoop Dogg during his panel.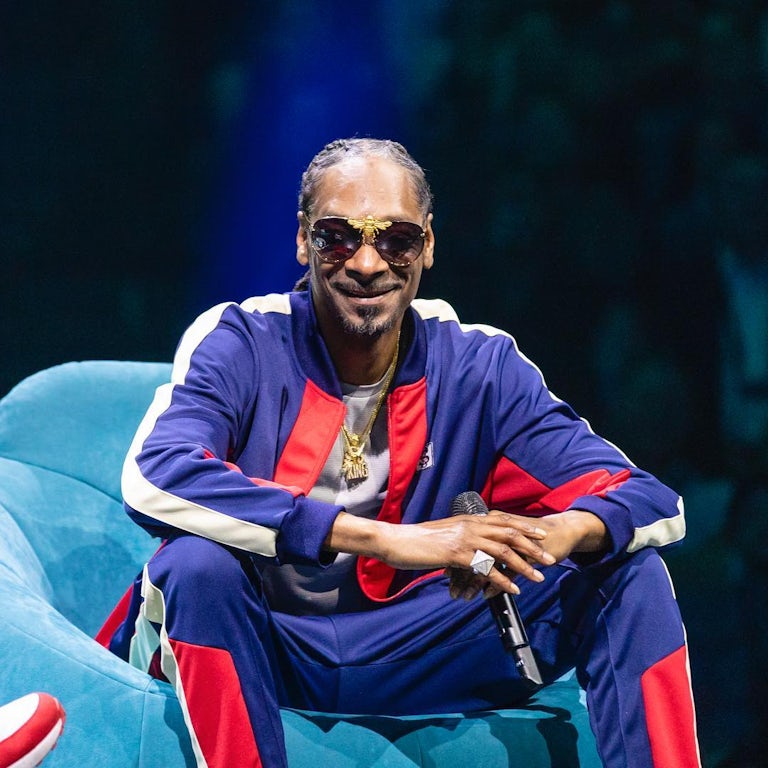 Because marijuana legalization was a federal decision, one of the big items Justin Trudeau campaigned on to become prime minister in 2015, institutions won't have to worry about facing legal backlash in Canada. Government-affiliated crown corporations will be distributing pot in certain provinces, and chain stores like pharmacy Shoppers Drug Mart and coffee chain Second Cup have announced their plans to get involved as well.
Snoop Dogg is putting his money where his mouth is. The rapper and cannabis mascot has invested in Canadian companies like Trellis, which specializes in inventory management software, and licensed producer Canopy Growth. 
Not everything is keen with Canadian cannabis, though. The country still hasn't revealed much in the way of amnesty and justice reform around legalization. In California, amnesty has already become a priority. When asked about the subject of people serving time for weed, Snoop Dogg said: "I want to be their voice. I just don't want to be making profits when they are in jail."