On Monday (May 14), Aurora Cannabis, a licensed medical marijuana grower in Canada, announced the largest merger the cannabis industry has seen so far. Aurora purchased another Canadian grower, MedReleaf, for $2.2 billion USD in stock, according to Bloomberg, making it the largest producer of cannabis in the world.
The company is now set to grow over a million pounds of cannabis annually across nine Canadian facilities as well as two European grow-ops it recently launched in Denmark.
The move is part of a pattern of consolidation in the Canadian cannabis industry as larger companies absorb smaller competitors ahead of nationwide legalization, expected to take effect in September.
In the past year, Aurora has acquired at least eight of its competitors including one of Canada's oldest producers, CanniMed Therapeutics Inc.
"We're not done," Chief Executive Officer Terry Booth told reporters. "Over the next couple weeks, you'll see some more activity from Aurora."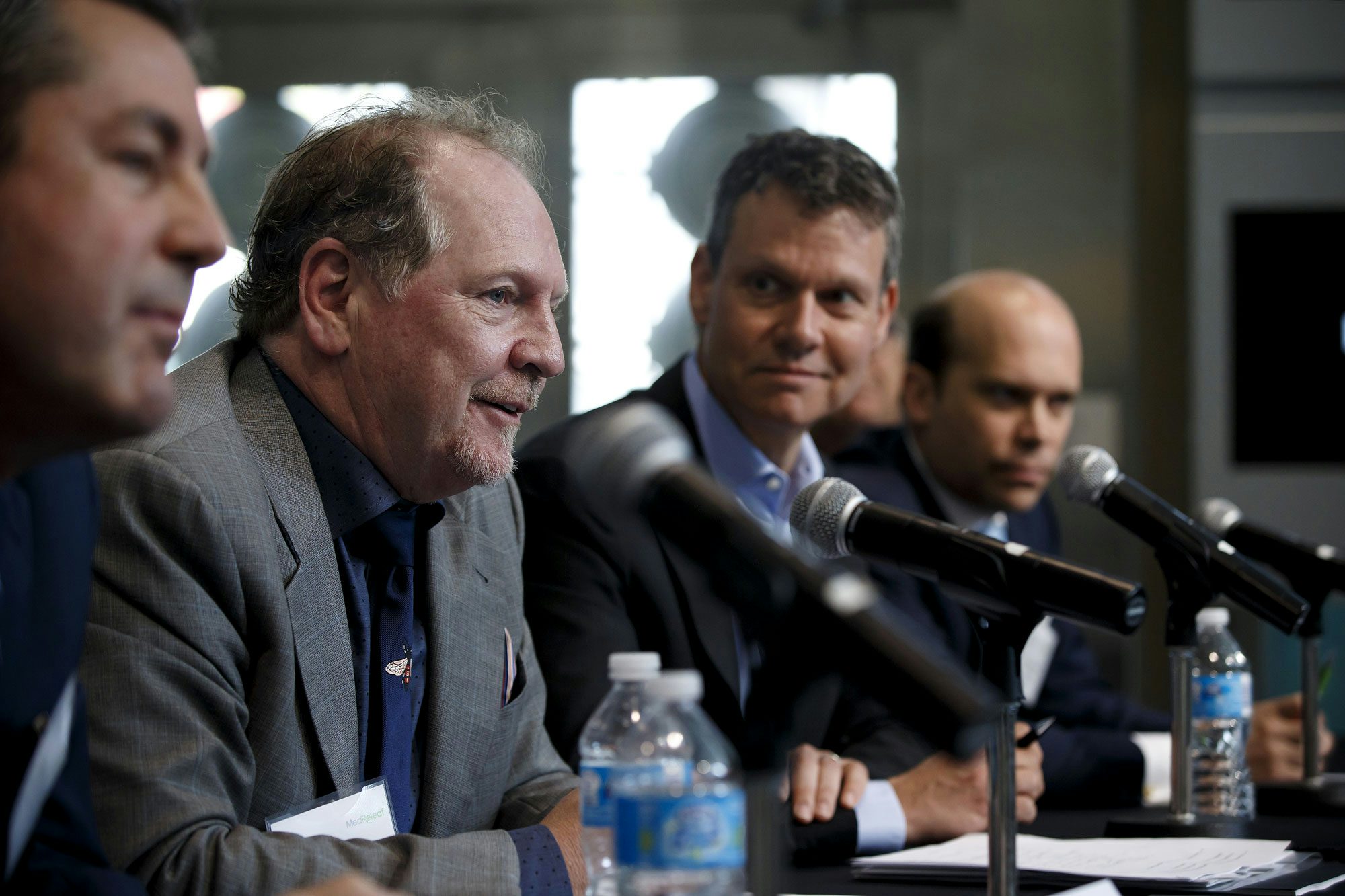 As the country prepares for legalization, the merger has set the company up to be Canada's primary supplier of legal cannabis, with deals already established to supply retail outlets in multiple provinces as well as pharmacies like Shoppers Drug Mart.
In the past year, Aurora has also been exporting its product and brand across the world, reaching agreements in countries like Germany and Australia and priming itself to become an international supplier.
"[T]here's no time to be lost, we want to establish our presence globally, and become the local domestic supplier," Cam Battley, Chief Corporate Officer of Aurora Cannabis told Yahoo Finance.
Battley credited Canada's progressive cannabis policies for giving companies like Aurora a leg-up over their American counterparts which are still struggling with a federal ban on their product.
Other articles you can be interested in:
Cancer Institute Finally Admits Marijuana Kills Cancer
Cannatonic CBD Review