Rose McGowan, the star of the series "Charmed", is an investor in the marijuana business. McGowan was overheard talking about her investment in the marijuana business at a recent gathering, thrown by Galore magazine. Paige Six was able to hear for themselves what exactly this star is up to and how she contributes to the budding cannabis business.
According to Chris Walsh, the managing editor at Marijuana Business Daily, a lot of the celebrities that have invested so far have invested because marijuana has been a hobby of theirs for a long time.
In the dope game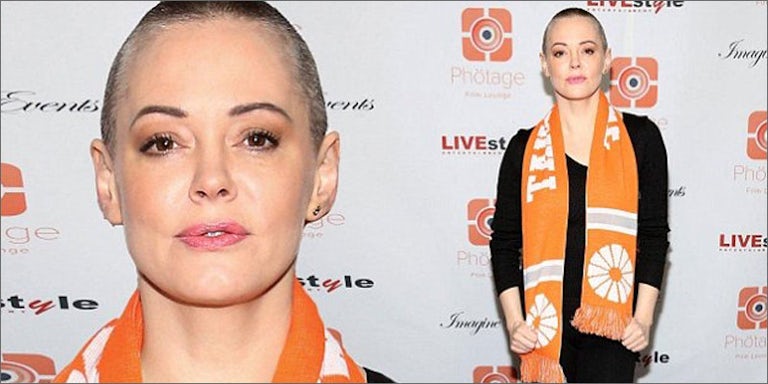 While Rose McGowan attended a a party thrown by Galore magazine on February 27th, Paige Six just so happened to hear the star discussing her connection with dope. The actress was speaking about a variety of topics, including her involvement with the marijuana business. She claimed that she was already a part of it, it wasn't something that was going to occur in the future.
"I'm not going into the marijuana business — I am already in it, as an investor."
Apparently, the star decided to follow in the footsteps of other stars that currently invest, such as Snoop Dogg and Seth Rogan. Who can blame them? The world of cannabis is evolving and is very much worth putting money into. Besides her involvement with marijuana, the star was also speaking about her upcoming project, which is a western movie about a Native female biker gang. According to a report in Fox News, the movie is going to be called Death Valley Hell Cats. McGowan is going to be directing and producing the all-female gang movie herself. This chick is doing it all these days, from investing in marijuana to producing movies. McGowan was also heard saying that the movie will be "very gritty" with "pissed-off women" as the main characters.
"Think 'Easy Rider,' but with pissed-off women."
It turns out that Rose is also going to be directing two films this year: The Pines and Dawn. She will also be making an appearance in the films The Last Duane and Vows and Rites. Hestia Tobacco seemed to be a sponsor at the Galore party, guests were given marijuana-free cigarettes from the brand. According to Hestia Tobacco, they make "totally natural cigs" and even tweeted about how much fun they had at the party, saying: "Well that was fun, Galore!". Perhaps marijuana cigs would have made for an even more fun evening.
Did you know that Rose McGowan was an investor in the marijuana business? Do you think more celebs should join in? Let us know on social media or in the comments section below.