It's about that time again. Soon, Jolly Ol' Saint Nick will be making his rounds to deliver presents to all the good girls and boys. Until then, you get to see his cheeky little face everywhere, from your Facebook newsfeed to the Christmas section at Walmart.
One thing you've probably noticed about Santa is that pipe he's always smoking on. But have you ever wondered what Santa's really smoking in that pipe?  Could it be reefer? Or, maybe his favorite blend of tobacco? Why does this even matter? Well, considering children, including your own, are plop down on his lap once a year, you should.
This is what Santa is really smoking in that pipe: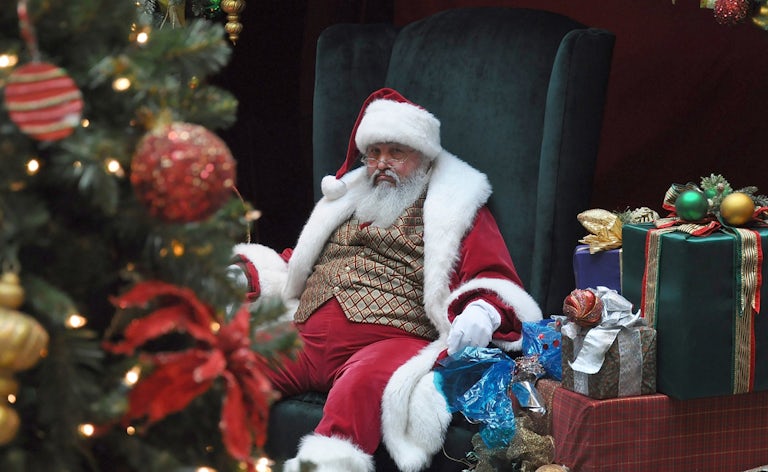 Since we are all adults here, it's safe to say that there isn't just one Santa running around. Unless you live under a rock next door to Patrick Star, you know that around Christmas, malls all over the world welcome Santa into their building. Sometimes you'll even find him ringing a bell in front of your local grocery store. Regardless of where he is, Santa is supposed to be a guy that people can trust. And they do, which is why thousands of kids line up with their parents every year to see him.
While it's rare that you'll ever see Santa puffing on his pipe at any of these places, we do know that he's definitely smoked a time or two in his day. There are pictures all over the internet and books that show him getting cozy with a pip full of something. But what?
Being that there are millions of volunteers and paid employees who take on the role of Santa every year, that's hard to say. But what we do know is that there is one incredibly naughty Santa over in New Jersey. And it ain't no Jack Herer that he's smoking either.
Kris Kringle's a crackhead.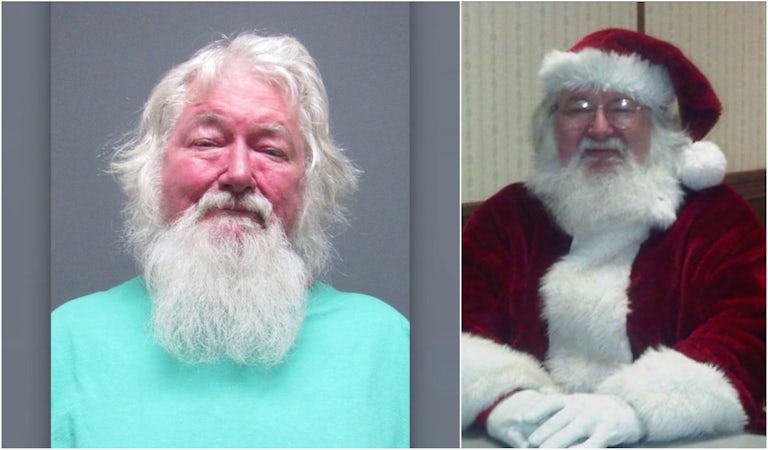 As it turns out, what Santa's really smoking in that pipe of his is that crack rock. But that's not all. According to the New York Post, when South Hackensack police pulled over 66-year-old Charles Smith, a volunteer Santa for Bergen County Toys for Tots, in addition to bags of crack, they found "heroin and a hypodermic needle in his car" after searching his vehicle.
That's one way to have a white Christmas.
Once the news broke out that their local Kris Kringle is a crackhead, parents couldn't help but be concerned. "Kids have sat in [his] lap. We don't know who these people are, and are trusting our kids with them for a few minutes," a father told  CBS New York.
Of course, from the moment the officers busted Santa with his secret stash, he was immediately fired. Now, he will have to find another career. Even if he puts down the pipe, he's no longer welcome back, according to a Bergen County Toys For Tots rep.
"He's a druggie. He doesn't need to be around children. He did what he did — so he's done," says spokesman Brian Murray. So what does Kris Kringle think about all this? Who knows, he apparently couldn't be reached for a comment as all of his numbers are disconnected.