What is a more iconic celebration of cannabis freedom than the Cannabis Cup in Colorado? Nothing! The High Times Cannabis Cup event in Colorado is the biggest event of its kind in the world! The pilgrimage to the Holy Land of Pot is a right of passage for any true cannabis lover, but this year that celebration might not take place.
Cannabis Cup Colorado cancelled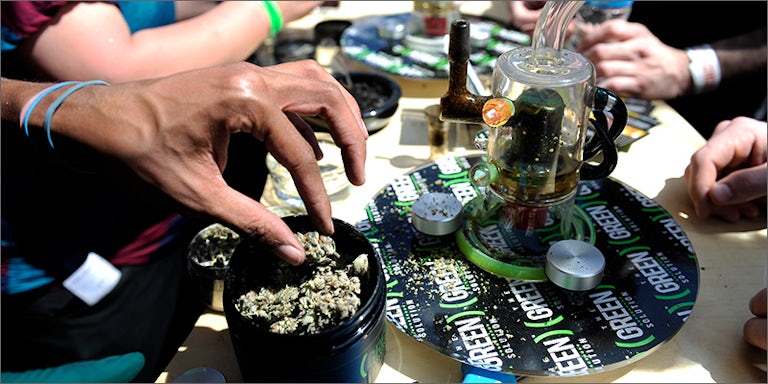 This past weekend, a representative for High Times released a statement that they will no longer be interested in obtaining a special event permit for the event which was to take place this year in Pueblo, Colorado.
"Given where we are time wise, we don't feel confident we can pull together the event with the quality we need" – Larry Linietsky, Chief Operating Officer, High Times.
The concerns for safety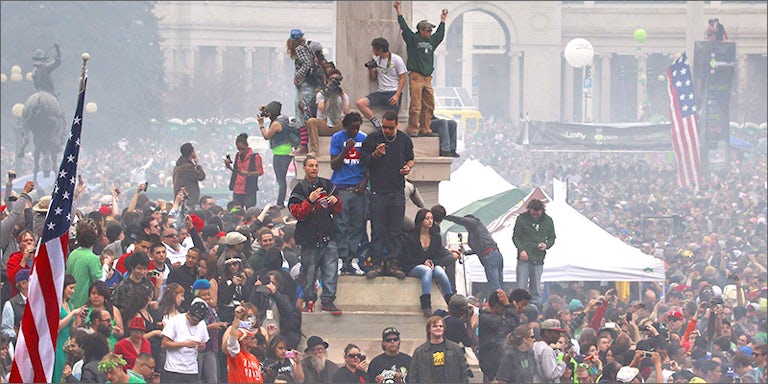 The decision comes down to a matter of timing, Linietsky said. The U.S. Cannabis Cup was held at the Denver Mart in Adams County in 2014 and 2015, but High Times was denied a permit for the event this year by county commissioners on February 16th.
Their reasons? The commissioners cited safety concerns and excessive public consumption of marijuana. At an event like this, public consumption should be a given. But for the past two years, hosting the event in the Denver area back-to-back with the huge celebration that takes place for 4/20 has been a logistics nightmare for the local government, police, and sanitation.
High Times stated it respected "the need for all parties involved to have confidence in all operational aspects of the event" and that it looked forward to "hosting a future High Times event in Colorado."
The search for new round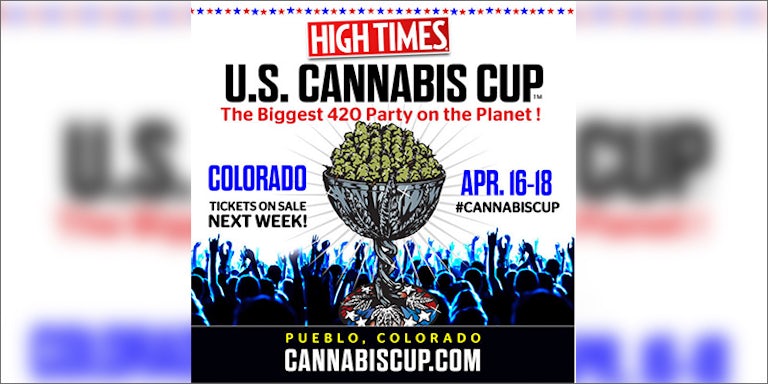 High Times immediately began the search for a new location for the event, and with less than 60 days until kick-off, they chose to hold the event on private property in Pueblo County. The event was to take place at The Yard, a private venue owned by Tom and Anna-Marie Giodone. Just five minutes east of Pueblo, The Yard is a huge event location, with upcoming events including a music festival featuring Three Doors Down, Alabama, and Kid Rock on July 17-18.
Pueblo was more than enthusiastic about the change. The city has heavily invested in the legal marijuana industry, having more than 3 million square feet of cultivation in Pueblo County. The Giodone's son, Tommy, is president of Southern Colorado Growers Association. In addition, the city council recently increased its $8 million incentives to help fund a hemp-oil processing plant.
Havoc
The relocation at the last minute caused havoc for vendors, advertisers, sponsors, and entertainers. Rather than try to pull off a half-cocked jumble of an event, High Times relinquished the idea of pulling it off this year altogether. Coordinating an event of this magnitude involves serious investment of both time and money, and to put participants through such a frazzle for a rushed and unpolished production would be an insult to the hard work and dedication shown in previous Cannabis Cups.
Unfortunately, this means that now both Denver and Pueblo will miss out on millions of dollars in tourist money from this year's U.S. Cannabis Cup. More importantly, it means pot pilgrims the world over who travel to the event will be severely disappointed.
Do you think a last minute event would be better than no event at all? What does the future hold for Cannabis Cup events in Colorado? Share your thoughts with us on social media  or in the comments section below.