Cannabis ads aren't something you often see, especially on TV. But there's a first time for everything. And now, marking a first for the green scene, channels including CNN, Fox News, and MSNBC are airing a commercial for the cannabis law firm The Hoban Law Group for the entire world to see. That's right; the word cannabis has earned its spot on primetime television. There are no pot plants or smoking of the ganja in this advertisement per say. But there are talks of industrial hemp, legalization, and the booming weed industry. Talk about progress.
Cannabis Ad meets primetime TV for the first time
At last, the first-ever cannabis advert has made its way onto not just one, but multiple television channels. In addition to CNN, Fox News, and MSNBC, it is now being aired on Viceland, The Weather Channel, Fox Business, and Headline News.
The commercial is for the largest, full-service canna-business law firm in the entire nation, the Hoban Law Group. They specialize in hemp, medical cannabis, and adult-use cannabis issues. After getting together with Denver's DCP Media, they were able to secure a spot on primetime television.
Of course, the process of getting there was no cakewalk. The firm had to meet a variety of requirements for different networks. And they had to be extra careful about how they introduced the word 'marijuana,' Bob Hoban, founder of Hoban Law Group, told Leafly,
We didn't hit people over the head with the word 'marijuana.' So in the ad we talk about industrial hemp, and the medical and adult use marketplaces. They asked us not to flash a lot of marijuana plants, which was fine, that's not our M.O. anyway."
For some time now, The Hoban Law Group has been on the leading edge of the weed industry. In fact, Hoban has represented Colorado's first dispensaries. And so, with this ad, he says he wants to continue to push the firm's name as a national brand,
We've been on the leading edge of the cannabis industry not just as lawyers but as business consultants. With this ad we're continuing (to push the boundaries and reinforce the recognition of the Hoban Group as a national brand.)
The product is legal and business advice, not weed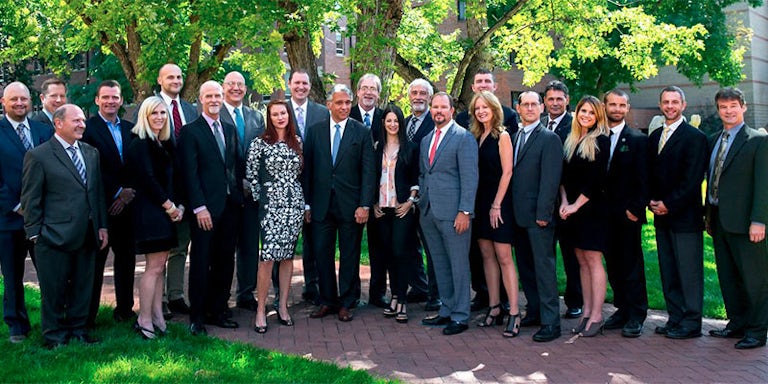 One has to wonder, how did The Hoban Law Group make it this far, anyway? It's all thanks to Derrick Perkins, a DCP Media producer. Since Perkins knew all about the rules of each cable network when it comes to using the word 'cannabis,' he was able to help the firm advertise within boundaries,
They all have their own laws when it comes to cannabis.
It also paid off that the group isn't exactly selling a cannabis product. Instead, they are just offering legal and business advice. And for that reason, Perkins says they were able to earn their place on national TV,
What's unique about Bob's product is that you can't ingest it.
From 7 pm to 10 pm on weeknights, you can catch the first-ever cannabis advertisement airing on the channels listed above. It just goes to show, cannabis hitting national networks is a sure sign that it's becoming a whole lot less taboo and a lot more mainstream. What a time to be alive.