Colorado has become the leader in cannabis law making. Being the first stay to legalize recreational use has left many other states looking to the country's cannabis capital for direction, as more than half the country begins establishing their own legal markets. Unfortunately, Colorado has been dealing with the issue of edibles that are too appealing to children, namely, gummies. The state came to a simple solution: ban all shaped, THC-infused gummies.
Say goodbye to the bear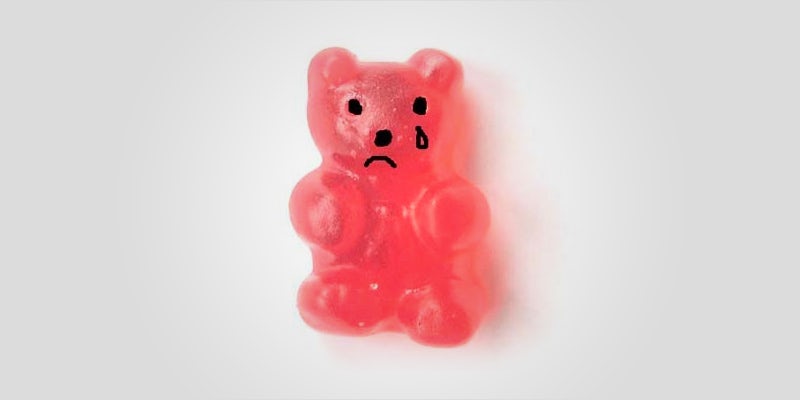 It's important to ensure the safety of children; Keeping medications, cleaning products and other dangerous materials put away and out of reach of curious fingers. When it comes to THC-infused edibles, the strategy should be no different.
However, some people believe gummies shaped like bears, worms, people and fruit slices are just too appealing and tempting to children and need to be banned promptly.
On Friday, Colorado Governor, John Hickenlooper, signed a bill banning the sale and disruption of THC-infused gummies shaped like animals, fruit slices or people. The hope is, with the new bill in order, children will have less access to THC treat that looks all too familiar to them.
The infused version is nearly indistinguishable from standard gummy bears, making it easier and more likely for children to mistake the THC treat for their regular confection.
Colorado edibles must come with a stamp or sticker stating the product contains THC, but apparently that's not enough for some. Supporters of the ban believe the gummies are simply "too attractive" for youngsters, making it nearly impossible for them not to eat if they should stumble upon them.
Um, what? When was the last time someone's child ate an entire bottle of gummy antacids? They're fruit shaped and can cause serious problems if too many are ingested, but responsible parents keep things like that stashed away, just like THC edibles should be.
Banned mid-year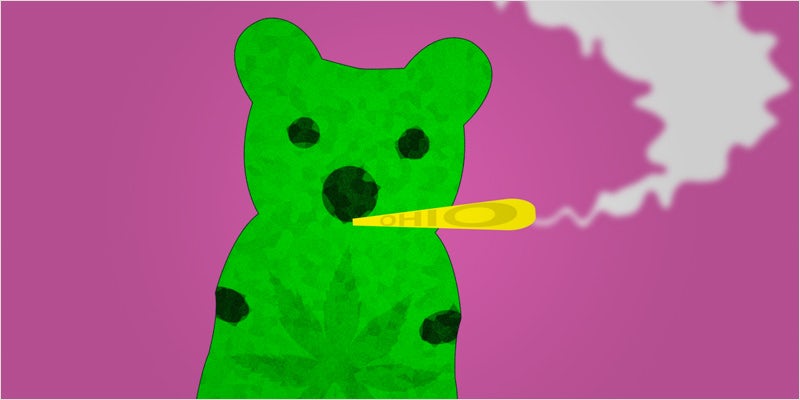 With the gummy bear ban taking effect July 1, the cannabis market will undoubtedly bounce back, but with less fun shaped THC gummies. Squares and disc-shaped edibles are likely to be seen popping up on shelves of local dispensaries, as many manufacturers have already begun phasing out the illegal shapes.
If customers, for whatever reason, have an issue with the new shape, time is running out to stockpile the cute gummies. In less than three weeks, gummies shaped like worms, bears, people, fruit slices and any other whimsical shape will be removed and destroyed; not resold or given away as part of a compassionate care program.
Parents should be held accountable if edibles fall into the wrong hands. Just like Tylenol, Xanax or Adderall, medications are not meant to be in places where children have open access to them. If Colorado is experiencing an issue with kids accidentally ingesting THC gummies, the parents should be at fault.
Flintstone vitamins are people shaped, but we don't ever hear about children consuming mass amounts of those. Why? Because parents know enough to keep them put up and away. Unfortunately, lesser intelligent people can't seem to do the same with their cannabis edibles, meaning all of Colorado must suffer from poor parenting.
How do you feel about Colorado banning gummies shaped like animals, people and fruit? Let us know on social media or in the comments below.