There's a new company on the market who make beautiful and simple steam-roller smoking devices out of new and recycled bottles. They are taking their Patent Pending design and are also "Blazin for a Cause" by offering a line of products to support multiple charities.
Blazin Bottles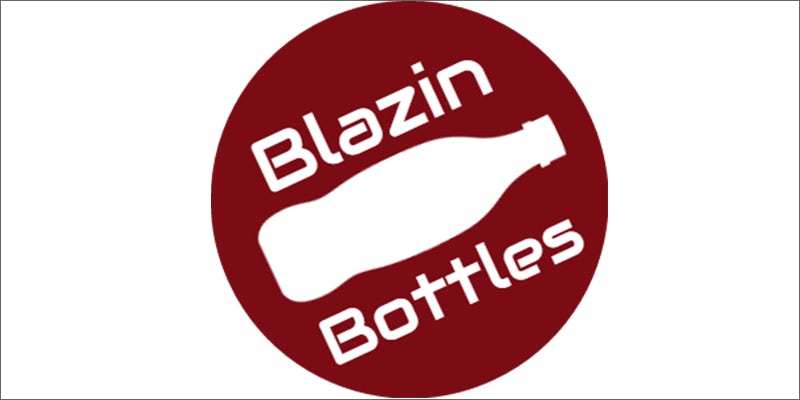 Blazin Bottles are for the smoker who doesn't have time to deal with ridiculously complex bongs, thousand-dollar rigs, or the desire to have a flamboyant smoking device out and laying around. The elegantly simple designs are the result of several months of research into exactly what smokers look for when selecting a pipe, as well as over 40 total prototypes before settling on what was to become a Blazin Bottle.
Blazin Bottles are beautiful, stylish, and discreet. They offer a variety of bottle shapes and sizes, from small personal steamers to larger party sizes, and you can choose between colorfully unique or stealthy soda conversions! Coming this summer, you will even have the option of sending in your favorite bottle to be hand converted into your own Blazin Bottle.
We want to provide our users with an affordable, easy to clean, unique pipe, that can be hidden in plain sight!
Blazin for a cause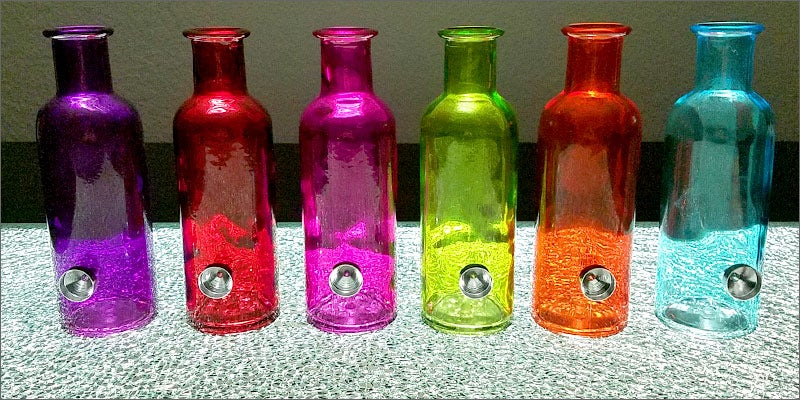 Blazin Bottles was created by a son for and with his retired US Marine Corps father, who is confined to a wheelchair and uses cannabis to relieve his pain. Originally meant as a hobby to get him moving around more, the pet project turned into a passion, and this family business wants to give back.
The Shortstack Blazin Bottle line features a rainbow of colors, and the company is donating a percentage of profit from each bottle sold to charitable causes.
Orange: MS

Red: Lymphoma

Blue: PTSD

Purple: Epilepsy

Green: Glaucoma

Pink: Breast Cancer
Choose your favorite cause, or favorite color, and know you're helping support, not just a veteran-owned business, but also the cause of your choice!
Blazin Bottles package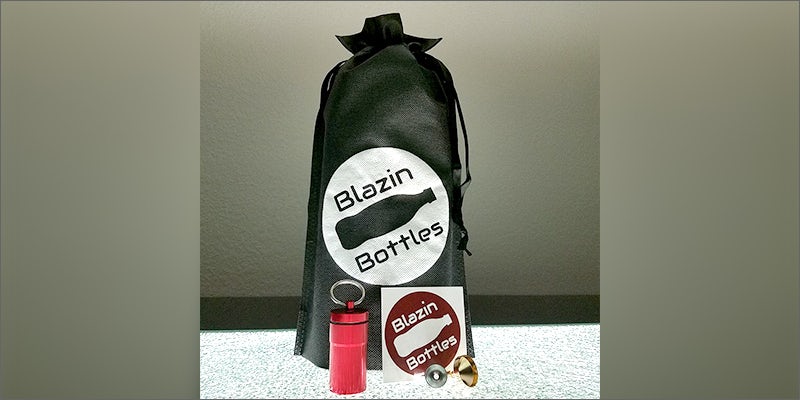 Each Blazin Bottle is hand modified, sanded, and polished in Colorado, and comes with a complete Blazing Kit. Each kit includes:
A Blazin Bag for storing your

steam-roller

when not in use or on display

2 different size aluminum alloy bowls that are durable and easy to clean

A discreet airtight keychain container to store both of your bowls odorlessly

A Blazin Bottles vinyl decal sticker

A Wax-sealed welcome letter with care instructions
Ambassador incentive program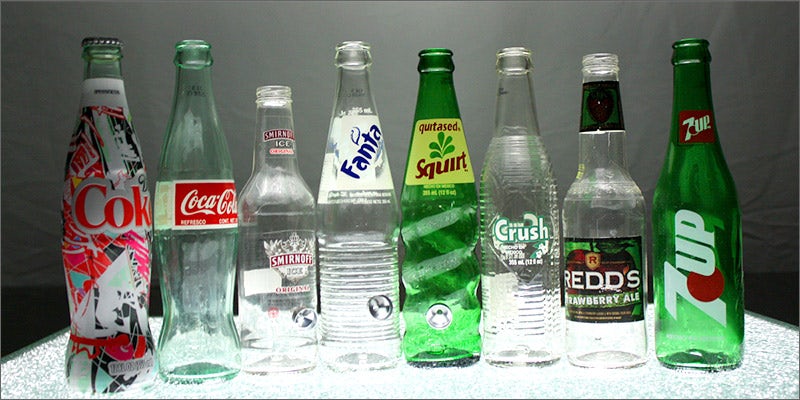 Being a Blazin Ambassador has its perks! Every time that your specific ambassador code is used for a purchase of a Blazin Bottle, you will receive TWO points. Your points do not expire and once you reach a certain amount of points, you automatically earn the reward associated with that amount of points.
Want to learn more about Blazin Bottles? Check them out on MassRoots, Facebook, Twitter, & Instagram, or go to their website BlazinBottles.com
What is your favorite color or charity? Do you have a unique bottle you would send in to get converted into a Blazin Bottle? Let us know on social media or in the comments below.