Dispensaries Officially Outnumber
For at least the third year in a row, it's much easier to find some good bud in Colorado than it is to get a coffee or some fast food.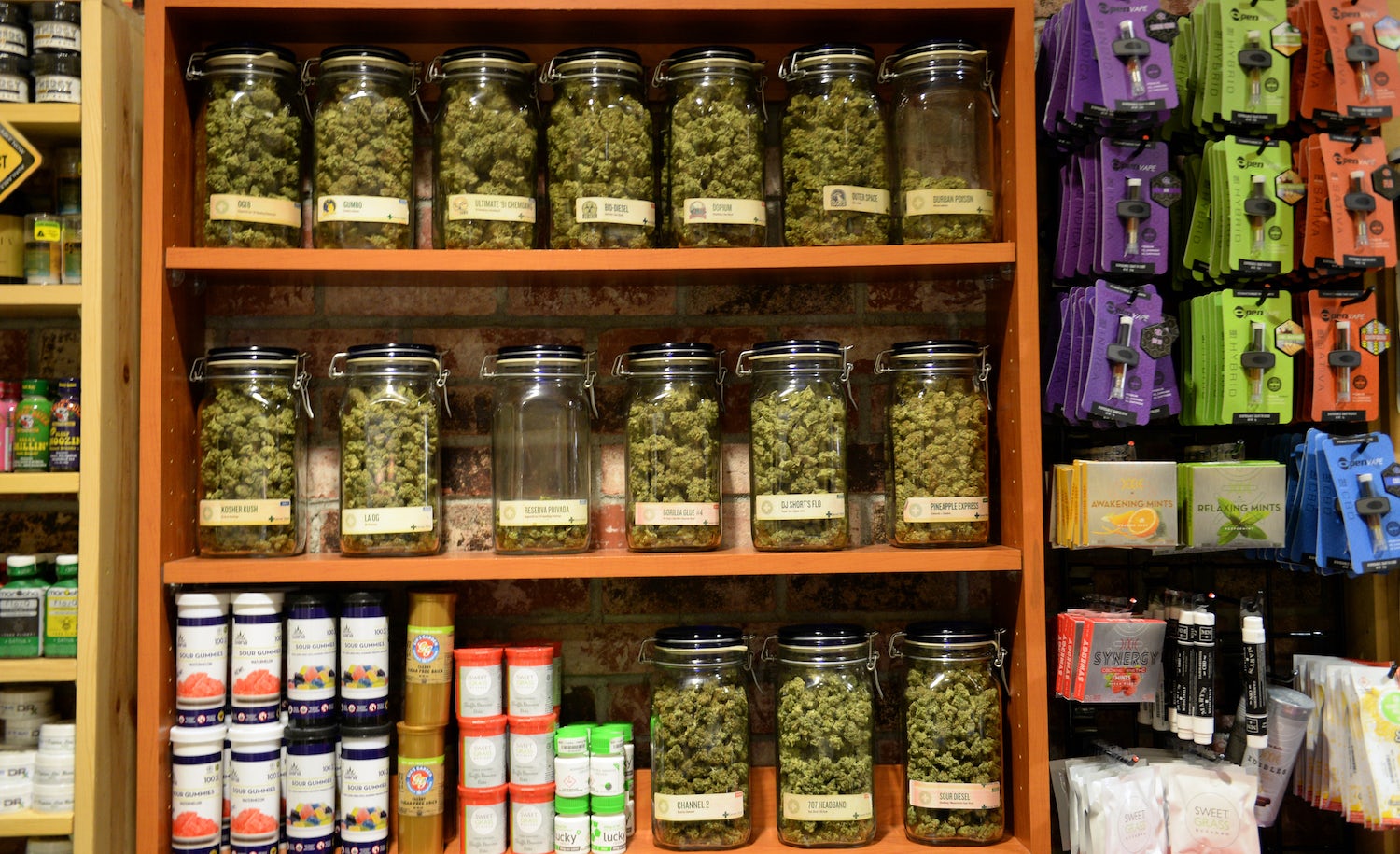 A new report by the Rocky Mountain High-Intensity Drug Trafficking Area (RMHIDTA) has found that Colorado still has way more dispensaries than they do either Starbucks or McDonald's locations. Despite a ban on both medical and recreational marijuana businesses in 66% of the local jurisdictions across Colorado, there are 491 dispensaries (that are open out of the registered 504) compared to 392 Starbucks and 208 McDonald's locations.
The numbers differ across certain neighborhoods. Denverite reported in 2016 that Denver's Central Business District still had four Starbucks locations for every dispensary. But weed-friendly neighborhoods can still have up to nine more dispensaries than "corporate coffee franchises."
Some of the dispensary glut can be attributed to businesses like Green Dragon, which has itself been called "the Starbucks of marijuana." Green Dragon has ten stores open—all only recreational, not medical—and charges only $5 a gram, which some medical dispensaries arguing, Summit Daily reports, "that those with medical needs will be hurt by this price-cutting." One location alone is meant to "produce $8 million to $10 million in gross sales annually," a staggering amount that rightfully threatens the livelihood of smaller local dispensaries that cater to both medical patients and recreational aficionados.
Other findings from the 2017 report on marijuana use in Colorado
The RMHIDTA report lists some interesting facts besides the numbers of dispensaries:
Colorado ranks #1 in youth (ages 12 to 17) marijuana use in the past month, 55% higher than the national average, up from number 14 in 2005/6 and number 4 in 2011/12
Smoking among college-aged adults ranks in at second in the country for past month use, 61% higher than the national average
Adults rank in at number one in the nation for getting baked in the past month—124% higher than the national average
6% of Coloradan adults currently smoke marijuana, with nearly half of them reporting daily use
The top demographics of smokers is 18- to 25-year-olds (followed by 26- to 34-year-olds)
As is the case in other places, LGBTQ adults are also among the top demographic of people getting high
Even with plenty of dispensaries, cops seized 3.5 tons of weed from black market operations in Colorado including attempts to bring the pot out of the state (where the main destinations were Illinois, Missouri, Texas, Kansas, and Florida)
984 pounds of marijuana were seized from Colorado's mail system, a 914% increase in the past four years
The average level of THC in Coloradan flower samples was 17.1%
For hash oil, the THC average was 62.1%
Despite theories that it would drop, there was a 5% increase in alcohol use after marijuana legalization in Colorado
Startling facts about incidences of traffic deaths under the influence of marijuana
RMHIDTA presents some sobering statistics when it comes to driving accidents: traffic deaths where marijuana was involved have spiked, from an average of 53 in 2009-2012 to 88 post-legalization in 2013. Immediately the impulse is to assume that there were additional substances in the drivers' systems, but even with numbers from the National Highway Traffic Safety Administration and Colorado Department of Transportation accounting for those circumstances, 37% of the deaths involved a driver who was solely stoned.
Obviously, the results of the study are a mixed bag, but at the very least they will offer some clarity about the particulars of legalization and how policy needs to be refined going forward.