Denver coffee roaster, Sträva Coffee Company, has an infused line of coffee that is chock full of Cannabinoids. The whole bean coffee tastes like a craft brew you would expect at your local cafe – but with a unique kick.
What is CBD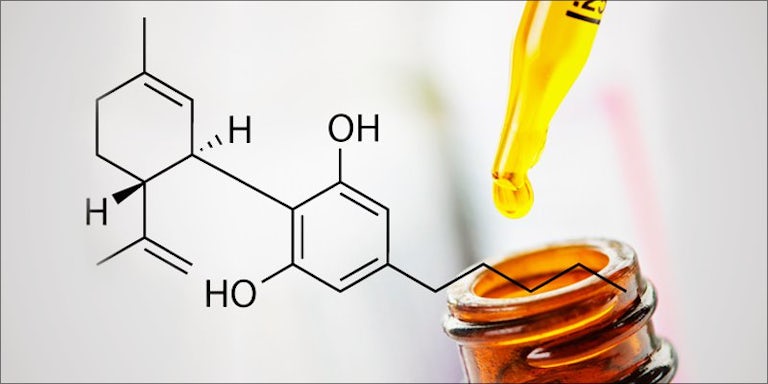 Strava coffee has a CBD-infused line of coffee called Peace & Wellness that delivers the benefits of Cannabinoids to your morning routine. Their specialty grade coffees are craft roasted in Colorado and infused with CBD-Rich Hemp Oil to bring the holistic benefits of the plant to every cup.
CBD is short for Cannabidiol, the non-psychoactive compound found in the cannabis plant. For many, the health benefits of adding CBD to their diet results in positive effects to the body's endocannabinoid system – the vast network of cell receptor proteins naturally found in the human body.
CBD has been known to help ease chronic pain, anxiety, among other ailments. Check out this great database of research on the effects of CBD, compiled by the Realm of Caring.
Sträva Coffee Company: A new brew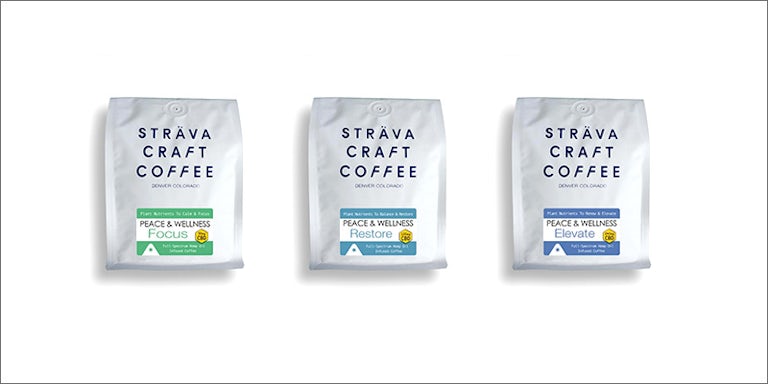 On a brisk Colorado morning, I tried one Strava's infused coffee called Restore. The Colombian Supremo beans were infused with 120mg of CBD. It tasted like a strong, bold craft coffee brew – without the jitters.
For me, the lack of any hemp taste to the coffee was a huge plus, as many CBD supplements either have an oily residue – or taste like the raw stem of a plant. This was clearly the dark and rich coffee taste I love.
The most striking outcome of this taste test was that instead of my usual two-three big mugs of coffee in the morning, one was enough. I felt satisfied, my body felt balanced. There was no urge for more caffeine, I was clear and focused enough to start my day after one cup.
Restore vs Elevate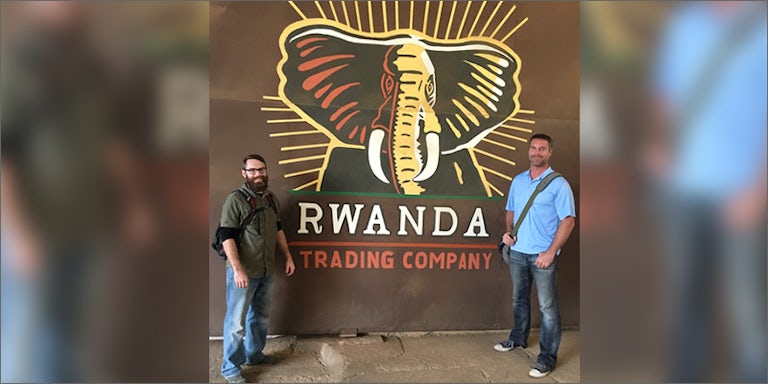 I also tried Strava's Elevate, which is infused with 240mg of CBD.
It smelled more like a hemp product than a coffee one, but the taste was on par with Restore. My experience trying Elevate left something to be desired, perhaps the aroma (with the roaster admitted, is a work in progress).
There's also a decaffeinated version that's infused with 60mg of CBD, as well as a lower-dose 30mg caffeinated bean.
I'd say it was an easy swap to make in the morning to replenish my body's cannabinoids without having to take any CBD oils or hemp products, which usually leave a bad taste in my mouth.
This CBD-infused coffee is a wonderful alternative vessel for patients to take their CBD medicine, as many patients with epilepsy or other ailments that have found relief with CBD.