The US House Rules Committee voted on Thursday (March 22) against an amendment to a major spending bill which would have protected states that decide to legalize marijuana from prosecution by the Department of Justice (DOJ).
The provision, known as the McClintock-Polis amendment, named for its two main sponsors Reps. Tom McClintock (R-CA) and Jared Polis (D-CO), would have prevented the Department of Justice from allocating any funds to enforce the federal ban on marijuana in the states.
The amendment reads:
"None of the funds made available in this Act to the Department of Justice may be used to prevent any of the several states from implementing their own laws that authorize the use, distribution, possession, or cultivation of marijuana on non-Federal lands within their respective jurisdictions."
After hours of debate with committee members, Polis made his case in front of the chairman Rep. Pete Sessions (R-TX) who has a history of using his position to oppose attempts at cannabis reform.
"This is a bi-partisan amendment," Polis pleaded with the chair, pointing out that it is based on a bill proposed jointly with Republican Rep. McClintock. "It's really not a partisan issue at all, in fact about 70 members including 20 republicans signed a letter requesting this amendment be included."
In that letter lawmakers signed on March 16, Democrat and Republican Representatives voiced their support for the amendment saying that it is what the Founding Fathers would have wanted.
"Experiences of states that have legalized marijuana, as compared to the experiences of states that have not, constitute the very 'laboratories' of social and economic experiments that were described by Chief Justice Louis Brandeis when he wrote about the beauty of the Tenth Amendment," the letter reads. "Our constitutional framework has afforded the whole nation the chance to allow states to differ on many matters of public policy, including marijuana."
McClintock-Polis has already been put forward and rejected three times, most recently in the temporary budget which passed in February.
"You don't have to support marijuana legalization…" Polis emphasized, saying that states should be allowed to decide, "You certainly don't have to support legalization to allow this to go to the [House] floor for an up or down vote."
But Polis' argument didn't seem to sway Sessions who said that he believed the Rohrabacher-Blumenauer amendment was enough to protect these states. That Amendment was approved and renewed in the overall spending bill which was passed on Thursday and signed by President Trump on Friday despite concerns that it didn't include funding for a border wall.
McClintock-Polis is a step up from the Rohrabacher-Blumenauer amendment which only extends those protections to medical marijuana states.
Both Reps. Dana Rohrabacher (R-CA) and Earl Blumenauer (D-OR) have signed onto the letter.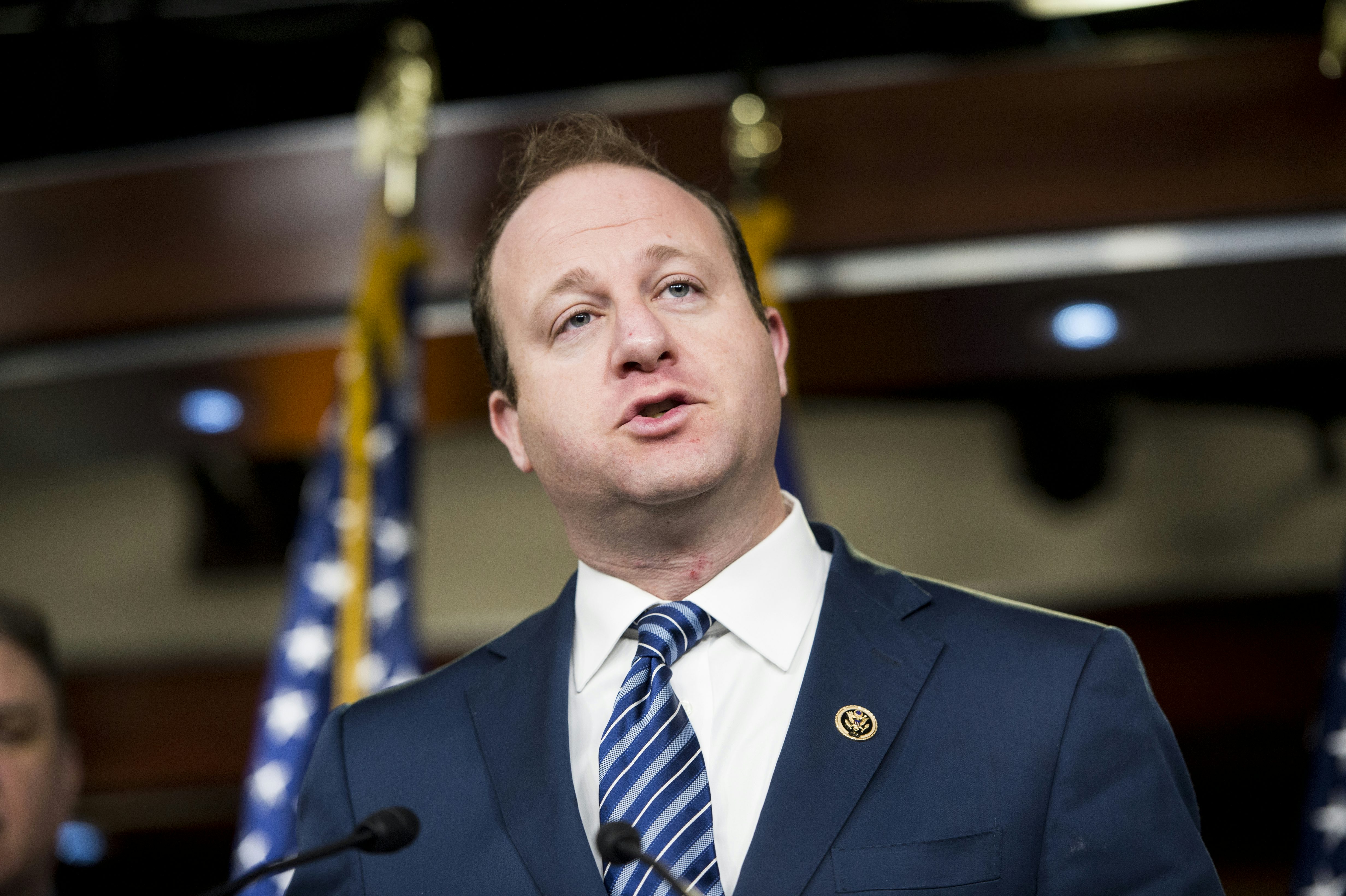 "As I have promised my fellow Coloradans, I will continue to advocate for this simple amendment to be added to the federal budget – shielding Colorado from the Trump administration's attacks on states that have legalized marijuana," Polis said in an official statement ahead of the vote. "It would be a temporary, but urgent and necessary fix, as I continue to push for passage of my Regulate Marijuana Like Alcohol Act, which would finally lift the federal prohibition on marijuana."