The National Research Foundation of Singapore (NRF) has announced a new program which will offer grants to four research projects designed to "promote a bio-based economy." Among them is a project which will focus on creating synthetic cannabinoids for medicinal use in a country with some of the world's strictest drug laws.
The total amount invested by the NRF will be USD $19 million over five years offered to researchers from the National University of Singapore (NUS). The medical marijuana project will be led by Professor Yew Wen Shan from NUS and will be focused on deriving cannabinoids from whole plant cannabis to create treatments for diseases like Parkinson's and Alzheimer's.
That the government of Singapore has allowed researchers to handle marijuana at all comes as a surprise given the incredibly restrictive nature of its laws surrounding the plant. Under the Misuse of Drugs Act (MDA), even possession charges can result in a death sentence. Minor drug charges can land an offender up to 10 years in prison or fines of up to $20,000. Those who are caught possessing 15 grams or more of cannabis are automatically presumed to be trafficking, while possession of more than 500 grams results in a mandatory death sentence.
The law is a total reversal of the standard legal presumption of innocent until proven guilty. Instead, the burden of proof is on the offender to show that they are not a drug trafficker. In some cases, MDA goes as far as to assume that drugs found within an individual's home or car belong to that individual even if they are not in direct possession of the substances.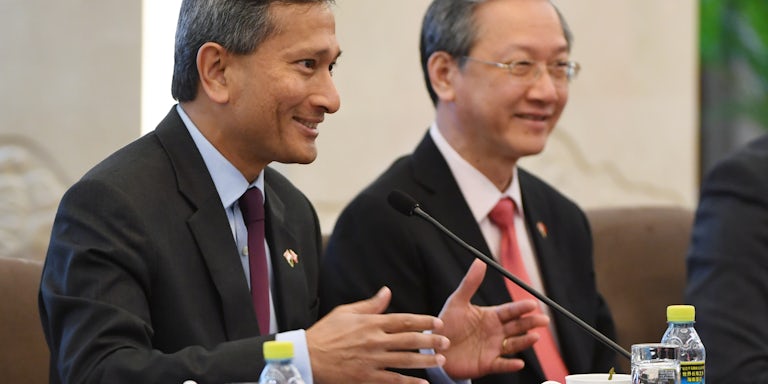 In 2013, the government instituted reforms for its mandatory death sentences offering reduced sentences to those who help to provide information to the public prosecutor. But the law continues to receive criticism internationally because the decision of whether to reduce the sentence lies with the government's lawyer and not the judge.
On the international stage, Singapore's government has stood by its draconian policies and claimed that they are the reason for the country's low crime and drug use rates. Yet, recent prison numbers indicate that possession charges are rising, particularly among youth.
In a speech before the United Nations in 2016, the country's Minister of Foreign Affairs Vivian Balakrishnan said, "In our view, capital punishment for drug-related offenses and for murder has been a key element in keeping Singapore drug free and keeping Singapore safe."
According to Amnesty International, 10 people have been executed for convictions of drug trafficking or murder in the past three years in Singapore.