"Sit back and relax."
That was my emergency room doctor. It was 1999. I was seventeen. I had just snapped my clavicle in what ended up being my last high school football game. Goodbye college scholarships. So long NFL dreams.
I remember feeling a tugging sensation when he removed the needle from my forearm. Little morphine soldiers attacked my central nervous system, and almost instantly, I was pain-free. My older brother, Derek, stood beside me. He saw my eye-lids droop, the corners of my mouth turn up.
"What did they give you?" He asked.
My head felt like a twenty-pound bowling ball.
"Morphine." I didn't recognize the voice leaving my mouth.
His eyes widened. He was experienced with these kinds of things.
"Oh, bro. That's good stuff. You're gonna feel fine."
I did as the doctor ordered: I sat back and relaxed.
Three blurry months passed. The doctor gave me generous refills on my Vicodin prescription. Pain management seemed easy. I floated through another three months with clouds beneath my feet. Taking those horse pills twice daily became routine. No pain, physical or mental. But I was becoming a shell of my former self.
A month before graduating, I found myself on an operating table at Mt. Zion Hospital in San Francisco. They had the best hip surgeon in the country. I'd been told by this doctor that I have hip dysplasia—my hip likes to move around on its own. I was also told I had less cartilage lining my hip socket than the average sixty-year-old man. Bits and pieces would float around causing massive inflammation. My bones were dangerously close to grinding into one another. We should operate, he told me. I had just turned eighteen. I agreed and we proceeded. More pain. More opioids.
But I sat back and relaxed.
By the time I reached USC in 2001 I was fully capable of diagnosing and treating my own injuries. I knew exactly what opioids I had to take before practice and after. Before games (sometimes with a needle) and after. Whatever it took to keep the NFL dream alive. My kidneys hated me, but whatever. I'm trying to touch the cloak of Jesus.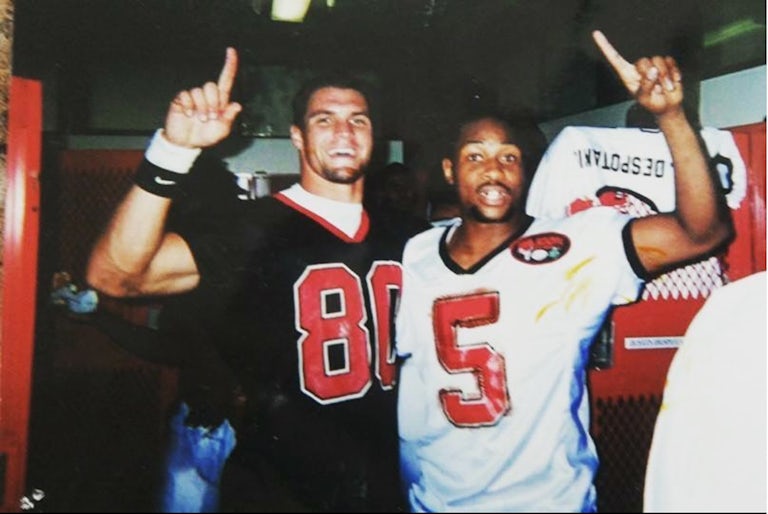 When I finally arrived in the NFL in 2003, I couldn't function on the field without having some form of opioid in my system.
Being on the outskirts of any team I played for, an undrafted free-agent, I simply could not get injured. While playing for the Denver Broncos I witnessed several teammates smoke weed instead of taking pills for pain. They always offered and I refused, asking about drug tests. They didn't care about drug tests, they said. But I had to care. I was always on the pee doctor's list.
My NFL career was over by 2007, after one of my last major concussions while playing for the Tennessee Titans.
I remember taking the field. Rage filled my body. I wanted to rip somebody's head off. The game was essentially over, but I had a roster spot on the line. I needed to make something happen. Teammates would be taking the playoff. This afforded me the opportunity to really shine.
Thump! The ball was kicked. I raced down the field, hearing nothing but the wind ripping past my ears. My shoulder pads clacked up and down to a steady rhythm. About twenty yards downfield, the man in front of me disappeared, leaving a wide open lane to the kick returner. A bright light shone down upon him. A beacon of hope. I put my head down.
CRACK!
Darkness.
I couldn't open my eyes. There was the stench of metal and sweat. That's right stay down, motherfucker! A voice from far away. I tried to hang onto it. Get up. I needed to get up.
I don't remember coming back to the sideline.
"Eight times seven, Grant. Can you tell me what eight times seven is?"
That was our trainer. His name was…his name… I remember I was so tired. I just wanted to lay down.
"Grant? Hey, Grant, look at me. Are you okay? You took a pretty good hit."
I looked at two of him, then nodded. I'm fine. He walked away. Please stay. Don't leave me, I remember thinking.
By 2008 I no longer had access to the drugs I needed to function on a day-to-day basis. The long-term side effects of daily opioid use were in full effect: constant nausea, heart arrhythmia, no sleep, dependency on numbing my mind and body. I couldn't hold onto my bartending job in Los Angeles. So I disappeared and buried my head in the sands of Las Vegas. I ran with people who knew nothing about me. Opioids were plentiful and so was alcohol—a wicked combo.
I had been in Las Vegas for nearly six months and it wasn't the easy escape from life I'd hoped for. I'd run out of money, purpose, and drive. Which meant the woman I was living with was also under massive strain. She wanted a man in her life; she had a scared boy.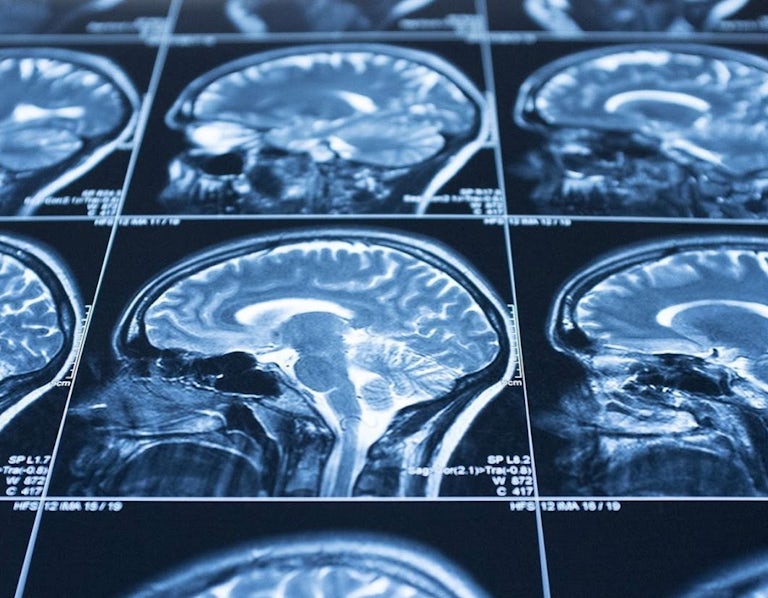 I found a temporary job at The Spearmint Rhino Gentlemen's Club. I slept all day and worked the graveyard shift as a barback, which I despised. Endless ice runs where I would cut my knuckles attempting to fill a plastic scoop that was too flimsy. The bartender wanted to know why some of the ice was red. Cranberry juice, I told him. I hand-washed a never-ending supply of glassware in a sink full of hot water and chemicals strong enough to kill the HIV virus—at least that's what I read on the bottle one morning after my hands started burning. The cuts on my knuckles would catch fire when submerged in the chemical soup.  
Mostly, I detested taking heat from managers when things weren't to their satisfaction behind the bar: sloppy glassware stacking, garbage too full, coolers insufficiently stocked. This bar looks like shit, they would tell us. How the hell are we supposed to work like this? If I was late they'd say, "next time you're fired, kid." Kid. They actually called me kid. Every time, my entire body grew tense, and instead of doing something stupid—like giving the manager a right cross to his chin—I considered marching out the front door and leaving, back on the road to Los Angeles.
But I never did. I needed that job. The money.
After six months, I was fired for being late too often. I found another bartending job in East Las Vegas, an hour outside of the strip. Three months after being hired, I was fired. "We caught you on camera sleeping," my boss told me.
I don't remember the named pills. Along as they worked.

My depression was at an all-time high. And when I wasn't depressed, I was angry. I had thoughts of hurting people, and I didn't know why. I found a middle ground by sedating myself with a mixture of pain and energy pills. I don't remember the names. All I cared about was if they worked. I remember the bottle of energy tablets saying not to mix them with anything else, but whatever. My life didn't seem all that important anymore. I was scraping the bottom. Homeless. Jobless. My life as I knew it, was over.
But then, my good friend, Eugene, offered me his couch in Los Angeles. He fed me. Encouraged me. Bought me a haircut. He nursed me back to life—an opioid free one. I found a job at the front desk of a West Hollywood gym. Yoga classes were offered every single day. I started practicing. My self-esteem started to return. But the injuries I sustained over the course of a fifteen-year journey to the NFL continued to creep up.
I asked one of my yoga teachers about pain pill alternatives. He let me in on the positive effects of cannabis: reduced anxiety, pain reduction, and better sleep. He offered me different strains to smoke and schooled me on the effects of each one.
Yoga and cannabis became a daily combination that smashed any and all false beliefs I had about myself. It was always in my nature to work hard. That's what I knew how to do. I faced those poses the same way I faced football—with fierceness and strength, pushing past the pain and barriers that most might have crumbled under. But now I was powered by pranayama and cannabis instead of fear and opioids. Besides, this was a different kind of pain. A more internal agony. I couldn't force my way through this practice or pain with a beast mentality. This was my being. This was about finding my greater self, whoever that was.
In those moments on my mat, sweat leaked from my body, carrying with it old stories, bad habits, and useless memories, all unchanged for so many years. I was letting go of who I was, and on a deeper level, who I thought I was.

A healthy dose of cannabis, yoga, and positive friendships brought me back to the land of the living.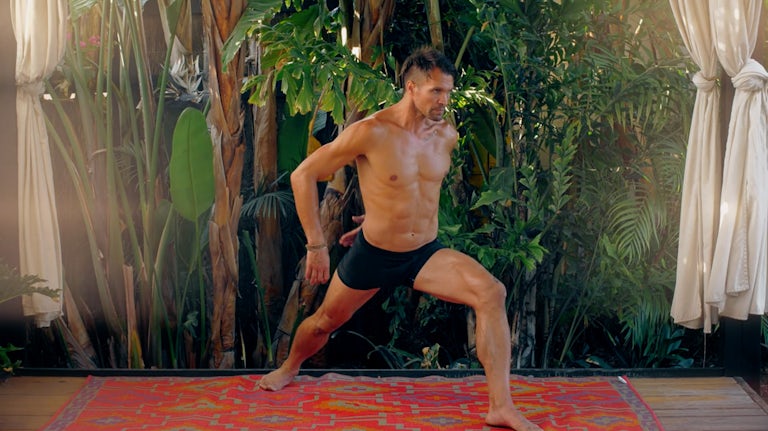 At the end of each day, when I rest my head—above Sunset Boulevard, in a new guest house I could finally afford to rent myself, overlooking the entire city of Los Angeles—I would let the cannabis relax my body and send me into a state of deep calm. Sleep came easy. And in the morning, I would wake up rested and alert, not hungover and foggy. I wasn't depressed anymore. Or angry. I was happy. A healthy dose of cannabis, yoga, and positive friendships brought me back to the land of the living when my NFL dreams died and all that was left was a hollow human being with an opioid habit.
Now, I sit back and relax. The right way.
I dive into more of my journey in my memoir, The Fifth Down, which recently launched on Kickstarter: http://bit.ly/thefifthdownmemoir
This book is for anyone who has reached for certainty and stability through a career, only to come up empty handed after decades of harempty-handed for those who have felt the sting of alcoholism, drug abuse, and broken homes. It's for those who have, or wish still, to pick themselves up while at their lowest. And for those who have found happiness by having the courage to love themselves again.
It's for all those who love cannabis.