With recreational legalization's October 17 start date upon us, Canadian LPs, craft growers, and public and private retailers are all putting in long hours to get their businesses ready. But another group is working hard as well, for a longer deadline. Across Canada, brewers are rushing to develop cannabis drinks—but not only can they not sell them, they can't even get them legally taste-tested.
Some of the biggest deals in the cannabis sector over the last year have involved beverage producers—from the Constellation Brands $190M investment in Canopy last October to the entrance of America's largest wine and spirits distributor Southern Glazer's into the Canadian market this past May. Even the Province of Ontario handed a $30,000 research grant to a college working with Province Brands of Canada to brew the first cannabis beer.
Despite all their investments, however, there is still no clear sense of precisely when edibles—and drinkables—will become legal. Bill C-45 legalized only dried cannabis, fresh cannabis, and cannabis oil, delaying the legalization of edibles, drinkables, and vapeables for up to 12 months after October 17.
Yet virtually every company and investor betting on the cannabis market expects edibles will be where the real money is. Aurora's Cam Battley has said he expects smokeable cannabis will soon represent the minority of the cannabis market. And because of the social role that drinking already plays in most communities, many see beverages as the best way to sell cannabis to a large audience.
New cannabis users repulsed by the idea of smoking anything may be won over to cannabis delivered in a drink they can enjoy slowly over time. Meanwhile, the slower consumption pace of beverages seems less likely than chocolate bars and gummies to inspire novice users like the New York Times' Maureen Dowd to consume multiple servings of edibles in one sitting and descend into hallucinatory paranoia. Meanwhile, those who wish to microdose for pain or anxiety, or simply to relax, find it easier to rely on edibles for precise measurements.
Currently, a rough third of Canadian cannabis users already say edibles are their consumption-method of choice, while nearly half of Canadians polled last year said they'd try edibles if they were legal.
The public desire is clearly there, so why is the government stalling? A statement from Health Canada explains their position: "Designing an appropriate regulatory system is a complex undertaking and there are unique potential health risks and harms that need to be carefully understood before the development and coming into force of these regulations. For this reason, the Government of Canada will need to take an appropriate amount of time to develop, and implement regulations that will result in safe edible products eventually coming to market."
Are Edibles Legal in Canada?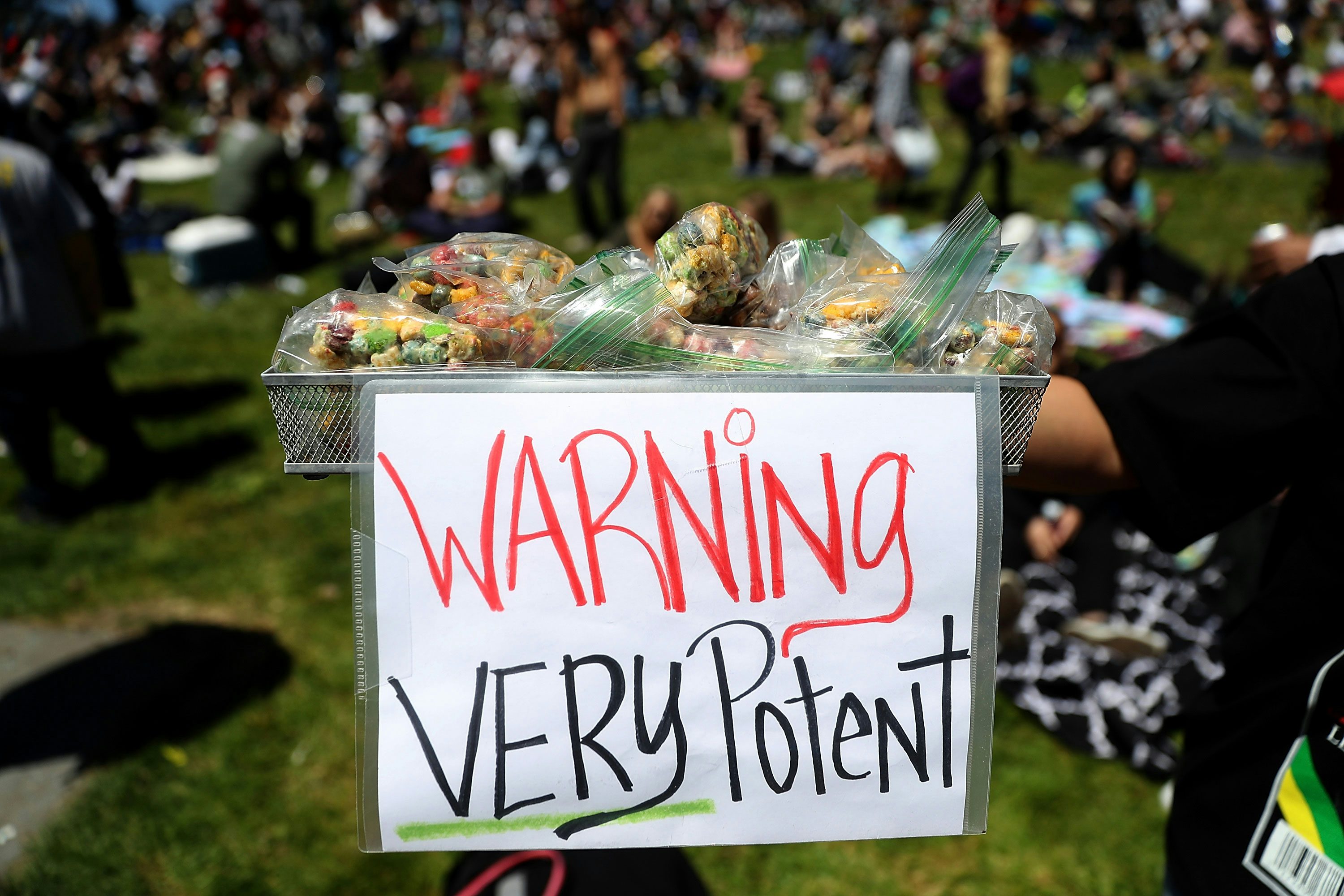 To answer the question outright, legislators are set to legalize edibles and other infused goods one year from the October 17 legalization date. While the addition of infused goods into legalization Bill C-45 is an excellent amendment, consumers will have to bide their time to get their hands on psychoactive treats and beverages.
"As per the amendment adopted by the House of Commons Standing Committee on Health," states the Government of Canada, "the Government intends to authorize the legal sale of cannabis edible products and concentrates no later than 12 months following the coming into force of the proposed legislation."
While experience says that public works are often prone to unexpected setbacks and delays, this year-long hiatus gives officials plenty of time to check for issues with cannabis policy post-legalization. During this time, discussion on the proper safety and regulation of edibles will continue.
Buying Edibles in Canada
Until the Canadian Government declares that edibles and infused beverages are officially legal, buying edibles in Canada or selling homemade edibles for cash is illegal. Unfortunately, black and grey market sales for edibles, ointments, and oils are expected to continue until the federal government takes further action.
Can You Make Your Own Edibles In Canada?
Canadians may only buy cannabis in 30-gram increments, but in all provinces other than Quebec may possess as much cannabis as they want. As long as you're not selling or illegally giving product to those under the age of 19 (18 in Quebec for the time being, until the incoming government raises the age to 21), what you do with your cannabis in the comfort of your own home is up to you and your family.  
Benefits of Legal Cannabis Edibles in Canada
Edibles are politically complicated, and Justin Trudeau's Liberal government has been hesitant toward legalizing them. After many public comments articulated the need to reconsider opening a legal market for infused-foods, federal policy makers finally caved. The benefits of legalizing and regulating, it seems, outweigh the risks. In fact, as Cannabis Business Times reports, the edibles market is expected to bring home $5.3 billion in market value within the next five years. Yet, a serious economic boost isn't the only reason to allow access to cannabis products.
Safe Access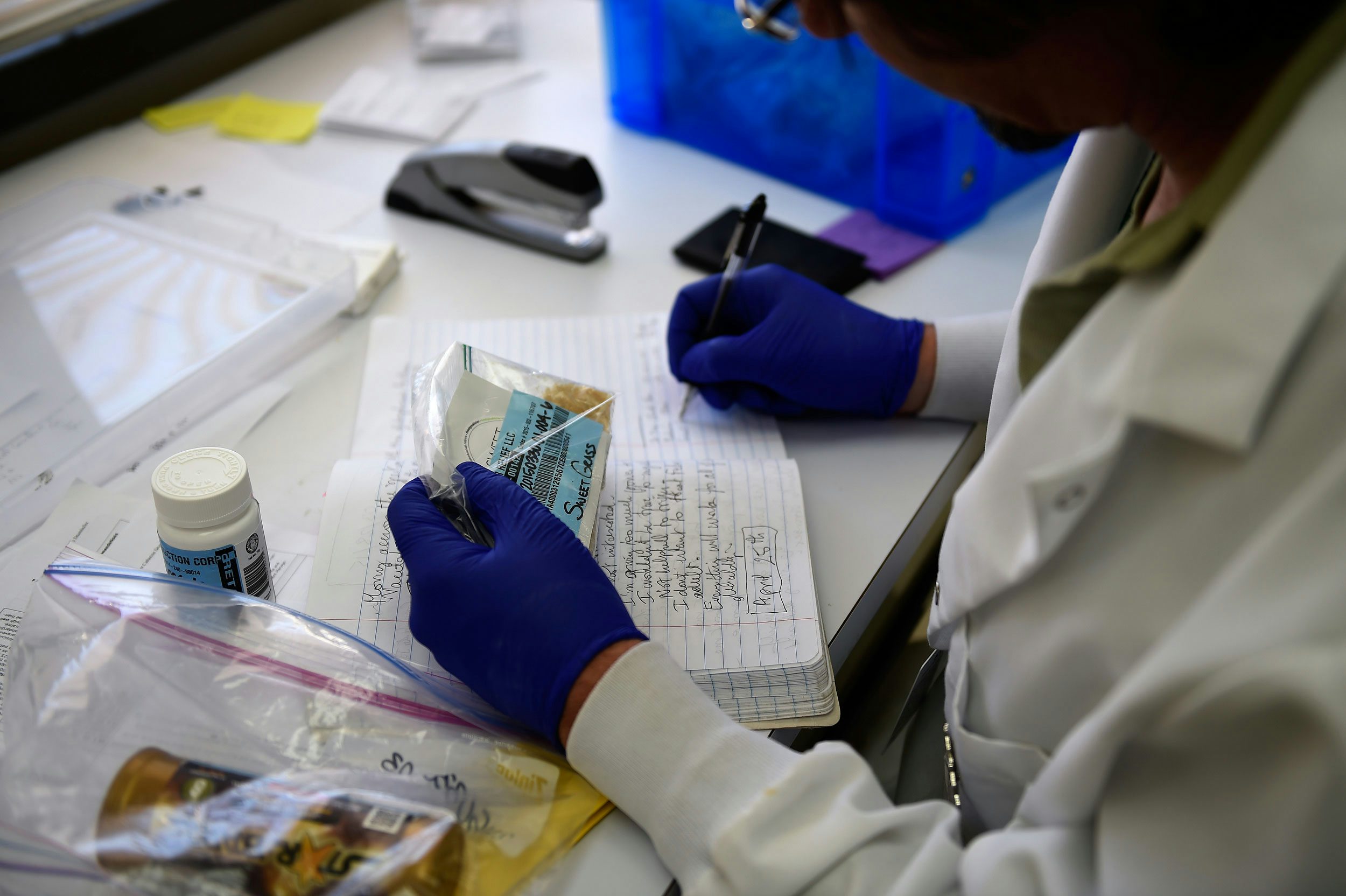 Now that the cannabis plant is legal across the country, enthusiasts are free to experiment with making their own edibles in their homes. If these edibles make it to the black market, however, they may pose a greater safety issue than those sold legally and in compliance with federal regulations.
Whenever you're buying goods from an unknown retailer, there is no surefire way for consumers to know what you're actually purchasing. Homegrown cannabis used to make infused-treats may have been contaminated with molds and mildews. Or even worse: your edibles may actually contain no cannabis at all. Legalizing and regulating the sale of cannabis edibles in Canada is the only way to ensure that consumers have safe access to the goods that they desire.
Limiting Black Market Activity
Last but certainly not least, legalization of cannabis edibles is the only sure-fire way to make a dent in black market sales of cannabis goods. One of the key pillars of legalization is eliminating the illicit growth, sales, and smuggling of cannabis products. Without policy for cannabis edibles and infused goods, the door is wide open for increased illegal sales.
According to data from Headset, Seattle-based a cannabis market analytics startup, edibles make up between 10 and 15 percent of the total market share of cannabis products in recreational states. This is a sizable percentage of consumers to leave out of the legal market, providing more opportunity for black market deals and proliferation.
A Growing Marketplace
Needless to say, infused foods and other cannabis products are serious business. If massive investments from giants like Constellation Brands are not enough indication, a report from Technavio, a research and analytics firm, suggests that the infused-foods market is expected to grow by a whopping 25 percent between the years 2018 and 2022.
Already, the cannabis industry as a whole is projected to reach the $25 billion mark by 2025. Without a doubt, the wide-reaching and diverse nature of cannabis businesses will be a welcome addition to the Canadian marketplace. Though, as top Wall Street analyst Vivien Azer says best, "Our broader, big-picture view of cannabis goes beyond the adult use launch in Canada."
"Rather," Azer told CNBC, "we believe this is the first step toward the establishment of cannabis as a key functional ingredient touching multiple consumer categories with four key verticals: adult use, beauty and nutraceuticals, OTC pain and sleep, and pharmaceuticals."
Risks of Legal Cannabis Edibles in Canada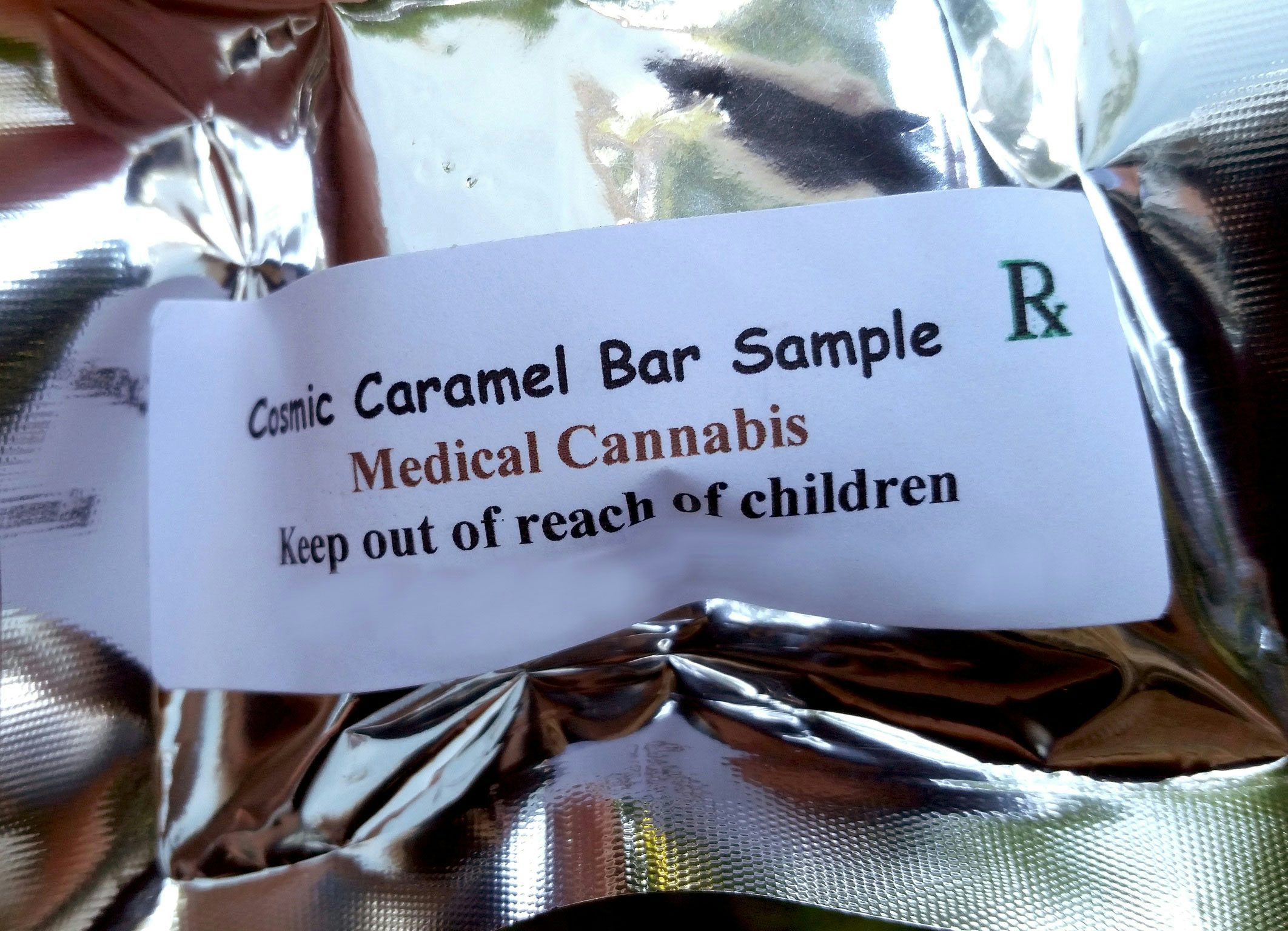 Canadian legislators have been unenthusiastic edibles. While beverage manufacturers and hopeful infused foods creators are chomping at the bit for legalization, government officials have remained wary of the complexity of the process, which comprises a variety of challenges.
Child Safety
The first issue to resolve is the perennial "what about the children?" argument. While there's no clear picture of how the government will go about protecting children from cannabis, the Task Force on Cannabis Legalization and Regulation recommended in its 2016 report that: "To protect the most vulnerable, any products that are 'appealing to children,' such as candies and other sweets, should be prohibited. […] The Government may want to consider the approach taken by the Alaskan government, which prohibits the manufacture and sale of any cannabis product that 'closely resembles a familiar food or drink item including candy,' or is 'adulterated' with additives or sweeteners."
Taken to its logical extent, this approach would ban the majority of edibles that adult Canadians want to sample. Adults, after all, like candies and sweets too, which is why we already allow potentially lethal alcohol products in flavors more appealing to teenagers than scotch or stout.
No reasonable person wishes to make intoxicating products children will mistake for regular candy or baked goods.
In Colorado, the number of children accidentally consuming cannabis spiked after legalization—but there's no reason to believe banning commercially produced edibles is the only way to avoid that happening. With regulations that will make all cannabis packaging resemble biohazard specimen bags, it seems unlikely children might mistake a cannabis chocolate bar for candy—and the recent Health Canada regulations redoubling child-protection features on packaging will make it harder for kids to get at cannabis in the first place.
The multi-billion dollar cannabis industry will push hard for edibles and beverages, which means the Task Force's proposed ban on any cannabis product resembling an already-existing food likely won't be taken up in full. Between the austere packaging and tightly controlled retail limits preventing cannabis from being sold where children can buy it, the government will likely feel they have limited children's exposure enough to allow baked goods and sweets.
Regulatory Hurdles
One purely legislative hurdle that edibles will have to clear is being written into the Food and Drug Act. Though this change was once an anti-prohibition position put forth by the Canadian Bar Association, in the run-up to 2019 adding cannabis to the FDA will simply be a procedural issue. However before cannabis is written into food law, food-safety standards for cannabis edibles will have to be determined. At present, illegally operating edibles producers in Canada may not be heeding food safety and pest-control regulations, and that makes pathogen control experts uneasy.
Canada will aim to avoid going the route seen across American states, wherelax food-safety oversight in edibles production makes contamination possible by many factors—not least the cannabis itself, which edibles producers do not always have to confirm is mold-, pest-, and pesticide-free. At Denver's Department of Public Health and Environment, America's first-ever marijuana specialist Kimberly Stuckdescribed the lack of regulations in newly legalized states as "the Wild West out here."
Canadians need only consider the austerity of the government's cannabis packaging regulations for an indication of how they intend to approach edibles food safety—it won't look like the United States. Instead, Health Canada will likely take a severe approach to its regulations on food safety in edibles production—and those companies presently operating in the unregulated edibles grey market may discover the standards they are obliged by law to meet will require a great deal more investment and effort then they're presently putting toward food safety.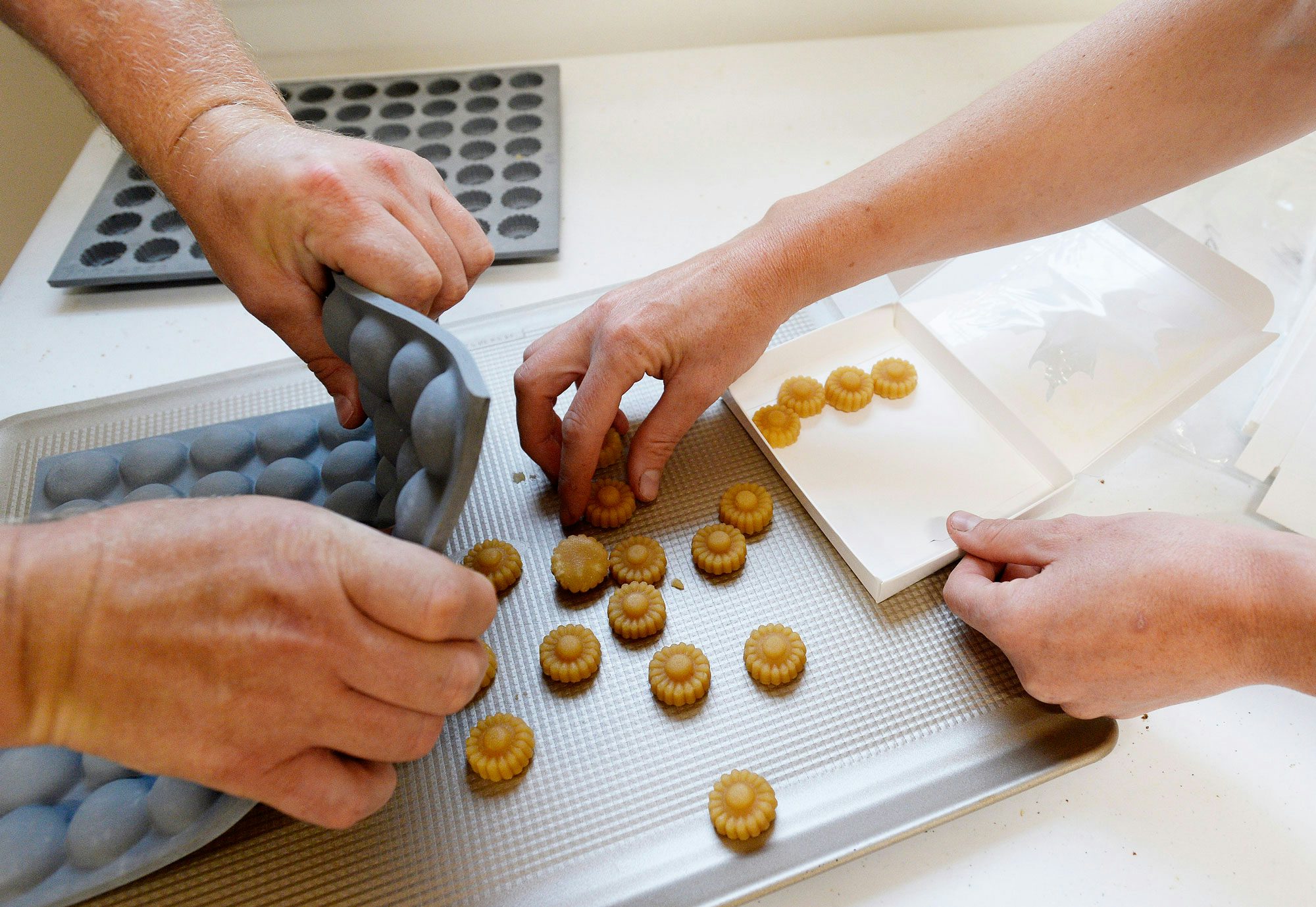 Dosage Issues
A second issue for the production of edibles will be determining serving sizes. In California, edibles must appear in servings containing no more than 10-milligram, either per-cookie/brownie/gummy, or in edibles that break into 10-milligram pieces. The Canadian government is already discussing maximum THC for other products so it seems likely they will implement controls over how much THC edibles can contain as well.
Breaking a cannabis chocolate bar into equal 5mg doses is a nice idea in theory, but as anyone knows who's had two mild cannabis gummies from a package only to find the third one welded them to the sofa for the afternoon, there remains the risk of "hot spots" in edibles processing. Distributing active cannabinoids equally throughout the finished product is a difficult process.
For those buying edibles from grey-market dispensaries in recent years, the more widespread problem, as the Globe and Mail reported two years ago, is edibles that don't have anything close to the amounts of THC and CBD they claim to contain.
This issue will certainly play in the favor of beverage manufacturers, since it's far easier to disperse cannabinoids equally throughout a batch of liquid than a batch of gummies, though it may simply result in companies that inject each gummy with a regulated dose of THC. Where that will leave bakery edibles and savory edible-makers is uncertain.
How to Stay Safe With Cannabis Edibles
The final question mark for edibles comes after public education. Considering how much work cannabis media outlets have done to educate their readers about alternatives to smoking, the government will likely undertake its own project to educate Canadians about the basics:
Store edibles and drinkables where children can't access them,

Start with a small amount and wait,

Don't take another dose until you've had appropriate time to digest, and

Expect the effects to be stronger and longer lasting than smoking.
That part is comparatively simple. The real challenge in edibles regulation will be between meeting the demands of the cannabis task force for child-safe products, and in creating products that consumers can reliably consume without surprise double-dosing or underdosing.