As weed is legalized and becomes more mainstream, cannabis products seem to be getting "weaker" rather than stronger. This trend toward microdosing and low-THC products is, in part, to appeal to a wider audience of new and inexperienced users. But, it's also helping veteran stoners stay medicated and productive. We took a look at this trend, from low-THC strains of weed to low-dose edibles, to discover the appeal of microdosing.
What is microdosing and who's doing it?
Microdosing is the act of taking very small amounts of drugs, in this case, anywhere between 1 and 10 milligrams of THC, most commonly 2.5 to 5 mg. This can be done by taking a single hit from a vape pen or eating a low-dose edible for a precise serving.
Herb reported earlier this year how microdosing weed is a popular treatment for anxiety. But microdosing is even taking over in states where cannabis is legal for adult use, like California and Oregon. In these places, access to cannabis is not only easier but the stigma against the herb is lower, and so more people are curious about trying weed than ever before. These new users are both older consumers and young people who may have tried weed in college and decided it wasn't for them. New users might not be interested in smoking a joint of Bubba Kush but presented with a 2.5 mg mint at a party, they'll likely accept.
To make cannabis appealing to these inexperienced yet curious users, many smart entrepreneurs are creating microdose products, like Krista Whitely, cannabis industry veteran and Founder of Altitude Products.
"Mainstream consumers are seeking ways to feel better and don't always want to feel high," says Whitley. "Today's consumers are seeking holistic wellness that incorporates seamlessly into their lives and busy Americans don't have time to feel locked into their couch."
These low-dose products aren't getting people "couch-lock" high, but are still helping them unwind. They often make people feel "lighter," more prone to the giggles and munchies without a crazy-paranoid head high that a dose of over 20 mg of THC could give a new user. Let's take a look at some different ways the cannabis industry is moving away from high-THC products and towards microdosing.
Microdosing edibles
Microdosing edibles is one of the most obvious ways low-dose products are becoming dominant. In fact, to be compliant with California  regulations, edibles must basically be microdosed anyway. For the adult use market, a package of edibles cannot exceed 100 mg and a serving cannot exceed 10 mg. Many products like Kiva's Petra mints contain a mere 2.5 mg of THC per serving.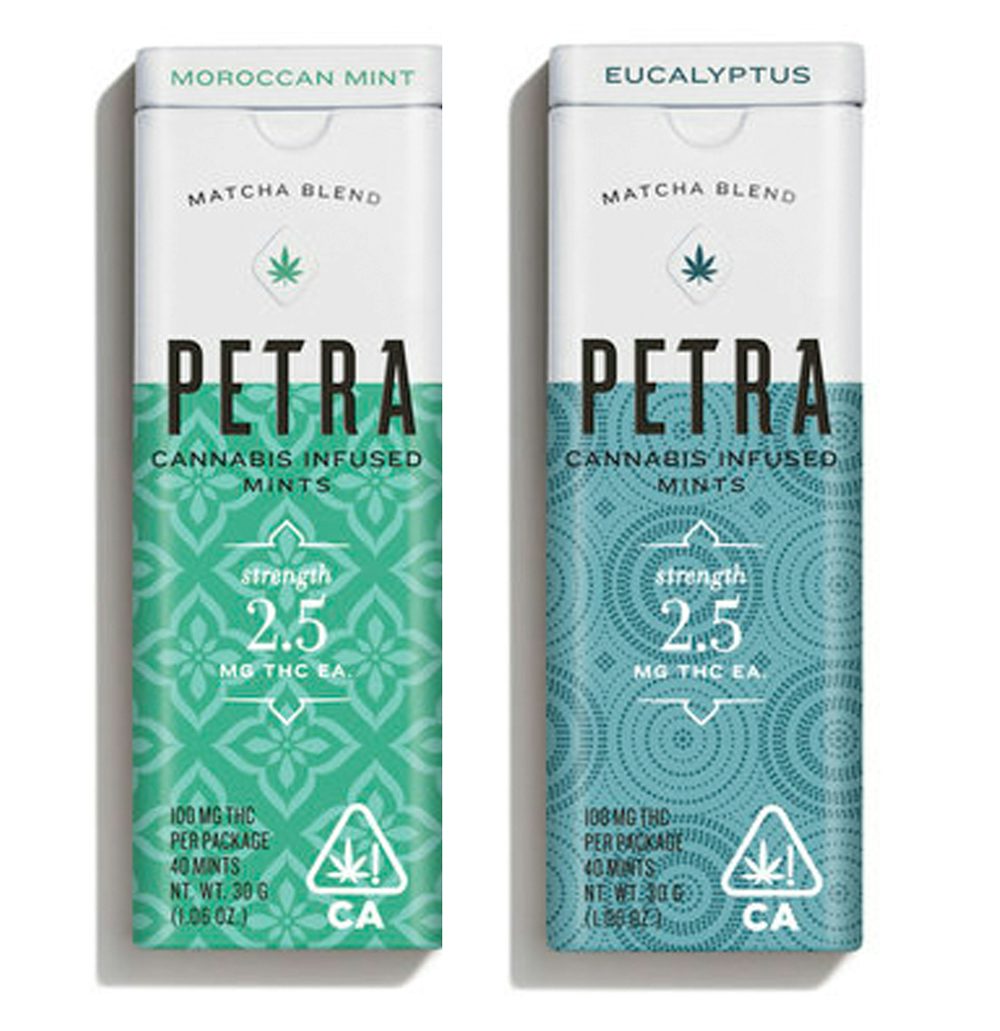 Not only do microdosed mints or lollipops provide a subtle, chill buzz, but because they absorb into your system from the mouth rather than the liver, they kick in fast. In California, I tried an 8 mg lollipop which gave me a mild high, but within two hours faded away. That's the beauty of microdosing sublingual edibles. They take effect and fade away quickly.
"The worst thing that can happen for our industry is over medication because we lose the opportunity to demonstrate effective plant medicine," says Whitely. "Including only microdosed products in our boxes helps our consumers to understand that it isn't about consuming large quantities, but finding the optimal dosage for the effect the consumer is looking to achieve."
Low-THC flower
Traditionally, cannabis cultivators would do anything to make sure their plants had the highest percent of THC possible. But as this trend toward microdosing and less psychoactive weed becomes more dominant, many growers are experimenting with strains that have more equal ratios of CBD to THC.
Ratios like 1:1 CBD:THC are lauded by consumers looking for relief from anxiety, depression, and chronic pain, as well as mainstream consumers who want to relax but don't want to get "too high." Strains like Harlequin and Mai Thai Cookies are in high demand for their 1:1 ratios, which provide users with a mellow, manageable high. Only five years ago, growers in the U.S. would be embarrassed by a strain with only eight to 12 percent THC, but now, they can be extremely valuable, especially if the strain has high levels of CBD.
Some brands are even taking the microdosing trend to flower by selling "mini" prerolls. Rather than having a whole gram of weed in one joint, brands like Island are selling mini prerolls with only half a gram of weed. Island, in particular, even sells these minis in strains with different ratios of CBD:THC, including 1:1 and 28:1.
Consumers in legal states are beginning to pivot away from buying cannabis flower and are opting for "ready to use" products, like vape pens and prerolls instead. According to the latest Eaze State of Cannabis Report, flower sales are at an all-time low in California, while vaporizer and preroll sales now make up the majority of the market for the first time. Not to mention, CBD sales in these states have also sky rocketed in the past couple of years and the number of CBD choices has quadrupled.
Vape pens are king
As flower sales continue to fall, vape pens continue to increase in popularity. Many long-time cannabis consumers in legal states are switching to vaping altogether for the health benefits, convenience, and cost. Plus, microdosing is easier with vape pens than with traditional flower. One sip from a vape pen can keep consumers (experienced or not) comfortable and productive for hours, but smoking a joint or pipe can be harder to dose.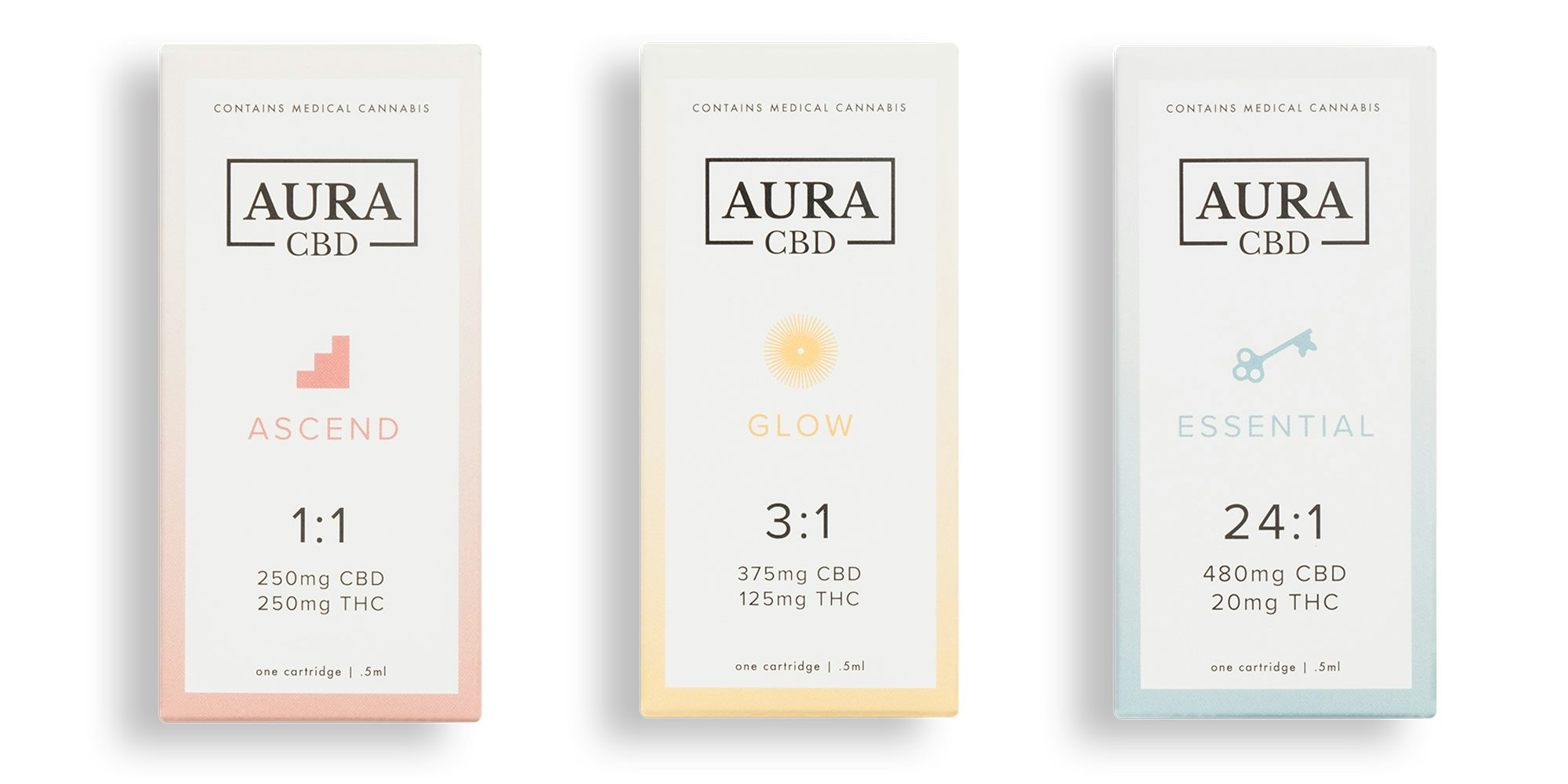 Many vape pen cartridge companies have caught onto the low-dose and 1:1 trend as well. Brands like Legion of Bloom have released four different 1:1 vape cartridges, all named after the "experience" they're meant to invoke. Other brands, like Aura, have come out with vapes in a variety of ratios, like 1:1, 3:1, and 24:1 CBD:THC.
Some companies are skipping the THC completely and producing CBD only vapes, like Select CBD. While Select makes high THC vape cartridges available in legal states, they also make a variety of CBD only vapes that can be shipped to all 50 states.
As more states fully legalize cannabis and weed becomes more mainstream, this trend toward microdosing and low-THC, high-CBD products will likely spread. It begs the question: could high-THC flower go out of style?