Vaporizers are a match made in heaven for herb enthusiasts who are looking for a portable and discreet way to get high. Portable vapes provide the convenience and discretion that joints, bongs and pipes cannot. Along with these benefits, vaporizers are also a healthier alternative to smoking as they reduce carcinogen intake, lung damage, signs of aging and are safe to use indoors.
We've taken things like size, heat up time, temperature variation and battery life into account when selecting the best portable vapes on the market now. Here are the best portable vaporizers of all time, for everyone. 
The best portable vapes for smoking anywhere, anytime
Flowermate V5S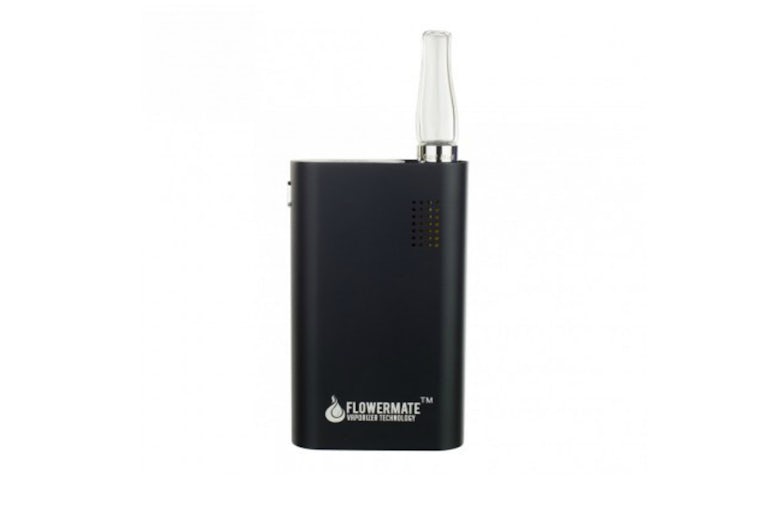 The Flowermate V5S is easily one of the best portable vapes. Available in carbon black or blue, the Flowermate V5S features conduction heating for a pure and flavorful vaping experience. It extracts the maximum flavor from your dry herb strain without burning it. It has three different preset temperature settings so you can easily select the right temperature for your personal taste. The battery lasts for about 2.5 hours of continuous use. Just load your herb strain into the chamber, turn it on and wait 30 seconds before your first puff. This discreet device is perfect for any on-the-go herb-lover. DaVinci IQ
The DaVinci IQ Vaporizer takes compact and innovative to a whole new level. Available in many colors, such as gunmetal, blue and copper, this little piece features a ceramic conduction heating chamber and zirconia vapor path for pure flavor on every drag. With a linked Bluetooth app, you can control your sessions with precision and track your usage, easily qualifying it as one of the best portable vapes. There are 4 temperature settings that only take an astonishing 16 seconds to reach. The battery lasts an hour and a half and requires two hours to charge fully. It weighs about 140 grams, which is about twice as much as a deck of playing cards. All this comes in a compact body that fits in your pocket. Now, tell me this doesn't deserve to be on our best portable vapes list.  $274.95.
Mighty Vaporizer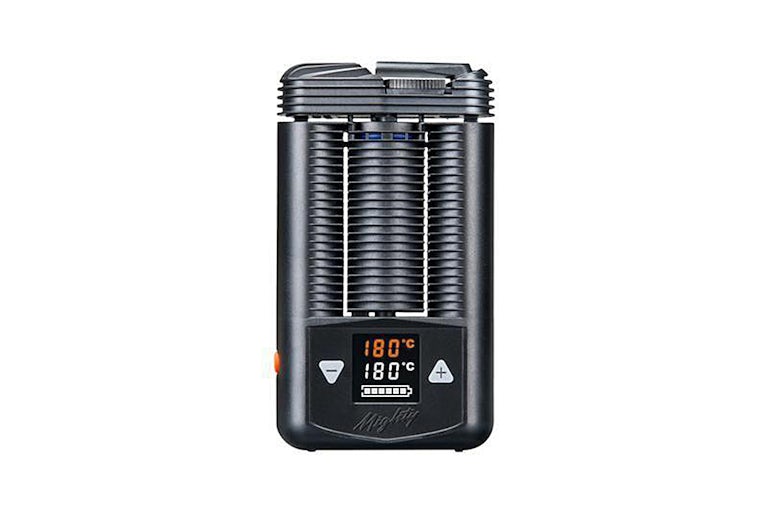 It's not called the Mighty for nothing. This portable dry herb and concentrate vaporizer from Storz & Bickel is compact and powerful. With a stainless steel heating chamber, the Mighty uses hybrid heating to evenly heat material. By heating with both conduction and convection, you're guaranteed efficient and flavorful vaporization. This is just one of the many reasons it qualifies to be on our list of best portable vapes. You can pack about a quarter of a gram of dry herb into the chamber or use a liquid pad for concentrates. It only takes a minute to heat up and the battery lasts an hour and a half. It's small enough to bring with you on every adventure so you never have to be far from a drag. $468.95.
PAX 3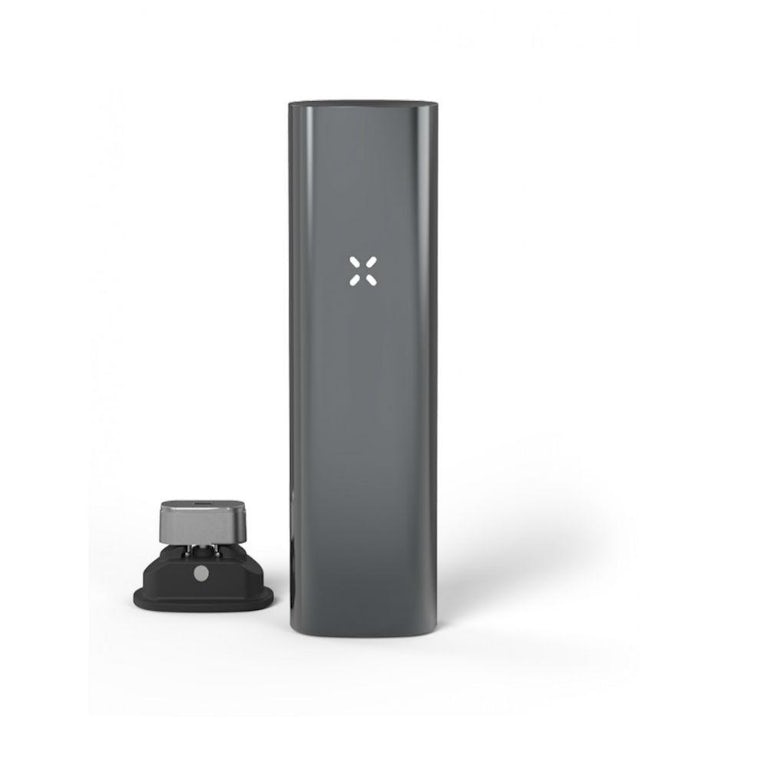 The PAX 3 portable vaporizer really is the triple threat among best portable vapes: it's chic, healthy and easy-to-carry. From the geniuses at PAX Labs, the PAX 3 heats dry herbs and extracts through conduction. It delivers fresh and flavourful vapor free of harmful byproducts on each puff. The PAX 3 also features varying oven lid sizes which means you can pack a small bowl when you're out and about and in need of a couple quick draws. This device boasts four different heat settings and only takes 15 seconds to reach its initial temperature. Available in many different colors with a polished aluminum finish and silicone mouthpiece, this device is super sleek and inconspicuous to suit the modern weed smoker. $199.99.
G Pen Pro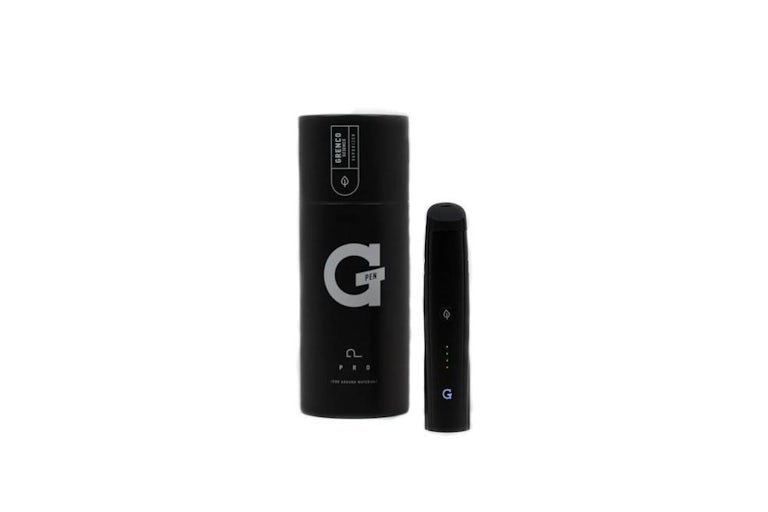 Brought to you by Grenco Science, the G Pen Pro is a super portable dry herb vaporizer. You can pack a quarter of a gram into the chamber and be ready for your first draw in just 20 seconds. This pen guarantees a smooth vapor on each hit thanks to the top of the line ceramic conduction heating chamber. You can choose between three different heat settings and enjoy a sesh of up to 40 minutes long before juicing up again. The matte stainless steel finish makes the G Pen Pro incredibly durable and discreet, making it one of the best portable vapes for people who like to smoke in public. $94.95.
Best portable vaporizers for group sessions
The best portable vapes for group sessions are suitable for any group activity under the sun – or stars. They feature big chambers, long-lasting batteries, and a compact design. A vape with a big chamber allows you to pack a lot of weed into the device. This means you won't run out halfway through your sesh. Make sure you give your herbs a good grinding before you pack them into the chamber to ensure that they are heated evenly. It's also essential that your vape has a long-lasting battery, for obvious reasons. A dead vape is useless when it's time to get baked.
Of course, portable vapes are specifically designed to be lightweight and compact. This is key when it comes to sharing with friends because nobody wants to pass an awkward, bulky device around. Whether you and the gang are exploring a new hiking trail or spending a night stargazing, these are the three best portable vapes for group sessions.
G Pen Elite Vaporizer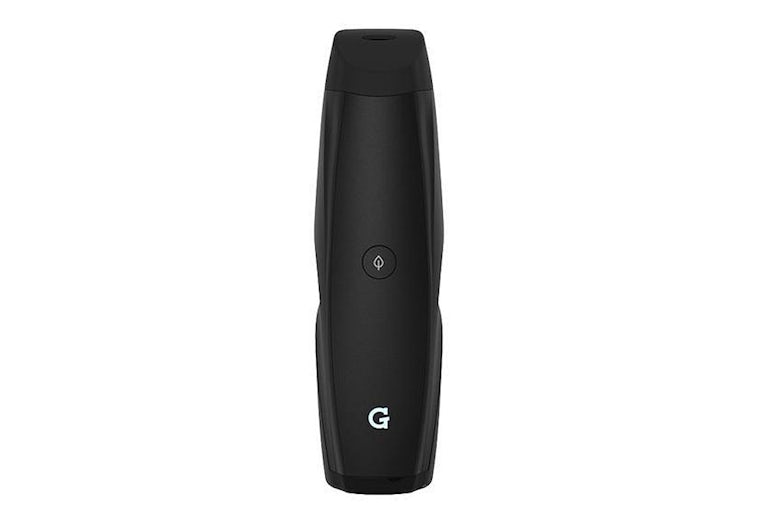 This vape holds the most bud for you and your buds. The G Pen Elite from Grenco Science has one of the largest chambers of any portable vape on the market. It boasts an impressive 0.75-gram chamber for dry herbs, qualifying as one of the best portables vapes for group sessions. This conduction vape takes 30 seconds to heat up and set to any temperature between 93° C and 220° C. Regardless of whether your mates prefer cool or warm vapor, the ceramic heating element heats your flower evenly for fresh vapor and a smooth high.
Perfect for a long hike or going to a concert, this is one of the best portable vapes for group sessions since it weighs less than a pound and the battery lasts for one hour. When it does need a charge, it takes 3 hours using any USB charger. You can charge the G Pen Elite anywhere, like in the car or at your friend's place.
PAX 3 Vaporizer
img class="wp-image-128248 size-full" src="https://images.herb.co/wp-content/uploads/2018/04/The-best-portable-vapes-for-smoking-anywhere-anytime-pax3.jpg" alt="PAX 3 Vaporizer" width="1000″ height="667″ /> Photo courtesy of PAX via Shop.Herb.co
If you and your friends are looking for one of the best portable vapes for group sessions to kick-back and relax with, this is the one for you. The PAX 2 features a large chamber, enhanced battery life, and takes just seconds to reach temperature. There are five temperature options so your friends can find the vapor temperature that suits them best. Compatible with dry herbs, it's one of the best portable vapes for group sessions since it allows you to change up your material. Either way, the conduction system and stainless steel oven evenly heat your material for smooth draws that provide a satisfying buzz. $149.99. 
Boundless CFX Vaporizer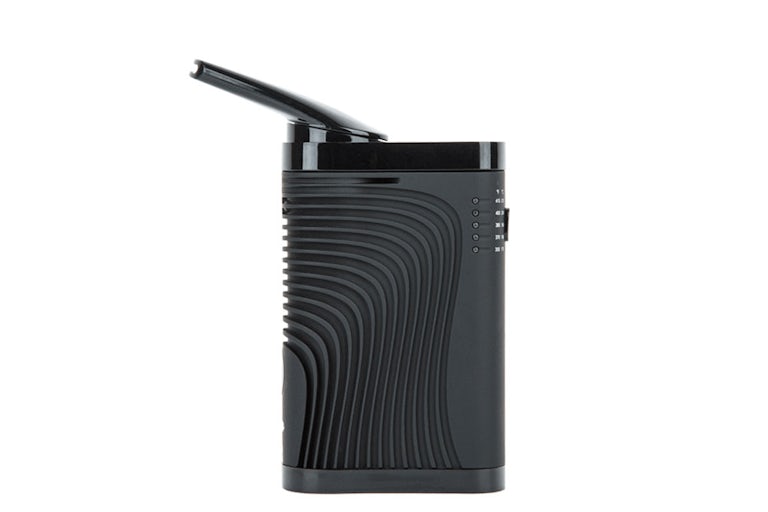 This Boundless CFX is perfect for the gang on the go. It features a 0.4-gram chamber for dry herbs. The powerful battery lasts for about 10 to 15 sessions. It's one of the best portable vapes for group sessions because it only takes 20 seconds to heat up. Great when you and your pals have places to go and people to see. The hybrid heating system evenly and efficiently extracts cannabinoids from your weed for a potent high. This vape automatically enters standby mode after 5 minutes to preserve battery life and takes two and a half hours to charge fully. It's easy to carry in a beach bag, bring camping, or wherever your adventures lead you since it weighs less than half a pound.
These are the best portable vapes for group sessions because they feature big chambers, long-lasting batteries, and a compact design. These vapes make it easy to spread the love, no matter the activity.
The best portable conduction vaporizers give you a big buzz without burning.
In a conduction vape, the battery heats the element which then heats the chamber. The material in the chamber is then heated evenly by the hot surface of the chamber. The best conduction vaporizers heat your dry herbs without burning them. They are a great match for health-conscious herbivores looking for an efficient way to catch a buzz. These vaporizers are also super easy to use and produce high-quality vapor in every draw. Here are the three best conduction vaporizers. They prevent you from inhaling tar, carcinogens and other harmful byproducts. These vaporizers are also super easy to use and produce high-quality vapor in every draw. Here are the three best conduction vaporizers.
Flowermate V5 Pro Mini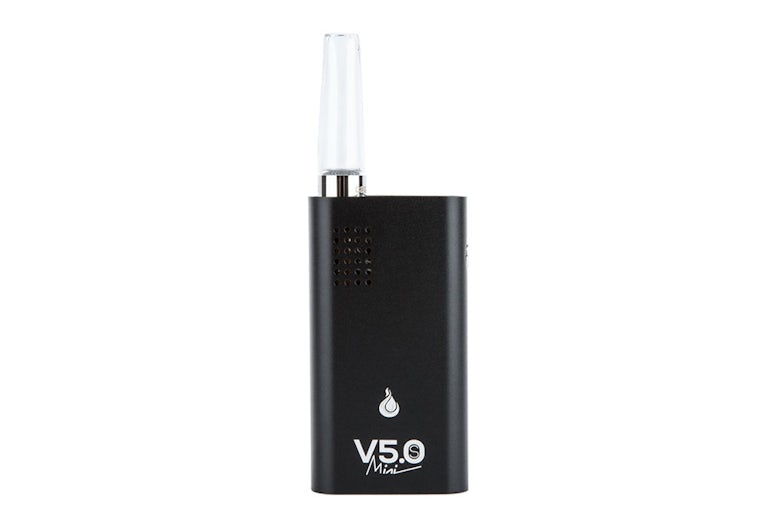 The Flowermate V5 Pro Mini is a powerful conduction vape that extracts the best flavors from your cannabis. The material is heated evenly so that the vapor is flavorful and easy to inhale. The vapor is dense and cloudy thanks to the deep ceramic chamber.  Suitable for dry flowers and concentrates, this vaporizer features three different preset temperature settings and only takes 30 seconds to heat up. A step up from other members of the V5 series, the Pro Mini features an extended battery life and precision temperature controls. Heat both flowers and concentrates between 104°F – 446°F. $105.00.
DaVinci Ascent 
If you're obsessed with flavor, the DaVinci Ascent Vaporizer from Organicix may just be the best new portable for you. This stylish vaporizer features an all glass vapor path for super smooth pulls and ideal terpene preservation. The insulated ceramic chamber heats dry herbs to the perfect temperature and a precise digital display means that you can customize your herbal experience to your liking. These top-notch features make the DaVinci IQ one of the best conduction vaporizers on the market. As an added bonus, it has a discreet appearance and can be linked to a Bluetooth app to track your usage. $199.99.
Arizer Solo II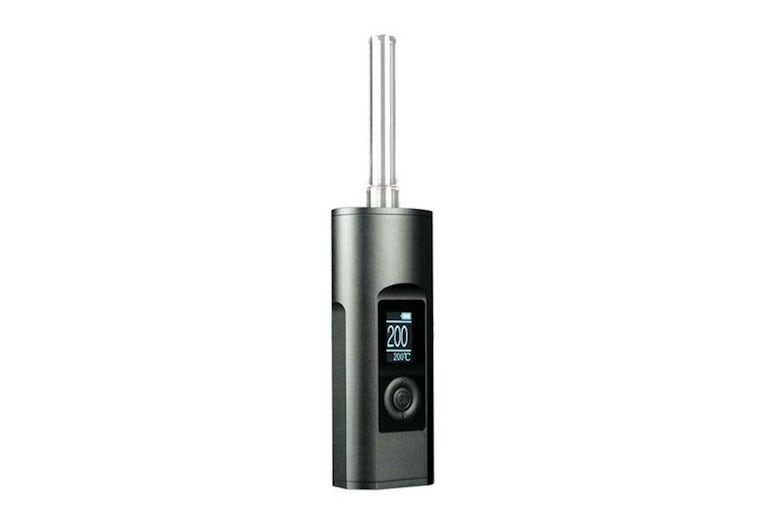 The Arizer Solo II belongs in a category of its own. This vaporizer features a dual convection and conduction oven, ensuring that all of your dry herb and concentrates are activated to their fullest capacities. While a little bulkier than many palm-sized portables, the all-glass vapor path, open air flow, and ultra long battery life in this device makes it one of the best vapes on the market, no questions asked. Enjoy a tasty vapor from your Arizer Solo II for a whopping three hours and 20 minutes. $239.95
The best portable convection vaporizers on the market
Unlike conduction vaporizers, which rely on a hot plate to successfully heat dry herb strains and oils, convection vaporizers steam plant materials using hot air. No hot surface ever touches delicate plant material, ensuring that accidental combustion never happens. This means fewer carcinogens are released as you inhale, ensuring a true vapor without risk of smoke. The warm airflow created by convection heating gently surrounds plant material, meaning that you'll waste less flower and get an even vaporization every time. Prepare yourself for some seriously high-quality experiences with these vapes.
Firefly 2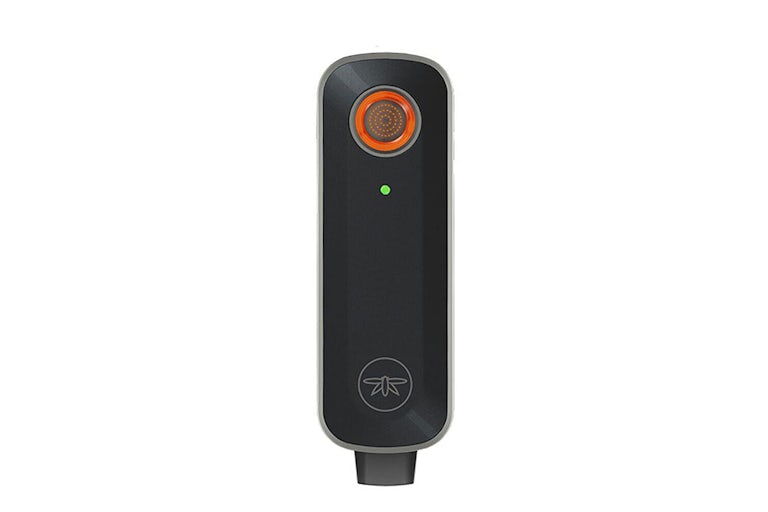 Firefly has a long history of producing some of the best portable convection vaporizers. The Firefly 2 is the most recent addition to the family, and this vape will never disappoint. Featuring a sleek design and on-demand heating, this pocket-sized vape not only heats quickly but reduces waste with its unique temperature controls. Intended for use with both dry herb and herbal concentrates, this is one of the best-tasting and most versatile portables on the market. $329.95.
Storz and Bickel Crafty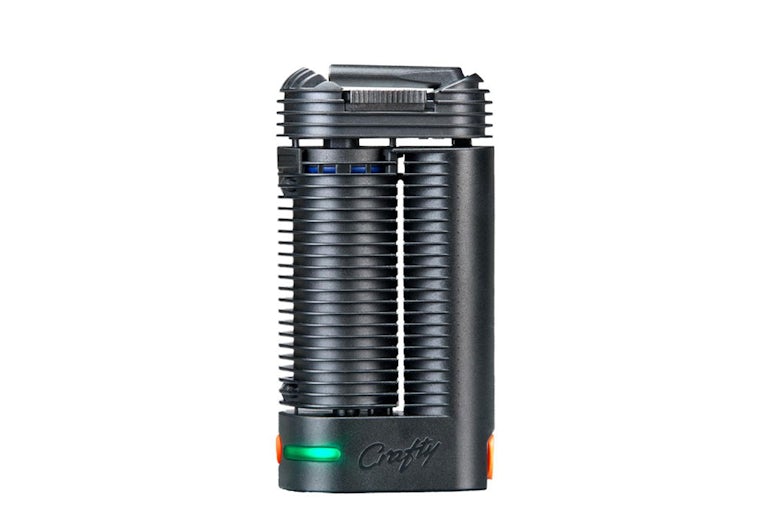 From the makers of the famous Volcano vaporizer comes the Crafty, one of the finest dual convection/conduction vapes to date. Storz and Bickel are some of the most legendary vaporizer creators on the market and the design of the Crafty is one that stands the test of time. Intended for use with both dried flower and concentrates, this vape quickly activates botanicals through a conduction heating system. This conduction is coupled with convection power, ensuring a consistent vaporization all around. $250.99.
Black Mamba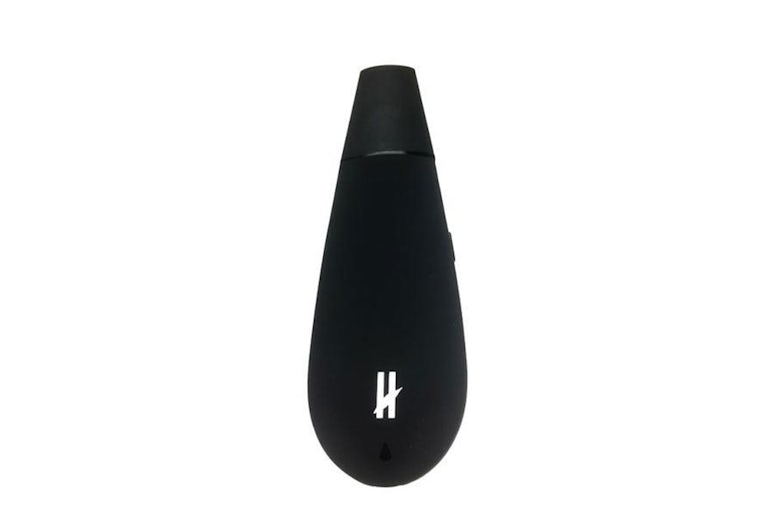 If you're searching for a top-notch convection vape on a tight budget, the Black Mamba portable vape is an excellent choice. Fast heating times, adjustable temperature controls, and a large-capacity chamber make this vaporizer an ideal choice for anyone hoping to give up smoking. A ceramic oven ensures that the delicate flavors of your dry herbs are preserved, delivering a high-quality experience all around. This vaporizer features two hours of battery life per charge, making this device perfect for sharing and taking along on your next night on the town. $89.85.
The best portable vaporizers with temperature control
Did you know that if you heat your flower over 446°F (230°C) you may actually be burning your flower? Some of the healthiest portables on the market offer precise temperature control, giving the consumer more control over your botanical experience. At lower temperatures, expect a mild experience and a nearly translucent vapor. At higher temperatures, your dry herb and concentrates can really pack a punch. Expect larger clouds the hotter you go.
Arizer Air II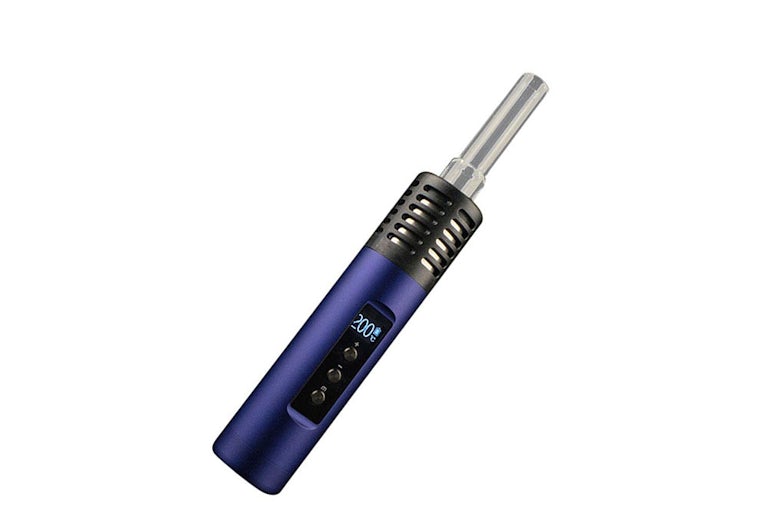 The Air II is another exceptional vaporizer from Arizer. Not only does this device feature a digital temperature control, but it offers a safe temperature range of 122°F to 428°F in ten-degree increments. An isolated borosilicate air path gives this portable exceptional flavor to boot, making it one of the best vapes with temperature control on the market. $229.95.
Boundless CFV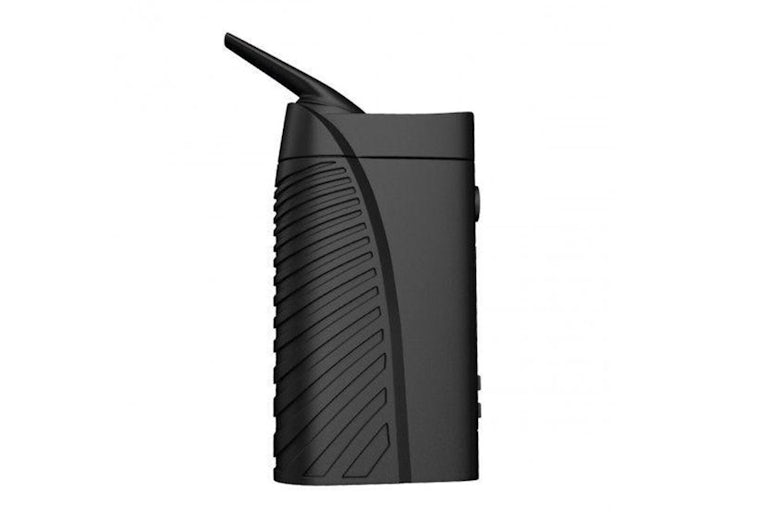 Not only does the Boundless CFV feature a full convection heating system, but this vaporizer offers precision temperature control between 140° and 446°F. In lower temperatures, expect a more robust flavor profile from this portable. The higher the temp, the more impactful and heavy-hitting psychoactive botanicals will become. Easy to use on the go, this vape was designed to offer table-top quality in a portable machine. $178.95.
Linx Gaia Vaporizer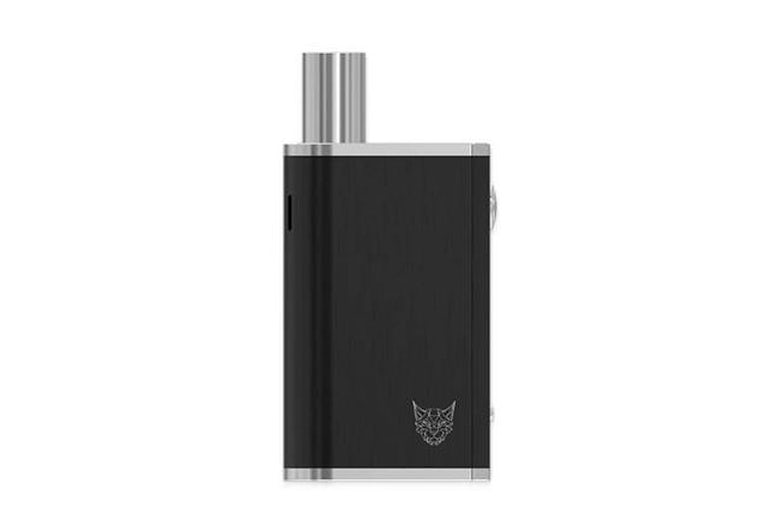 With a sleek and sophisticated look, the Linx Gaia Vaporizer is a sexy vaporization device with some serious customization potential. Easy to use, simple plus and minus buttons allow consumers to adjust the temperature of this portable between 200°F (93°C) and 428°F. Excellent for dry herb strains, this luxurious vaporizer delivers superior vapor quality with a quartz chamber and glass mouthpiece. What's not to love? $158.95.
The 9 best portable vaporizers under $100
Portable vaporizers are commanding more and more of the cannabis market. Their discretion and convenience have made them the go-to for many modern cannabis users. Quality varies widely among portable vaporizers. Different coils and chambers can range in material from titanium to ceramic. Things like temperature adjustability and auto-shutoff features help to distinguish among different models of portable vaporizers too.
The first thing to know is that vape pens are typically classified according to two main categories: dry herb vaporizers and wax pens. Dry herb vape pens are for traditional marijuana flowers; wax pens are for butane hash oil (BHO) concentrates such as wax, shatter, and crumble. Some vapes are dual-use; they can handle both flowers and concentrates. Regardless of what you get, you don't need to blow a ton of money to buy something that works well and is easy to use. Here are the 10 best portable vaporizers under $100.
Atmos Jump Dry Herb Vaporizer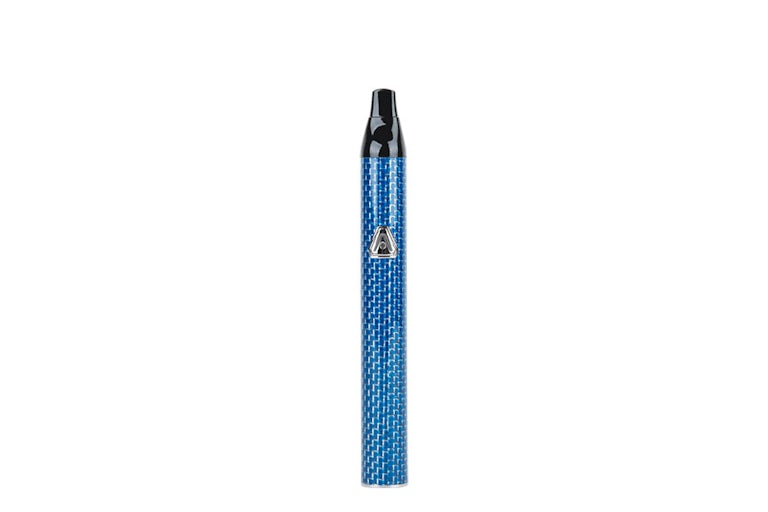 The Jump is a simple-to-use dry herb vaporizer. Its carbon fiber design comes in black and gold. The carbon fiber makes it very light and thus one of the best portable vaporizers around. Its USB port is located on the bottom, allowing you to vape and charge at the same time. Vapor quality is clean because of The Jump's anodized stainless steel. The chamber can hold up to about .4 grams of weed. The batter is 1200mAh, giving about 4 hours of continuous usage before needing to be recharged. $44.96.
Black Widow Herb & Wax Vaporizer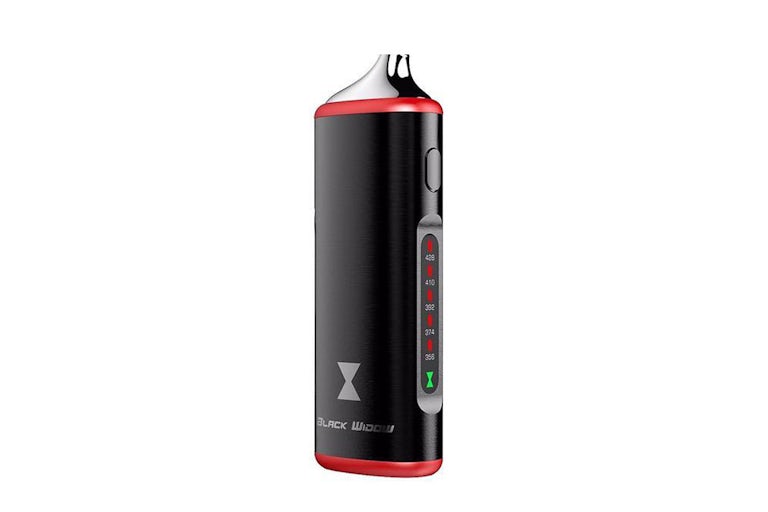 The Black Widow works amazingly well for its price point. It offers a quality vape experience with a ceramic chamber. The chamber holds about half a gram of flower; there's a separate pod for wax and dab concentrates. With its internal battery, you can have hours of vaping before a recharge is necessary. The Black Widow's one-button interface is easy to use. Press the button five times to turn on or off, and hold it for three seconds to change heat settings. Temperature settings range from 356 to 428 degrees Fahrenheit. $59.95.
Flowermate V5.OS Mini Herb Vaporizer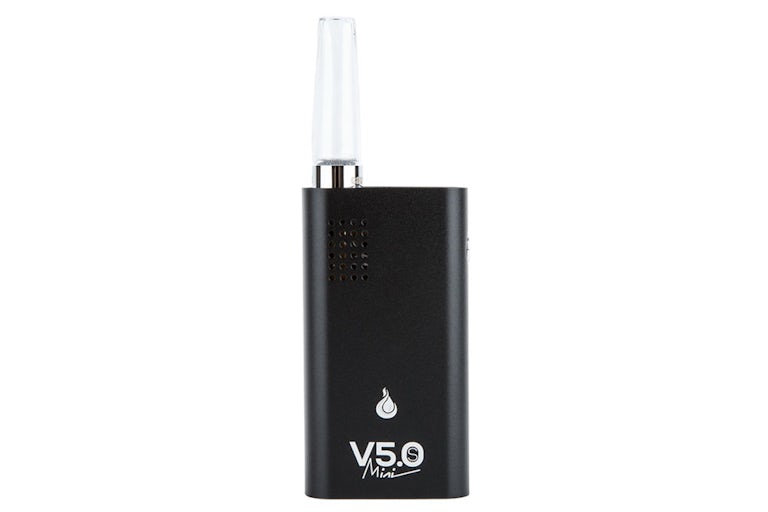 The V5.OS Mini is a good choice if you're looking for an affordable, easy to use portable vape. It features a single button which controls both power and temperature. Load the chamber, turn the unit on, and within 30 seconds you're ready. The Flowermate's condition heat and ceramic heating chamber are specifically designed to evenly vaporize herbs. The unit is powered by two batteries delivering up to 2.5 hours of vaping. It features a six-minute auto-shutoff to preserve battery life. Three temps, 385, 400, and 415 degrees are available. $73.50.
Linx Hypnos Zero Concentrate Vape Pen
The Hypnos Zero concentrate vape pen features a new atomizer style ceramic plate. The only material your concentrate ever touches is ceramic—no metals. It has a new wickless heating element and an improved battery. At just 10 cm long, the Zero is ultimately portable. Due to its size, the ceramic plate will only hold between 0.1 and 0.2 grams. But it's very efficient, so you'll get from 10 to 20 draws from that small amount, depending on the heat setting and draw duration. The Zero's four temperature settings offer versatility. The highest heat level, red, produces impressively big clouds. $79.99.
Dr. Dabber Ghost Wax Vaporizer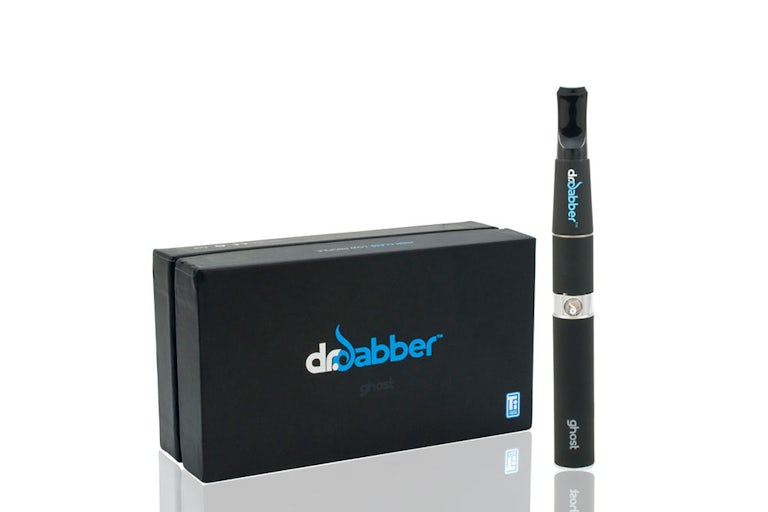 The Ghost is a low-heat vape pen for oils and waxes. Its titanium technology heats slowly, eliminating the burned, electric taste of some portable vaporizers. This allows you to more fully enjoy the taste of your oils or waxes. $69.95.
PUFFiT 2 Vaporizer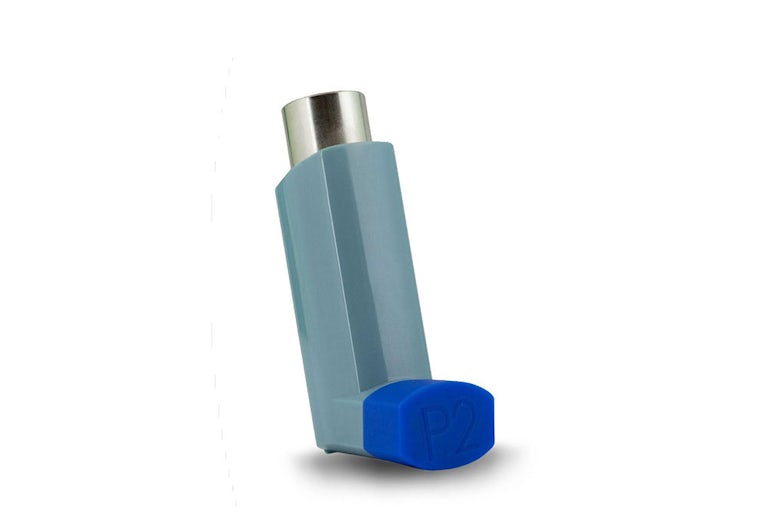 Discreet Vape, manufacturers of the PUFFiT 2, have made what is arguably one of the most stealthy portable vaporizers on the market. It looks exactly like an actual inhaler. Select a temperature using the handy spin dial. One of its coolest features is the haptic feedback system, allowing you to keep the PUFFiT in your pocket as it heats up (it only takes about a minute). Once the optimal temperature has been reached, it will vibrate, telling you it's time to take a puff. $89.99.
K-Vape Portable Vaporizer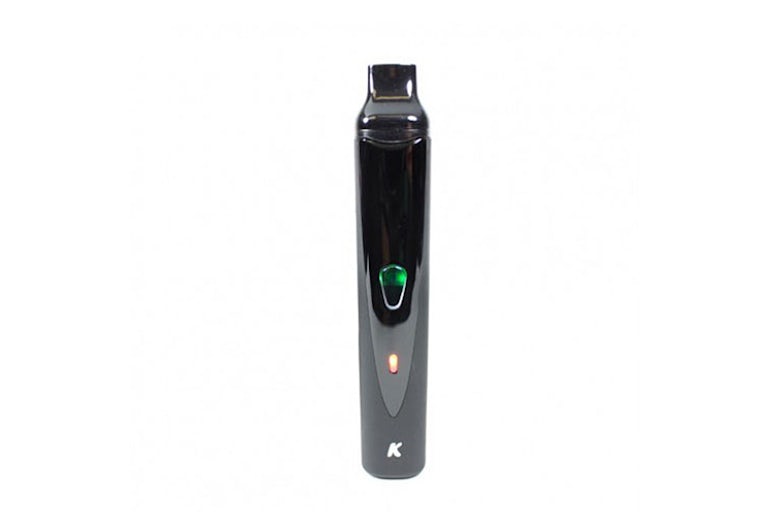 Considering that the warranty on similar units is typically one year, the fact that KandyPens offers a lifetime warranty on the K-Vape herb vaporizer is pretty major. The unit features a large stainless steel heating chamber and convection heating technology. It has three preset temperature settings: 360, 380, and 420 degrees. $99.00.
Micro Vaped Nano V4 Concentrate Vape Pen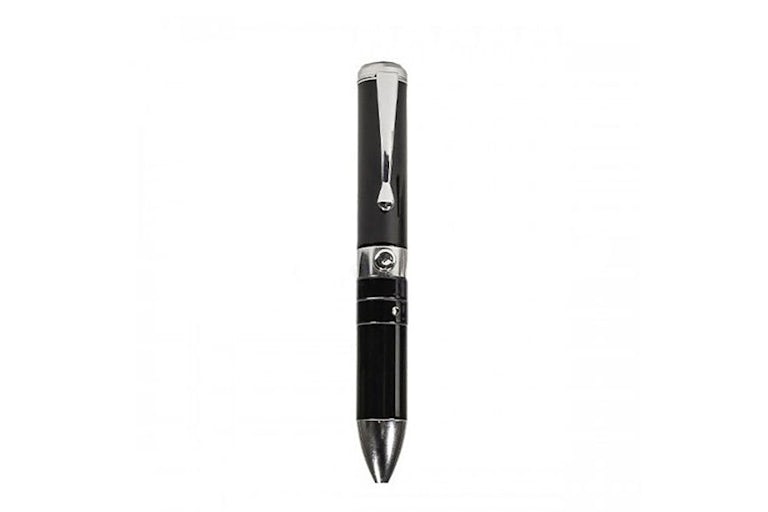 At just 4.5 inches in length, the Nano V4 is designed to look like an elegant writing pen for vaping discretion. The dual coil deep quartz chamber, with the addition of the pen cap mouthpiece, prevents leakage. The pen clip keeps the Nano V4 securely in place. The unit uses two quartz rods wrapped with titanium coils contained in a quartz dish. It offers airflow control to increase or decrease the density of your hits. The Nano V4 has six heat settings and a lithium-ion battery. It has a 30-second auto-shutoff and is compatible with waxy oil concentrates. $58.00.
Boundless CFC 2.0 Dry Herb Vaporizer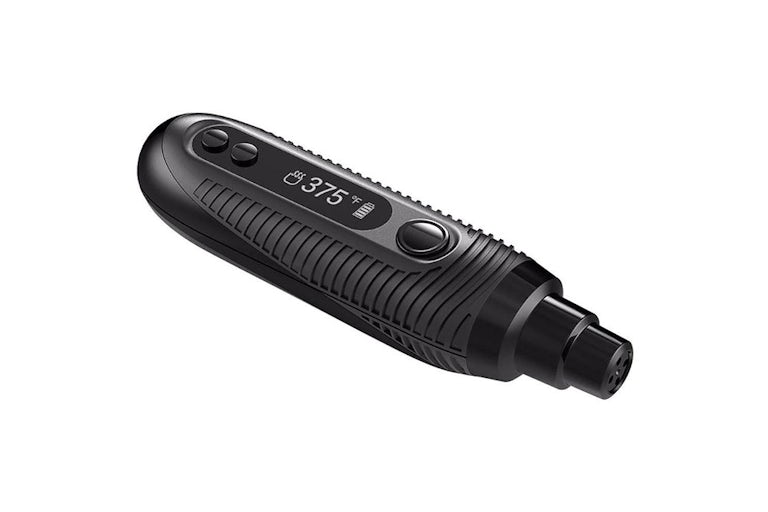 The Boundless CFC has a digital temperature control, fast heat-up time (30 seconds), and a ceramic conduction oven. It features excellent battery life, a fully isolated air path and a three-year warranty. The temperature range is from 140 to 446 degrees. The CFC has a smart temperature memory, heating up to the last temp settings after turning off. Equipped with a 1900mAh battery, the CFC will last up to 12 to 15 sessions on a single charge. A five-minute auto-shutoff timer helps preserve battery life. It's compatible with dry herbs. $90.95.
Best Portable Vaporizer Under $200
Grizzly Originals Eclipse Vaporizer
This all-in-one vaping station allows cannabis consumers to easily switch between dry flower, concentrates, and E-liquids. The dry herb chamber can heat up your cannabis and prepare a hit in 20 seconds flat. The concentration chamber is made with a dual quartz coil and ceramic chamber to ensure the most flavourful vapor. And last but not least, this vaporizer allows you to toggle between volts and watts to maximize your control with the E-liquids chamber. The Grizzly Originals Eclipse Vaporizer can be purchased for $185.00.
Boundless CF Vaporizer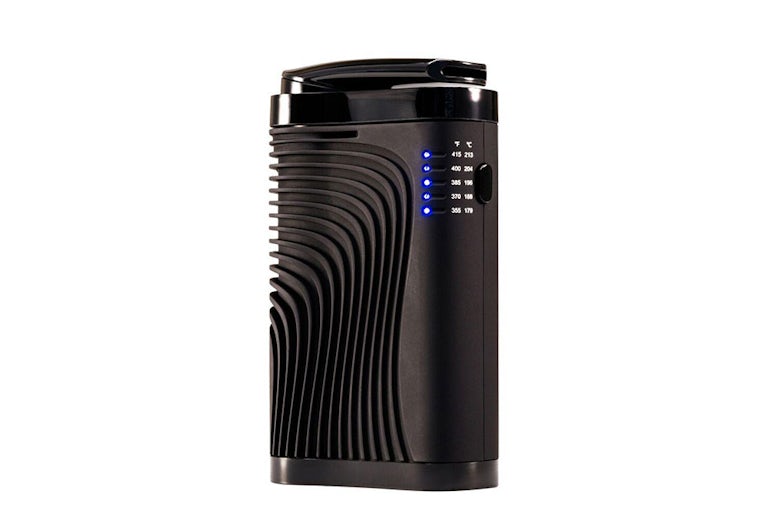 The Boundless CF Vaporizer also has the advantage of portability and comes at a lower price point than competitors with similar functionality. Using a hybrid convection/conduction heating method, this machine only requires 20 seconds to produce vapor. This vaporizer also comes with five preset temperatures that each provide users with a different taste and high. Made from silicone, this vaporizer also remains cool after use, making it the perfect machine to carry around in your jeans pocket. It can be purchased for $109.99.
Click here to browse Herbalize's store and buy one of these vaporizers today! 
Contents:
Best Portable Conduction Vaporizer
Best Portable Convection Vaporizers
Best Portable Vaporizer with Temperature Control
Best Portable Vaporizers Under $100
Best Portable Vaporizer Under $200
Other articles you can be interested in: