By now, you're probably sick of hearing the word "portable" when it comes to vaporizers. So many vape companies claim that their devices can be carried around in your pocket with ease when in reality, you just wind up walking around with an awkward bulge. Not exactly what you had in mind regarding portability. If you're about ready to give up on your hunt for the perfect portable pocket vape, don't. The Flytlab Lift is the travel buddy you've always wanted.
The Flytlab Lift is a sophisticated and authentic portable vape that won't look ridiculous inside your pants pocket.
In fact, the Lift by Flytlab is as compact as it gets. And to be so pocket-portable, this vape can hold a decent amount of bud. But you would never know just by looking at it.
Inside the Flytlab Lift is an utterly ceramic oven that combines both convection and conduction heating methods. Not only does the hybrid heating system deliver authentic vaporization, but also the best and purest vapor you'll ever taste in your life.
As for the Flytlab Lift's chamber, prepare to be amazed. This bad boy can keep 0.7 grams of finely ground herb. For such a small portable vape, that's quite impressive.
The Lift by Flytlab also comes with a retractable glass mouthpiece, which just so happens to double as a packing tool. Just press down on it a few times to compress your bud while the device is still in session. And when you feel as though you've had enough puffs, you can empty out the remnants and merely push the mouthpiece inside to keep it clean and protected.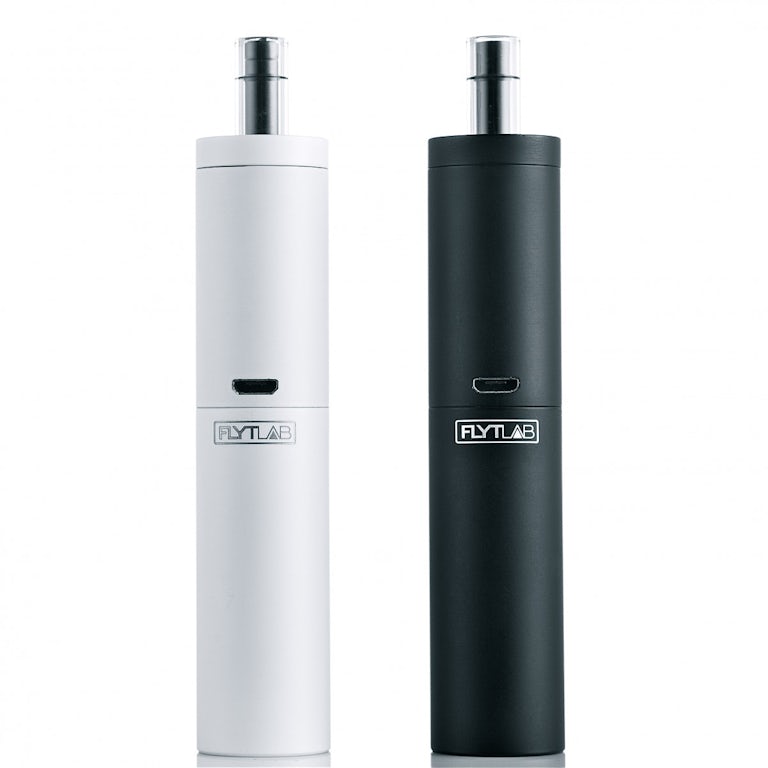 The Flytlab Lift can be controlled with a single button and doesn't take an eternity to heat up.
To operate the Flytlab Lift, all it takes is a couple of presses of a single button. Just three clicks will turn the device on and off, and when you hold down the button, you can browse through the three temperature settings and select the one that's best for you.
The Lift by Flytlab doesn't allow you to be as precise as you may like with the temperature. However, the three temperature settings it does offer will still satisfy your personal preference. You won't have a problem finding one that produces a desirable amount of flavor and cloudage, that's for sure.
The device also heats up pretty quickly, even when you're going from the lowest setting to the highest. At most, you'll only have to wait roughly 38 seconds. Plus, you get a full 2-minutes worth of vaping with each draw.
Flytlab's Lift has an auto-shutoff feature as well. So if you decide to put down the device and end up forgetting that you left it on, it will automatically turn off after 30 seconds of not being in use. That way, when you return, you won't be left with a drained battery, and your herb will still be fresh.
Speaking of the battery, the Lift by Flytlab will last you about 13-20 bowl packs on a full charge, depending on what temperature setting you choose. Once it dies, it'll be ready to go again in about two hours or so.
The Flytlab Lift comes with fly extras, too.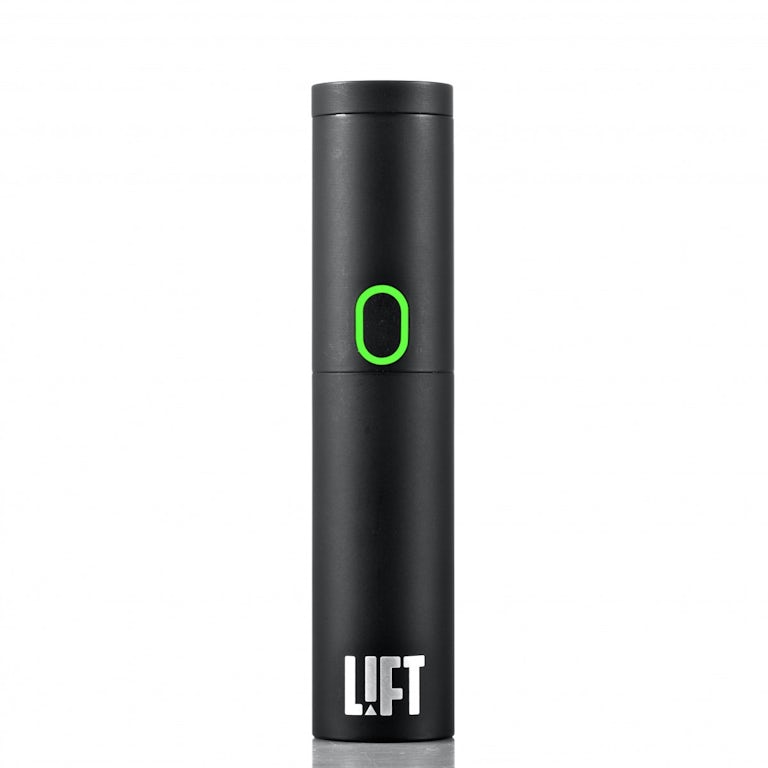 If your Lift becomes damaged at any point, luckily, the device is backed by a 10-year warranty. And other than the charming little device itself and its manual, you also get several other useful parts with your purchase:
1 Cleaning Tool

1 Flytlab Sticker

2 Glass Lip Pieces

1 Power Plug

1 Cleaning Brush

A Mini USB Cable

1 Silicone Sleeve
For all that the Flytlab Lift has to give, you can't go wrong with the price, which is $150. It's discreet, it's attractive, and performs more than well for its size. Not to mention, it's actually portable. No bullshit. You won't look silly with it chilling in your pocket, nor will it make you uncomfortable.
So again, if you're tired of being deceived by vape companies that promise portability, only to find out that there's nothing travel-friendly about the devices at all, just know you can trust Flytlab. But don't just take my word for it. Get you the Lift and see for yourself.