Some people prefer flower; others prefer dabs, and it's no wonder why. Dabbing doesn't just get you higher, but it also doesn't take as long to get you lit. Once you've set everything up and set fire to your concentrates, everything else is smooth sailing. But gearing up to do a dab takes a hot minute. For starters, you have to make sure your nail is just the right temperature to ensure no drop of sticky-icky goes to waste, and to do that; you need a torch. That extra layer of us is just one of the reasons some consumers don't bother with dabs. Perhaps the main reason, however, is that you spend more time prepping and just a few seconds taking your hit. The perks of eRigs, like Dr. Dabber's Boost, overcome these challenges, giving you no excuse to not at least test out a dab or two.
The perks of eRigs
In more ways than one, eRigs, including the Boost are a saving grace for concentrate connoisseurs and aspiring dabbers. They're just as affordable as a regular rig, if not cheaper, and are straightforward, meaning anyone can be an expert dabber with little to no practice. Although eRigs aren't new to the cannabis scene, only a few know why they're game changers. So if you've been wanting to try dabbing but are afraid of the heat, or, are tired of the exhausting setup that comes along with it, then here are the perks of eRigs to inspire you to dive into the world of portable dabs.
1. eRigs ditch the torch for a safer experience all around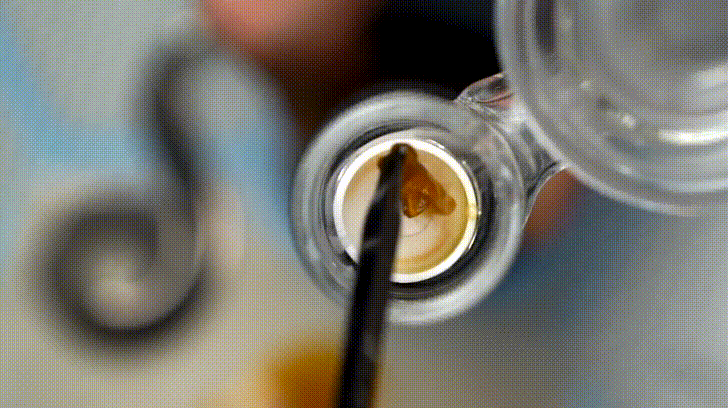 The perks of eRigs are nearly endless, but their primary benefit is that they don't call for any flame. For master dabbers, using a torch to heat their rig is second nature. But for beginners, it's a good excuse not to give dabs a go period. That's for obvious reasons. It delivers extreme amounts of heat at once and can be dangerous if you don't know what you're doing. But with eRigs, such as the Dr. Dabber Boost, burning your house down and setting yourself ablaze is impossible as they rely on battery power to heat sticky weedy substances. Regardless if you're new to dabbing or not, eRigs provide a safer experience for all props to being torchless.
2. There's no preparation work required with eRigs, so you get faster, tastier dabs with ease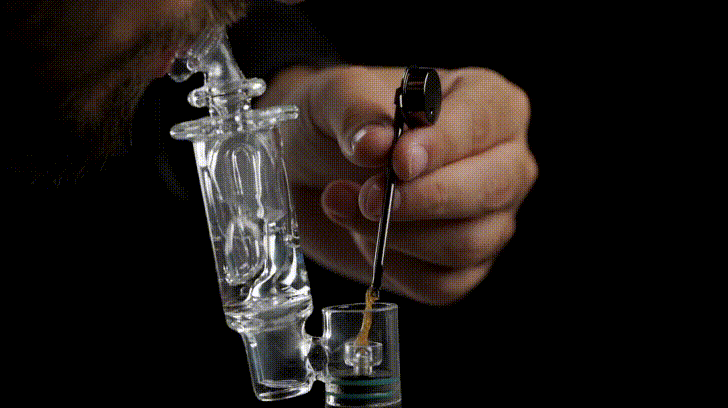 The next of many perks of eRigs is they lack a long, complicated setup, so anyone can both learn and master their ropes. To use an eRig, like the Dr. Dabber Boost, you merely power it on, press a button, and you're ready to dab in under 30 seconds. No traditional rig can you deliver potent cannabis concentrates that fast or that easily. Not to mention, eRigs like the Boost utilize a water filtration system to bring you fresher, more cooling, and better-tasting dab hits.
You also get to be more precise with eRigs as far as temperature goes, which is yet another one of several perks of eRigs. With the Boost, in particular, you can click the power button five times to activate a higher heat setting. And to handle all that heat, the Boost provides a quartz nail, along with a domeless titanium/ceramic nail to use with lower temps.
3. With eRigs, you get to take the dabs with you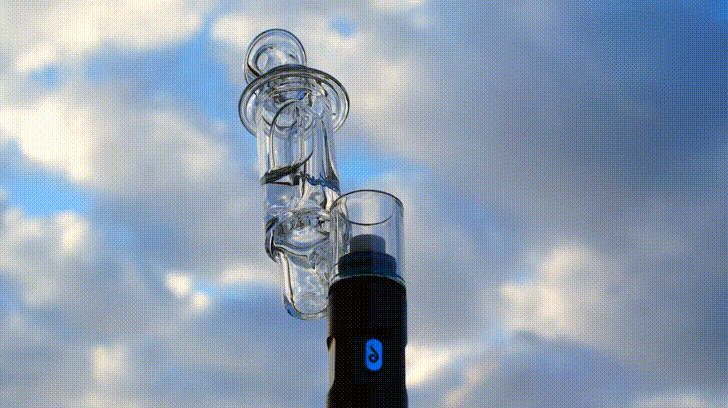 Now for the best of all the perks of eRigs, which is the fact that you can dab on-the-go. There is no heavy-duty rig to carry or any of the other dabbing essentials that go with it. Everything you need to dab comes with an eRig. And again, eRigs are battery powered and, for the most part, lightweight, so you're not limited to a wall outlet or a specific dabbing station. Your dabbing station can be anywhere you want it to be, from the great outdoors to your buddy's house down the street.
To be so powerful, the battery life of eRig like the Boost are longer-lasting than you might imagine. The Boost, in particular, offers 20 to 30 uses on a single charge. That's more than plenty, considering for most people, it only takes a few puffs of THC-packed waxes and oils to sink them straight into the couch cushions.
As can be seen, the perks of eRigs aren't few and far between. Aside from eliminating time and hassle, eRigs provide a safer, quicker, and more natural way to dab without sacrificing the quality of your concentrates. You don't need to be a certified dabber, either, as eRigs are ideal for all levels of experience. And even if you are, you'll appreciate the perks of eRigs because you'll have more time to dabble in your favorite potent extracts and can spend less time having to get ready for them.