People in Oakland, California has been developing a number of Drug War reparations programs during the last couple of years. It's a segregated city that's gentrifying in certain parts and remains under draconian police rule in others. Oakland police have been identified as being "less respectful, and consistently ruder toward[s] black motorists during routine traffic stops," and even though the city's population is 28% Black, that population accounted for 62% of police stops–over a third of which led to searches. "Separate Oakland police records show," says The Mercury News, "that from 2007 through 2011, about 70 percent of those arrested were African-American."
In mid-2016 the Oakland City Council passed an equity program meant to give residents of certain neighborhoods and those with recent marijuana convictions priority when it comes to registering their marijuana businesses—every other new license. The program's fatal flaw is that it doesn't work to incubate these businesses or help them build capital for the application fees or business operations costs. Local programs like the Hood Incubator, a group that teaches people of color business and financial management within the marijuana industry, have cropped up to fill the gaps left by government efforts like the city's equity program.
Oakland Resident Galen Pallas Repairing the Damage of the War on Drugs
He's opening up a cannabis company called Kind Culture that, Inside explains, will
"Use 5 percent of [its] earnings to pay for the education and living expenses of African American youth from Oakland […] who have a parent who is or was jailed due to the criminalization of cannabis. [Pallas'] ultimate goal is to get the entire legal cannabis industry on board with his plan."
It's a plan that, Pallas says, is the result of a childhood during which he was
"Really struck […] that everyone in Oakland who was poor appeared […] to be the same color. […] It didn't sit right with me, especially when you consider the disadvantage that the African-American community has been put at in this country because of its roots in slavery, and later the War on Drugs. […] I didn't feel right about taking part in an industry that was transitioning an illegal product to a legal market and financially benefiting myself and others from the exact same thing that […] landed so many people in jail."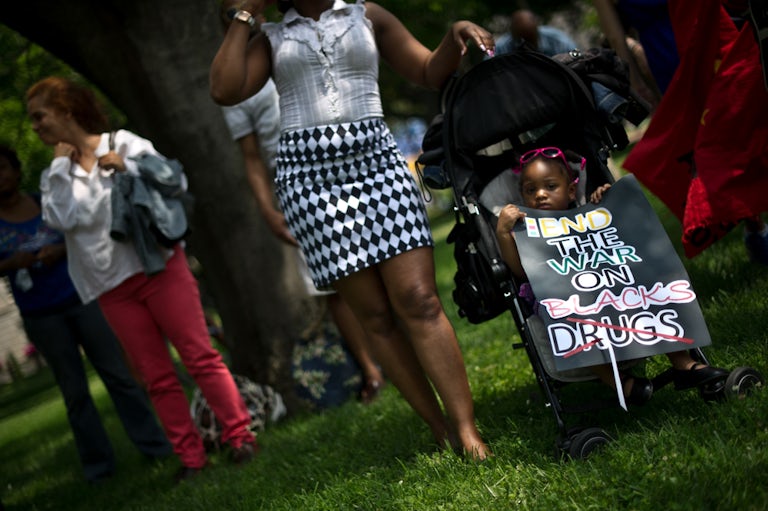 Not only is the search and arrest of minorities disproportionate when it comes to marijuana, only 17% of executive positions in the industry are occupied by minorities. While Pallas' goal isn't necessarily to make endo entrepreneurs out of young people, there's no doubt that it's possible that a boost in education would strengthen the industry both diversity-wise and in the regular scope of business. He says,
"I believe that education for all children is vital for the development of a country and to the individual communities [to which] those children belong. And my assumption is that if you provide free quality education, environments that are conducive to children learning, and eliminate worries that children shouldn't have to worry about […] every kid will be successful. […] We plan on taking a very holistic approach to each kid and making sure that not only is their school paid for but their food is paid for, and that they're part of the program for as long as they want to stay in it. […] My vision is to pay for everything along the way until that happens to make sure that they come out of the program debt-free and obligation-free, other than mentoring future generations coming into the program."
Pallas says that he's simply "giving money to an area where […] there should already be money" and is taking responsibility for "repaying a debt that [he's] choosing to accept as [his] own." This in and of itself is an important step in reparations—recognizing ownership of the enabling of white supremacy implicit in staying quiet about it and not acting to rebalance society. "In the long run," says Pallas,
"I would like to see that a percentage of every cannabis industry company be given back to the communities that have been ravaged by the War on Drugs. Specifically, the African-American community for slavery reparation[s]. I think that it's necessary."
The establishment and maintenance of such a support program is certainly a lofty goal. Whether Pallas will stick to his word and be able to achieve industry-wide participation in this reparations program remains to be seen, but at the very least it's worth a try.