After beating childhood cancer, this boy was then diagnosed with a severe form of autism that left him non-verbal. After battling with countless doctors, his parents grew tired of the dozens of different drugs their son was being exposed to and turned to a more holistic medication. Thanks to CBD oil, young Kalel Santiago has spoken his first words and continues to build the foundation of his speech.
A safer alternative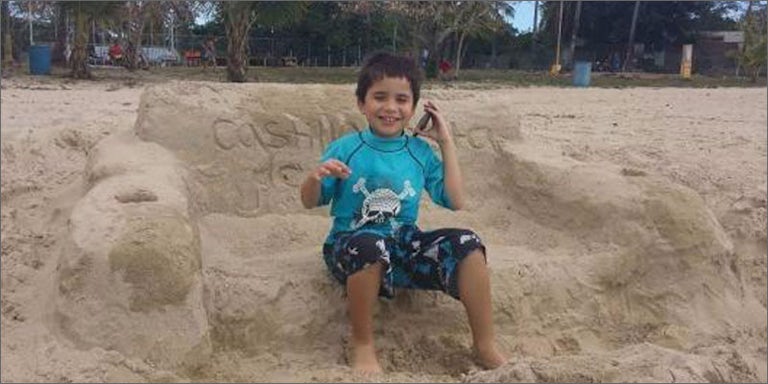 The Santiago family, of Puerto Rico, has faced many challenges when it comes to their son, Kalel. At just 10-months-old, the boy was diagnosed with neuroblastoma, a rare form of cancer that requires chemotherapy and radiation.
At the age of 3, and after countless medical sessions, Kalel was deemed cancer free. However, Abiel and Gladys knew they weren't out of the water yet, as they began noticing Kalel exhibiting some strange behavior.
While he was in the hospital, we noticed he didn't speak at all and had some behavior that wasn't right, like hand flapping and walking on his toes. But we waited until he was 3 and cancer-free to look at his behavior.
Shortly after noticing the behavior, Kalel was diagnosed with severe, non-verbal autism. The family feared the worst, believing they would never hear their son tell them he loved them.
In an attempt to help his development, the Santiagos enrolled Kalel in a special surf-therapy school, where he could receive the attention he needed to grow and learn. While they were happy with the schooling, they knew there had to be more they could do for their young son.
Hemp helps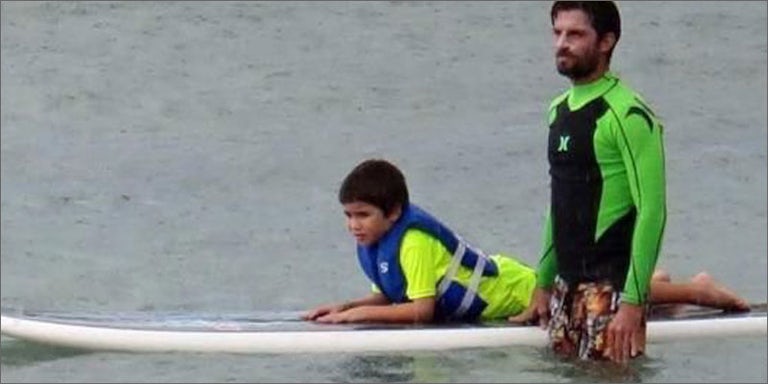 After researching medical treatments and therapies, the couple happened upon a new and controversial medication that was unregulated by any medical administration, but with claims that it could help aid the symptoms of autism.
Hemp Health is a CBD-based oil that is hemp-based, not cannabis-based, and promised to deliver relief from a variety of ailments, autism included.
With nothing left to loose, the couple received a bottle and began administering the Hemp Health to Kalel twice a day as directed. After just two days, the family heard their son speak for the very first time.
He surprised us in school by saying the vowels, A-E-I-O-U. It was the first time ever. You can't imagine the emotion we had, hearing Kalel's voice for the first time. It was amazing. We said well, the only different thing we have been doing is using the CBD.

It wasn't long before Kalel was using consonants and linking sounds into words. He said, "amo mi mama", meaning "I love my mom". I don't know how to thank the CBD oil makers.
Kalel's surf therapist, Dr. Giovanni Martinez, is a clinical psychologist and conducted his own research on CBD-based products after witnessing the boy's miraculous strides.
Kalel started using the product three weeks ago. He was a full non-verbal patient. He only made sounds. The only change in his treatments was the use of CBD. I'm very impressed with the language he has acquired.

When Kalel couldn't communicate, his behavior became bad as he acted out due to his frustrations, but by opening up his communication abilities his conduct has improved. He laughs every time he hears his voice.
While countries around the world continue to insist CBD products are risky and untested, countless families, like the Santiagos, would beg to differ.
After witnessing their son bloom and progress so rapidly, they're sure they've found the miracle medicine they'd been praying for.
Do you think CBD medications are trustworthy? Share with us on Facebook, Twitter or in the comment section below.