As the legalization of cannabis sweeps the United States and Canada, the industry is spawning something that the world has never seen before: cannabis billionaires. The drug trade has always given rise to incredible riches, especially for cartel bosses and kingpins, but now the legal industry is giving rise to a new breed of corporate marijuana moguls.
Bruce Linton – Canopy Growth Corp
Linton, who grew up on a hobby farm in Wellesley, Ontario, was too busy with his chores to get into any trouble as a child. Today, he is the Chairman and CEO of Canopy Growth Corp., the first publicly traded legal medical cannabis producer in North America. It can be found on the Toronto Stock Exchange under the ticker name WEED.
Linton began his career in the tech industry, but after 16 failed attempts at entrepreneurship, he landed at the largest cannabis company in the world.
The Canopy brand has made him a member of Air Canada's million-mile club as his company has expanded into Europe and Australia and partnered with Snoop Dogg and Constellation Brands, the makers of Corona, who have invested $5.1 billion in the company.
The company, based out of an old Hershey's chocolate factory in the small town of Smiths Falls, Ontario is now worth more than $9 billion.
Brendan Kennedy, Michael Blue and Christian Groh – Tilray Inc.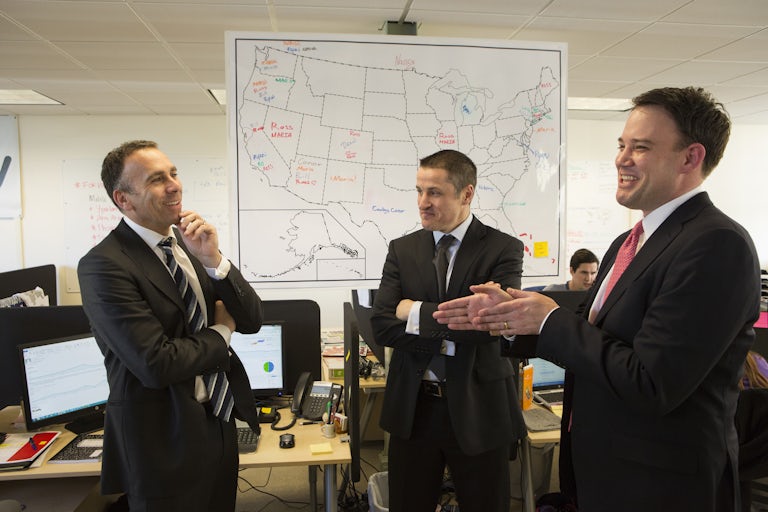 Brendan Kennedy, Christian Groh and Michael Blue were among the first to invest in the cannabis industry before it was certain that it would boom. Their investment firm Privateer Holdings now has a stake in multiple marijuana companies. Their companies include Leafly and Marley Naturals, which is a line of cannabis products produced in partnership with the Bob Marley family.
Their largest company is Canadian licensed producer Tilray Inc. which is now worth more than $21 billion, according to Yahoo News. They export cannabis legally around the world to countries within the European Union and as far away as Australia.
Terry Booth – Aurora Cannabis Inc.
Booth is the CEO of Aurora Cannabis Inc., one of the largest licensed cannabis producers in the world founded in 2013. According to Bloomberg, Booth used to deal in high school, selling quarter ounce bags for $25. Today his company deals in billion-dollar figures, having recently purchased Canada's first licensed producer CanniMed for $1.2 billion.
Exporting its cannabis around the globe, Aurora hosts the largest grow in the world, an 800,000-square-foot facility called Aurora Sky in Alberta, Canada.
Bart Mackay – CannaVest
According to a 2014 report by Forbes, Mackay became the first cannabis stock billionaire when his hemp-based stock became the best performing stock in the country that year.
A Las Vegas lawyer who invested in CannaVest, which trades on the less well-known Over-The-Counter Bulletin Board, was said to be a leader in hemp trading in America and was worth a reported $1.8 billion when Mackay crossed the threshold to become a cannabis billionaire.
But despite his billion-dollar valuation, Mackay does not see himself as rich, saying he owes his status to an overvalued stock.
"In my view, it's a paper valuation and certainly not something I can take to the bank," Mackay told Forbes. "I went through the dot.com period and there was a bubble that existed there, there is probably a bubble in this stock somewhere, or in this industry."