In Michigan, medical use of marijuana is legal. But just because something is legal does not mean that it is accepted by the public, however. Prejudices and persecutions both criminally and socially still abound. For one family this spring, that prejudice reared its head as a 6-year-old boy was kicked off his basketball team because his father smelled like marijuana.
Discrimination against medical users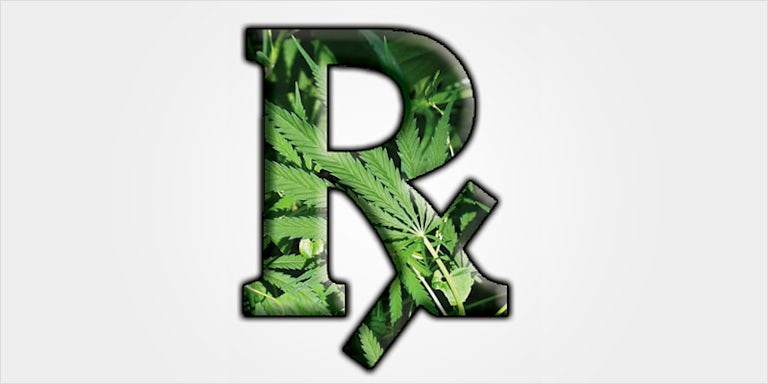 In Detroit, DeShaun Johns was a bright child and a star athlete on his Detroit Junior Athletic Association basketball team, the "Thunder". During the season, his father, a medical marijuana card holder, was asked to leave his son's game because he smelled of marijuana and the athletic association found his smell inappropriate.
William Craig Johns, the boy's grandfather, said the father left without incident, the first time. Weeks later, at another game, he showed up to watch his son play, and again, he had the odor of cannabis on him. The second time he was asked to leave, he was not happy. The grandfather said that the father had a verbal argument with a school official who asked him to leave.
"He did rip up a dollar or something and kind of threw it towards her, and she said she was assaulted by him," DeShaun's grandfather.
Using a child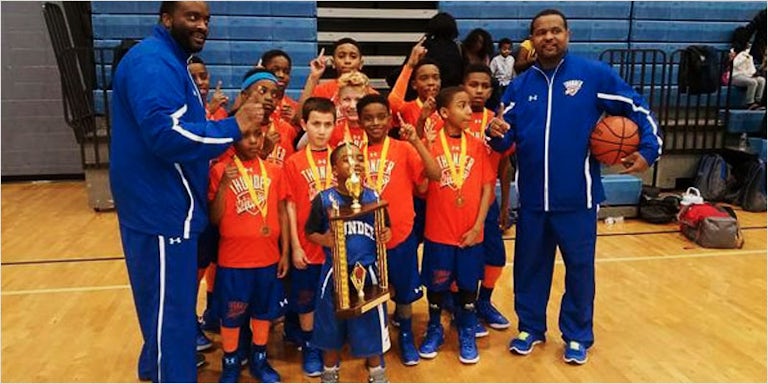 DeShaun, aware of his father's expulsion from the games, was saddened. The team played two more games, then decided to let him go as well.
"Why did they let him play in 2 more games and let it go on for so long before they decided to kick him off?" DeShaun's grandfather asked.
Maybe it had to do with the team needing their best player to make it through tough games, or perhaps it simply took the Association time to decide if they were going to ruin a boy's joy of playing basketball over an odor. DeShaun's father never brought his legal
DeShaun's father never brought his legal medicine with him to games and was never considered inebriated. He simply smelled 'unacceptable'. With a basketball court filled with sweaty children, he offended noses and sensibilities.
With a basketball court filled with sweaty children, he offended noses and sensibilities. The Motor City Thunder Junior teams were victorious in winning the Common Bond Roundball Classic championship, Thanksgiving Shootout championship, and Winter League championship, so the decision to keep a key player for 2 more games after the incidents is decidedly suspicious.
Association statement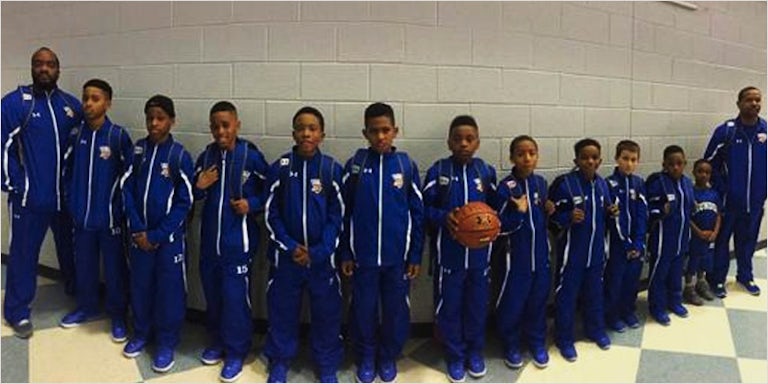 "The dismissal of the family from our basketball program was a direct result of actions and threats made by the student athlete's father. This incident fell under restrictions stated in our code of conduct. Unfortunately, we were unable to retain the student athlete. This was a decision that was not taken lightly, and was only made final after several attempts were made to resolve the situation with the parents."
DeShaun's father was never accused of a crime, and no charges were filed against him. The moral of the story is this: even if you have a legitimate medical need, a valid medical card, and do no wrong, you (and by proxy your family) can be ostracized simply for a lingering smell.
The number of conditions that qualify in Michigan is small, limited only to debilitating conditions such as agitation of Alzheimer's disease, amyotrophic lateral sclerosis, cancer, Crohn's disease, glaucoma, hepatitis C, HIV/AIDS, nail patella, cachexia or wasting syndrome, severe nausea, severe & chronic pain, seizures, severe/persistent muscle spasms. DeShaun's father obviously needs his medicine in order to function, and obviously, the rigor of cheering on his son and traveling to a sporting event would require medication.
Do you think that people are too prejudiced against the smell of cannabis? Where does odor prejudice stop, at cleanliness, bad perfume, cheap cologne, too much onion or garlic in food? Do you think adults who had the odor of alcohol on them were asked to leave? Share your thoughts on
Do you think adults who had the odor of alcohol on them were asked to leave? Share your thoughts on social media or in the comments  below.