As the legal cannabis business industry grows, the potential for serious money, and being taken seriously, is growing. New marijuana branding in the industry, however, is still in its infancy. With the gradual saturation of "weed leaf" logos, future companies are going to have to step up their game, and step away from the leaf, in order to stand out.
Away with cliché marijuana branding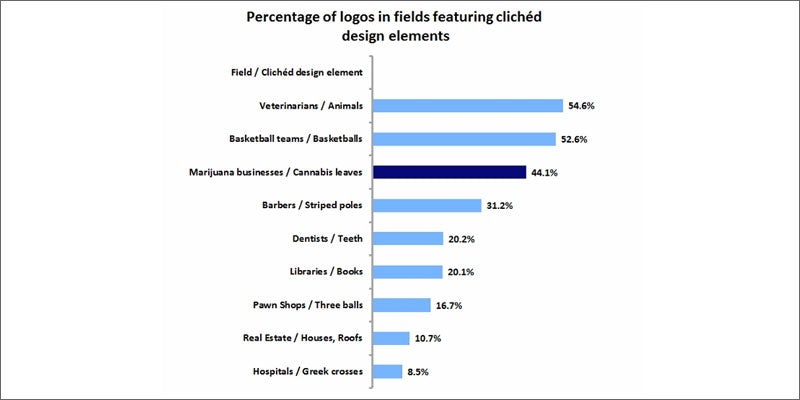 Cannabis isn't the only industry with clichés. Barber poles, dentist teeth and animals on veterinary offices are some of the many others. The problem with this form of branding is a double edged sword. While it immediately gives the customer a concept of what the brand is about, the similarity to so many other brands in the same field leaves a lack of unique identity.
How many different ways can a leaf be drawn before it becomes background noise in the minds of consumers bombarded with visual advertising on a constant basis?
In addition, while the leaf serves as a vibrant symbol of the plant, it is also deeply ingrained in the prohibitionist imagery that has permeated society for almost a hundred years. Seeing the leaf brings up both sets of connotations, and for those on the fence, it can stir up more negative associations than positive.
A new symbol?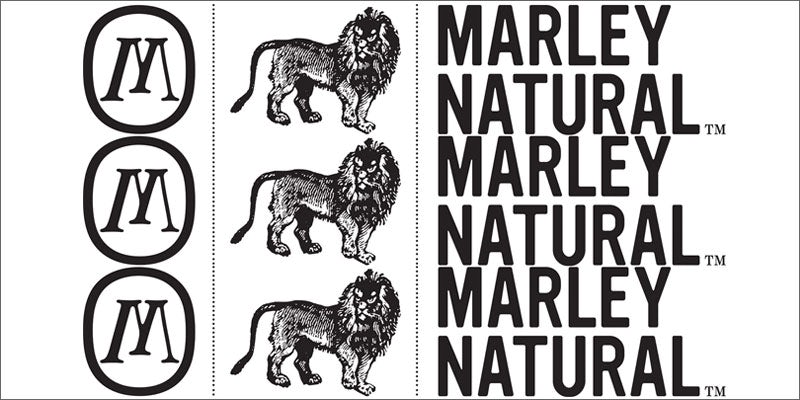 If the leaf is a tired visage of marijuana branding, how does cannabis brand itself anew? The answer, in short, is that it doesn't need to. The plant isn't the focus of branding. Companies are. Marley Natural investor Brendan Kennedy complained in a 2015 interview to Fortune magazine that:
"Everything is named 'canna-something' or 'mari-something,' with a green and black logo and pot leaves."
The US Patent and Trademark office records show that 44% of cannabis-related businesses have the familiar leaf incorporated into their design. The office records also show that by 2015, 1 in 500 of all new logos submitted featured the leaf. Marley Natural actually listened to investor advice and later dropped the leaf from its logo, focusing instead on the lion, its central image.
What cannabis needs is a new generation of companies that take the focus off the leaf, and put it onto the positive effects it can bring.
Dare to be unique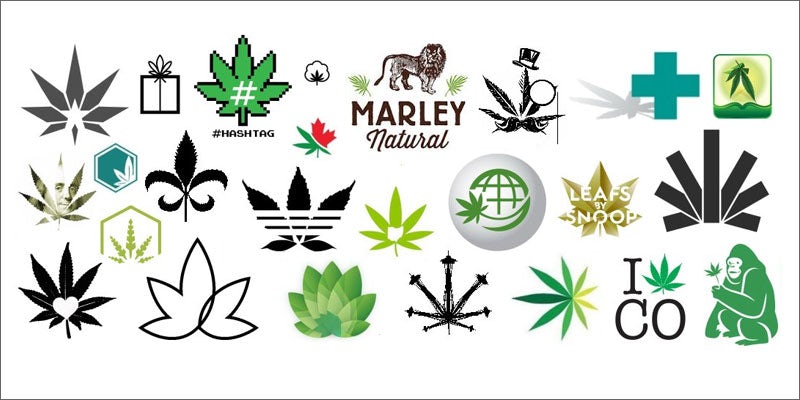 What businesses in the industry need to focus on is what makes them different, not what makes them part of the group. Even localized iconography can take away from that sense of uniqueness. How many businesses in Colorado do you think feature mountains in the background of their logo? The answer is a lot.
Step away from where you come from and what you sell to focus on what makes you… you. If you are daring and visionary, with an upscale feel, show it in your logo, not just your store layout. If you pride yourself on friendly staff and cozy atmosphere, show it in your branding.
Look for inspiration in truly unique branding from all areas. Musical artists, sports teams, automobiles, shoes, designer clothes, even food and coffees.
Don't worry, as long as you make a good impression with customer service and quality product, people will still know that it comes from a plant with green, beautiful leaves.
Do you think that the leaf logo is used too much? What logos have you seen that stand out? Share your favorites on social media or in the comments below.