Flying just got a little more bearable for passengers traveling from British Columbia.
The city's primary airport, Vancouver International Airport (YVR), announced that passengers over the age of 19 traveling through the city are allowed to smoke or vape cannabis in designated outdoor areas, without any issues. All indoor areas of the airport remain smoke and vape free.
The announcement, posted on the Vancouver International Airport website, was included in the airport's cannabis policy.
The Vancouver International Aiport is the country's second-largest airport and only airport on Canadian soil currently allowing the use of cannabis on its property. Other Canadian airports are treating the public consumption of cannabis as if it was alcohol.
The airport's cannabis policy came in a statement merely a few days before cannabis became fully legal in Canada on October 17.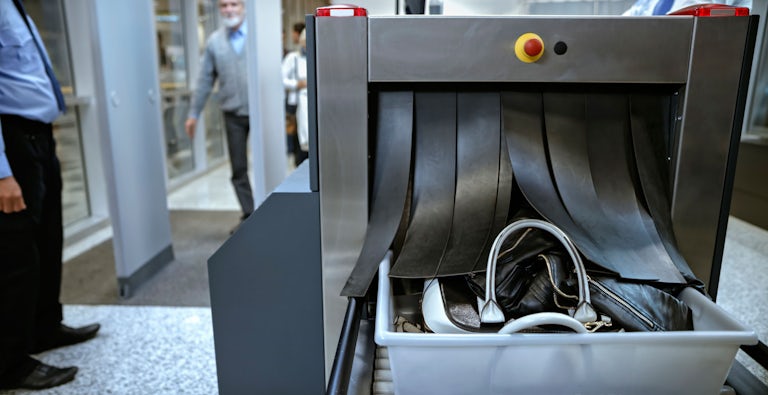 Earlier this month, Canada's Ministry of Transportation announced that passengers on Canadian domestic flights would be allowed to bring up to thirty grams of cannabis with them, whether it be in their carry-on or checked luggage. Those traveling to other countries or states on international flights—including states that have legalized cannabis like Washington and Maine—will not be permitted to bring cannabis with them in either their checked or carry-on bags.
Vancouver is the only airport in Canada allowing cannabis use on its property. Considering that edibles for recreational purposes are still illegal in Canada, vaping and smoking on airport property is excellent news for people looking to eliminate the arduousness of layovers, delayed flights, and flying in general.
The Vancouver International Aiport welcomes approximately 22 million passengers each year. Since the airport is in one of the most pro-cannabis provinces in Canada, passengers that find themselves in the airport can easily purchase cannabis at one of the many private and public dispensaries situated around the city.