Los Angeles International Airport (LAX) recently announced passengers will be allowed to travel through the airport with up to 28.5 grams of weed and eight grams of concentrates. This will allow travelers to purchase cannabis products from one of the hundreds of dispensaries in the Los Angeles area and bring them into the airport without fear of getting them confiscated.
Flying from Los Angeles to another city in California is probably the most secure you'll be flying with your stash (assuming its within the legal personal use possession amounts, of course). The new LAX weed policy warns travelers that cannabis laws vary state by state and they should check the local laws of their destination.
TSA spokespeople have said in the past that the agency isn't really looking for weed and that they're more concerned with weapons and other threats to public safety. The bottom line is that TSA isn't looking to arrest people, but they might do something about your weed if they find it. That's why we wrote a guide on flying with weed and how to pack your cannabis "in plain sight" to avoid getting detected by security. If you follow our discreet tips, you'll likely slip through security without setting off any red flags.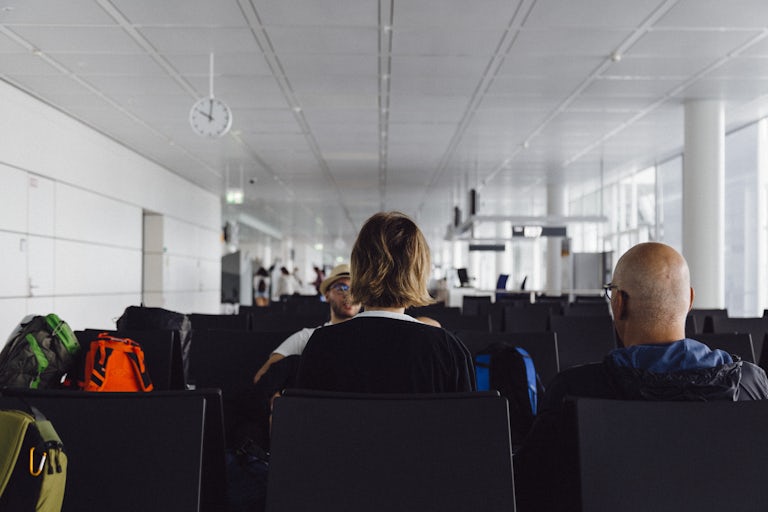 Despite our recommendations, however, we do not advise anyone to fly internationally with cannabis products. You will be subject to local law enforcement if you're found in possession of an illegal substance, and many foreign countries still have strict sentences for possession of cannabis, including extensive jail time.
If you have second thoughts about traveling with bud or realize you still have some on you at the airport, you may still have an option. At many airports in legal states, like Las Vegas, Nevada, they now have "amnesty" boxes, which are essentially trash bins for cannabis and other illegal substances. Paranoid about traveling with that half smoked preroll you found in your pocket? Toss it in the bin before you go through security, supposedly consequence-free.
As for smoking weed in LAX? Unfortunately, public consumption of cannabis is still illegal in California, like alcohol. So you can't light up a joint alongside those puffing down cigarettes. If you want to stay medicated for your flight, probably best to pop a low dose edible to keep you zen on the plane, and save the smelly stuff for when you're home.