If you're 21 or older, you can buy and possess up to an ounce of cannabis in Colorado. You can also enjoy concentrates, edibles, and topicals. But there are rules, and it can be a bummer getting cited for breaking them. This is the definitive guide to marijuana laws in Colorado.
For starters, you'll need government-issued photo identification to prove your age. A driver's license or passport will work. You don't have to be a Colorado resident to possess marijuana, and there's no type of "registration" required to make a purchase.
Laws in Colorado state that you can't exceed possession limits.
To comply with marijuana laws in Colorado, you can buy up to an ounce of cannabis flower. It's still possible, at this point, to go from store to store buying an ounce at each of them, if that's your thing. The stores still don't maintain a unified database, at least yet anyway. You will be on camera during the purchase, by law, so if, after the fact, you got in trouble for "smurfing" weed (yes, there's a term for it), it could be proven in a court of law.
When buying concentrates, the purchase limit is 8 grams, so, for instance, purchasing 4 grams of wax means you'll only be able to get half an ounce of flower on that particular visit. Similarly, the limit for edibles is 800 mg of infused THC. These laws can be difficult to follow for math-challenged budtenders, especially as they attempt to sell combinations of products while keeping consumers within the legal limits of marijuana laws in Colorado.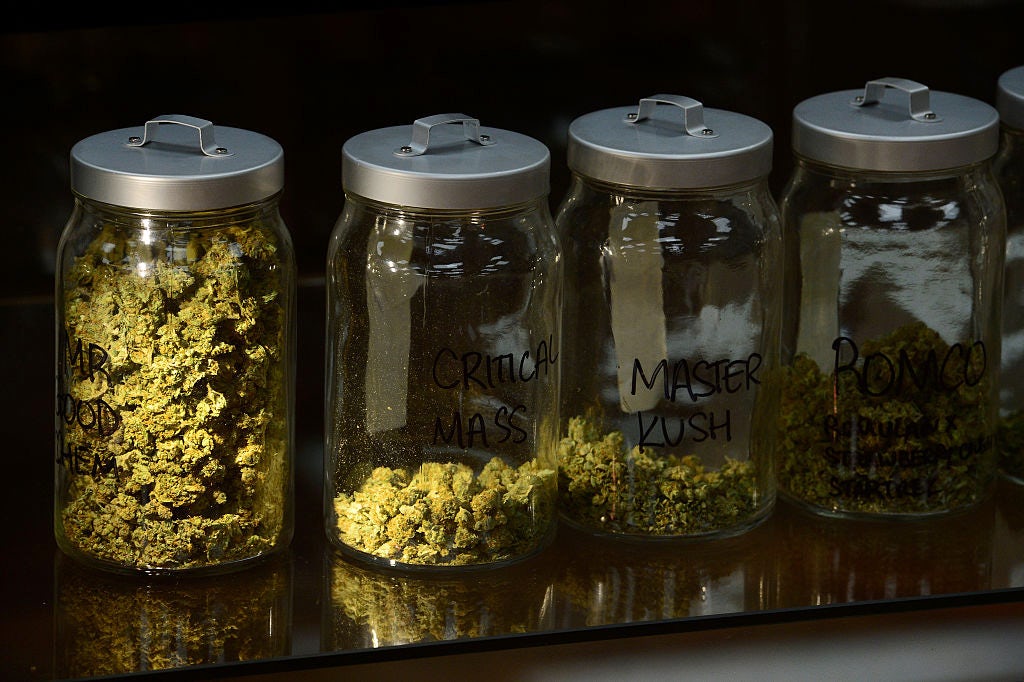 These particular restrictions apply only to retail sales, not possession. You can legally possess your full ounce, up to 28 grams, in concentrates or even in pure THC as defined in the Colorado Constitution.
Dispensaries in Colorado, are allowed to operate from 8 a.m. until midnight under marijuana laws in Colorado. But particular cities can establish tighter rules, within that allocated timeframe. Denver stores, for example, are required to close by 10 p.m.
Laws in Colorado won't allow you to consume cannabis in public.
Buying weed in Colorado can be easier than finding a legal place to smoke it.
Discretion is the word of the day. Marijuana laws in Colorado do not permit open, public consumption. You can get a ticket for doing so, similar to open container laws for drinking in public.
Unlike what you mind find in Amsterdam, for instance, there are very few legal places for onsite consumption in Colorado. The Colorado Legislature refused to carve out an exception for cannabis clubs, similar to the one enjoyed by cigar clubs. Instead, they chose to state that cannabis clubs would not be exempt from indoor clean air regulations.
Exceptions to this rule include certain "private" cannabis clubs where you can pay for a one-day membership to consume onsite. Some allow indoor smoking; others only allow vaping inside and ask that you step outside to smoke.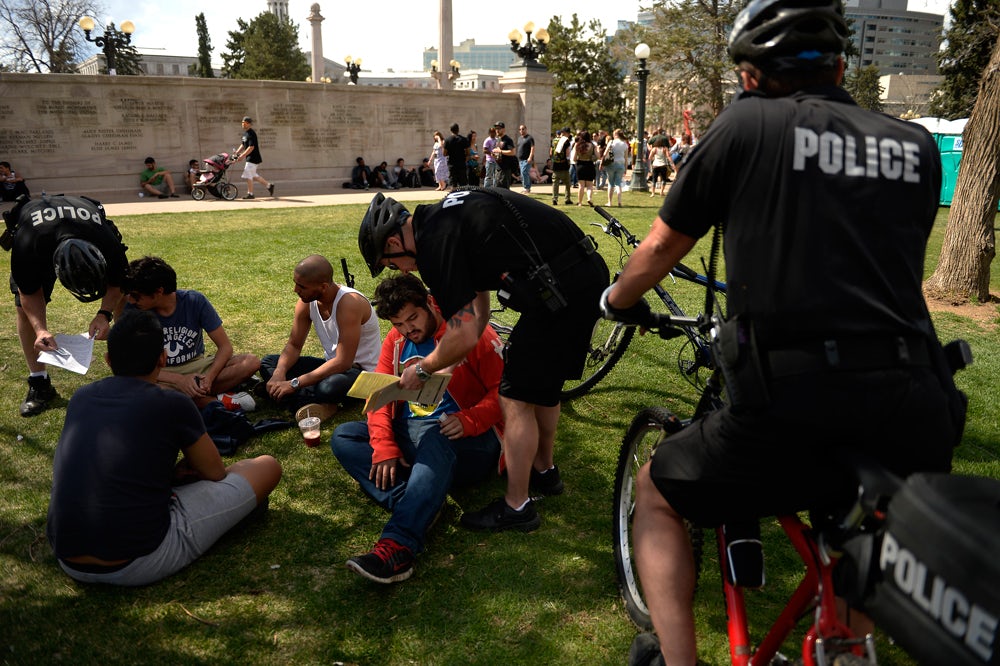 Weed laws in Colorado won't let you smoke on federal land.
Don't even think about toking up at a ski resort. Besides the fact that many of these places just aren't too keen on people smoking weed there, most of them are also on federal land. That pesky federal law thing freaks landowners out, don't ya know.
Taking weed on a camping trip, sadly, can also be a bad idea. National parks? National forests? National monuments? All federal land. Getting caught with weed can get you six months in jail and a $5,000 fine.
Under marijuana laws in Colorado, landlords can say no to consumption, so many apartment dwellers aren't even supposed to smoking weed at home. Backyard use is usually OK, and authorities have backed off on the front porch and apartment balcony usage, as well. That doesn't mean you're not supposed to be cautious, mind you.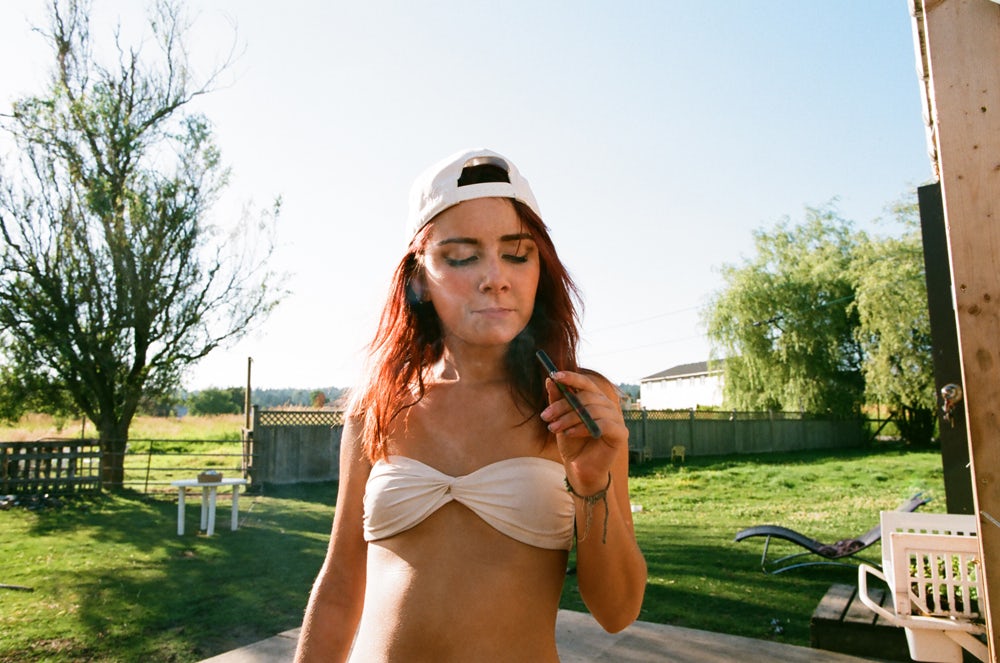 Marijuana laws in Colorado state that it is illegal to drive while high.
The dangers, or otherwise, of consuming cannabis while driving are debatable. The laws against doing so, though, are not, and you can definitely get busted for driving while high. Several thousand unlucky people learn this every year.
Colorado has set a "bright line" of 5 nanograms THC per milliliter of blood as the DUI standard, rather than actual impairment. This is in many ways unfortunate since such a level isn't particularly associated with impairment, especially among experienced users.
That means the smartest thing to do in Colorado, legally, is not to drive under the influence. It's unlikely you'll be singled out unless your car smells like weed. But if the cops do suspect you're driving high, they can require you to take a blood test for THC. If you refuse, penalties can include loss of your license.