When it comes to vaporizers, everyone has their preferences. For the most part, there are three things a consumer always desires: tasty vapor, portability, and reliability. When shopping for a vaporizer, it's easy to feel overwhelmed by options. So from one Vaper to another, if you long for a device that goes above and beyond to please the consumer, then look no further than the Solo II. 
The new and improved Solo II
Before the Solo II came Arizer's Solo. To say that it was a device to fall in love with would be an understatement. Now, Arizer has taken everything that there was to love about the Solo and has kicked it up several notches. Just try finding one bad review. I dare you.
Anyway, let's dive right into what you can expect from this extraordinary instrument. For starters, the Solo II offers hits that are so pure and so tasty that it's hard to put it down. Not to mention, it produces some insane clouds. That's all thanks to the device's all-glass air path. You see, the glass Aroma Tube is detachable. That means you can take it off, load it up with your most excellent herb, reattach it, and never have to worry about it ever touching anything else.
If you're a productive cannabis enthusiast that's constantly on-the-go, then it's worth pointing out that you can tote around some extra Aroma Tubes that are pre-filled, so that when it comes time to swap one out, they're all ready to go. But that's not the only thing that makes this vaporizer an attractive option for the user that stays on their toes. The device is also compact and portable. Not to mention, lightweight. You can surely slide it in and out of your pocket if you don't mind sporting a bit of a bulge. Or, you could always clip it to your waist using the belt-clip carry case, which is included.
Quick and simple, long-lasting, and precise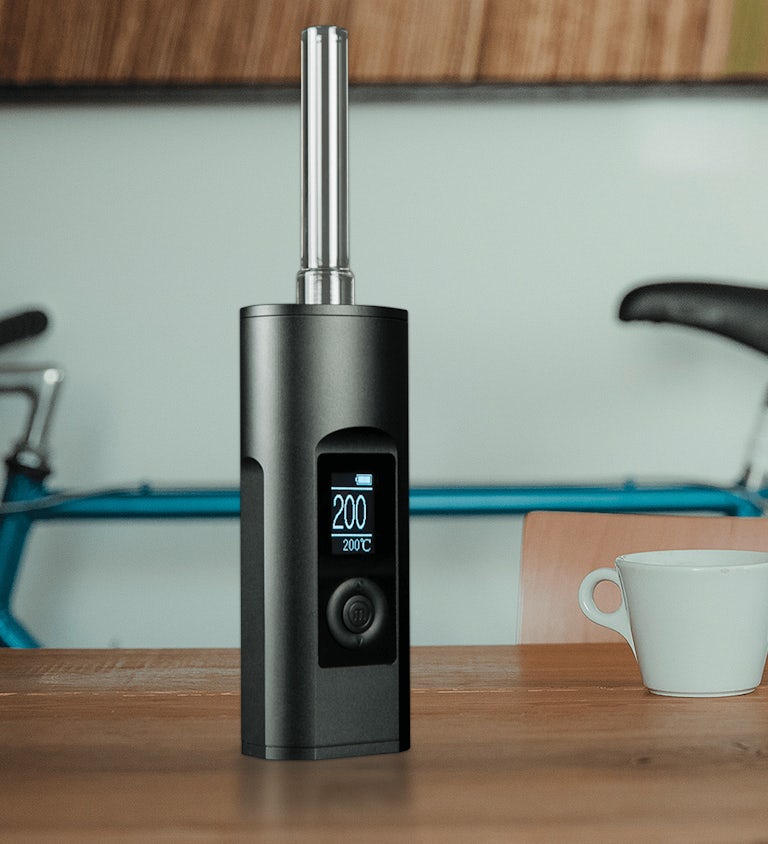 As far as operating the Solo II goes, it's honestly a no-brainer. There are only three buttons that you will ever use: the menu button, and the up and down arrows. To power on the Solo II, just hold down the menu and up buttons at the same time. In roughly 6 seconds, the nifty full LCD screen will light up and begin counting down from 6 to 0. Once it reaches 0, the device will beep, and will then greet you with "Hi" and a sweet smiling face.
Speaking of the vaporizer's full LCD screen, this feature displays not only the temperature setting but also the current temperature. To adjust the temperature, tapping on the up and down buttons is all it takes. And you can be precise as you want, thanks to the two temperature adjustment settings. In addition to setting the temperature in 10-degree increments, you can also choose to adjust it in 1-degree increments.
The Solo II's screen also displays the exact amount of battery life you have to spare. However, it's unlikely that you'll ever need to glance at that at all, considering that the device is designed for all-day vaping. In fact, you get up to 20 uses per charge. That's a steal.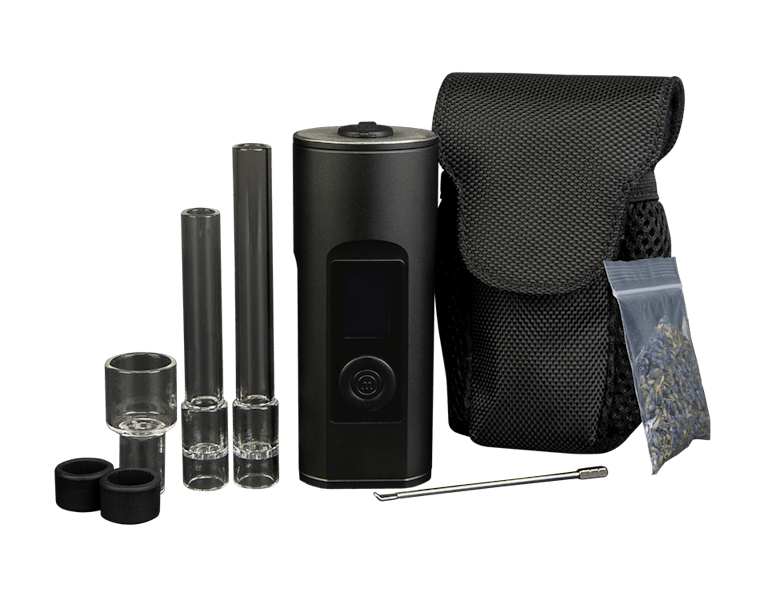 Final thoughts
All in all, it's safe to say, without hesitation, that the Solo II is a phenomenal instrument. Not only does it power on at the speed of light, it's also easy to use. You can be as precise with the temperature as you like, and you can puff on it for hours and hours, getting pure, tasty hits every single time, at home or on-the-go. It's no wonder why folks are so obsessed.
Check out everything that's included with the Solo II,
1 x Solo II Multi-Purpose Micro-Heater

1 x Solo II Charger / Power Adapter

1 x Solo II Glass Aroma Tube (90mm)

1 x Solo II Glass Aroma Tube (110mm)

1 x Solo II Glass Aroma Dish

1 x Solo II Belt-Clip Carry Case

2 x Solo II Silicone Stem Caps

4 x Solo II Stainless Steel Filter Screens

1 x Stainless Steel Stirring Tool

1 x Sample Aromatic Botanicals

1 x Owner's Manual
For $249.99, it's more than reasonable. Even without all the extras, the vape alone is worth every penny. To get your hands on one today, and perhaps another for someone in need of a top-notch vape, head on over to this website. Happy vaping!