By now, you probably know all of the perks of choosing a vape as your weed weapon. For the devoted cannabis enthusiast, vaporizers are amazing as they offer numerous temperature settings and a completely customized experience. For the average toker, on the other hand, the simpler the better. To those that want a simple way to enjoy their favorite flowers and waxes without ripping a rig or rolling up, a sleek and petite weed pen is both handy and smokeless.
The Best Weed Pens
What separates a weed pen from a weed vape is that a pen comes with fewer features and learning curves, and delivers on command. Some pens are even pre-filled and disposable, so all you have to do is press your finger down on a button and puff away. Also, they are quite literally the size of a pen, only a little wider, making them perfectly pocket portable and easy to utilize anywhere, anytime. Blue Dream, brunch, and mimosas on the patio anyone?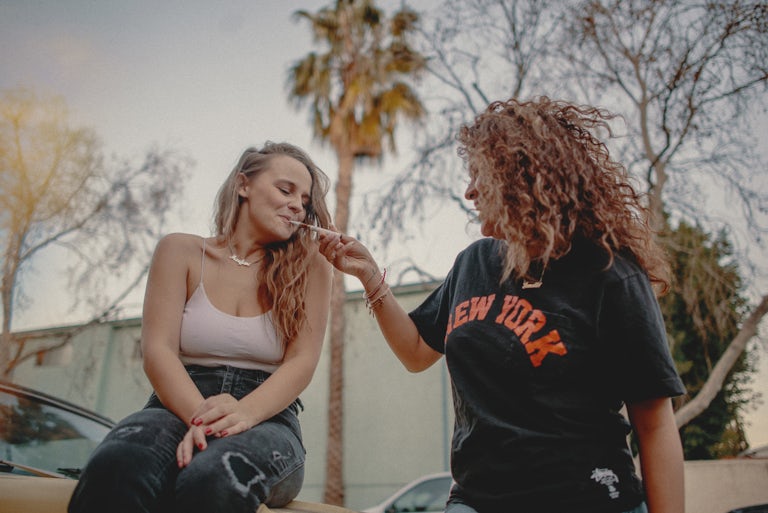 Like bigger and bulkier vaporizers, weed pens are clean, smooth, and fun to use solo or with the gang. They're so convenient and comfortable that they're almost addicting. You could puff on a pen all day because they're always free and on time, no waiting around for them to heat up, or having to follow a bunch of steps to get them set up. Whether it's for high-speed relief or sneaking in your dose of weed at a crowded place like a concert, we say that a pen is the perfect paraphernalia for medicating modestly and in a hurry. Here is a compilation of weed pens that we adore and endorse:
Weed Wax Pens: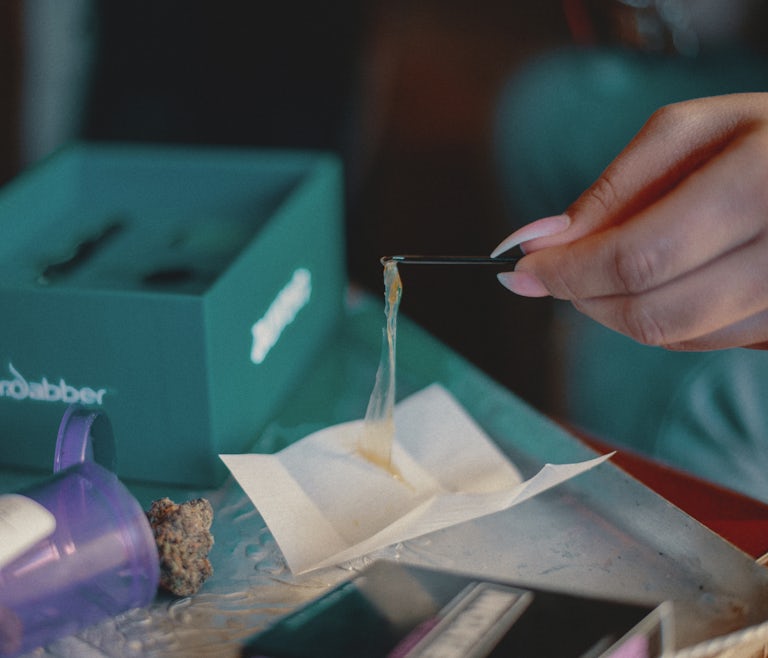 Kandypens Gravity
Vaping your cannabis concentrates on the go is no problem with the Gravity pen by Kandypens. As a weed pen should be, the Gravity is easy to use anywhere and features single button control and just four heat settings ( 300°F, 350°F, 390°F, 430°F). Equipped with a quartz crystal chamber w/ dual quartz rods, titanium coils, and a coilless chamber w/ ceramic dish, this slim and compact vape is top-notch and delivers outstanding flavor and beautiful clouds. The Gravity also employs an elevated air flow system to prevent clogs and leaks, along with 10-second auto-shutoff for safety. Its stylish black finish and handy hardshell carrying case just makes it that much more badass.
Dr. Dabber Aurora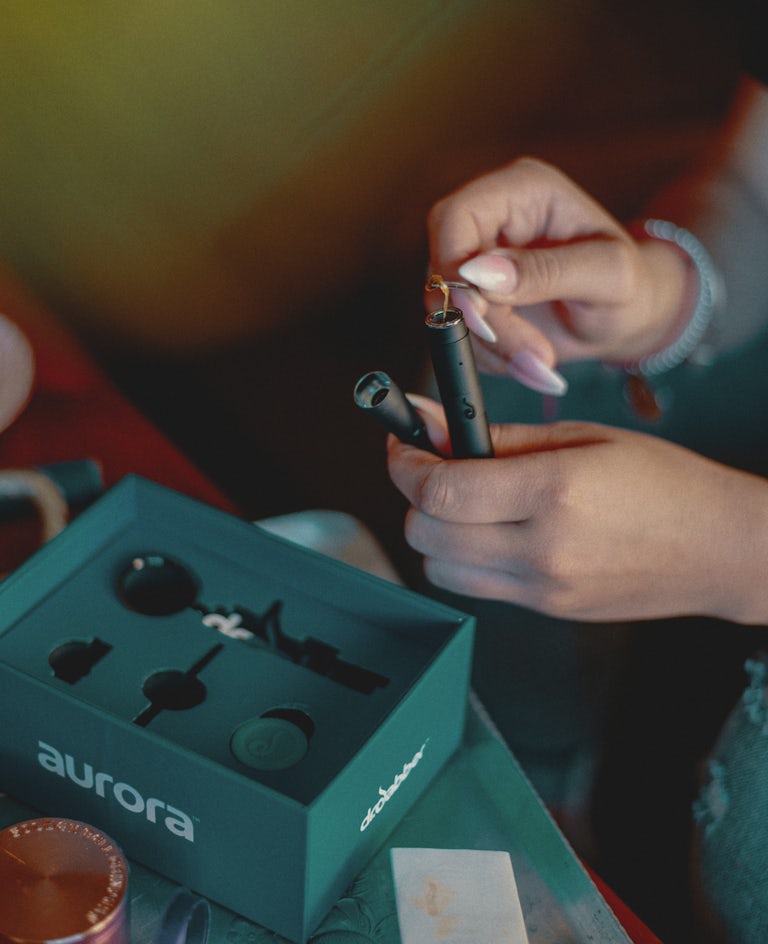 The Aurora by Dr. Dabber is another one of our favorite weed pens for dank essential oils. It never overheats and keeps your concentrates tasting dreamy as it utilizes low-heat technology, a feature that Dr. Dabber is famous for, and is carefully calibrated with three heat settings, each of which are designed to enhance flavor. There is no roasted plastic aftertaste whatsoever, and even better, no foul aroma. The Aurora also features magnetic connections, making it easy to take apart, clean, and put back together in the rare case that it gets dirty. And if you're looking for something low-key to puff on, then you'll love its sleek satin finish and how smoothly it slides in and out of your pocket.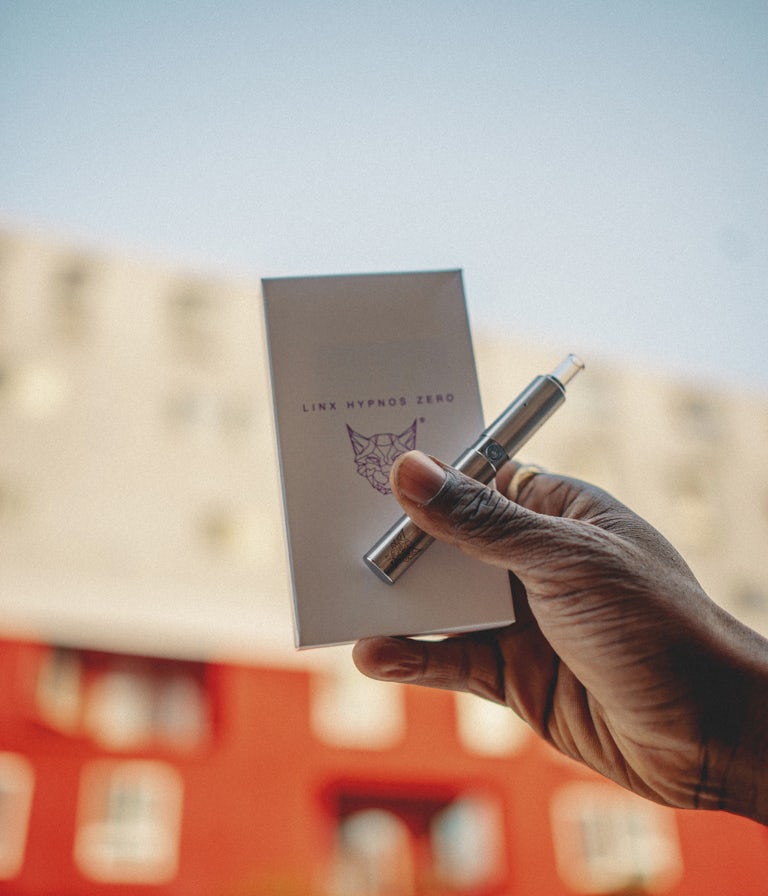 The title for most affordable extract pen for delivering the purest flavor belongs to the Hypnos Zero any day. The Hypnos Zero is just under 80 bucks and boasts the cleanest body around, consisting of powerful ceramic plates, and a ceramic chamber, plus a glass mouthpiece. With such a design, this weed pen can effectively vaporize without wasting a dab. It's not high-maintenance either, quite the opposite actually. The non-exposed coil makes cleaning as simple as reloading, while its small shiny physique enables you to chase clouds on the fly like it's nothing.
G Pens For Weed: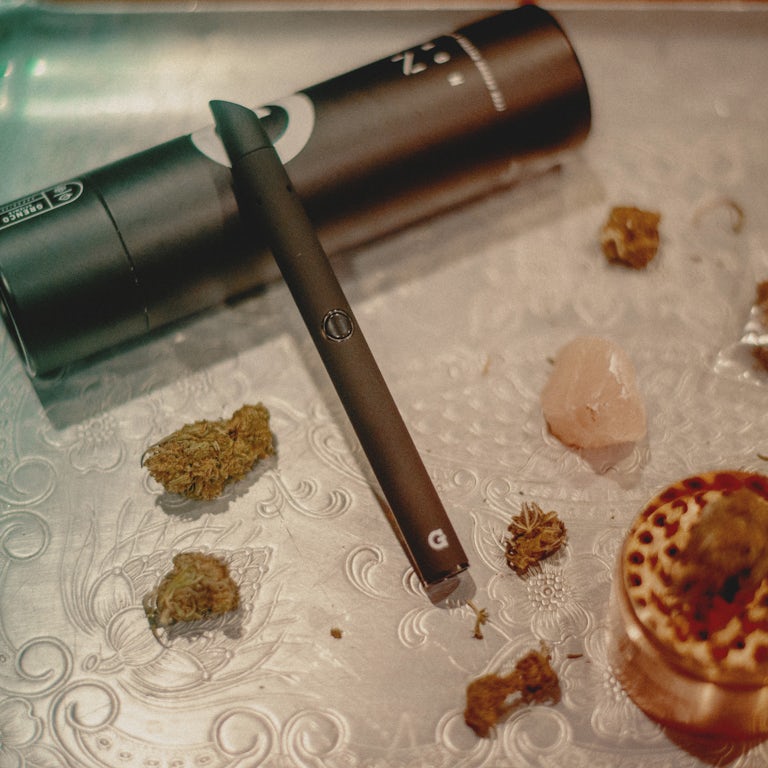 Of course, we had to shout out G Pen, a first-class vaporizer brand that's collaborated with fellow weed-loving artists like Snoop Dogg and even weed companies like Cookies, the brainchild of recording artist and entrepreneur Berner.  The Nova is the latest and greatest from their vape line. Not only is it versatile, allowing you to hit flower and concentrates, but also an excellent companion for all adventures. And it's only 35 bucks.
The Nova, just as it appears, is straightforward and designed for effortless vaping. It comes with three settings and as a bonus, extended draw mode for savoring the clouds a little longer. Nova is fun-size too, her chamber is one of the smallest around. For heavy hitters, she might not be enough, but for casual tokers that only need a small amount to get them by, she's the best.
Dry Herb Pen: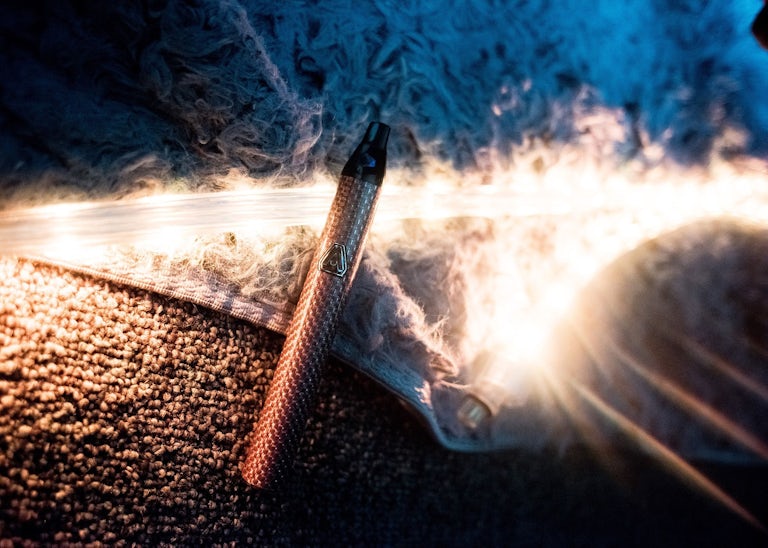 The Atmos Jump may be small, but it's the perfect flower vape for just one person. Its chamber holds enough bud to keep a consistent canna consumer more than happy throughout their day, and even more for those that only dabble here and there. The Jump is probably the most straightforward and most convenient dry herb vape ever. It comes in two parts, which you can effortlessly unscrew to fill the bowl with your favorite strain, and one button fires it up. To take your hit, you merely pull the trigger. But don't be misled, because the Jump is powerful and will impress even a veteran with its smooth, rich vapor production.
Here's our full review of the Atmos Jump if you want more info on this sleek device.
Disposable Weed Pens: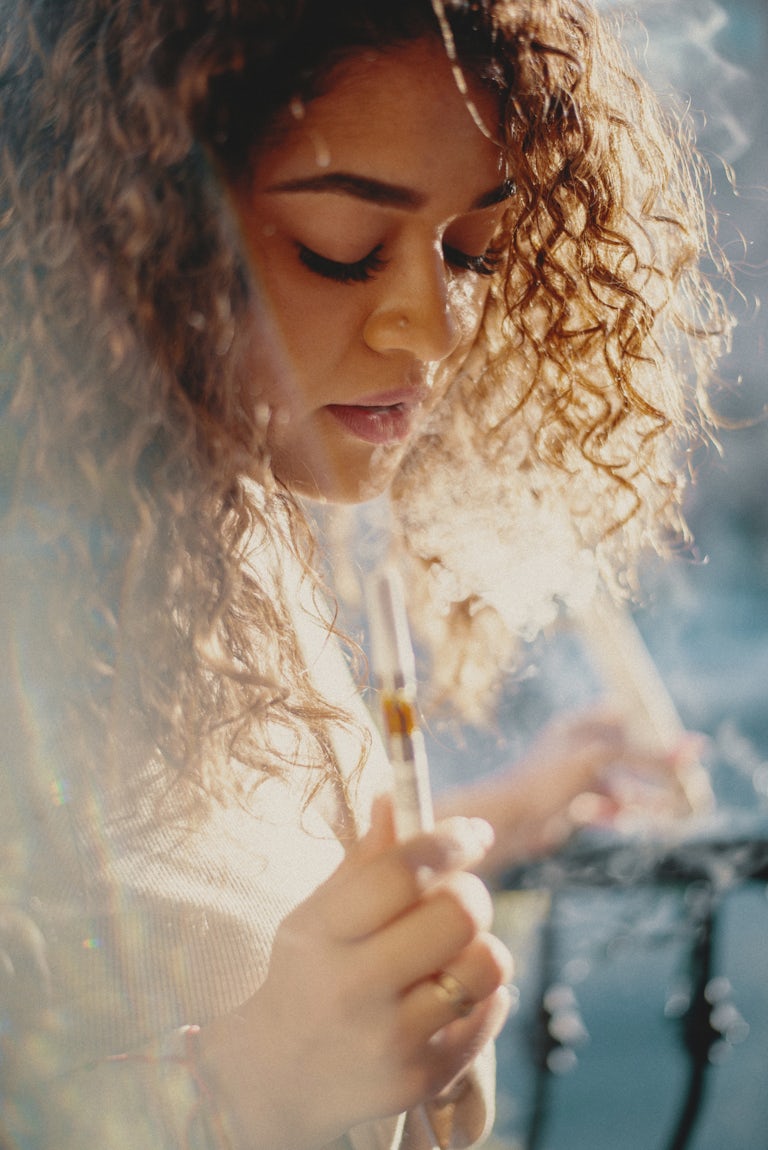 For vape pens that sparkle and shine like fine china, Beboe's Downtime and Inspired are it. Inspired, in particular, contains a light, uplifting sativa blend that pairs nicely with dinner parties or other special occasions. Downtime, however, is a cozier pen for quiet evenings at home, or when there's lots of work to be done. Its gentle indica blend will unravel even the tensest body and help you relax and also fall asleep if you hit it enough times. Each precious pen delivers 400 mg of cannabis oil and comes in mini-size as well. When you're all done, you can recycle them at your local Beboe dispensary, or send them in.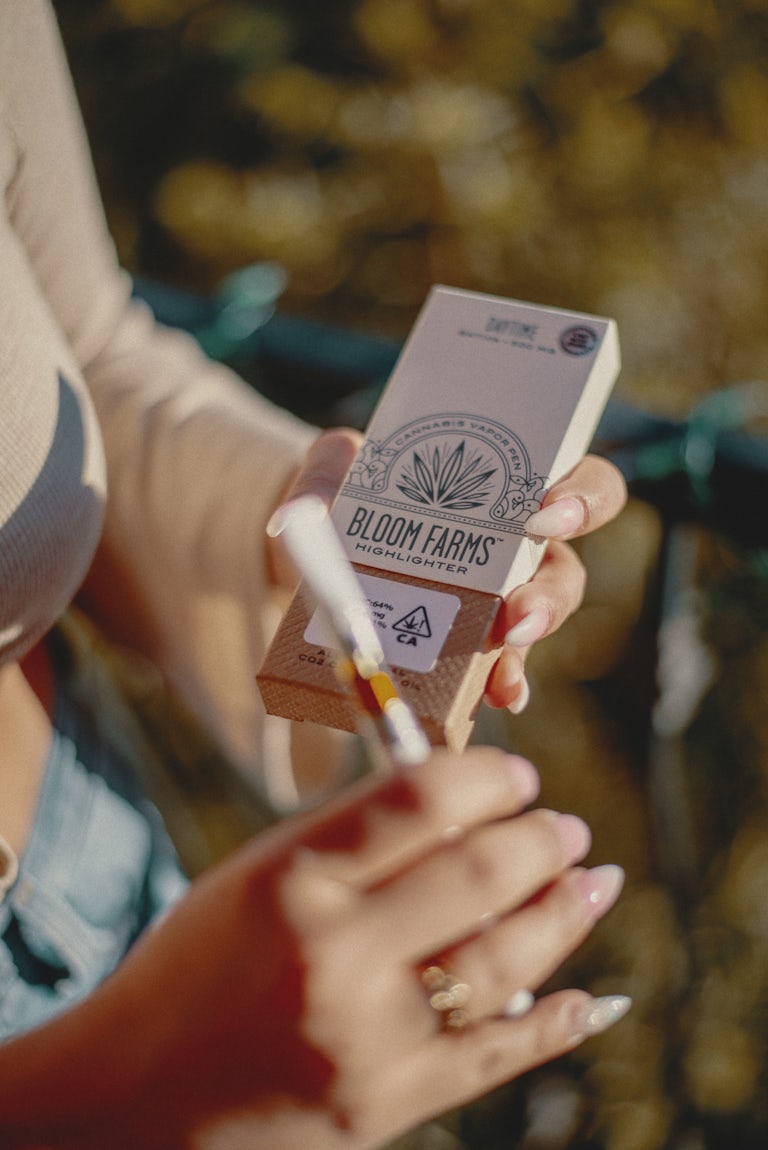 The Highlighter Plus from Bloom Farms hits as pretty as it looks. That's props to the BPA-free cartridge, filled with 500 mg of refined and highly potent premium cannabis distillate, created with flavor and purity in mind. There's also its luxurious and comfy-to-hold frame to thank, comprised of stainless steel and topped with a custom polycarbonate mouthpiece and precision-etched enclosure. With these features combined, consumers can relish clean and consistent vapor with ease.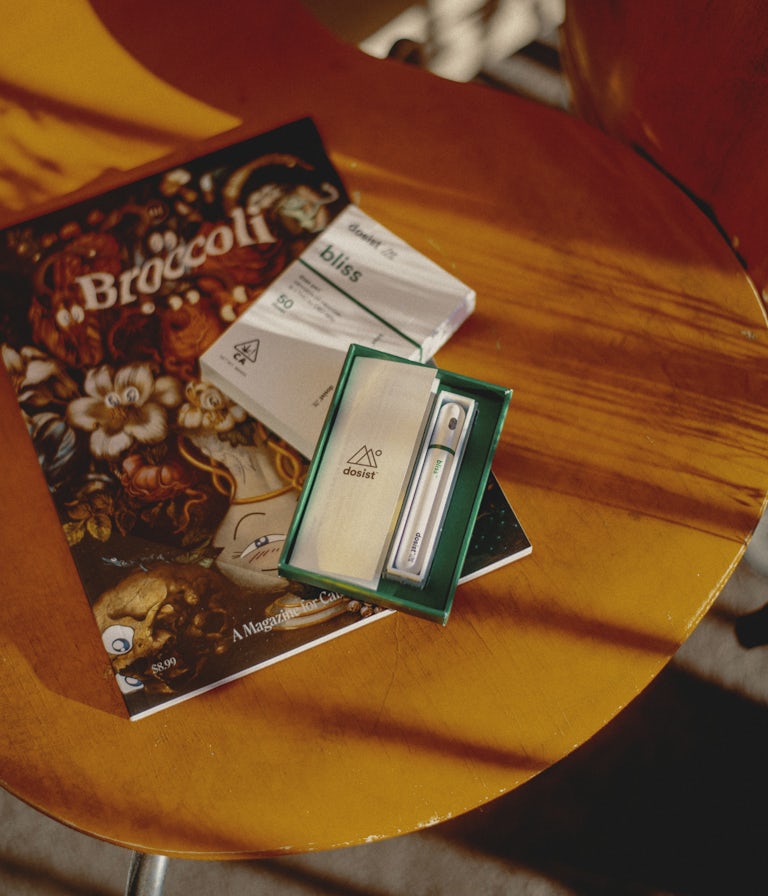 Dosist carries an awesome line of pens that do a little of everything, but we had to point out Bliss, the pen that delivers a precise amount of feel good. The Bliss formula is rich in CBD, which helps counteract the anxiety-triggering effects of THC. As for the pen, there are no fancy features or settings. It comes with everything you need to feel fabulous already, and that's optimized temperature control, airflow control, and time control. With each pen, you get to choose between 50 and 200 doses, which equals 2.25 mg a hit. When it's time for a new one, you can return your used pen to Dosist to be recycled and get $5 off your next pen.
Serra Quill
If you love your weed in low doses, Quill is a charming little pen that will treat you like gold. Filled to the brim with pure CO2 extract, Quill is all-natural and organic, and each puff it passes contains an ultra-light 2 mg dose of THC, the perfect amount of upliftment. That leaves room to take it over the top too with this fashionista of a vape. Let it depend on the day.
Just in time for Spring, Lola Lola, the same company that makes those phenomenal pre-rolls, is launching a gorgeous disposable vape pen, Joie de Vape. Joie de Vape is a puff-and-go type of device filled with Gold N Bright pure cannabis oil. Both chic and sleek, this pen will surely steal the spotlight at any social gathering but is also just as easy to stow away when necessary. Plus, it would make a pretty gift for folks who have only to begin their cannabis journey.