Caffeine is a stimulant that many people rely on to make it through the day. Likewise, cannabis works the same. Starbucks, however, would rather you not confuse the two, especially when it comes to their products. As a result of the artist James Landgraf creating a Starbucks-resembling cup bong,  must repay over $500,000. 
James Landgraf and the Dabuccino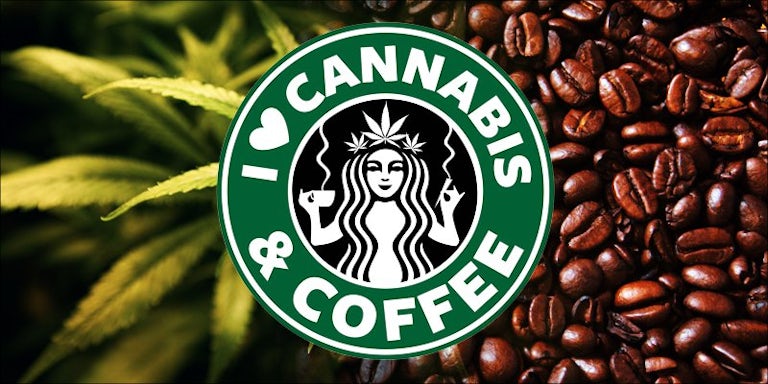 Artist James Landgraf designed a water pipe that looks identical to Starbucks's Frappuccino cups. Now, according to Law360, a New York U.S. District judge is ordering him to repay not only $300,000-$410,800 for copyright infringement but also $99,000 for trademark infringement and $11,580 for attorneys fees.
Starbucks argues that Landgraf and Hitman Glass, a glass water pipe company responsible for selling the bong,
Willfully intended to create an association with the Starbucks Marks and to capitalize upon the success and popularity of the Starbucks Marks to sell [their] products.
The products in question include a line of water pipes that resemble the company's Frappuccino cups. However, the company calls the bong "Dabuccino," whose glass vessels display a logo that is virtually identical to that of the coffee company's. Moreover, the mouthpiece is a green straw, which is the same color as the straws at Starbucks.
Evidently, the bongs are quite pricey. In fact, the line sold from $200 to a mountainous $8,000.
Bad reputation and damaged goodwill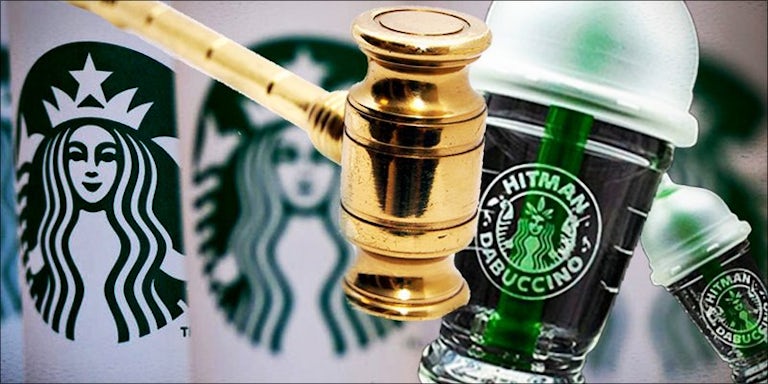 According to Starbucks, the resulting sale of the line of water pipes is a trademark dilution that,
Has caused and will continue to cause irreparable injury and damage to Starbucks Corp.'s business, reputation, and goodwill.
Earlier in the present month, Landgraf did not appear in court to defend himself, nor did he have a lawyer to represent him. Therefore, since both were no-shows, District Judge Otis D. Wright gave Starbucks a default judgment.
The company initially filed the lawsuit back in June. It's unclear as to whether or not Landgraf defending himself would have made a difference or not. According to Wright's ruling,
It is clear from public statements… that they intended to create an association with the famous mark… For example, the Dabuccino Series One bong is advertised as 'taking inspiration from one of America's favorite frozen coffee drinks' and 'easily relatable.'
Although Landgraf isn't the only artist that's made Starbucks-resembling pieces, the ruling only applies to him. Aside from "Dabuccino," there are also smoking devices out there that resemble other businesses.
CNYWSHOP, for example, has a line of Mcdonald's, Jack In The Box, In-N-Out Burger, and even Burger King water pipes. But are these companies rushing to sue? Nope.
Despite many businesses embracing legalization as it comes, it's apparent that Starbucks isn't giving a thumbs up anytime soon. Currently, the bongs are no longer on the Hitman Glass site.