Big things are happening in New Jersey. In fact, cannabis oils are now available for purchase, marking it as a first for the state. Though patients typically use the plant the traditional way, they say cannabis lotions and oils are surprisingly effective. Until now, patients didn't have access to manufactured cannabis products. However, now registered medical marijuana patients are learning the many benefits of cannabis oil by trying it for themselves.
Vaporizing: surprisingly effective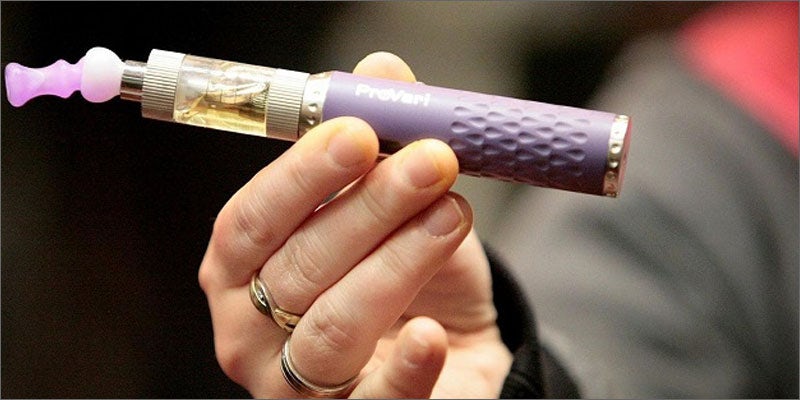 In front of the Compassionate Sciences dispensary in South Jersey, patients held onto bags containing cannabis oil that they purchased for the first time Friday morning. Although the dispensary staff suggested applying on the skin, patients still wanted to know the best way to use their new oil.
Friday marked the first time that a manufactured cannabis product was available for purchase at Bellmawr dispensary. In fact, it took six years after starting the program to begin allowing medical marijuana patients to buy the oil.
However, it's always better late than never, and now it's here, and there are even jars of cannabis cocoa butter lotion for sale. But some patients weren't sure what to think.
Sonia Armstrong is a Somerdale resident with lung cancer and uses cannabis to help build an appetite. Likewise, to help calm her anxiety. In her case, topicals are not an effective method, which made things a bit confusing in regards to how it could help her. Not to mention, people typically use cannabis oil in other ways.
Vaporizing is a popular way to use the oil. And that's exactly how the other four patients in the group plan to use their new liquid cannabis.
Despite the given advice from the Compassionate Sciences dispensary, patient and marijuana activist, Jay Lassiter from Cherry Hill, attempted vaporizing as a way to consume his oil.
As a matter of fact, it only took one tiny hit for Lassiter to discover that vaporizing is surprisingly effective. In like manner, Lassiter uses cannabis to help treat the symptoms of HIV.
A cleaner method that lasts longer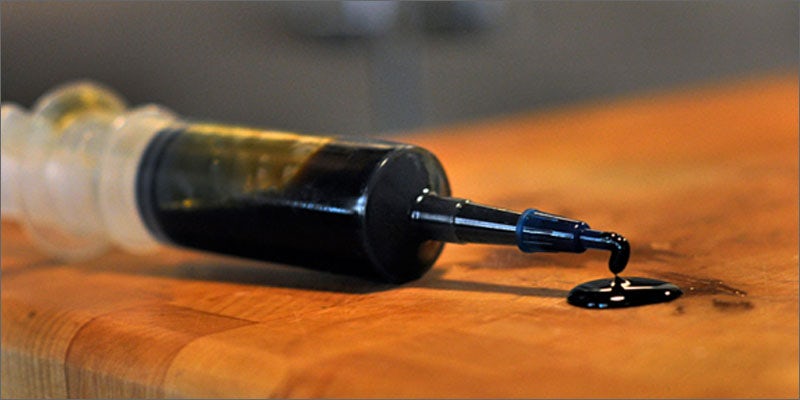 Although there are five operating dispensaries in New Jersey, Compassionate Sciences is the only one that's been approved to sell the cannabis oil. Not only does the oil contain 50% THC, but it also contains 5% CBD.
For 300 milligrams, which is equal to an eighth of raw cannabis, it costs $75. Though it varies state by state, you can typically get an eighth of fresh buds for $60. However, cannabis in natural form is less concentrated.
Retired nurse Harriet Berkey, from Marlton, is yet another patient that plans to vaporize the oil. Her reason for this method, in particular, are to help control the tremors she experiences from multiple sclerosis. Though she has vaporized cannabis buds before, she's eager to try the oil because it's a cleaner a longer lasting method.
And then there's Peter Rosenfeld from Collingswood, who suffers from severe cervical spinal degradation. He, in fact, makes his own oil from cannabis buds. Equally important, he says the oil is effective for up to six hours.
Being that inhaling raw cannabis only lasts roughly three hours, that's quite the improvement. Rosenfeld has also used the oil as a topical and says that it works well for his cramping and straining.
The dispensary wouldn't comment on the products. However, they did say the products are pharmaceutical grade and are manufactured using a highly sophisticated cannabinoid extraction method.
A step forward that took too long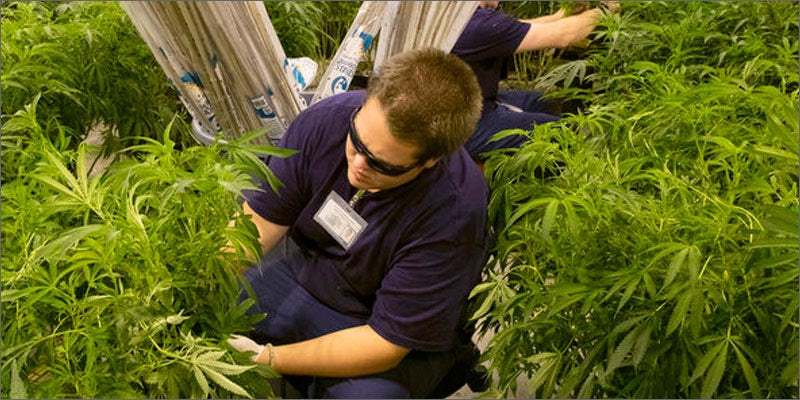 On Friday, dispensary manager Gretchen McCarthy expressed her excitement about the new cannabis oil.
This is an exciting day for the patients of New Jersey. We look forward to educating the patients throughout the state to ensure they are learning about these new products and how they can help in alleviating their symptoms.
The staff at the dispensary claimed that a line of people were eagerly waiting for the doors to open, and about 50 patients and went within the first couple of hours. However, Tina DeSilveo, mother of sixteen-year-old Jenna, says that it took way too long for the accessibility to become available.
DeSilveo has been making her own cannabis oil from raw buds for her daughter, who suffers from seizures.
It's a huge step forward, but it's where we should have been two years ago.
Despite DeSilveo having access to smokeable cannabis at the dispensary, she still had to mix it with yogurt so that her daughter could consume it. In fact, up to a dozen Jersey parents report having to do the exact same thing.
DeSilveo plans to use the oils as a soothing rub for Jenna. Likewise, she plans to mix it in her food. Not only can you use the oil topically and orally, but it also has helped reduce Jenna's seizures.
According to the 2010 New Jersey medical marijuana law, topicals can be sold to both children and adults. Although DeSilveo and other parents managed to win Gov. Christie over by having the door opened to edibles in 2013, the law still restricts edibles to children.
Last week, a spokesperson for the health department says the dispensary allows oils and topicals, but not edibles. However, Rosenfeld believes the oil is still consumable.
Do you use topicals? What's your favorite way to consume cannabis? Share with us on Facebook, Twitter, or in the comments below. We would love to hear from you.