You ever light a joint and get in the mood for a game? Games and weed are practically made for one another. Consuming a little ganja can help you concentrate, and it's stress relieving, so when the pressure is on you keep calm and don't lose focus. Besides, nothing beats busting out a board game or a deck of cards, rolling up a ton of green, and sitting down with your best buds to play. It's the perfect time to shoot the shit, catch a buzz, and be nerdy for hours. The next time you fancy a smoke sesh and a game, peruse these weed games to find the perfect one—and a guaranteed good time.
Best Mobile Weed Games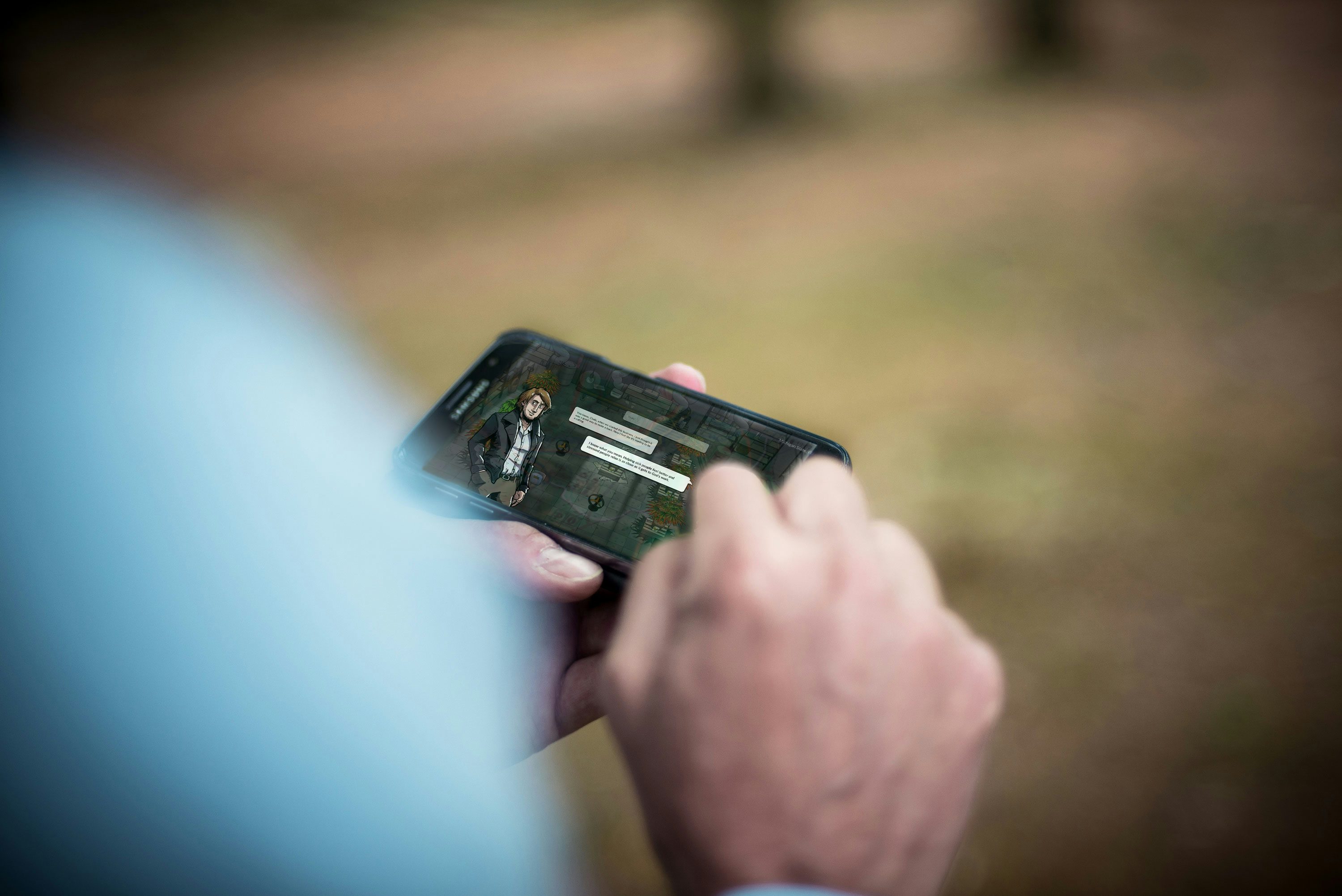 Thanks to cell phones and tablets, you can get your weed game fix on the go. All you have to do is download an app, and you're all set to play them anywhere. You can lay in bed and play if you want to or play during your break at work. Best of all, they're free. Here are the best mobile weed games to download and play today:
Blow the KK and grow it too with Wiz Khalifa's Weed Farm, a mobile game that lets you be the weed boss, just like Wiz. You can raise and harvest not only different strains, but also glass, wax, and more. The higher the level, the more you can expand your weed empire, and the more rare mystery strains and accessories you'll unlock. You can also grow with your Facebook friends and send them gifts to lend them a hand with their weed biz.
Build a hemp empire bud by bud right from your phone with Hempire. Hempire lets you grow various types of strains and produce edibles and concentrates. You get to compete with real people and can even form partnerships. Moreover, you can make deliveries and give away your products to the needy. But that's not all. You can decorate your shop too and enter your goods into competitions to win cups. And of course, make lots of money at the same time.
Pot Farm is another mobile weed game that lets you do it all. On your 420 farm, you can grow plants, harvest your buds, and create products and dank edibles. Not to mention, you can decorate your farm, rent custom cars, and sell and trade with your neighbors. Like the other weed game apps, Pot Farm connects to FB so that you and your friends can play together.
Hemp Inc
Hemp Inc is yet another weed growing game, except this one features a warehouse for storing all your weed things and managing your inventory. It also allows you to hire and train your staff, use a modular plant system to create many types of plants, and interact with celeb weed smokers like Snoop Dogg and Tommy Chong. Not the REAL Snoop Dogg and Tommy Chong of course, but it's still cool to see their familiar faces.
First came Weed Firm: RePlanted. Now, there's Weed Firm 2: Back to College. Weed Firm 2 features a diversity of clientele from Jane the exotic dancer to Rasta Bob, who you sell your weed to. You're free to expand your business by growing magic mushrooms, too, which is the next best recreational "drug." If you do, then don't be surprised when the aliens show up. They love shrooms. Also, be sure to keep an eye out for gang members and the feds who are always eager to bust your pot shop.
Best Weed Board Games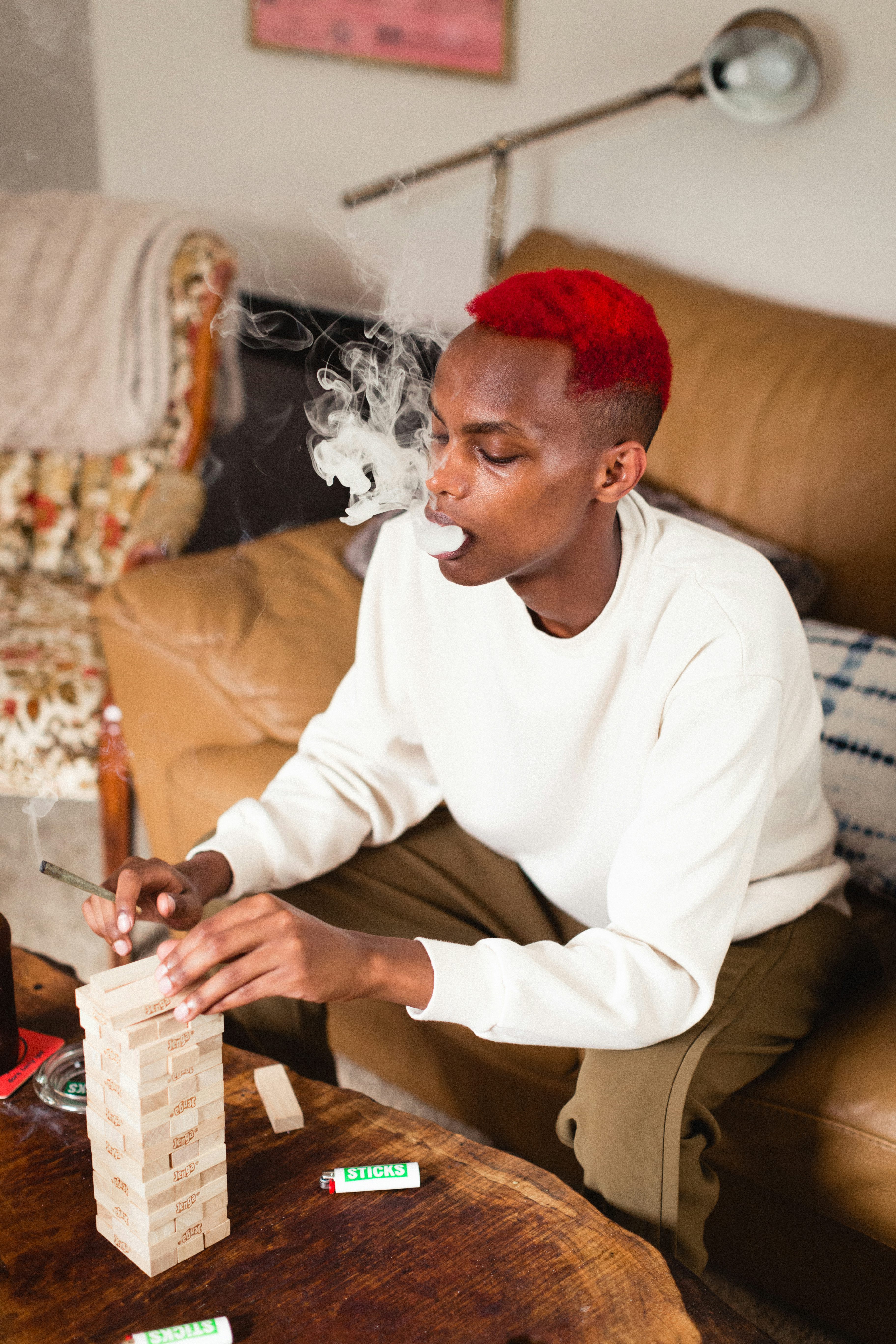 In a world full of PS4 games and trippy VR experiences, board games are still near and dear to many gamers. Some people might think of them as just a thing for kids, but a good board game can still give you that simple sense of joy. Now that you're an adult, you get to play more fun, adult games, and you can get high while you play. Want to combine your enthusiasm for board games and herb? Here are the best weed board games:
If you think you have what it takes to start a successful cannabis business on a limited budget, then WEED the Game is for you. This 2 to 6 player weed board game starts you off at $1,000, with seven resources like seeds, soil, plants, etc. It's your job to grow and harvest as much marijuana as you can while you start stacking cash. But beware: the wrong move could put you in jail so play your cards right and spend wisely.
ICUP Stoner City (2 to 5 players) is another weed board game that lets you polish your business skills in the green scene. With this one, though, you get a bit more money to start, $1,650 to be exact. The objective is to grow, sell, buy, and trade, all while attempting to keep up with the growing demand for your product. Some potential obstacles along the way include getting kicked out of your parent's basement, getting busted by the popo, and even rehab—stay woke and put your game face on for the competition.
Dab Out Board Game
Looking for a board game that will have you ripped? Dab Out will get you there after just a few rounds. Dab Out is an easy game that requires 2 to 6 players. You start by rolling the dice and moving the appropriate spaces on the board. What you do next all depends on where you land. If you fall on a "take a dab" spot, then you or another player have to do just that. Other places on the board will call for a hit off your vape or bowl, or even a bite of an edible. There are also "Dab Out Card" squares where you have to draw a card and do what it says, which can be as light as taking a single dab or as extreme as hitting the rig five times. So yeah, be prepared to get baked, and fast, when playing Dab Out.
Are you the ultimate pot farmer? If you think so, then whip out Pot Farm and show 2 to 4 of your buddies how to cultivate the greenest green. Pot Farm lets you grow big buds and enhance them more and more as you play using a variety of contraptions, like hydroponics, and many others. Of course, tending to a pot farm isn't all fun and games. You have Ranger Dick to worry about. He will snatch your plants up in a heartbeat. Protect your plants and preserve their value the best that you can so that you can declare yourself as the master grower.
Puff, puff, pass the grass. That's the idea of Pass the Grass, a 2 to 6 player board game that's great for catching a buzz with your pals. To begin, everyone places a dollar in the jackpot. Then, they take turns rolling dice and drawing cards. Whatever the card says is what you do. You might have to take a puff off a joint, devour some chips, or be forced to tell an embarrassing story. You can pass on anything, but if you do, then you're out of the game. No need to wimp out. Just hit the weed, satisfy your munchies, and keep it moving to collect that jackpot and win the game. If you're still sober or hungry in the end, then feel free to start over.
Best Weed Video Games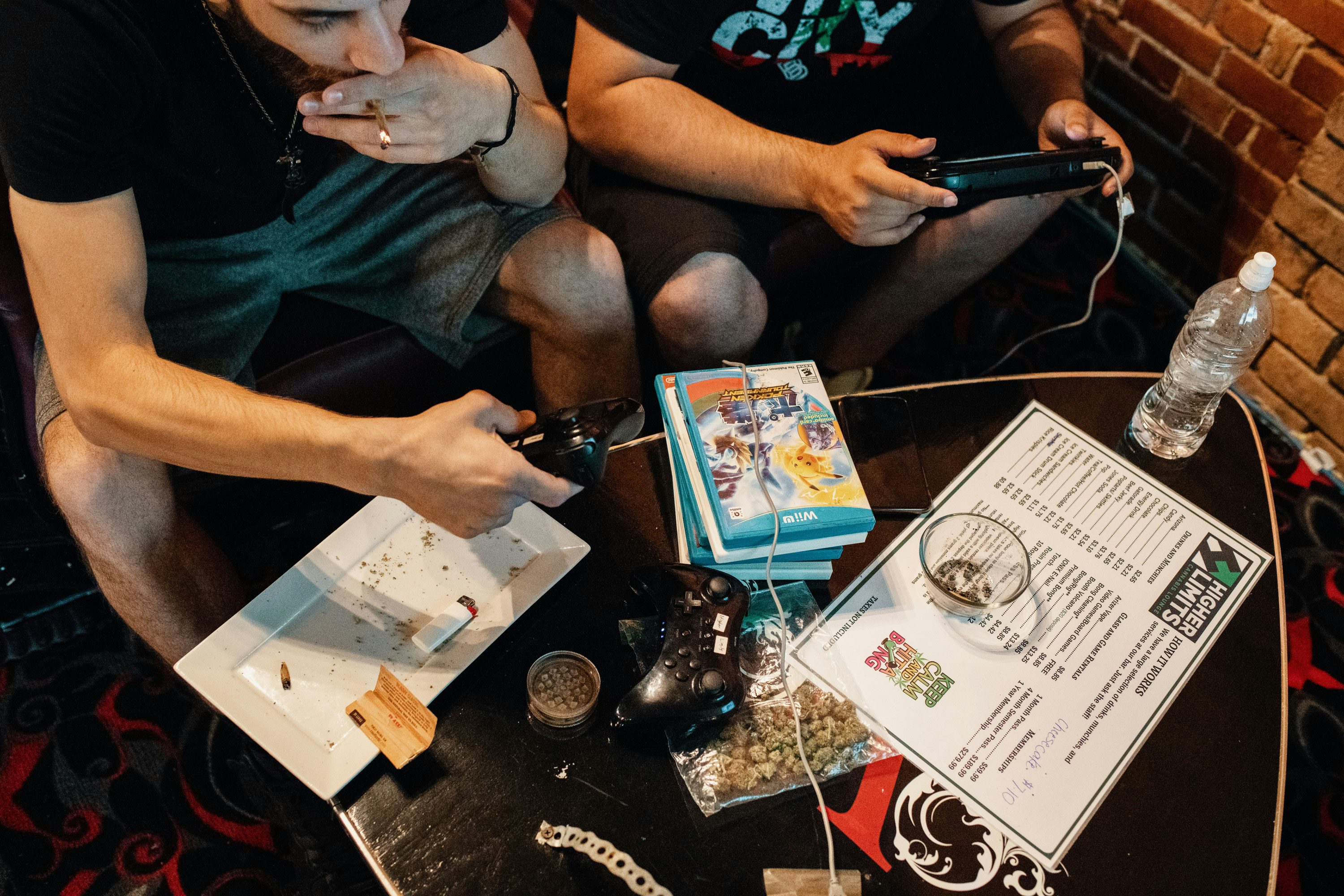 If you don't have time to fool around with a board game and all its card and little pieces, then plop down in front of your desktop or laptop and entertain yourself with a weed computer game. You can pause and play at your convenience that way, and take as many smoke breaks as you want, or step away for a snack. Here are the best weed computer games:
420 Blaze It is a shoot 'em up style game for weed heads who want to defeat the Illuminati. It's trippy as hell with lots of cool graphics popping up and freaking you out when you least expect it. For health, you consume Doritos and Mountain Dew. Lots of explosions, machine guns and dubstep in here. PewDiePie also reviewed it, so it must be great.
Ever dreamed of running your own weed garden, shop or bakery?  Now you can do it virtually with the simulation games Weed Garden, Weed Shop, and Weed Bakery. Build your weed garden, grow your plants and sell a slew of different strains to cool virtual customers.
The game claims no plant looks the same with its 3D farming simulation. Not to mention, you can get blazed virtually and interact with your environment. Plus it's online so you can make friends with other weed gamers all over the world.
The people from Green House Seed Co. and the TV show Strain Hunters sponsored this game along with Bonsai Game Studio. Run Criki is about a stoner cricket who leaves his home in the Netherlands to go to Uruguay where weed is legal. Criki hops around like Mario encountering brownies, weed, and hashish, among other things as obstacles. It's a colorful cartoon-ey game sure to entertain.
Here you can play a bunch of "flash" style weed games. In Stoned Mario, you have to bail out the Princess who's been arrested. In Crop Defender, you have to water your crop, defend it from deer and also destroy fungus all in the nick of time to make sure you make a profit. Be sure to try Stoned Pacman where you wukka wukka weed leaves instead of pellets and chomp on a bong for powering up.
Best Video Games to Play While High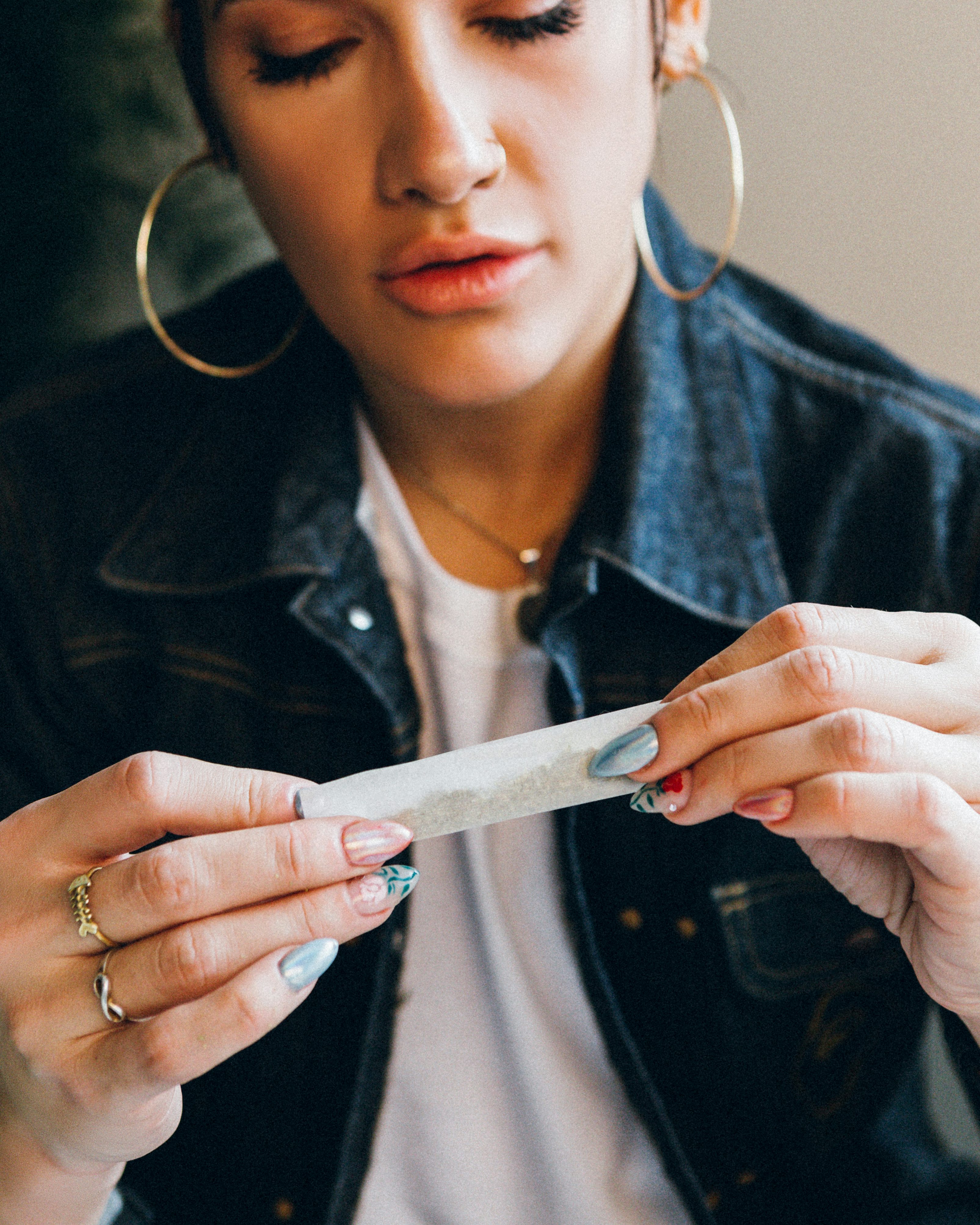 You don't have to play a weed-themed game, you know. There aren't many games that are a drag to play when you have the herb in your system, so practically any game will do. If you happen to have an Xbox, PlayStation, or a similar gaming console, browse through your game selection and see if you have one of these games that are best played while high:
Ah, good ol' Grand Theft Auto V, where you can hit a bong, steal cars, and wreak havoc all over San Andreas' and the city of Los Santos. If you don't feel like getting into a shoot off or completing your other missions like you're supposed to, then you can decorate your crib, modify your whip, or do anything you want while you're blazed. The possibilities for free play are endless with Grand Theft Auto V.
Whether you're a "Potterhead" or a Marvel Maven, Lego video games are the best. There are so many Lego games, all of which are as fun. You have Harry Potter, Lord of the Rings, Marvel Superheroes, and much more. You can play with a friend or by yourself, and they aren't all that challenging, though they have their moments. They're more amusing than anything, especially when you're baked.
You know what they say, weed makes you more musically-inclined. Okay, maybe not for everyone, but who cares. Guitar Hero is a blast when you're blazed either way. Trying to keep up with the notes as they slide down the screen isn't the easiest even when you're on beginner mode, but it's fun to jam along and pretend you're a rockstar. Plus, you get to customize your character. You can make yourself look like a total goof on stage or a total badass. It's up to you.
Mario Kart is life. Period. If you still have the Nintendo 64 version, then you're the luckiest. There's something so satisfying about busting someone in the tail with a Koopa Shell, especially Peach. Even if you suck at the game, getting lit and riding around the crazy, colorful tracks is enjoyable enough. That is until you land on a banana peel or someone decides to seek revenge and shoot you with a shell. Keep that bowl handy for when you need a dose of chill.
Minecraft is the best video game to play when you're high and feeling creative. You can design an entire world however you like. It's super easy to get lost in Minecraft for hours because you can do so much. Just watch out for the zombies, spiders, and especially the creepers that are famous for blowing up your property when you least expect it. Once you hear the "ssshhh" sound, then you know it's on.
Remember playing Crash Bandicoot back in the day? If you thought it was fun then, try playing it now. High. With Crash Bandicoot N. Sane Trilogy, you can jump around, defeat enemies, smash things, and collect all kinds of treasures, like Wumpa Fruits and Aku Aku masks. It's a silly game, but it's still serious business. You'll want to smoke before to gain the necessary focus.
Best Weed Card Games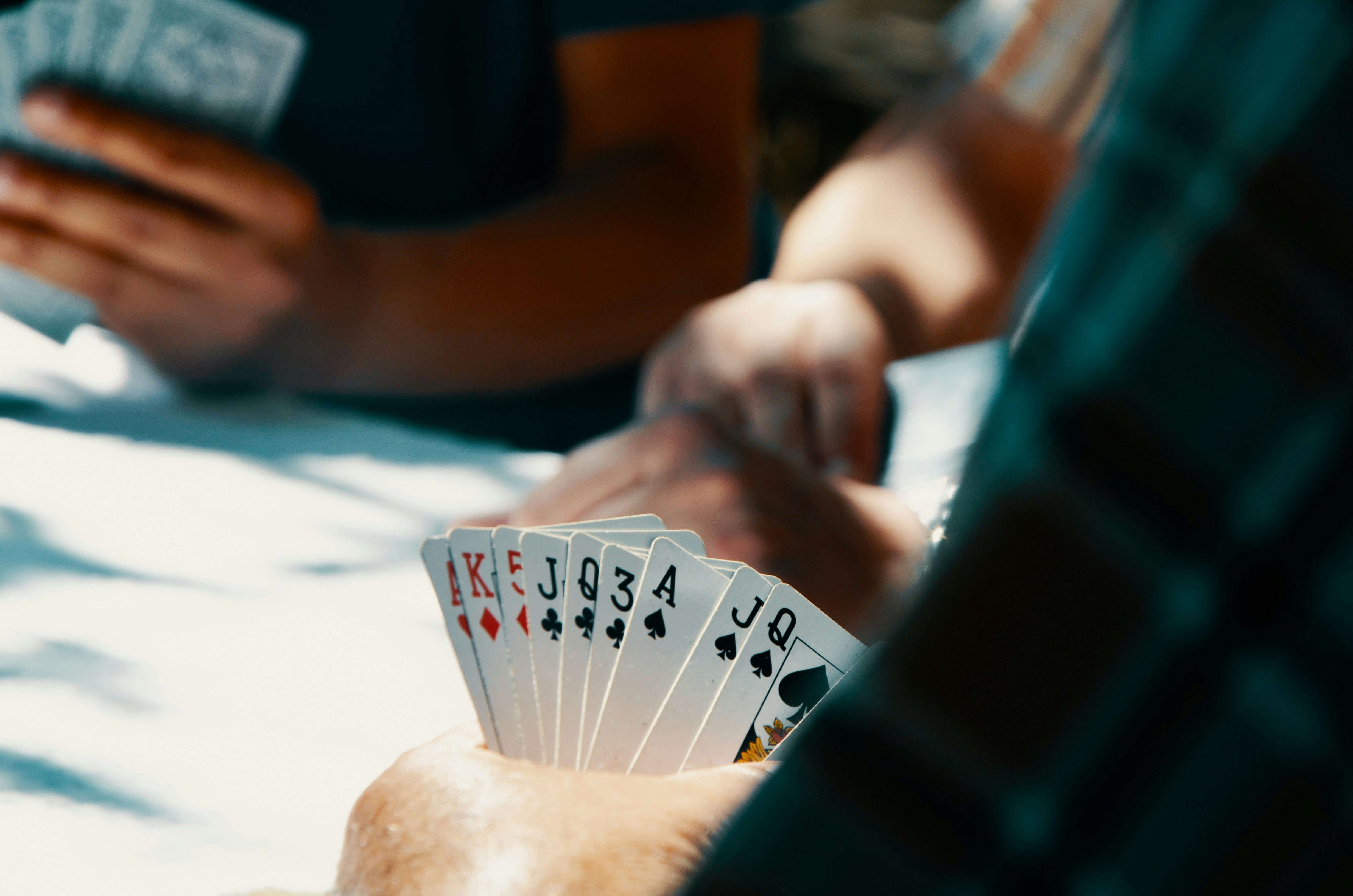 If you and your friends enjoy gathering around a table for a hand of cards, then fortunately for you, there are lots of weed card games. Most require smoking, so even if you lose, you still win because you get to toke. Here are the best weed card games to play on your next cards night:
Greenjack
Some weed games are simply weed versions of games you've already played. Greenjack is like blackjack, where you want your poker cards to add up to 21 without going over. The only difference is, weed is the reward after each hand. The player or players closest to 21 in each hand get a toke or three. Hours of high fun.
Blunto is like Uno for weed smokers. So as you can image, it's one intense card game. It works the same way and even has reverse and skip cards, except these command cards are better and let you call dibs on the green. Whoever lays down the last color can claim ownership of the blunt too, but can also have it quickly taken away if someone surprises them with a wild card and changes color. Yup, there's one of those too. Oh, and instead of shouting out "Uno," you say "Blunto!"
Did you know that the classic card game Cards Against Humanity has a weed pack? It's true, and it even comes in a dope-esque green resealable pouch. It has all the same cards as the original game, but also includes 30 that are weed-centered AND rolling papers. That's right. You get rolling papers and cards for under ten bucks.
Deluxe! Weed is a competing card game where your primary objective is to grow the most weed, even if you have to steal it or bust your buddy for possession. (Whatever it takes, man.) What's worse is the Slash Burn card, which allows you to wipe out an entire garden. If you thought Uno was responsible for breaking up friendships and family, then wait until you play Deluxe! Weed.
Potheads Against Sanity is just a simple card game of mixing up insane questions and answers, all of which have to do with weed. It's a game that doesn't require a lot of thought but will have you geeking out the entire time. You can smoke along, dab along, or consume however you want to, whichever way will make you the funniest and the most creative, because whoever has the best answer wins the game.
Stoner Fluxx is a game with interchanging rules, but of course, they all have to do with getting stoned somehow, someway. To kick off the game, you draw a card and play a card. There are keeper cards, creeper cards, action cards, new rule cards, and goal cards, and they all get you to do different things. For example, if you get an action card that says to have a toke, well then you have a toke, and your turn is over. Or, if you have a new rule card that says if you have weed on the table and 'it's not your turn, toke as freely as you wish,' then you do just that.
Best Smoking Games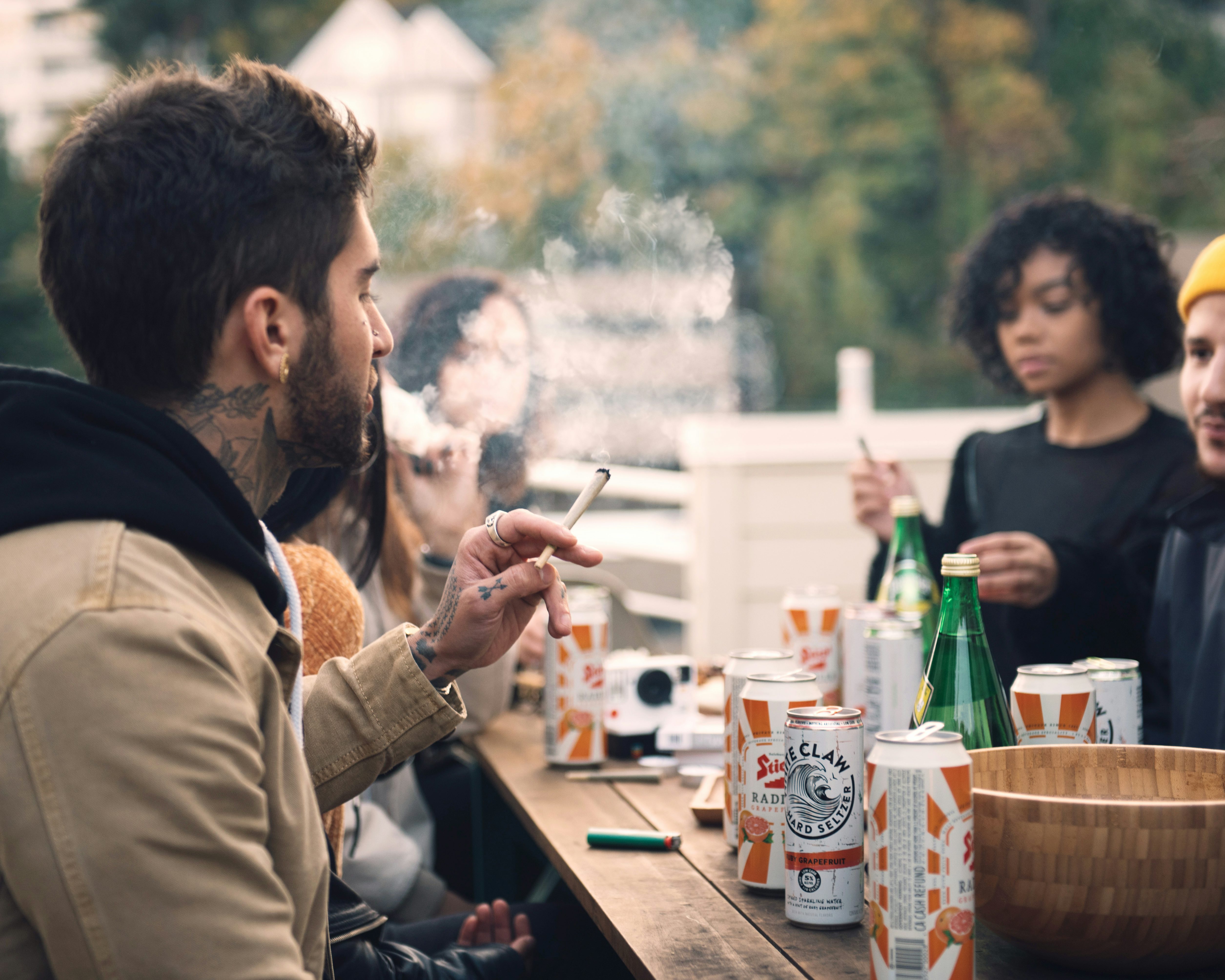 If you don't have any money or any space left on your cell phone for a game, then no problem, you can play a smoking game. Some may require a few household items, but other than that, there's nothing to a smoking game besides weed and good vibes. Here are the best smoking games:
Mentioning Marijuana
First up on your weed games list: Mentioning Marijuana. This idea is to watch a movie or TV show and to take a hit each time someone in the show mentions marijuana in any way. Hint: the game's a lot more fun if you stack the deck by choosing a weed-oriented movie or cannabis documentary. Of course, if you're watching some other kind of movie, you can just change whatever has to happen before you get to take a hit. As in, if you're watching a horror movie, take a hit every time there's blood. You get the idea.
Cannabis Categories
Cannabis Categories is one of those weed games that requires you to think fast. Everyone sits in a circle. Whoever goes first picks a category and a letter. This can be bands, movies, foods, kinds of weed, or really any category you want. As an example, someone could choose bands that start with F. The person who picks the category and letter names the first example and takes a hit. Afterward, the weed is passed to the left and the next person has to name something fitting the category and the letter. If they can't think of anything, they have to take five huge tokes of the weed and pass. If the second person can't think of anything, they have to take 10 tokes. After two wrong guesses, the category and letter must be changed. Only drawback: Every party's gonna have at least one person who guesses wrong on purpose so they get to take the extra tokes.
Last Man Standing (or The Smokeout)
This is one of those weed games that is entirely based on overindulgence. While that wouldn't be a good idea if it were a drinking game, with weed games it just means some participants might take unplanned naps. The only rule is everyone smokes until they're not able to smoke anymore. When anyone simply can't smoke anymore, they drop out and lose. Last man (or woman!) standing wins. Have at least an ounce of weed (or a big device, like the Classic Volcano from Storz & Bickel) on hand if there's more than two or three people participating. It would probably be a good idea to do this on a day or night when you don't have much else to do.
Ghost That Hit
This is one of those weed games that's pretty basic. All you have to do is take a hit and hold it in… and in… and in. Pass to the next person, and don't exhale the smoke until the weed makes it back to you. Repeat, and keep going until there's only one person left who's been able to hold the toke during the entire rotation. (The name comes from the practice of "ghosting a hit," which is when you hold a toke so long no smoke is visible on the exhale.) This is a perfect one for the PAX 3 vaporizer.
Traffic Lights
The point of Traffic Lights is to increase, by one, the number of hits you take each time the weed is passed. You'll start by taking one hit and passing. Each time the weed rotates, you hit it once more than you did the last round. Oh, and you also have to hold your last hit in until it's your turn again, just as in Ghost That Hit. If you weren't high as a kite when you start this game, you will be by the time you finish.
Ash Bomber
Of all the best weed games, this one is guaranteed to generate excitement and anguish among the participants. You'll need a few supplies:
Wide-mouth jar or cup

Sheet of toilet paper, tissue paper, or rolling paper

Penny

Rubber band

Joint or blunt (not a bong or pipe)
Cover the opening of the jar with paper. Secure around the rim with a rubber band. Put the coin in the center of the tissue paper. Light the joint. Each person takes a toke, holds the smoke in, burns a hole in the paper, passes the joint, and then exhales. Players must burn a hole in the paper each time they take a toke. The person who makes the coin fall is the loser; what that means is up to the participants, but one good "punishment" is making them roll the next joint out of their stash.
Bong Pong
A list of the best weed games wouldn't be complete without beer pong…for herb lovers. Players try to bounce a ping-pong ball into a cup of water or beer. If the ball lands in the cup, the person who made the shot gets to take a bong rip. If you're using beer, you can either add the beer as part of the reward, or make the loser drink it; your call.
Jamaica Jammin'
This game is simple and fun, but before you start, you'll need to roll a separate joint for each participant. Then put on the song "Jammin'" by Bob Marley & The Wailers. Every time Bob says "jammin" take a hit. If you're really serious about this, also take a hit each time the backup singers say it, too. This will involve taking 4 hits in 4 seconds at one point. Be ready.
Medusa
Everyone sits in a circle with their own joint ready. All present put their heads down or look at their feet. On the count of three, everybody looks up at the same time, staring at another player. If you're looking at someone who isn't looking at you, you're fine. But if you're looking at someone who IS looking at you, yell, 'MEDUSA!' and fire up your joint and take a hit. Keep playing once everyone's joint is lit until all are suitably blazed.
Never Have I Ever
This is definitely one of those weed games where you need to make sure there's plenty of herb to go around. Roll a few joints, pack a few pipes, load a few bongs, or all of the above. Pick someone to go first. That person makes a statement starting with "Never have I ever…" followed by some action. For example, someone can say, "Never have I ever… been involved in a high speed police chase." Anyone who has ever done that, or experienced that, takes a toke. The next person to the left makes a "Never Have I Ever" statement, and the play continues around the circle. Bonus: If you're in a particularly adventurous crowd, you can opt, instead, to play "Don't Judge Me, But…" which is basically the same game, except confessional style.
Tokin' Obstacle Course
This game can be as easy or as challenging as you like (don't make it dangerous, though). All you need for a basic version is a living room and chairs, pillows, and blankets. Set up an obstacle course. Throughout the course, put various things to toke on: bongs, dab rigs, pipes, joints, blunts, nectar collectors, apples… use your imagination. Make sure everything is fully packed and loaded, ready to toke, before each round. Time each participant; fastest time successfully through the obstacle course wins. Crown the winner as King Toke or Queen Toke, then play another round for good measure.
Name That Tune
In the weed games version of Name That Tune, each participant in the circle gets a chance to stump the others with an obscure song. You can use YouTube or other online music resources to find and play the music. If a participant stumps everyone, they get to take a toke. If one or more of the other participants successfully names the song and artist, they get to take a toke as a reward, and it's their turn next.
The Band Name Game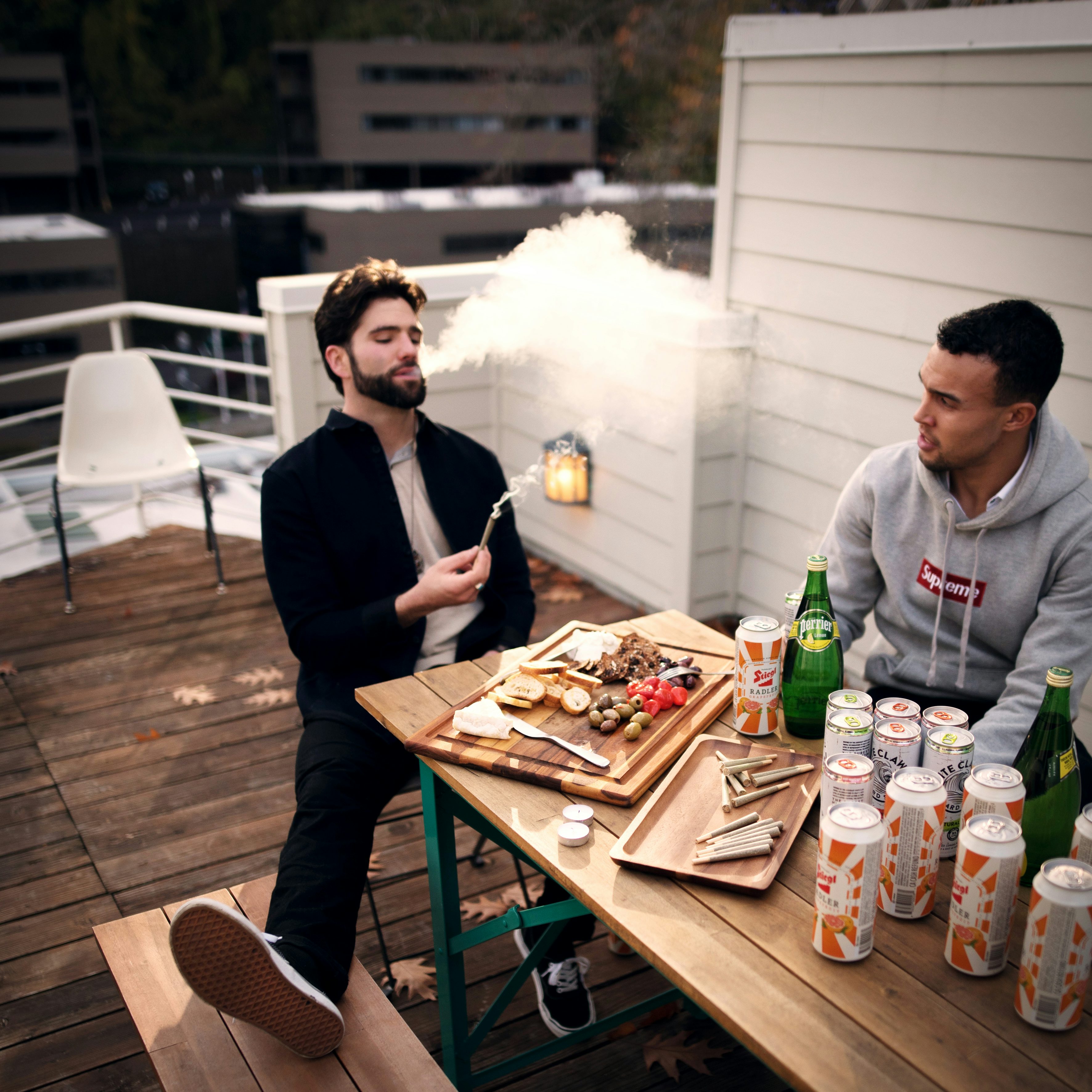 Players start by sitting in a circle. (Ever notice how many weed-related activities involve a circle?) The first player starts by saying the name of a band, singer, pop group, or any musical performer. He or she then takes a toke and passes to the left. The second player must now think of a band beginning with the last letter of the band just mentioned. For example, if the first person said Pitbull, the second person would need to name an artist or band starting with "L," such as Lil Wayne.
The player holding the joint has 10 seconds to come up with an answer. If he or she fails, they must "crock" a toke. That means kneeling on the floor with your head down, taking one or more tokes, and standing up while breathing in. While still breathing in, put your hands behind your head and lean back as if you are yawning. Then, move your head forward and breathe out quickly. There's a big head rush involved. Be in a soft area with lots of pillows in case anyone falls down. If the person holding the joint names a band starting with the wrong letter, or a name that's already been used, that player must crock five tokes.
Wasted Places
This is another one of the weed games similar to the Band Name Game, except it uses continents, countries, states, counties, and cities.
Keep A Straight Face, Stoner
This weed game is pretty much explained by its name. Once everyone is real high, the game begins and you are no longer allowed to smile. Anyone caught with a smile on their face has to perform an agreed-upon penalty. You can make the penalty something as pleasant as taking a dab, if you wanna be nice about it.
Strip Choker
This daring, clothing-optional game is sure to spice up any party. It would be prudent to make sure none of the participants are going to be uncomfortable first. Once that's out of the way, the basic idea is to pass around a bong or a dab rig. Each person who chokes has to remove one item of clothing. Almost every crowd has at least one person who's both an exhibitionist and power toker; you know they're gonna choke up on purpose, don't you?
Stone, Paper, Scissors
Stone, Paper, Scissors is simply the toking vision of Rock, Paper, Scissors. It's one of the weed games that works great in small groups of two to four people, but it can be done at larger gatherings too. You just have to play via a process of elimination until it's down to a one-on-one grand championship. Just throw your choice of stone, paper, scissors, and the winner gets to take a hit. It's a reliable go-to in a low-tech entertainment.
Marijuana MacGyver
Players can use anything in the house to make a homemade pipe, bong, or smoking utensil. The winner is whoever's piece is nicest, by vote. Everyone should try out the winner's bong for at least one bowl. This is one of the weed games that actually leaves you with something…other than great stories, of course.
Seven Tokes to Infinity
We saved this one for last for a reason. It's only for the most serious smokers. The rules are both simple and difficult. You must use a bong with a one-hitter bowl. If you have more than a one-hitter bowl on hand which allows pre-packing, even better. Once you take your first hit, you can't take a breath besides bong rips until you have finished seven bowls. You must hold each toke for at least two seconds, and you must cash each bowl and clear each hit in one pull. The winner is the person who finishes the seventh bowl without choking. Ties are broken by those who can hold the eighth hit the longest… again, without choking. Winner gets mad respect, plus whatever prizes you decide.