Halloween is approaching fast and there's still a lot to think about. If you're like me, you haven't even thought about a costume yet. Maybe you haven't figured out what you're doing either. Are you going to a party? Are you going to just kick it with friends? Regardless of where you end up on the 31st, the right treats will make sure your night is memorable—and that you bring a lot of joy to everyone else too. Whether you live near a dispensary or in an illegal state, we've got you covered with some killer infused-candies and easy recipes so you can make your own.
Best Halloween Edibles in California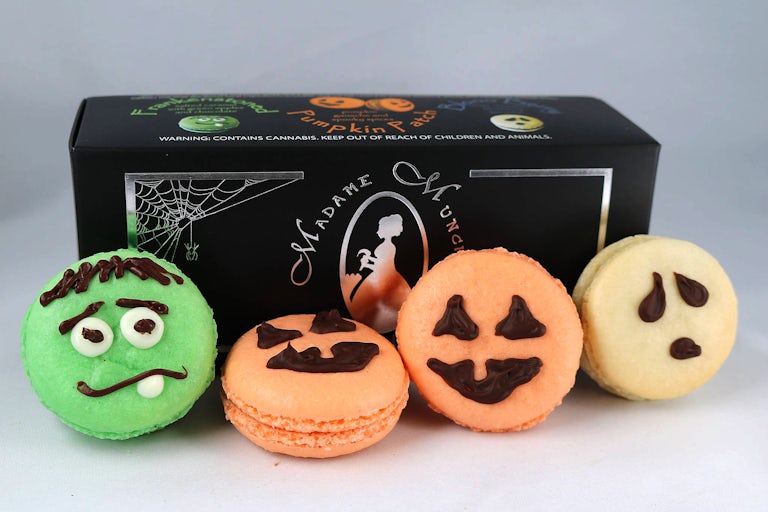 Madame Munchie is one of the brands in California that's taking edibles to the next level—and changing how people perceive cannabis in the process. You won't find any generic brownies or chocolate bars with their name on it—instead, they specialize in French pastries, specifically macarons. These meringue-based cookies are like fancy oreos: a light-whipped filling sandwiched between two wafers. Some of their most popular flavors are seasonal including pumpkin spice and salted apple caramel. For Halloween, they've got "Pumpkin Patch" macarons with a white chocolate filling; "Blooo Berry Ghosts," and "Frankenstoned" macarons. They're 20 mg of THC each.
Best Halloween Edibles if You Live in an Illegal State
Lollipipe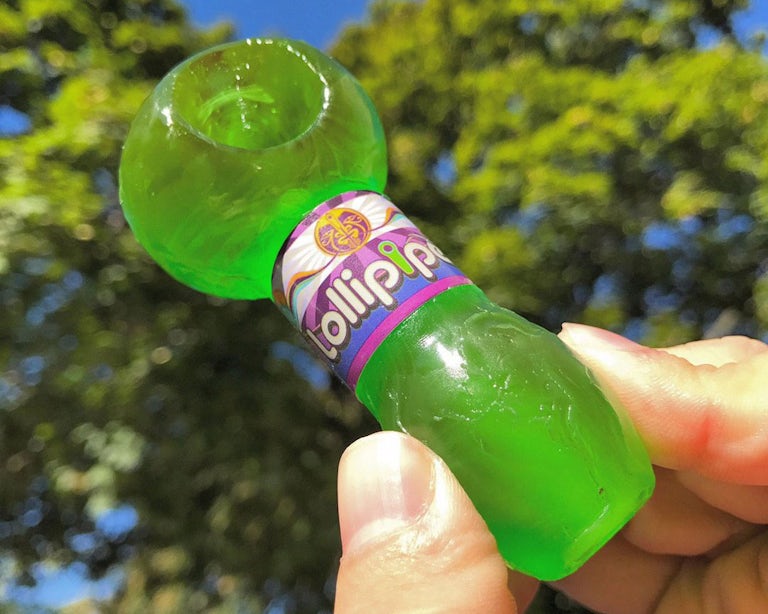 Okay, this is definitely one of the most ridiculously amazing edibles we've ever seen—and, trust me, we've seen a lot of 'em. It's exactly what you think it is—a pipe that's also a lollipop. Pack that sucker with some herb, take as many fruity hits as you please, and then eat it. The best part is that since it's technically not an edible—until you pack it, of course—it ships worldwide, with free shipping anywhere in the U.S. It comes in Cherry Strawberry, Watermelon, and Green Apple and each one is only $10.00. We'd recommend ordering more than one, though, as it's probably not a candy you'll want to share with friends after you smoke out of it. And for god's sake, don't eat the bowl. (Yes, someone actually thought they were supposed to do that.)
Easy Halloween Dessert Recipes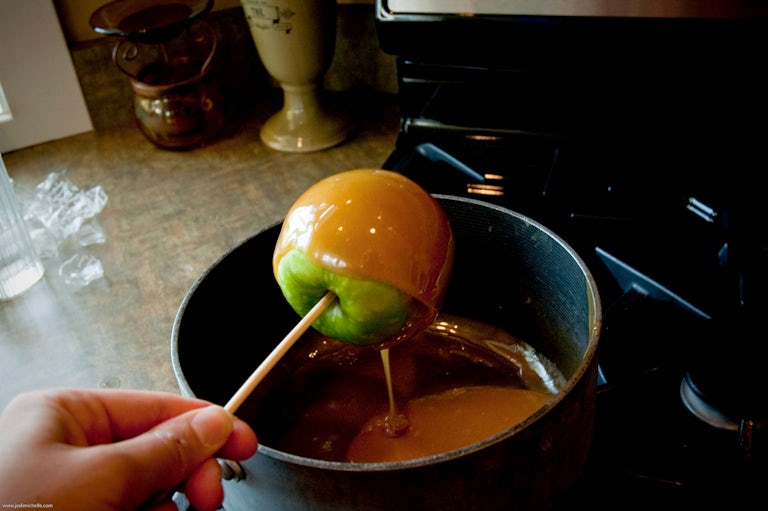 If you read Herb regularly, you've probably already heard about the most incredible thing to ever happen to edible cooking: the MagicalButter machine. Basically, all you do is pour the ingredients into the machine and, voila, you've got yourself an infused masterpiece. For Halloween, we recommend their spooky infused cocktail and their edible candies. Alternatively, consider making cannabis gummies (it takes less than an hour!) or cannabis caramel to dip in apples.
Best Halloween Edibles in Colorado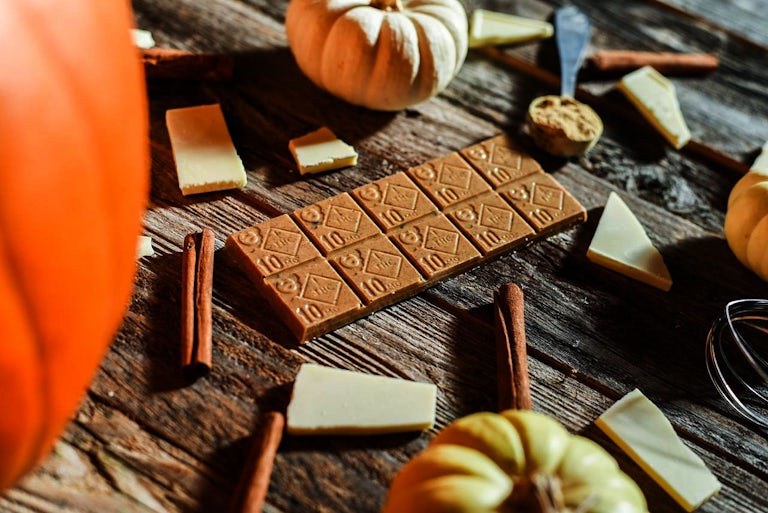 Incredibles are currently the highest volume edibles in the state of Colorado—and that says something. The company is also in California, Nevada, and Oregon. They've become a go-to among budtenders because of their consistent dosing and ingredient quality. Some of their chocolate bars have a whopping 500 mg of THC so be careful with each bite. They come in seasonal flavors including s'mores bar and pumpkin delight.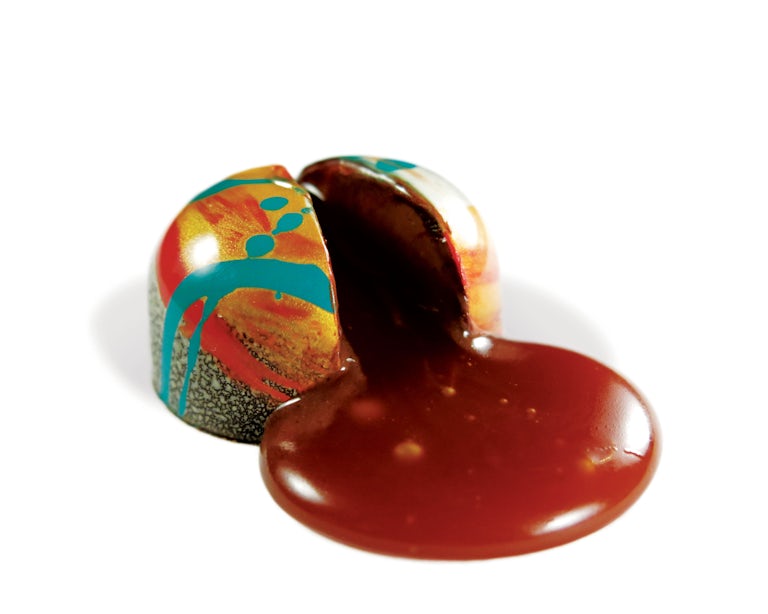 These aren't just beautiful for edibles—they're beautiful, period. The truffles and dipped marshmallows—at only 10 mg of THC each—are perfect for the consumer who doesn't want to rage on Halloween, but does want to have some low key fun. Consider them a treat for mom and dad—instead of a few glasses of wine—or a classy way to end a costume dinner party. The Serenade Collection—six burnt orange and red truffles with dashes of dark chocolate—will go perfectly with an orange and black theme.
Best Halloween Edibles in Canada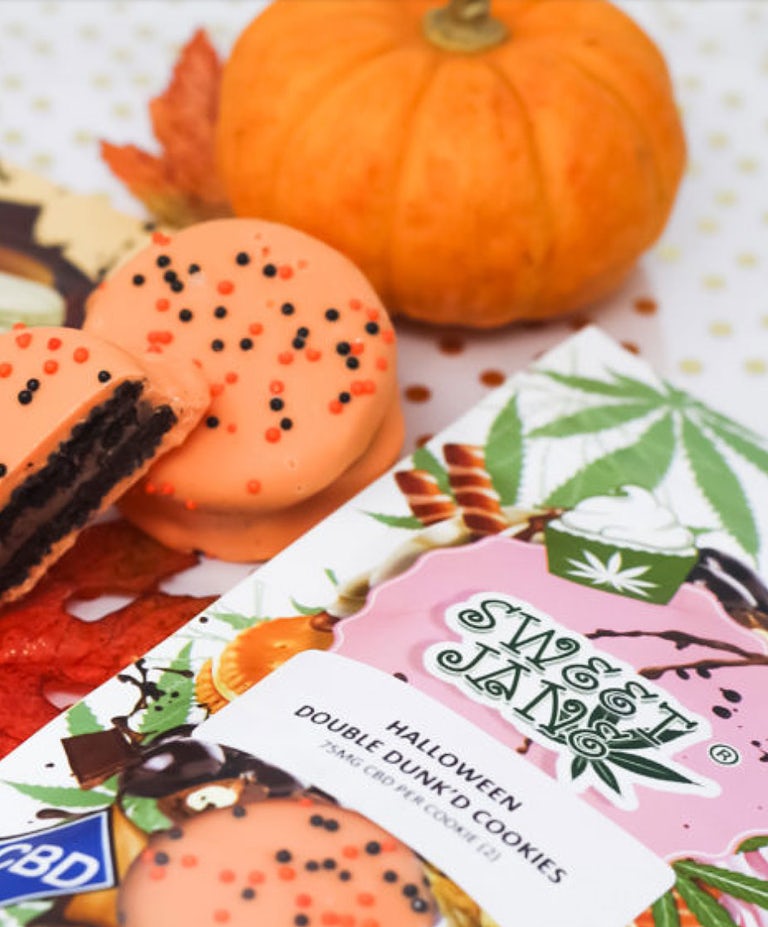 Unfortunately, edibles in Canada will not be legal for recreational purposes until at least 2019. But if you're a medical user in the country, you can order edibles online and they'll be delivered to your door. (Pretty cool, right?)
Vancouver-based Sweet Jane makes a variety of products from tinctures to topicals. They also make salsa, a candy bar, and, of course, seasonal cookies. Their Halloween cookies come in CBD only and a combination of CBD and THC. They're chocolate dipped in an orange frosting with sprinkles and each batch, according to their website, is made fresh to order.