In the past decade, the demand for cannabis has really taken off. At this point, there are a few thousand cannabis strains out there. For both medical and recreational consumers, it can be difficult to know exactly what strains are worthwhile and what strains don't quite fit the bill. Fortunately, technology has got your back. A new app, Budbo, will tell you exactly what strains you should try and where to find them near you.
With Budbo, finding the right cannabis just got even easier
Until now, no cannabis site has given consumers custom-tailored strain recommendations. While both patients and recreational consumers can get decent recommendations from a budtender, they're not always the best at fitting your individual needs. Budbo has three primary functions that can help you find your perfect strain match.
Here's how the app works.
1. Puff or pass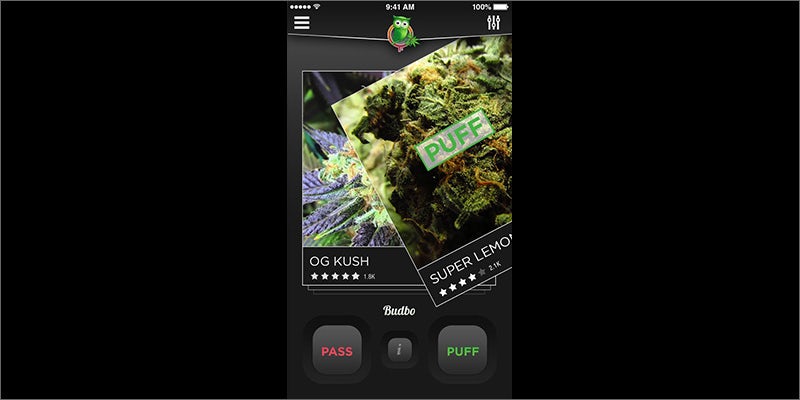 Budbo lets you swipe left or right for strains and products that fit with what you're looking for. Like Tinder for cannabis, Budbo keeps track of your location and shows you a selection of strains nearby. Simply tap on the photo to view strain details, like price, distance, effects, and possible symptom relief.
Like what you see? Simply swipe right to "puff" or left to "pass". All of your puffs will be saved for later, allowing you to go back and find the strains that matched your needs and preferences. Once you've settled on the strain you want, the Budbo map feature will take you directly to the dispensary.
2. Strain match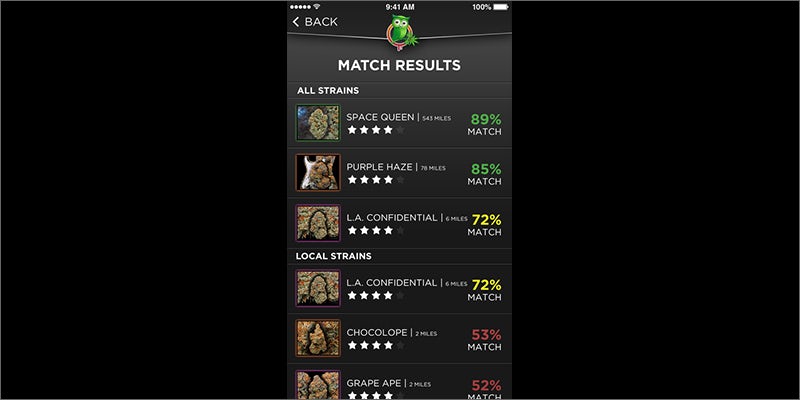 Medical cannabis patients will likely appreciate Budbo's one-of-a-kind strain match feature, which allows consumers to sort through strains based on particular attributes and treatments. You can choose what kind of experience you'd like, from relaxed and happy to euphoric and creative.
Once you've found your perfect match, Budbo will let you know which dispensaries near you carry that particular product. This means that you can find exactly what you need every single time. After spotting something tasty, you can simply tap to find directions to the nearest dispensary.
On the backend, the app's dashboard allows dispensaries to see real-time data about what strains are popular in their area. This makes Budbo a useful merchandising tool, giving dispensary owners the ability to stock products that their customer base is sure to enjoy.
3. Strain catalogue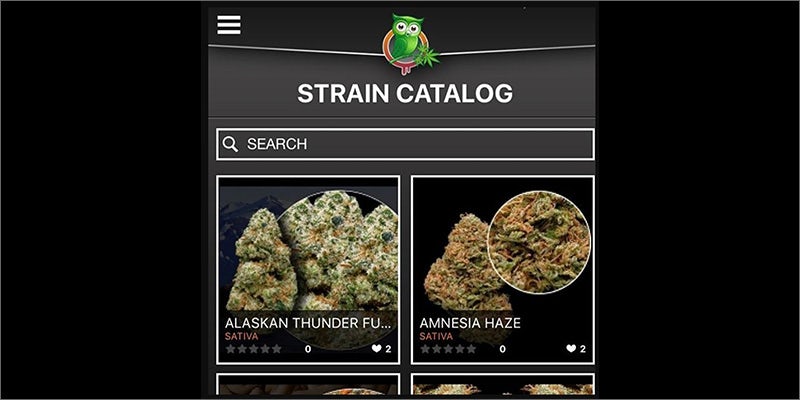 The Budbo global strain catalog allows you to browse through a wide selection of cannabis strains. The strains are reviewed and rated by other cannabis fans, giving you crowdsourced information on the overall experience of each bud or product.
Once you've found an interesting strain, you can tap the "location" button to find the closest access point. All in all, Budbo is the easiest app for finding the perfect strain.
Popping in and out of a dispensary with great products will be a snap after just a minute or two on Budbo.
A win-win for just about everyone around, Budbo is available for free download on both iOS and Android devices. To learn more and download the app, simply visit budbo.com.