CBD for addiction has become a hot topic, although, a somewhat controversial one. Studies are coming out demonstrating CBD can help recovering addicts stay sober, but the stigma against cannabis is still real, especially in the recovery community. Let's take a look at the research to better understand the science behind CBD for addiction.
The Latest Study on CBD for Addiction
In March 2018, a study in Nature made headlines because it found CBD for addiction to be a successful treatment in animals. Rats who were already addicted to cocaine or alcohol were given CBD as a topical gel once a day for a week and tested to see how they reacted to stressful situations. Researchers found that CBD for addiction worked in these rats; they were less likely to relapse, even when provoked by stress. Plus, the rats on CBD also had reduced anxiety and impulsivity, traits associated with addiction.
Even more, CBD for addiction continued to work for these rats five months after treatment ended. Even though CBD was totally out of their systems, they were still less likely to relapse if they had CBD treatment, even when provoked by stress or "drug cues."
"The results provide proof of principle supporting the potential of CBD in relapse prevention," Friedbert Weiss, one of the authors of the groundbreaking paper, said in a press statement.
Weiss went onto to explain that there are many things, known as triggers, that cause recovering addicts to relapse, but CBD was beneficial for all of the triggers researchers tested. Some common triggers include stress, anxiety, and "drug cues," which are anything a recovering addict associates with their drug of choice. It's exciting news, and now, more research is needed on what's going on with the endocannabinoid system (ECS) and addiction.
Past Research on CBD For Addiction
Much of the press about cannabis for addiction focuses on the opioid epidemic. Cannabis, including CBD, can be an effective "exit drug" that helps people wean themselves off opioids for two reasons: cannabis helps with the pain that got them hooked on opioids, and cannabis helps with opioid withdrawal symptoms. A recent study found people with access to cannabis take fewer prescription opioids for pain. Even doctors prescribe fewer opiates to pain patients in states with accessible medical and adult use cannabis. In fact, these states have fewer opioid overdose deaths and hospitalizations as well.
But cannabis and CBD for addiction can help many types of recovering addicts. A 2015 review looked at 14 studies on CBD for addiction, all published before 2015. It found CBD "may have therapeutic properties on opioid, cocaine, and psychostimulant addiction… [and] may be beneficial in cannabis and tobacco addiction in humans." From cocaine to cigarettes, CBD for addiction is promising. Now, scientists need to verify its promise.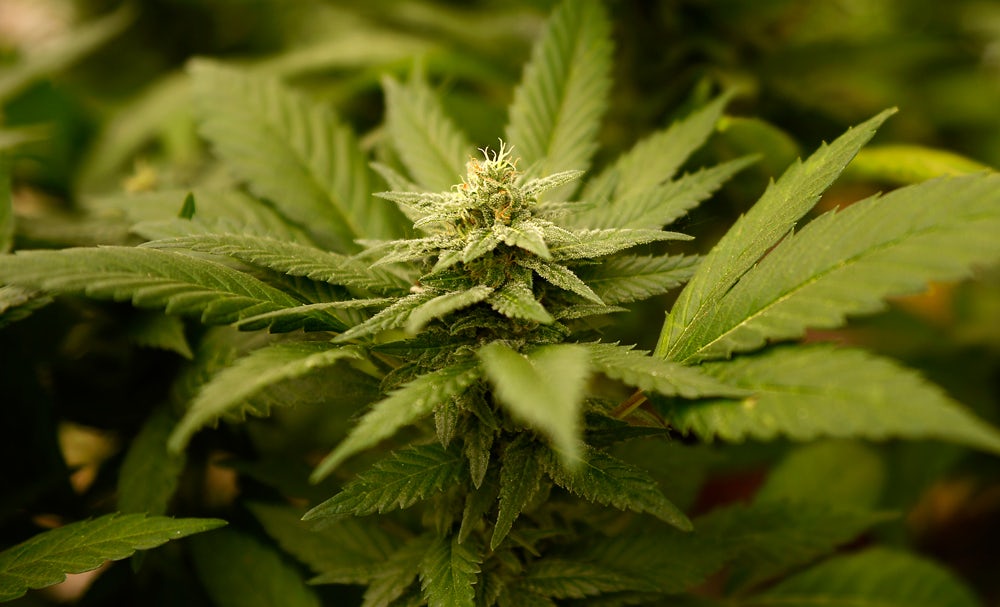 The Stigma of CBD for Addiction
Even though CBD is non-psychoactive, meaning it doesn't get people "high," there's still a stigma against CBD for addiction, especially in recovery communities like AA and rehabilitation centers.
A recent VICE article written by recovering addict Katie MacBride spoke about the stigma and misconceptions of medical marijuana— and even CBD—in recovery circles. MacBride explains many recovering addicts' first impression of CBD: "A fellow recovering alcoholic told me about something called CBD… [it] offers many of the medical properties of marijuana, without the psychoactive effects. Figuring it was (literally) the pipe dream of a sober alcoholic, I didn't think much of it."
MacBride goes on to explain that many in recovery are told that any "mood altering" substance should be avoided. But as we in the cannabis community know, CBD products with little or no THC will not produce a high and so they don't fit in that category. In fact, CBD oils and other products that are derived from the hemp plant are legal to ship to all 50 states.