A vague phone call, a dingy underground bunker, and two hulking Russian security guards. The story of Uri Zeevi's first encounter with what would eventually become Seedo reads like a straight-to-DVD action movie. Today, what Seedo has to offer still sounds unbelievable, albeit more science fiction than spy flick. The device promises customers the chance to simply plant a seed in the machine, and grow their own completely customized cannabis plant. It could change the way we all consume cannabis forever — if it works.
Revolutionizing How We Grow Cannabis at Home
Before he knew what a revolution he had on his hands, Seedo co-founder Zeevi was just taking a chance on a hot tip. Sometime in 2014, in the midst of Tel Aviv's late afternoon rush hour, he received a call from a friend, telling him about an investment opportunity. Details were scarce, and Zeevi was on the fence. The meeting wasn't too far from where he was, but navigating traffic would be a hassle. One word grabbed his attention, however. "Cannabis? I don't mind checking that out," Zeevi recalls. The traffic didn't seem quite so daunting then.
Cannabis was still illegal in Israel at this time, so Zeevi had some idea of what to expect upon his arrival. Or at least he thought. "I saw three guys; the inventor, and two Russians wearing sunglasses. They had a hotel mini-fridge with all these lights in it, and then this cannabis plant. It was like something out of that movie Snatch." Looking past all the Guy Ritchie stylings, what Zeevi saw was the potential to change the cannabis industry in a fundamental way.
Seedo's inventor promised the ability to grow cannabis automatically, in a small unit inside your home or apartment.  Taking home-grown cannabis out of the greenhouse and place it next to your fridge could forever alter cannabis consumption. There were plenty of what-ifs, but Zeevi was bullish on his chances. "I told the inventor 'I have one condition — I want one prototype for myself. If it works, I agree to anything you ask."
That was the summer of 2015. After Zeevi's prototypes, three mini-fridges, delivered on their promises, Seedo was ready to move into the next phase of production.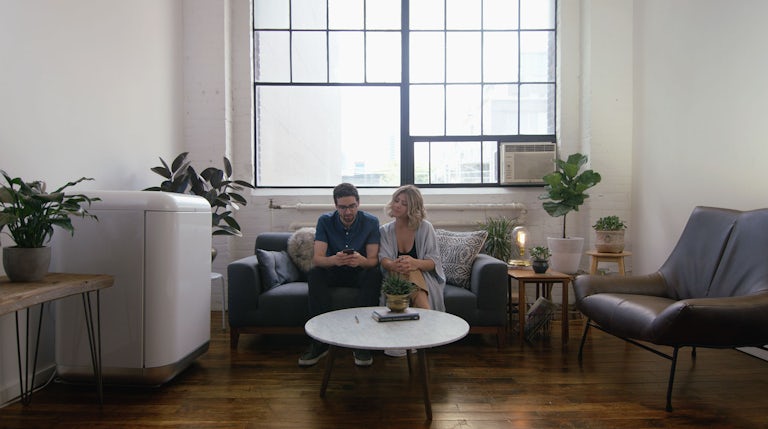 From The Greenhouse to the Condominium
It is difficult to overstate how growing your own personal plants at home could change the way we think about cannabis. Certainly, there are legions of home growers with a variety of rigs and setups producing their own cannabis. These operations are labor intensive and require time, craft and knowledge that many people simply cannot afford.
"The cannabis market started as a black market, where people are often just buying what is given to them. Then came dispensaries, which offered a more regulated selection. Seedo is the next step." Seedo offers more than just convenience, according to Zeev. His vision is about creating a bespoke cannabis experience tailored to each individual customer. 
Many of their preorder clients aren't the typical heavy cannabis consumers, but instead working professionals who, in Zeevi's words, "want to enjoy life a little more." Seedo would allow them to customize their cannabis experience, offering fresh herb that is completely pesticide free. The device uses a patented lighting system, to provide the plant exactly what it needs in each stage of its growth, and a hydroponic grow method to allow users to simply set it and forget it. The neurotic amongst us can check in on their babies with a smartphone app that uses a camera inside the Seedo to show you all the magic as it unfolds. It's like Big Brother, but for weed plants.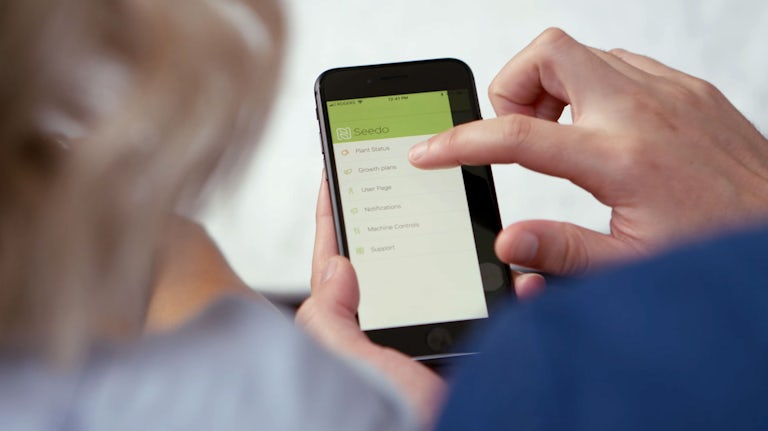 Can Seedo Deliver on its Promise?
Seedo's potential investors were a little skeptical that the unit would shift, despite its industry-changing potential. "We had people predicting we would do one- or two hundred preorders. So we said, ok, let's make a video and see what happens." After the eventful video release, Seedo had 1000 preorders on their first day alone. In late August 2018, the first of these units will be shipped out. It's come along way from two Russians and mini-fridge in a basement.
Seedo has proved to be hit with everyone from working professionals to some of the most famous cannabis consumers in the world. Herb has been lucky enough to get our own Seedo unit, and we're excited to see if this revolutionary device can deliver on its promise of a fresh, hassle-free boutique cannabis experience. Be sure to check out our ongoing video series to see how our plant is doing, and decide if you want in on the next frontier of growing cannabis at home.