Getting all your smoking gear has never been simpler. These days, you can order weed subscription boxes right to your door, packed with smoking essentials for your every need. But everyone smokes their own way. With all the big name celebrities coming out of the cannabis closet, a new trend of specially curated boxes is hitting the market. Now you can smoke with the gear that big name weed lovers can't do without! Introducing celebrity curated subscription boxes from Hemper.co.
August celebrates 25 years of Cypress Hill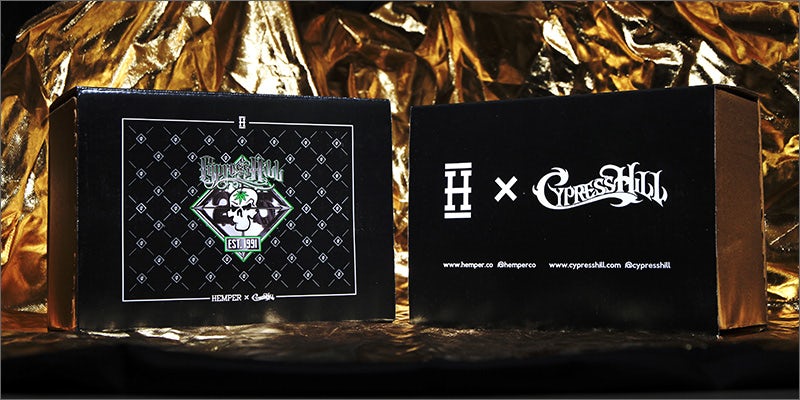 Hemper works with cannabis celebrities, from YouTube sensations like CustomGrow420, to big names like Cypress Hill.
Their August promotion features 25 days of Cypress Hill, to celebrate Cypress Hill's 25th Anniversary. The guys actually sat down and put this limited edition curated box together themselves.
True celebrity collaboration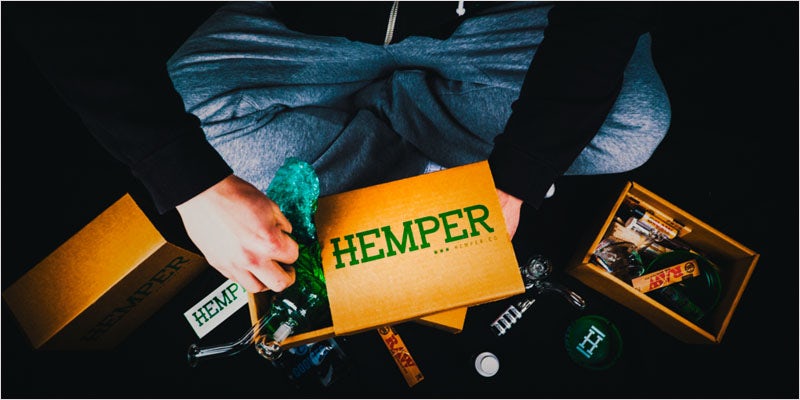 Ever bought a box that claims it was curated by a celebrity, only to find some knock-off products and a bunch of stickers? What a ripoff! Having a Tommy Chong roller doesn't mean he helped pick out the goodies. Worse, so many just have a sticker with the logo, and call it a "themed" box.
MedTainer, Highly Educated, and more, you get name brand merchandise along with Hemper's own lines of products.
Don't be fooled by cheap imitators, go with the one true innovator. Hemper offers every feature you could ever want, (other than the herb itself). You'll always have discreet shipping & billing, an easy-to-open box, and high-quality, name-brand merchandise.
With customizable plans, you get exactly what you need, without the fillers. Every customer gets the same items, no grab bags. And at half the cost (and double the value) of other services, you can get your gear with more money left over for the herb you love.
Plus, not only do you get all your smoking essentials, but they throw in surprise items you never knew you needed! They keep their ear to the ground for the latest innovations in smoking accessories and help you stay ahead of the curve.
Customization is what sets Hemper.co apart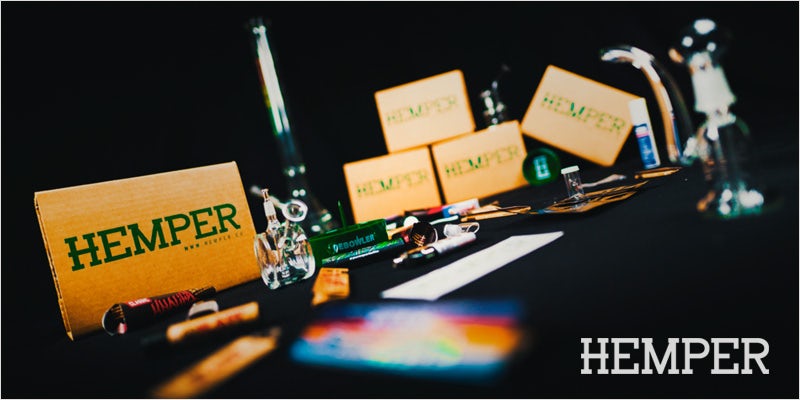 Not everyone smokes the same way, and Hemper knows this. Their box plans go from Bare Essentials at just $.99 to Glassentials for $29.99 with a new glass piece in every box. Build your collection, your way!
The only real choice for convenience and quality, Hemper doesn't buy into the stoner stereotype. They only offer the best for a cultivated cannabis lifestyle.
Check out Hemper.co and see what you have been missing. And don't forget to use our exclusive promo code: HERB for 10% off your order!
Do you want to see the exclusive Cypress Hill curated box? Have you been waiting for a company to bring big time celebrities in on the fun? Tell us on social media or in the comments below.