10 strongest weed products on Earth that are currently for sale
If you're looking for potency, then this list of the strongest weed products on the planet will help get you lifted.

It's a challenge for the most dedicated stoners. How do you overcome a massive marijuana tolerance (short of a tolerance break, of course) and get high-school high again? It can be done. It's just a matter of dosage.
Having done, shall we say, a bit of research on the topic, here are 10 of the strongest weed products on the planet.
1. Crystalline THC-A Diamonds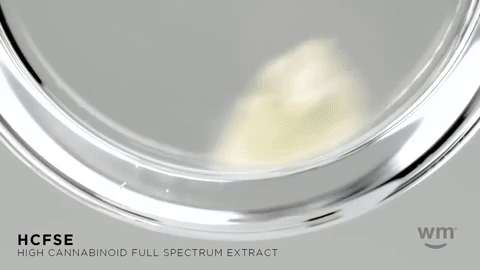 They took last year's Emerald Cup competition by storm. Crystalline THC-A diamonds, "the world's strongest hash," is a crystallized extract known as the most potent dab available. At upwards of 99 percent pure THC-A (which is the pre-activated form of THC, before heating), these potent little pieces of pot concentrate are not for the faint of heart. It's helpful to think of THC-A crystals as the cannabis equivalent of Everclear. They're among the strongest weed products around.
Flowers top out at between 25 and 30 percent THC. Concentrates like butane hash oil usually fall between 70 and 90 percent. But these glittering diamonds approach 100 percent pure THC. Now, keep in mind with crystalline THC-A, you only have one cannabinoid, not the entourage effect. Also, there are no terpenes, which affect and potentiate the high. So lots of people add a bit of THC-A diamonds to shatter or wax, pumping up the high.
2. Slactavis Cannabis Syrup

Each 4-ounce bottle of Slactavis Cannabis Syrup contains 1,500 mg of THC. Medical patients use the syrup for serious pain management; it's that potent. Flavors include Watermelon, Grape, Tangerine, and Bubble Gum. Mix with your favorite drink, or have it straight from the bottle.
3. Bakked CO2 Distillate Oil

Bakked's supercritical CO2 extracted cannabis oils, available in Arizona, California, Colorado, Maine, Nevada, New Mexico, and Oregon, are up to 95 percent potency. That means they are among the strongest weed products and pack a mighty punch for dabbing. The CO2 extraction ensures pure and clean oil, allowing for the widest range of terpenes and cannabinoids possible. Organa Labs' Bakked distillates are strain-specific and small-batch and available in Indica, Sativa, and Hybrid.
4. The 4.20 Brownie

A solid gram of THC in a brownie? We'll take it! Lots of people divide this potent 1,000 mg brownie up into bites, making multiple doses of it. Its rich, creamy texture is good for cutting into portions without much crumbling. Kudos to California's Venice Cookie Company for packing so much potency into a brownie that still manages to be quite tasty (although you will detect a distinctly herbal flavor).
5. The Clear Concentrate

California-based Clear Concentrate makes a dab with the minimalist, but meaningful, name: The Clear. The concentrate is 100 percent solvent-free and comes in 16 different flavors using natural terpenes. Clear Concentrate is one of the strongest weed products, at upwards of 90 percent THC.
6. TWAX THC Infused Rolling Papers

You have to be a fan of the steady march of progress. Ladies and gentlemen, in modern America, we have access to THC infused rolling papers. Thanks to the genius of cannabis concentrate company The Clear, these papers will take your joints to the next level. TWAX Concentrated Papers are RAW Rolling Papers infused with 100 mg of 97 percent THC oil each. That's going to make a big difference in that joint's effects, don't ya know. Two papers will run you about $20.
7. CannaPunch Drinks

Colorado-based CannaPunch drinks, true to their name, pack a punch at 100 mg THC each. Take your pick of Pineapple Mango Delight, Black Cherry Fusion, Watermelon Nectar, Grand Daddy Grape, and Blue Raspberry Sour. The source of the THC in CannaPunch drinks is high-quality, whole cannabis buds.
8. Full Extract Cannabis Oil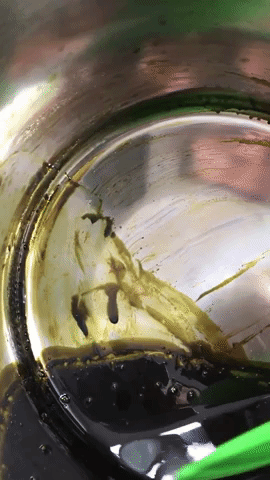 A time-honored classic, Full Extract Cannabis Oil (FECO) is extracted from the entire plant using alcohol as the solvent. This creates a product of high strength and purity which contains the full entourage of cannabinoids, including THC. Medical patients have found FECO highly effective in treating pain and insomnia. It's shown lots of success fighting seizures and cancer tumors, as well. Of course, as one of the strongest weed products available, typically between 60 and 80 percent THC, it will also get you very, very high. FECO is by definition activated in the extraction process, so it's basically ready to consume. Newbies typically consume about 1/10 a gram, roughly equal to the size of a grain of rice. Those with higher tolerances take more. Doses of a gram aren't unusual for medical patients and high-dose advocates.
9. Punch Bars

Most legal states consider 10 mg of THC to be a recreational dose. While this is fine for newbies and dabblers, serious stoners require a bigger bang. Punch Bars, based in Los Angeles, contain a whopping 225 mg of THC. Since the bars are divided into nine pieces of 25 mg each, users can pick their dosage level. The chocolate is nice and creamy, but understandably at this dosage level, it does taste of cannabis.
10. Cheeba Chews

Cheeba Chews infused edibles, available in California, Colorado, and Nevada, offer 80 to 100 mg of THC per chew. The chewy treats are available in Indica, Sativa, and Hybrid varieties and typically take 45 minutes to an hour to kick in. Flavors include Chocolate Taffy, Caramel, and Strawberry Taffy. Packages of Green Hornet gummies, each containing a total of 100 mg THC, are also available from Cheeba.