The AirVape X delivers power, performance and elegance in a bespoke design. With a larger chamber and groundbreaking, slim body, the AirVape X aims to be the dry herb vape you take with you, anywhere.
Portable is a common term in the world of dry herb vaporizers. The only thing portable about some big, cumbersome devices is the fact they don't actively require an outlet. On the other hand, much smaller dry herb vapes tend to lack punch when it comes to cloud creation.
Enter the AirVape X, the newest offering from the hot, Venice-based startup, Apollo. This vaporizer packs heavy-hitting Volcano power into a package that's slimmer and smaller than the phone you're probably reading this on.
More #squadgoals than #Vapebros, the AirVape X's thin, contoured aluminum exterior is as durable as it is beautiful. The sandblasted, matte finishes offer a polished look with a great feel in the hand. They always say the devil is in the details, and features like the magnetic mouthpiece and haptic feedback push the AirVape X to the pinnacle of portable vaporizer experiences. The magnetic mouthpiece makes it easy to load, while the haptic feedback vibrates when the unit reaches your desired temperature.
Toss it in your bag, purse, or pocket and forget it's even there until you need it. The lightweight and unobtrusive nature make AirVape X the perfect brunch buddy, concert companion, or evening enhancer. Wherever you AirVape, it's always ready.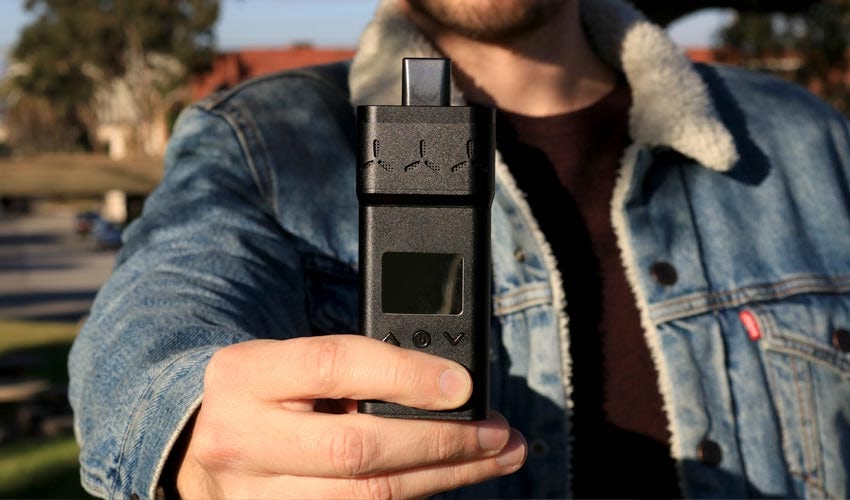 The ceramic heating chamber is 25%  larger than the original .3-gram capacity. This allows for longer sessions with more hits and less loading. The ceramic chamber offers a taste-neutral vapor path. This means all you'll taste is the pure flavor of your dry herb strain.
Even heating of your dry herb is paramount when you want to produce the densest vapor. AirVape X combines quick-heating conduction with hot air convection technology. This provides maximum efficiency and flavor, with less than 20 seconds of heat-up time.
Temperature control is precise, with the biggest hits produced between 390-410F. A dedicated button controls every function, and all settings are read with ease on the LCD screen. This allows AirVape X to be inviting to use for beginners, while more seasoned vapers will appreciate the ability to tailor the unit to their preference.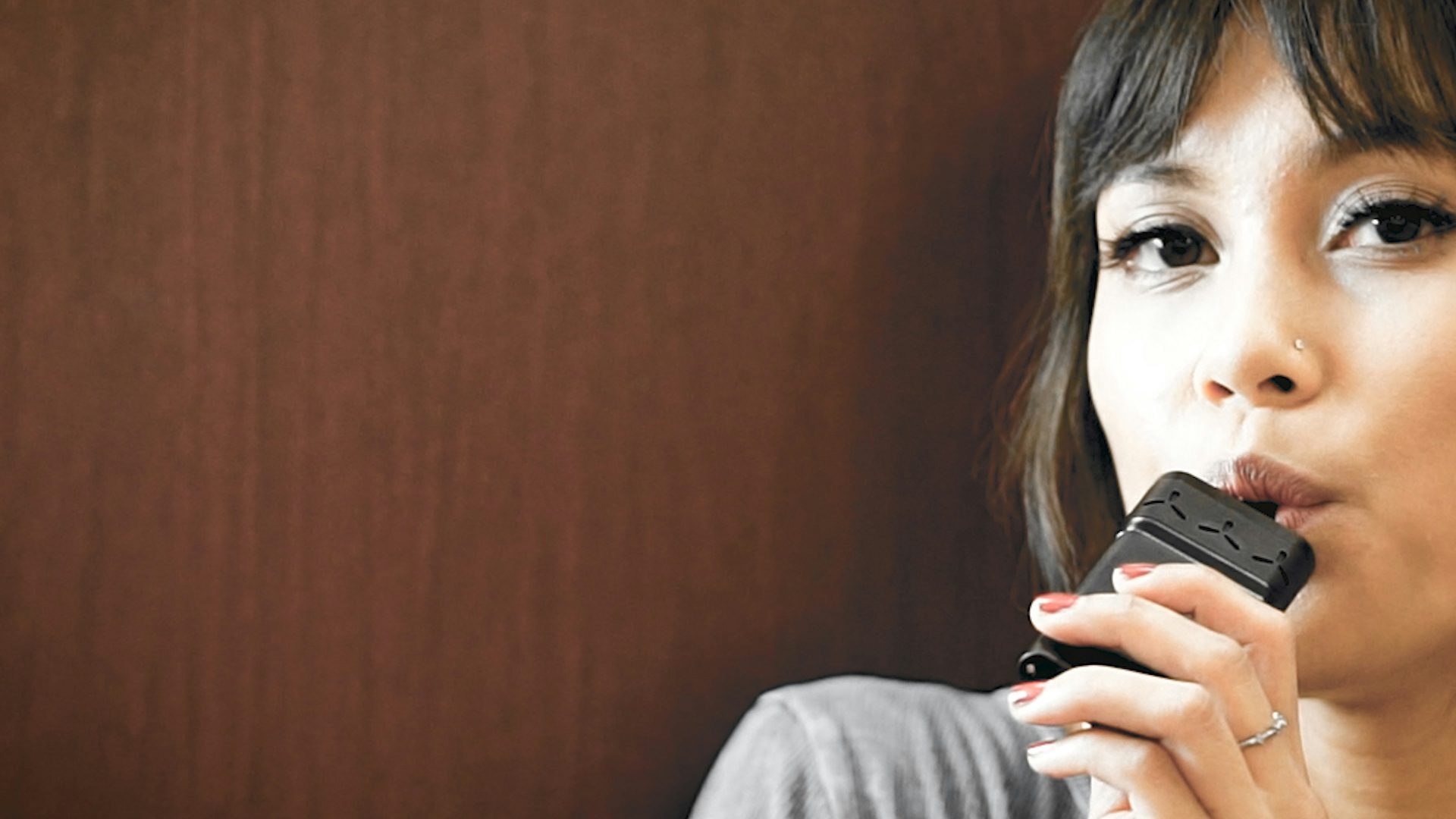 AirVape X Features
Rounding out the AirVape X experience, the kit includes everything you need to get vaping right away.
With a lifetime warranty and the accessories you need to care for your AirVape X, this is a package meant to last.