So you've decided to go with LED lights for your weed grow. That's a wise choice. LEDs are famous for boosting yields and producing ounces of beautiful, healthful bud. They might be more expensive than other types of grow lights, but if you want the most bud for your buck, LEDs provide more for your plants, and that means more for you. That's not the only reason these particular grow lights are such a hit amongst growers, however.
LED Grow Lights: Benefits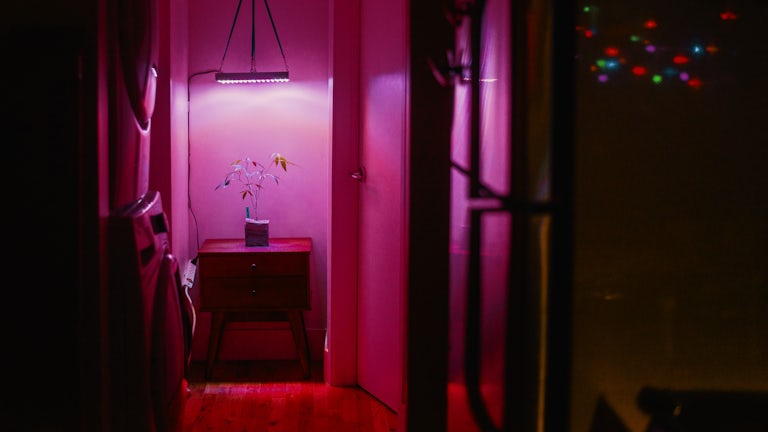 LED grow lights are popular for three primary reasons. Firstly, they use less power and less heat, cutting back on electricity costs and saving energy. Secondly, LEDs can also be placed closer to your plants, making it easier to cultivate cannabis in small, tight spaces. Finally, LED grow lights are a lot simpler to set up than the alternatives. They are a package deal, meaning you don't have to buy any extra equipment like a reflector or ballast as you would with traditional grow lights. Just plug and grow.
Those are the primary reasons, but there are a couple of extra tidbits that might persuade you to pick LED lights for your grow. LED lights last about 40,000 hours longer than MH bulbs and a little over 30,000 hours longer than HPS bulbs. While you may wind up paying more than you would for an MH or HPS grow light, an LED will have you covered from seed to harvest.
Full Spectrum LED Grow Light: Why They're The Best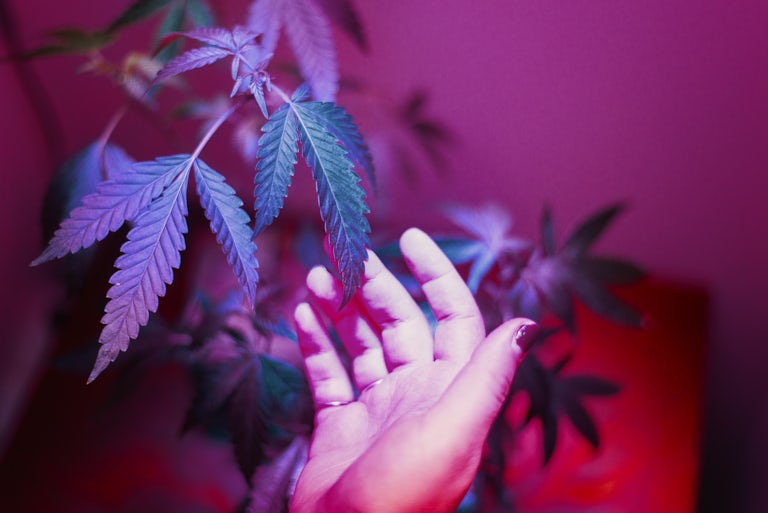 When shopping for LED grow lights, we have one recommendation: go full-spectrum. Full-spectrum LEDs are the closest thing to natural sunlight, meaning your plants get all the wavelengths of light they require for a full grow cycle. When growing indoors, they allow your plants to be as high yielding and healthy as they can be.
Now that you know why LED lights, especially full-spectrum LEDs, are the best for indoor weed plants, picking out the best one for your grow won't be nearly as hard. Whether it's a closet grow or you're working with a single plant, or, money is tight, and you need something affordable, we've compiled a list of the best LED grow lights to suit a variety of plants, budgets, and spaces:
Best LED Grow Light Under 200: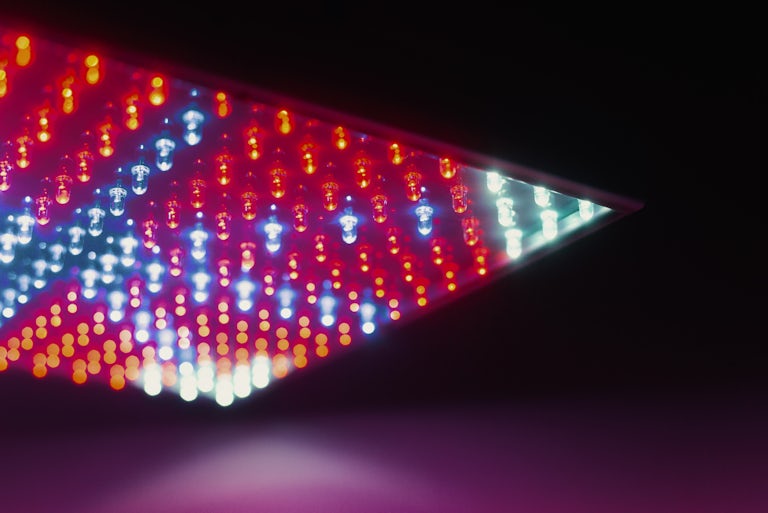 Some LED grow lights can cost over $300, especially those with higher wattages. The Apollo Horticulture Full Spectrum 400W LED Grow Light, however, retails at less than 200. The 400W version can be used for up to 50,000 hours and is backed by a limited two-year warranty. Its included stainless steel hanging clips and instruction pamphlet makes installation a breeze. Moreover, its fan is as quiet as a mouse, which makes this particular light perfect for growing weed indoors on the sly. On a tighter budget? The 300, 240, and 180W bulbs are cheaper still and offer the same quality despite the dip in wattage.
Best LED Grow Light For One Plant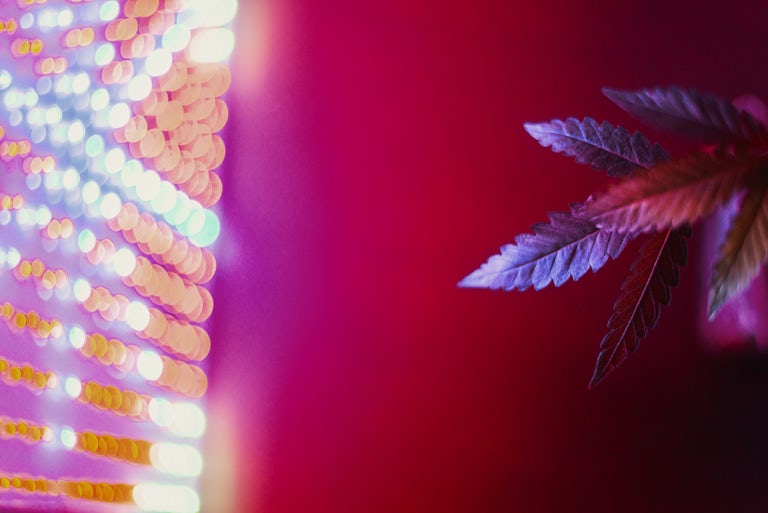 Even if it's just one precious cannabis plant you're growing, you still want a high-quality full-spectrum LED light so that you get the healthiest buds. This 300W full-spectrum LED from MarsHydro is the perfect size for a beginner grow, and it's great for small spaces. Plants love MarsHydro, and you'll notice just how much within the first few days. It packs enough punch to grow two plants if you're feeling ambitious, but with only one, your plant will thrive beautifully. Not to mention, this MarsHydro LED keeps cool, so you don't need to worry about setting up any additional ventilation, though its fan isn't the quietest.
Best LED Grow Light For 4×4 Tent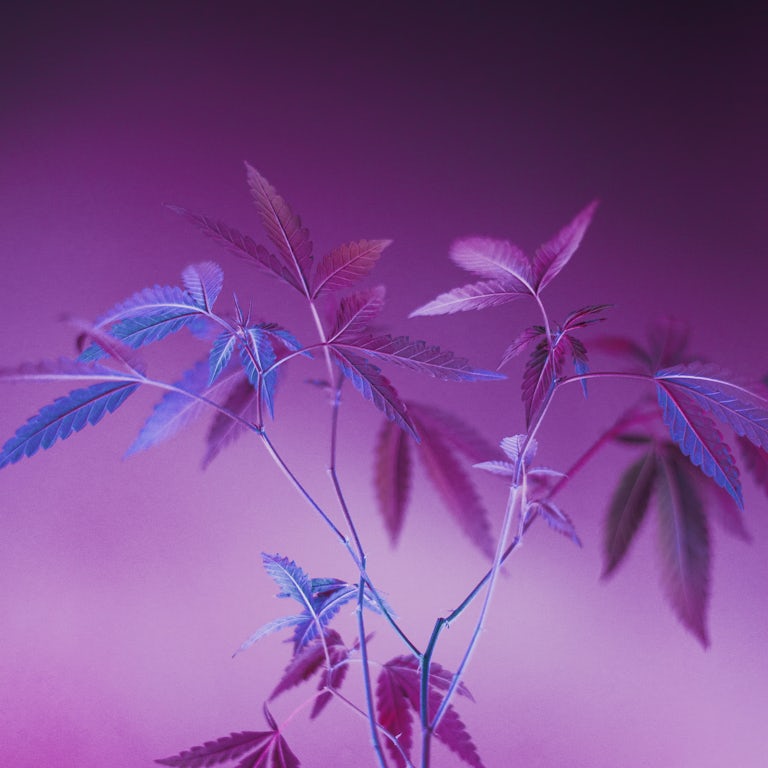 Plenty of 4×4 tent growers swear by the VIPARSPECTRA V1200 full-spectrum LED grow light. It covers a 4×4 nicely and provides ultra-bright light that plants adore. VIPARSPECTRA features four semi-noisy high-speed fans and aluminum heat sinks that make it easy to control the temperature. It comes with two complimentary 1/8″ adjustable rope hangers to keep the unit even and sturdy. Though it does lack other features that come with LED grow lights, like dimmers and on/off switches, for the price and amazing results, the VIPARSPECTRA won't be beaten.
Best LED Grow Light For Closet Grow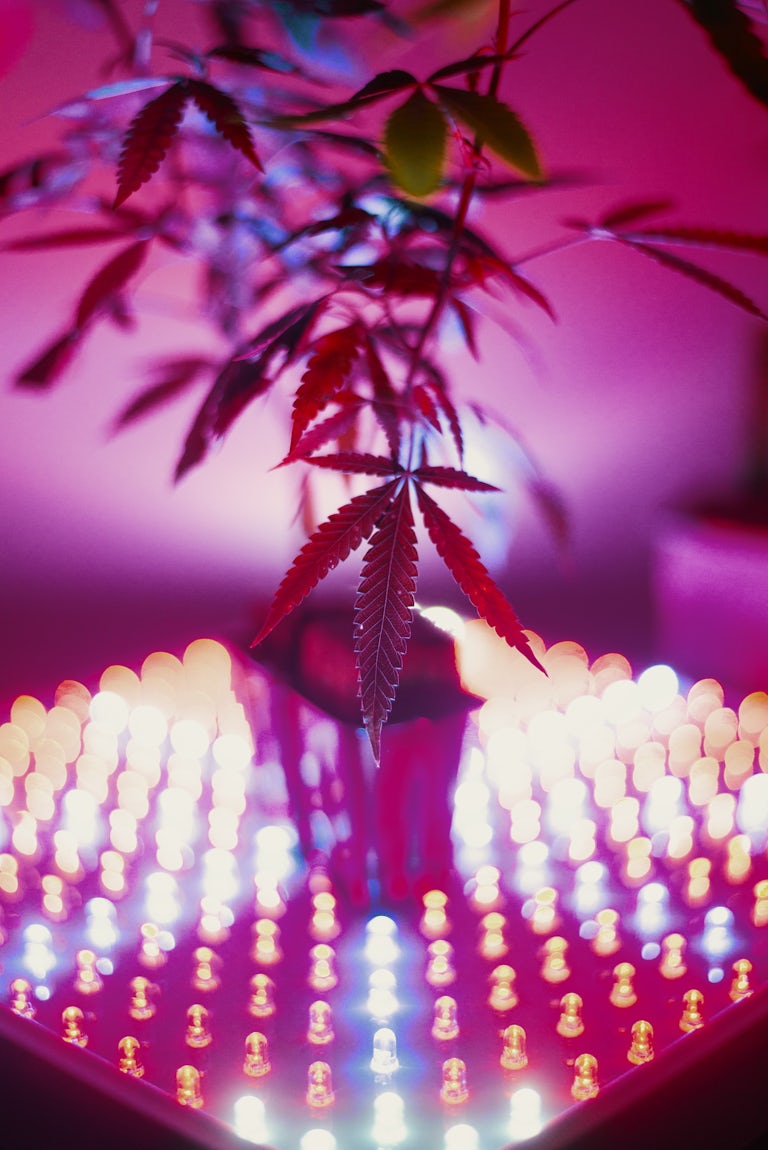 For a closet grow, you generally need a light that's powerful enough for 2 to 4 plants. While the MarsHydro 300W LED is the right light for one plant, customers say the BLOOMSPECT 300W, is two times more powerful and therefore better for covering more plants. Its fan is a lot quieter too, which is excellent if you're growing weed behind closed doors: literally and figuratively.
Best LED Grow Light: Amazon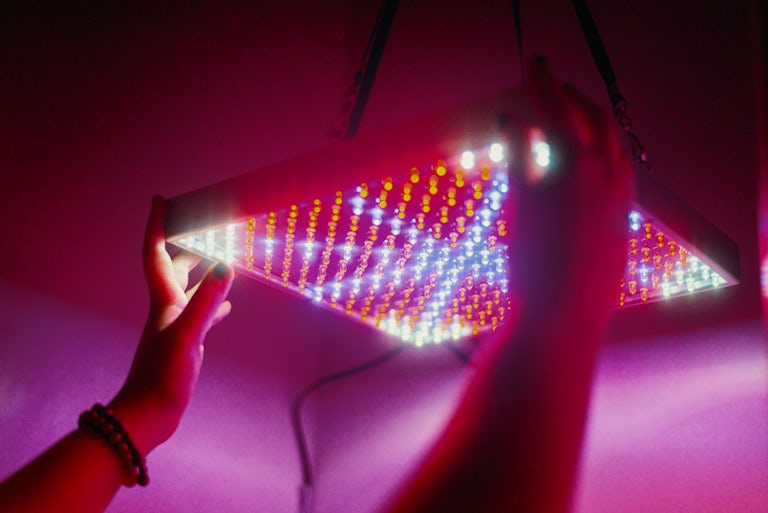 If you're all about ratings and reviews, and want the best LED grow light for the money, then the Roleadro Galaxyhydo Series 1000W LED is it. On Amazon, it has over 1,000 reviews, 76% of which are 5-star ratings. Not only is it affordable, but it also features quiet cooling fans and aluminum sinks to avoid overheating. The lights are blinding, yet, the unit draws little energy, meaning it's both powerful and efficient. It's so powerful, in fact, that you would be wise to purchase a timer to limit daily plant exposure. Perhaps the only reason the Roleadro Galaxyhydro Series 1000W LED grow light doesn't receive more 5-star reviews is its lack of an on/off switch. Other than that, this is the ultimate LED full spectrum bulb for growing weed indoors.