Hemp oil supplements are all the rage in the health and wellness scene. While many consumers take them in hopes of easing temporary symptoms of inflammation or mood swings, others are drawn to the oil's relaxing and stress-fighting reputation.
With many different supplements flooding the market, however, consumers now face a dilemma: too much choice. How do you pick what's right for you with so many darn products out there?
Amazingly, the many types of hemp oil on the market all have their own particular uses. In hopes of clearing some of the confusion, this simple guide breaks down the best ways to take hemp oil and when to use each type of product.
What Is The Best Way to Take Hemp Oil?
With the variety of the hemp oil products available, you can safely say that there is a CBD supplement for everyone. Yet, not all supplements will work for every person.
Gone are the days of generalized, one-size-fits-all products. These days, how you consume CBD is a highly personal experience. Some ways of taking hemp oil, however, may still be better than others. Here's why:
Sublingual Hemp Oil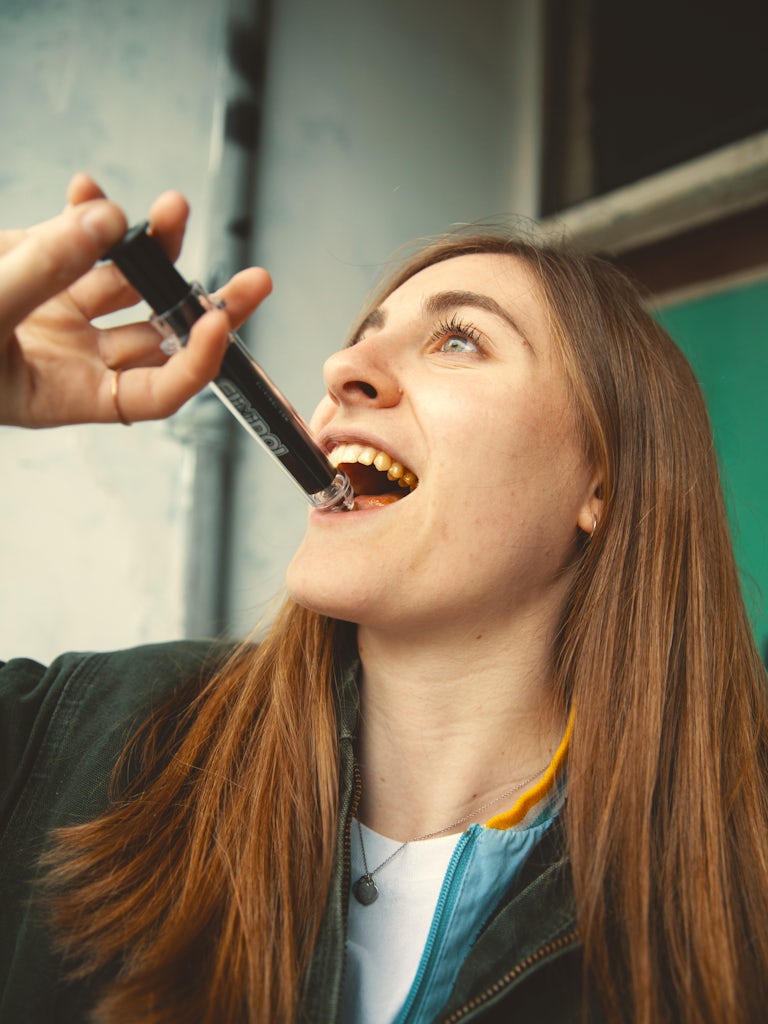 If you're hoping for a fast and safe way to use hemp oil, sublingual delivery is an excellent way to go. A sublingual supplement is applied under the tongue and absorbs best when held in the mouth for about two minutes. After application, CBD and other active compounds are then absorbed through the mucous membranes of the mouth and make their way directly into the bloodstream.
Unlike other types of hemp oil, sublingual products bypass the lungs and the slow digestive system altogether. For many people, this means fast relief. While not the speediest way to consume hemp, sublingual formulations often reach the bloodstream within 20 minutes after consumption. The impact of sublingual hemp can last for up to three hours. For a quality sublingual hemp oil product, we recommend the Elixinol X Pen.
Hemp Oil Capsules
The downfall of many hemp oil supplements is that they do not produce long-lasting results. While sublingual products produce very rapid results, you may have to repeat servings a few times throughout the day depending on your individual needs. Hemp oil capsules, on the other hand, take much longer to metabolize. This means that they are more likely to provide sustained nutritive benefits throughout the day. Hemp oil capsules must first undergo digestion in the stomach and absorption in the small intestine.
Unfortunately, the process of digestion can take a while. In general, it is often recommended that consumers wait 30 minutes to up to two full hours before the overall nutritive benefits of the supplement present themselves. Once they kick in, however, the results of an oral capsule can last for around six hours. Keep in mind that how well your body metabolizes the hemp supplement will ultimately determine how long the experience lasts for you.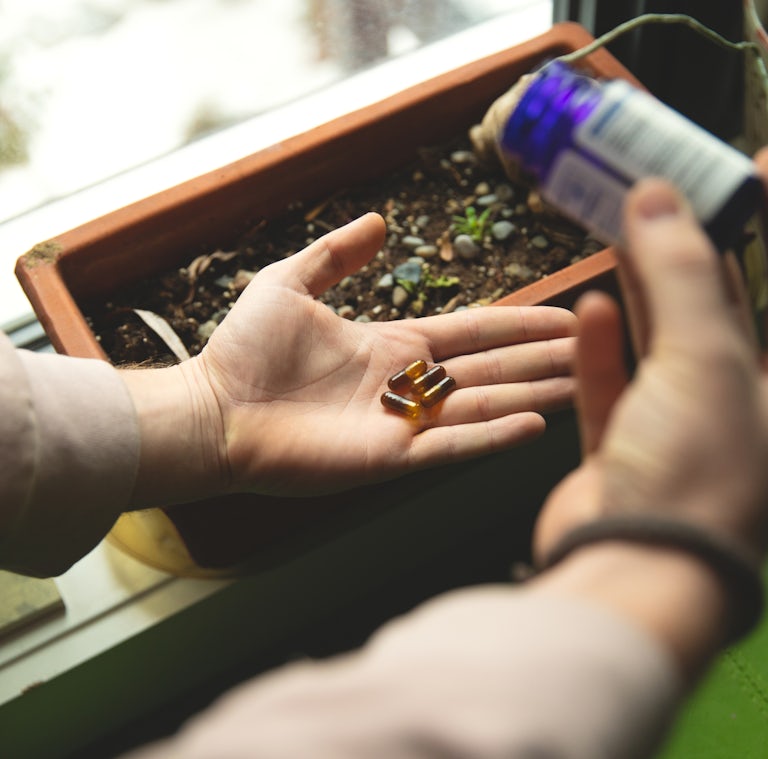 Furthermore, while they are very easy to take, capsules can also be somewhat inefficient. Depending on how well your body metabolizes the supplement and what else you have taken along with it, not all of the CBD that you take will end up in your bloodstream or lymphatic system. Frankly, some of the CBD you consume orally is eliminated with other waste from the digestive system . Unchanged at that, apparently.
For this reason, some consumers opt for supplementing with an oral capsule while also keeping a sublingual product around, just in case.
If you're planning on doubling up on your CBD supplements, it's always recommended to chat with a trusted medical professional about the best course of action. Be sure to ask about any prescription medications you may be taking, as hemp CBD consumption may need to be monitored by your healthcare provider.
Topical Hemp Oil
Topical hemp oil is perhaps one of the most fun and unexpected ways to use hemp oil CBD. The CBD found in hemp oil can interact with specialized cell receptors found on the skin (and throughout the body) called cannabinoid receptors. Thanks to engagement with these receptors and other cell receptors on the skin, topical CBD may be able to help ease inflammation and pain in a localized area. That is, if experimental research and case reports are worth their weight. Regardless, topical CBD is expected to provide relief within 30 minutes. Oil-based tinctures, full-spectrum extracts, and CBD-infused creams and products can all be applied directly to the skin.
Hemp Oil Edibles
Sometimes, hemp oil is also infused into foods like candies, drinks, and treats. These edibles function in more or less the same way as oral capsules. There is one key difference, however. Liquids—like those found inside gel-filled oral capsules—are digested and metabolized faster than solids. So, it may be easier to reap the benefits of a gel capsule or a hemp-oil infused beverage more quickly than CBD that has been infused into solid food. Regardless, for those searching for long-lasting relief, oral hemp oil is a preferable way to go.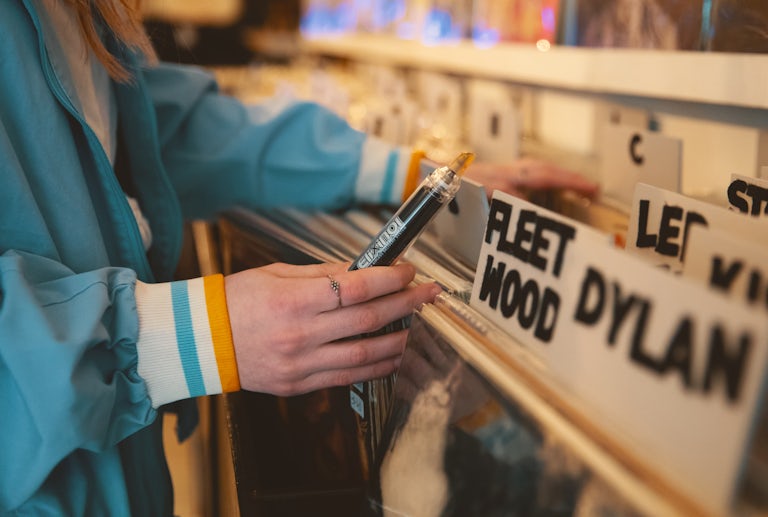 Finding the Best Hemp Oil
As you can see, there are many different ways to take hemp oil. Each method, however, has its own pros and cons. Those hoping for precise serving control should consider sublingual and oral products. For consumers interested in more sustained relief, oral CBD may be one of the best options available right now. How you use hemp oil is easily customizable to your particular needs. So, before you start, it may be wise to take some time to decide which method of delivery is best for you.