Hair loss is an issue most men will have to confront at some point in their lives. Sixty-percent of men experience hair loss in some form by the time they turn 35, with chances of it increasing as they grow older.
Factors that contribute to hair loss in men can include poor physical health, diseases, and the use of specific medications. However, the principal reason behind men losing their hair, otherwise known as Male Pattern Baldness (MPB), generally depends on a man's genetics.
Though many hair loss solutions and gimmicks alike have surfaced over the last few decades, a safe and effective way to encourage the regrowth of hair remains unavailable.
So as cannabidiol (CBD) grows in popularity for everything from chronic pain to anxiety, many are asking whether this "miracle compound" can do anything to stimulate hair growth, reduce hair loss, and promote overall hair health. Here's what we know.
Can CBD Prevent Hair Loss?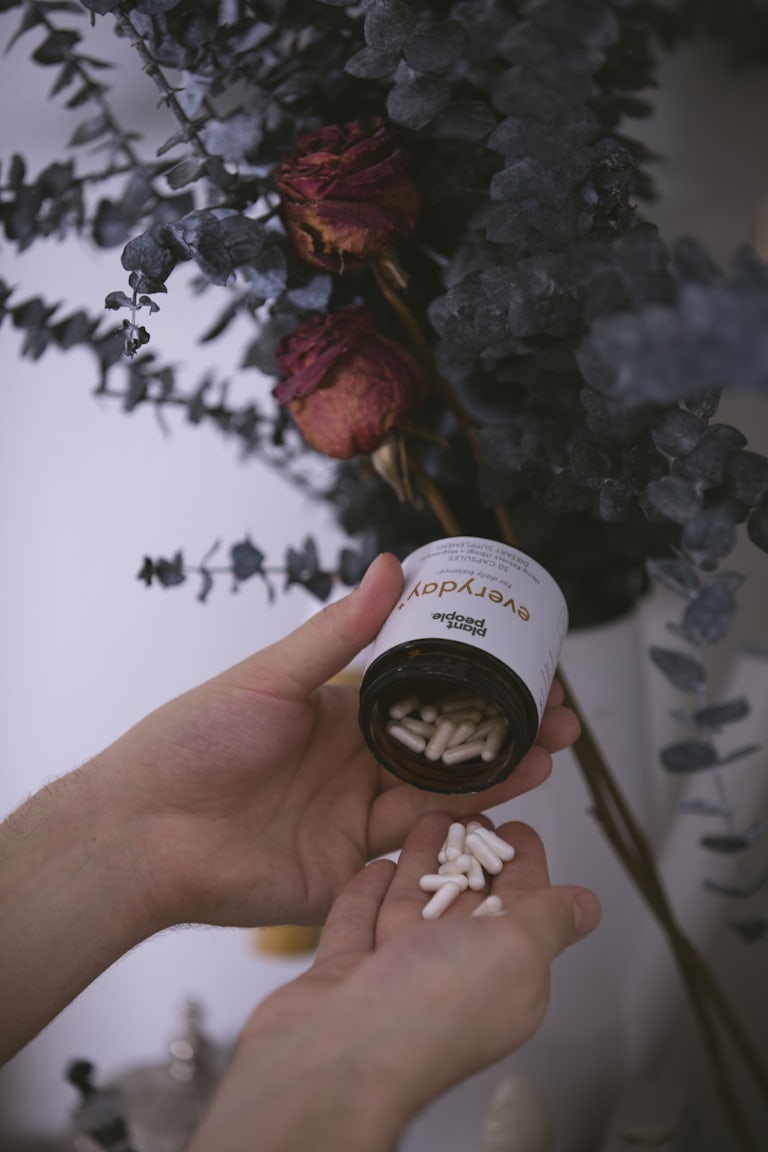 While there is currently no evidence that CBD can cure or prevent hair loss, there are several properties of CBD that can help hair grow.
The cannabinoid contains natural moisturizers that help hydrate the scalp and maintain the healthiness of thinning hair. CBD also includes a vast range of beneficial properties, including Vitamin E, which assists in making hair stronger at the follicle.
In addition to Vitamin E, CBD oil contains essential fatty acids like Omega 3 and Omega 6. These vital acids contribute to strengthening hair, which means CBD oil might be able to reduce the rapidity of MPB.
According to a study conducted by the University of Seville cited by The Belgravia Center, CBD oil also contains essential nutrients like calcium, phosphorus, magnesium, and potassium, all of which contribute to a person's overall health and subsequently, stimulate hair growth.
Does CBD Oil Cause Hair Loss?
There is no evidence suggesting that the use of CBD or CBD oil can cause hair loss. In fact, in general, it's noted for having few—if any—side effects.
It's non-psychoactive, meaning it doesn't get users high like THC. And in recent years, it's becoming an increasingly popular treatment for conditions from epilepsy to severe inflammation.
The cannabinoid is also known to encourage blood circulation throughout the body, which is essential for overall wellbeing. Proper blood circulation helps encourage hair growth by expanding and promoting follicle growth.
The Best CBD Shampoo For Hair Loss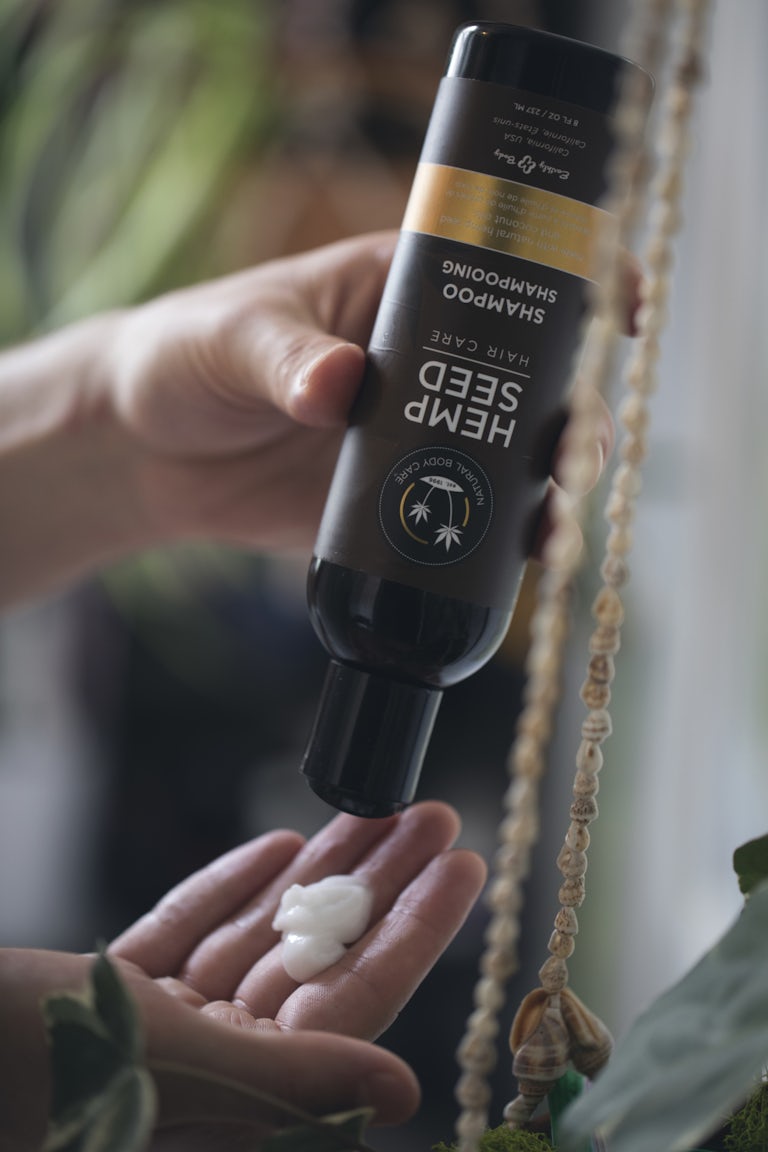 Though the benefits of CBD are becoming recognized more and more throughout the world each day, CBD shampoos and conditioners are still somewhat rare.
One company using CBD as the main ingredient in their hair care products is Bud's Pure Naturals, whose 'All In One CBD Shampoo' contains high amounts of CBD.
The All-In-One CBD shampoo includes ingredients designed to fortify the hair and scalp, along with CBD extracts. Other natural ingredients added, such as Vegetable Glycerin, Witch Hazel, Silk Amino Protein, and a wide variety of essential oils, can help keep hair healthy and even reduce the speed in which hair thins out.
The next best option for a CBD shampoo or conditioner is a hemp-based one, as it will carry many of the same beneficial properties. The difference between hemp oil and CBD oil is that hemp oil is created from hemp's seeds, whereas CBD oil is made from the leaves, stalks, and flowers of the hemp crop. Hemp-based wellness products, including hemp shampoos and hemp conditioner, are easily accessible in most places where hemp products are legal.
Earthly Body is a highly trusted brand of hemp-based wellness products which provides two variants of their gentle hemp shampoo and conditioner combo: Earthly Body Hemp Seed Hair Care and Earthly Body Miracle Tea-Tree and Hemp Seed Oil.
Either option is suitable for men with thinning hair, as Earthly Body hair products are free of sulfate, an aggressive chemical that can cause stress to the hair follicle and scalp damage. Earthly Body Hemp Seed Shampoo includes a wheat protein that improves hair appearance, as well as coconut oil, designed to make hair smoother and moisturized. And their Tea-Tree Seed Oil contains ingredients such as argan oil, tea tree oil, and Vitamin E, all of which contribute to unclogging follicles and promoting growth.
Why Use CBD Oil for Hair Loss
The effects of hair loss don't stop at the scalp. It might not be common knowledge, but men who experience hair loss can also suffer psychological side effects, including stress, anxiety, and depression.
And while it's uncertain the extent to which CBD oil prevents hair loss (it certainly doesn't hurt), one thing that's becoming increasingly clear is that CBD helps many with the mental health issues that can accompany aging. This may be reason enough to start exploring CBD oil, a few drops in your morning coffee or under the tongue, daily.