What's the ultimate secret skin care weapon? CBD, of course. In case you didn't know, CBD is one powerful cannabinoid that has both antioxidant and anti-aging properties. So if you're looking to give your skin a boost, then the Healing Rose Company can help take it to new highs. Don't worry; their lovely products won't actually get you high. But what they will do is nourish and replenish your skin. And leave it smelling amazing while they're at it. From salves to bath bombs, here's a closer look at their skin care collection and how their main ingredient CBD can benefit you.
Healing Rose Company's main ingredient is CBD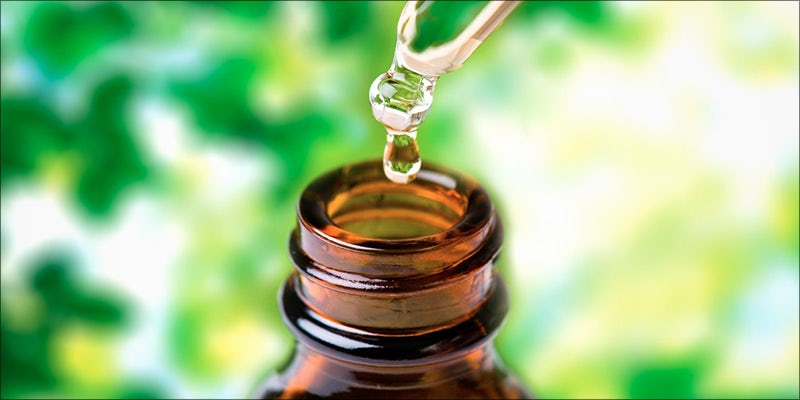 First things first, CBD, also known as cannabidiol, is one of 113 active cannabinoids found in the cannabis plant. Unlike THC, the molecule that everyone knows and loves, CBD is non-psychoactive. In other words, it won't get you high. But don't let that turn you off, this powerful cannabinoid is taking over the beauty world for a reason.
What THC and CBD have in common is that they promote relaxation. However, CBD does so without getting you stoned. That's why companies like the Healing Rose are adding it to their products. Its medical potential cannot be denied. Not only does CBD work as an antioxidant, but also an anti-inflammatory and analgesic, among other things.
Healing Rose is based in recently-legalized Massachusetts. But what makes them stand out from other skin care companies you might ask? Well, they use only the finest and most organic ingredients. Each product is 100% free of THC and made with care.
Rest assured that the Healing Rose Company has spent a lot of time researching to develop their formulas. And they strive to improve their products continuously, all of which are created right in Andover, MA. They were generous enough to send us some samples, and now we want to share them with our readers. Be warned; you're about to fall in love.
Peppermint Spice Extra Strength Salve (300mg CBD)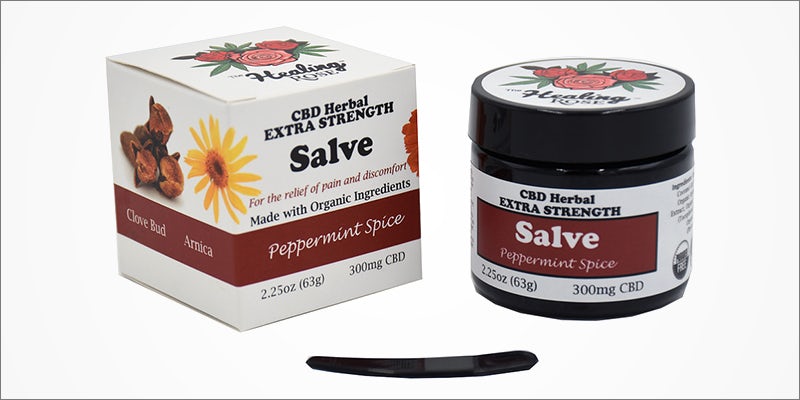 This CBD Herbal Salve is a best seller for a reason. Not only does it smell delicious, but it's also quite the pain reliever. Loaded with shea nut butter and coconut oil, it will leave your skin feeling nourished without a doubt. And at your convenience, it comes with an applicator, making its use quick and simple.
Lavender Massage & Body Oil (100mg CBD)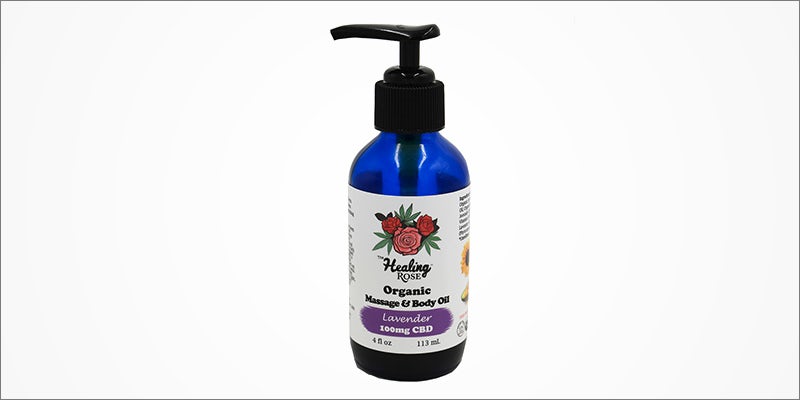 If you're someone who deals with stress, tension, and soreness, then let this massage and body oil melt it all away. The lavender aroma itself is enough to put you at ease. But don't be alarmed, it's not too overwhelming. After your shower, be sure to slather this stuff all over your skin. It will be most grateful.
Awaken & Refresh Roll On Blend (100mg CBD)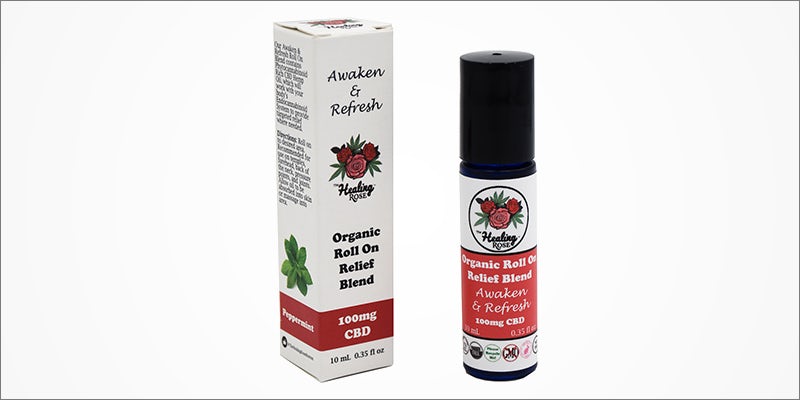 Need on-the-go relief? If so, then the Awaken & Refresh Roll On Blend is just what you need. By applying to areas such as the temples, joints, forehead, back of the neck, and pressure points, you will get to enjoy uplifting and awakening effects thanks to its Peppermint, Clary Sage, & Rosemary. The oils are fast-absorbing, and won't leave a greasy mess whatsoever.
Lavender Eucalyptus Pink Himalayan Bath Bomb (30mg CBD)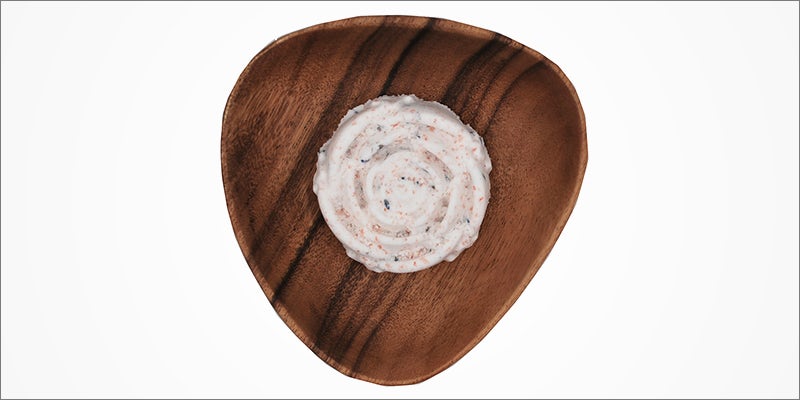 You don't have to spend big bucks at Lush to treat yourself with a luxe bath bomb. Just use this one instead! Whether you're seeking relief after an intense workout or simply want to relax, all your aches and pains will dissolve away once you drop this baby into your tub.
Lip Balms (10mg CBD)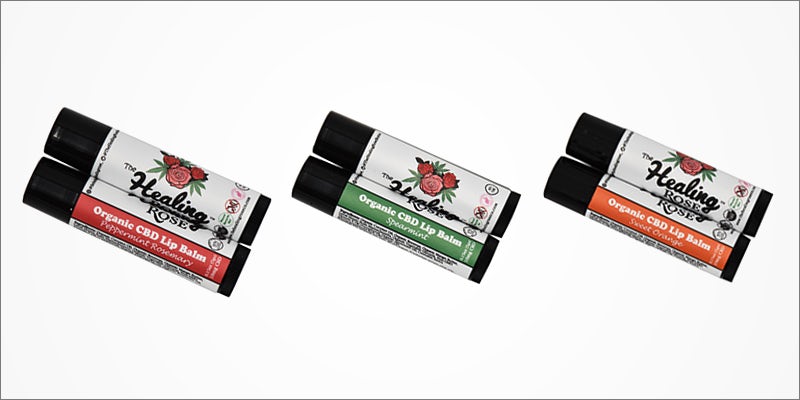 A tasty and healing lip balm is hard to come by, but just know that the Healing Rose Company has your back. There are exactly three flavors: Spearmint, Peppermint Rosemary, and Sweet Orange. We were fortunate enough to be able to try them all! Each contains organic beeswax and local honey from a Massachusetts farm, one that uses all organic bee farming practices. Dry, cracked lips stand no chance against these lip moisturizers.