The HMBLDT pen is the most disruptive cannabis health product to hit the market this year. HMBLDT tackles two of the most common problems with medical marijuana; dosage and transparency. HMBLDT's concept is simple but revolutionary in an industry still gaining its footing; consistency is key. Each hit releases an exact 2.25 mg dose. Each pen has a publicly available chemical breakdown and is specifically formulated to target a particular state of mind; Bliss, Sleep, Arouse, Passion, Calm, and Relief. Each formula has varying levels of THC, CBD, and terpenes and is quadruple tested to ensure consistency.
"Our goal was first to design product that helps and second that helps would help someone feel comfortable with cannabis. To do that we've focused on designing a product experience that is consistent, repeatable and predictable – or in other words, we've focused on dose. Dose is an important part of using any therapeutic tool without dose", says Derek McCarty, Chief Marketing Officer of HMBLDT.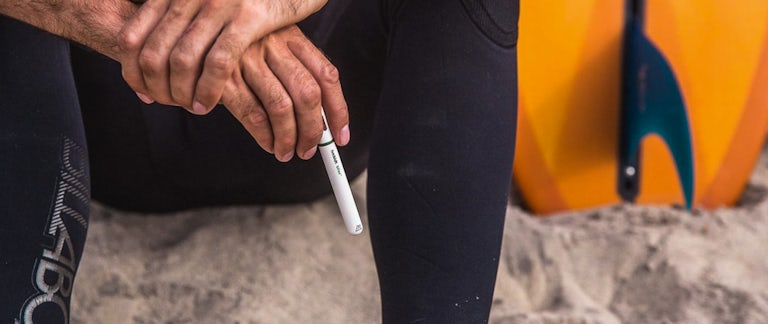 By creating a system that distributes just one dose at a time, patients can easily understand how much CBD or THC they need and can easily regulate intake. In a social environment where opposition to legalization is still widespread among some political circles, a cannabis brand that transcends stoner branding to reframe cannabis as a wellness product does as much to forward the legalization movement as it does to improve the lives of its customers.
According to McCarty, "Legalization should not depend on a stigma or a stereotype. Our focus is to use dosage and targeted formulations to help people harness the healing benefits of the plant and do as much research as we can to help as many people possible. The more people we reach, the more people who experience the healing benefits of a safe, natural medicine, the greater impact we'll have. In terms of how we proceed as a society."
Typically, the recreational or medical cannabis user will purchase their weed from a dispensary, often consulting the advice of a budtender. The issue is, that with revolving menus many budtenders don't know much more about the specifics of the product than the customer. In fact, many budtenders still subscribe to the broad recommendation categories of "Sativa" or "Indica," ignoring the subtleties of terpene or cannabinoid combinations. While the HMBLDT pen doesn't eliminate the need for strain experimentation, it offers customers more information about what they are getting into than the typical tattoed dispensary store-clerk.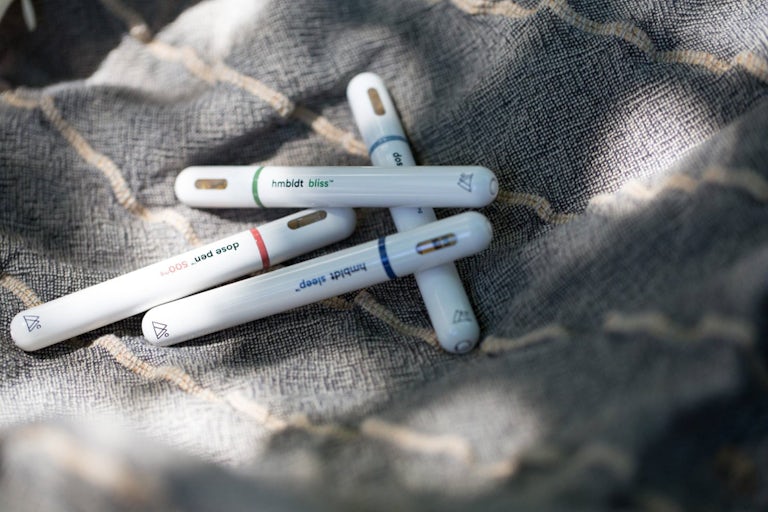 In the midst of the climbing overdose mortality rate of the opioid crisis, it has never been more necessary for Americans to take their health back into their own hands.
"By researching the plant, understanding how it works in our body and creating targeted and effective plant-based solutions we can create a new narrative in health. One that focuses on find safe, natural solutions and starting there before turning to powerful and sometimes toxic options like pharmaceuticals. The more educated we are. The more safe options we have. The less we'll depend on potentially harmful medicines," says McCarty.
With more Americans than ever contemplating the option of using cannabis to supplement their health, it's important that the market acknowledges that not all users are interested in achieving the heady-kush-high promoted in 21 Savage music videos. Many users are returning to cannabis after a decade's long hiatus or being exposed to it for the first time as social acceptance reaches the tipping point. This is what makes the HMBLDT pen so revolutionary; it makes cannabis entirely approachable.