What if you could get a microdose of cannabidiol (CBD) along with the perfect kick of energy? CBD is a non-psychoactive component of the hemp plant. Now, one cannabis company has introduced a novel way to get a quick CBD kick and your daily dose of vitamin B in one go. Kannaway Energy Chews are CBD-infused chewable energy supplements, designed to give your brain a serious boost. Seriously, how cool is this new cannabis product? Here are the details:
Kannaway introduces CBD-infused energy chews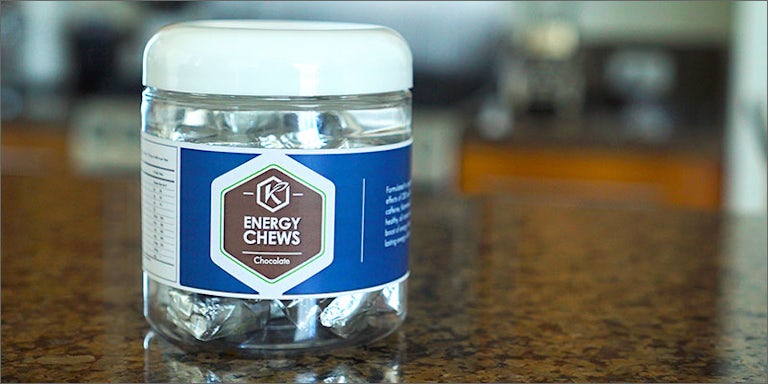 If you thought gummy vitamins were revolutionary, the Kannaway Energy Chews will seem astounding. An energy supplement for people on-the-go, Kannaway Energy Chews combine the focused effects of CBD with vitamin B, which plays a role in energy, cognitive function, and mood management.
Basically, these simple chews are a treat for your brain. The Kannaway Energy Chews are the work of Kannaway, LLC. Kannaway is a cannabis based Peer Marketing and Sales company and a subsidiary ofMedical Marijuana, Inc. (OTC: MJNA).
Medical Marijuana, Inc. is a family of companies dedicated to destigmatizing hemp and making it a part of everyday health. Seven brands currently exist under the Medical Marijuana, Inc. umbrella.
Kannaway was the first lifestyle marketing company to market hemp-based CBD products, and their most recent product is a must-try for anyone looking for a new, inexpensive, and science-based way to fire up your brain.
About Kannaway Energy Chews
The Kannaway Energy Chews were designed to replace a morning cup of coffee, energy drink, and stimulating junk food. Each chew contains five milligrams of sustainable hemp-based CBD.
At $1.20 to $1.32 a pop, these are inexpensive alternatives to your usual stop at the coffee shop. They inspire a similar amount of mental energy to an espresso, only without the caffeine jitters or inevitable crash that comes with energy drinks. Not to mention, much of the "energy" in these drinks comes from glucose, which is more or less sugar.
Both sugar and caffeine may spike energy in the short-run but can lead to fatigue and brain fog later on during the day. Kannaway Energy Chews energize through nutrition, including vitamin B and CBD. This promotes a long-lasting, sustainable energy that won't leave you feeling exhausted.
Kannaway LLC's CEO, Blake Schroeder, is looking forward to offering busy professionals and anyone on-the-go a safe and healthy energy option.
We are excited to unveil our new line of Kannaway Energy Chews as a nutritious alternative meant to supplement the daily lives of consumers.

We are pleased to announce that Kannaway Energy Chews will bring a combination of nutrition and affordability back to the marketplace. – Schroeder
Kannaway Energy Chews are available in a delicious chocolate flavor with more flavors in development such as sour apple, cinnamon and more according to Schroder. They are also low-calorie and come in jars containing 30 chews.
A $36 to $40 price tag will earn you a month's supply of microdose CBD and boosting vitamin B. All in all, these chews are a simple way to enhance your day.
To learn more about Kannaway Energy Chews, visit Kannaway.com.
These statements have not been evaluated by the FDA and are not intended to diagnose, treat or cure any disease.