The growing popularity of marijuana clothing, jewelry, and bedroom décor is definitely a sign of how mainstream cannabis culture has become. Now you can smoke cannabis to help you sleep and then have super heady dreams as you rest your head on beautiful bud covered pillows. For the more serious cannabis connoisseurs, you can even pick your favorite strain and decorate your room accordingly. These are some of the top ten headiest pillowcases on the market.
7. Cannabis II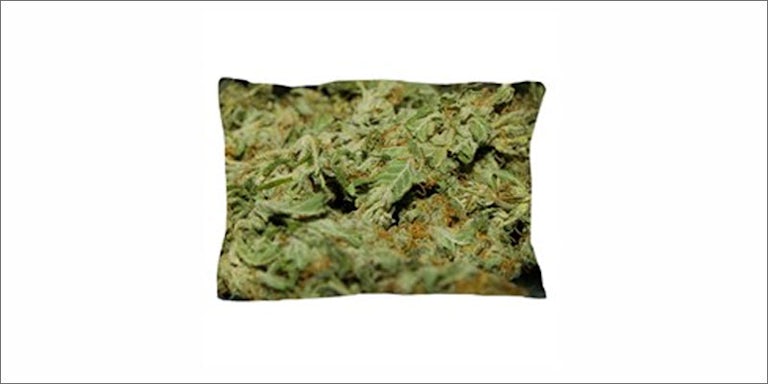 This pillowcase described as "leopard skin for stoners," is a graphic image of super crystallized beautiful bud, enough to make any stoner have sweet dreams.
6. Cannabis Sativa Bud
This gorgeous sativa flower depicted on this pillowcase is called "Chernobyl Bud." This is the perfect kind of cannabis for anyone who has an affinity for nuclear accidents and wants to feel as though they got blasted by a power plant…while they sleep.
5. The Master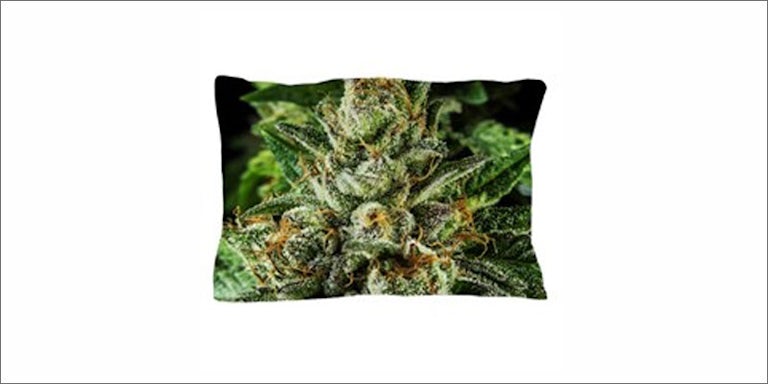 Someone was shooting some serious cannabis porn when they made this pillowcase. The incredibly high-resolution image is of a mature indica plant with sticky green buds and orange hairs.
4. Glistening Trichromes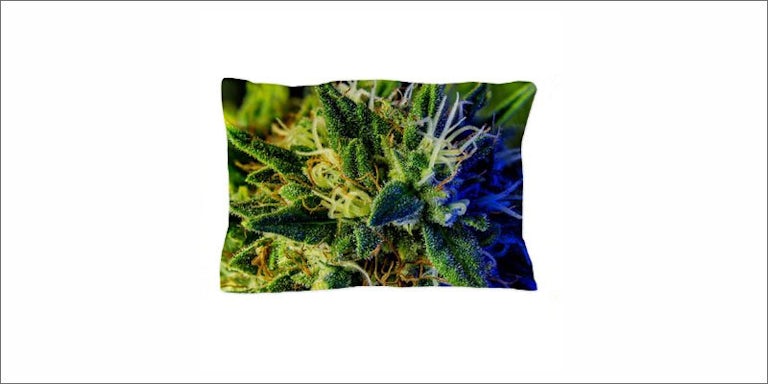 You might think, "These pillow cases can't possibly get headier." Well, think again. This image is a mature sativa bud from a marijuana plant ready for harvest. The close-up trichrome shot is for all of your friends working in dispensaries, grow houses, or other segments of the cannabis industry.
3. Kush Plant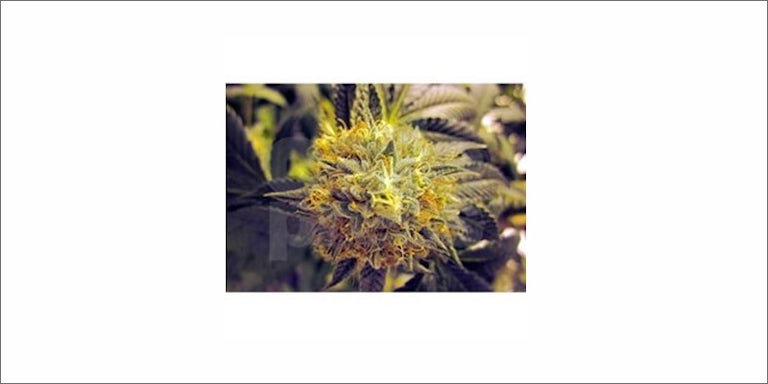 If Kush is your preferred kind of bud, then this is where you should be resting your head.
2. Grand Daddy Purple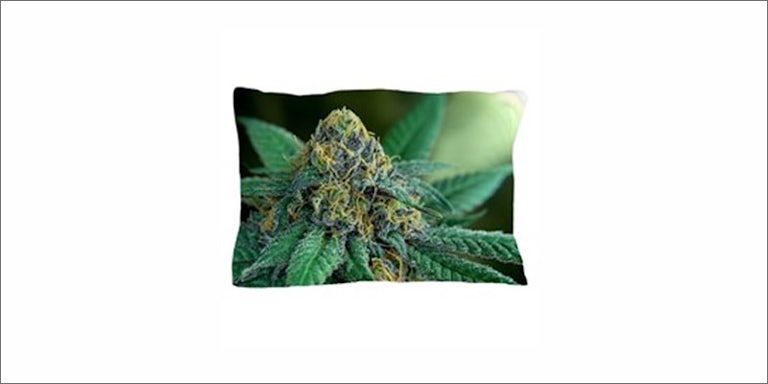 This beautiful hairy purple bud has frosty trichromes and seems so close you could almost smoke it!
1. Ghost OG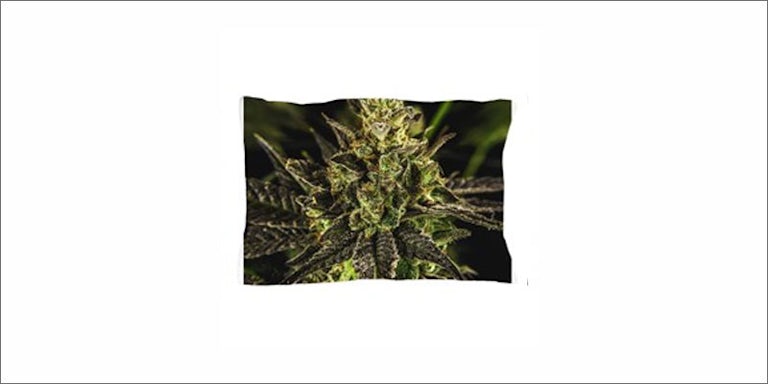 For anyone who likes a good indica strain, Ghost OG is your go to. If you feel passionately enough about this kind of bud, then this pillow will definitely make your wish list.
Do you have cannabis-themed bedroom decor? Let us know on social media or in the comments below.