Shopping for a new portable vape this year? You've got more options now than possibly ever before. Two of the top contenders remain largely the same, the Pax 3 and DaVinci IQ vaporizers being the clear standouts. Both have a sleek and sexy design. Both have high-tech adjustable temperature controls. No matter how you cut it, this is going to be a tough choice for any cannabis connoisseur. Let's dive into what makes them tick, and what makes them unique.
Pax 3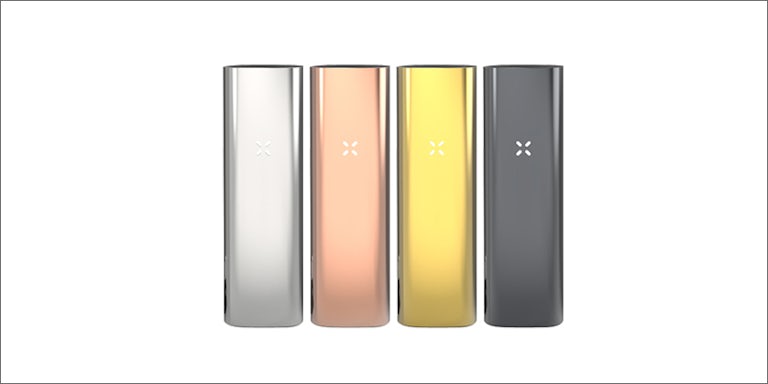 Get more enjoyment out of your days with this revamped version of the world's most legendary and recognizable hand vaporizer.
While the Pax 2 had great controls, Pax 3's chamber heats up in half the time, stays hotter even longer, and now has a light vibration feedback in your hand for greater ease of use. The temperature can be controlled via Bluetooth through a specialized smartphone app, whereas the Pax 2 only had one temperature setting.
In addition to getting the most out of your medicine, Pax 3 is easy to maintain. It includes virtually all the parts and tools required to keep your vape clean and in tip-top working condition – plus a 10-year warranty, which seriously makes a difference if you think about all the sub-standard vapes you've gone through in your lifetime.
One thing's for sure; your Pax 3 will be a loyal servant for years to come.
Type: dried flower and concentrates
Temperature: five preset settings
Heating mechanism: conduction
Vapor path: stainless steel
Cost: $274.99
Another change you'll see with the redesigned Pax 3 is the shiny new exterior finish, featuring multiple color options and a more glossy metallic look than the older brushed-metal version. Combine that with the colorful new LED light displays, and you've got to admit this is one sweet vape.
While the Pax 3 is an expensive choice for what seems to be a very small package, it's actually more affordable than some of its flower/wax vape counterparts. You'll find that it packs a punch and works reliably every time, and all the parts seal properly to protect your medicine from accidental spills.
It's a definite favorite among cannabis industry professionals for traveling, the outdoors, and simply getting the best flavor out of your favorite flower or concentrate.
Check out the rest of the space-age features and buy your own from Namaste Vapes.
DaVinci IQ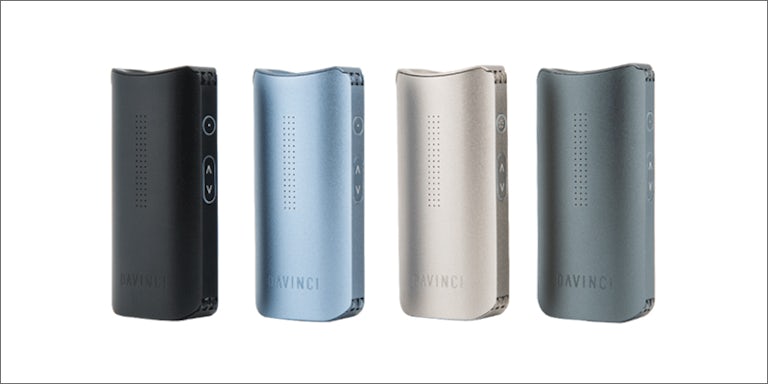 The DaVinci IQ has been pitted against some of the top players in the vape industry before, and always ends up near the front of the pack. This vape is the third edition from DaVinci and stands out as one of the highest quality options for true lovers of cannabis.
The DaVinci IQ has adjustable temperature settings that will allow you to experience the full flavor of your various flowers. Its Smart Path feature actually detects the perfect temperature range to use for your flower, given the setting that you've chosen.
The device's temperature can be controlled through a Bluetooth-enabled smartphone app, just like the new Pax lineup. The DaVinci app also allows you to analyze your vape's usage stats and turn the vape on or off. Try impressing your friends with that!
Of course, all the components are medical-grade, so you don't have to worry about pieces melting or putting you at risk of inhaling any residues. However, reviewers have said that this vape gets tough to clean after awhile of heavy use, even with the provided tools.
While many of these portable vaporizers require constant charging, like your phone, the Davinci IQ is different. It takes a rechargeable battery that you can easily change out for a spare one when you're out on the town. This is perfect for the serious adventure vaper who doesn't have time to fiddle around with cords.
Type: dried flower
Temperature: four preset settings
Heating mechanism: conduction
Vapor path: ceramic zirconia
Cost: $274.95
No shortage of style here; the color options for the IQ are right on point with the pallet available for the Pax 3. Pretty LED light displays and a smooth finish make the DaVinci IQ a futuristic and stylish choice, as well as a practical high-tech vape option. But it's the intelligent heating features on the inside that make it remarkable.
Unfortunately, the IQ falls short due to its inability to handle cannabis concentrates. But, if you're the type of person who smokes pipes, blunts or joints all day long, this could really be a healthy and practical choice for you to finally get serious about vaping your weed.
You can learn more about this device and purchase by visiting Namaste Vapes.
Who Wins?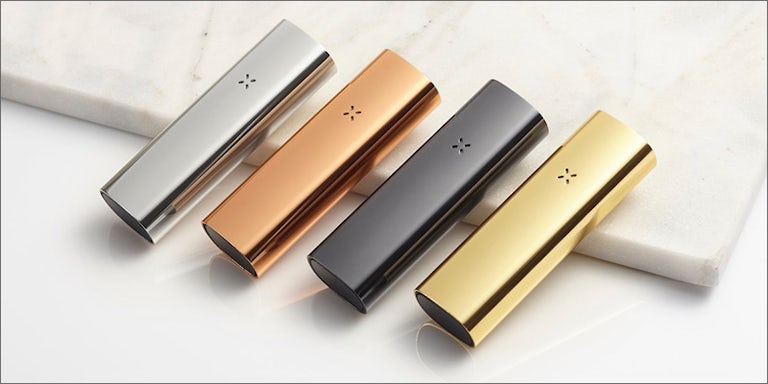 In this case, it's simply no question which vape will give you more for your money. The Pax 3 has officially cemented its place at the top of the personal vaporizer market, and is definitely setting the bar high for all future devices.
Pax Lab's addition of the concentrate insert to the Pax 3 has truly made it a monolith of the portable vaporizer world. No other technology even comes close right now. It pays appropriate attention to the rising popularity of concentrates and dabbing, making Pax an integral piece of the cannabis culture for consumers who love to try new ways of medicating.
Don't get us wrong – DaVinci makes a great device for flower connoisseurs. However, the Pax 3 is simply more versatile, more high-tech, and the perfect combination of fashionable and discreet. It's no surprise that smokers all over the world are coveting this stylish hand vape, saving up their cash for the day they can finally snag one of their own.
At nearly identical retail prices, you can't go wrong with either of these two Bluetooth-enabled personal vaporizers. The choice you make is all about your medicinal preference, and the type of lifestyle you live.
Both the Pax 3 and the Davinci IQ are available through Namaste Vapes. This month, Namaste is offering a very cool 5% discount on all orders with the code VAPE5. Browse and learn more about both vaporizers on NamasteVaporizers.com.