How do you judge a vaporizer company? By the quality of its products and commitment to technology, of course. Arizer is a vaporizer company that makes something for everyone. With three top-of-the-line tabletop vape units to choose from, Arizer is truly changing the way people smoke for the better. And these devices are not just for cannabis – the company hopes that lovers of all types of botanical herbs can find a healthy new way to consume with these highly advanced vape products.
Arizer Solo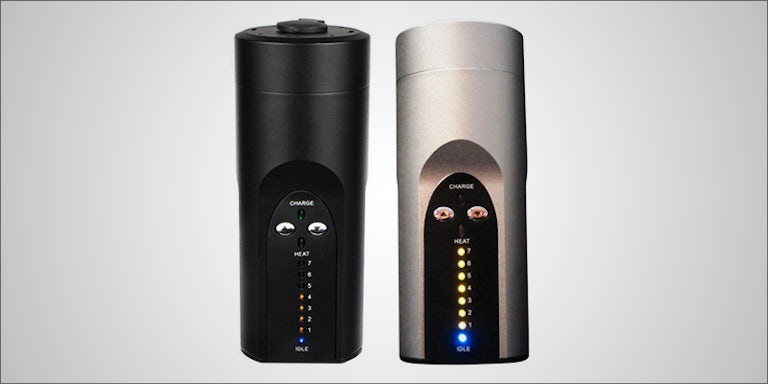 Arizer Solo is a small yet high-performance tabletop vaporizer that is durable for the road ahead. Though not completely portable like many models out there, the Solo is near-pocket-sized and will survive just about any journey with its hard shell design.
The vape comes outfitted with two different glass mouthpieces, as well as glass tubes that you can fill with your favorite herbs, then insert easily into the vape chamber for use. This device comes in a black or silver finish, has adjustable temperature controls, and lasts up to two hours on a single charge so the fun doesn't have to stop.
Arizer Solo costs $199.
Arizer V-Tower
This vape was crafted for maximum efficiency, so you can truly get the most out of your herbs, and all the health benefits that go with them. Arizer V-Tower's ceramic heating element and precision temperature controls help prevent overheating and waste, and allow the smoker to get a wide range of flavors and vapor experiences like never before.
The dual-walled stainless steel body design and high-quality glass parts are all part of the functional design, aiming at producing the coolest vapor possible, even on a high heat setting. This is incredibly important for patients concerned about their lung health!
Arizer V-Tower costs $149.
Arizer Extreme Q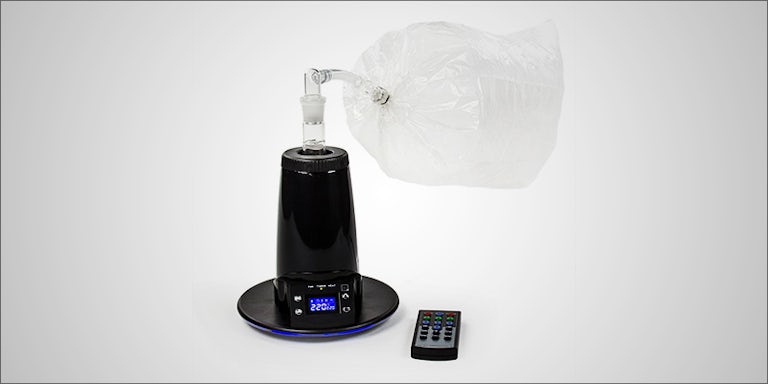 Need an extremely high-end, customizable vaping experience? Then Arizer Extreme Q might be the unit you've been searching for. It uses a high-quality "whip" rather than a glass mouthpiece, and also comes with a "balloon" that can be filled with vapor, reminiscent of many older popular name-brand vapes in the industry.
With adjustable fan, time and temperature controls and medical-grade components, this is a perfect tabletop vape for the hardcore medicinal cannabis patient. It's also the world's first remote-controlled vaporizer, allowing you to keep the party going with style and ease.
Arizer Extreme Q costs $219.
Top vaporizer experts and review sites consider Arizer products to be some of the most reliable and long-lasting tabletop vapes in the industry. The company provides all glass pieces, whips, screens, chargers and other accessories right on their website for easy upgrades and replacements. And, compared to similar high-tech tabletop models, this brand's prices are extremely affordable.
Each of these products also comes with interchangeable pieces that can be used for aromatherapy within your home – yet another awesome wellness application. Don't sleep on this one. If you utilize cannabis (or other herbs) daily, and don't play around when it comes to cleanliness and quality, this vaporizer company should be at the top of your shopping list.
Shop now by visiting Arizer.com.