From the buzzing sound of a tattoo gun to witnessing your body transform from a blank canvas into a living and breathing masterpiece, the entire experience of getting fresh ink is a thrill. In fact, tattoos are one of the only things that we take with us all the way to the grave. With that being said, they deserve every bit of TLC. There are endless amounts of remedies for tattoo aftercare, but did you know that your favorite herb can also keep your artwork looking fresh? It can decrease pain, reduce swelling, and speed up healing. Give it a try with these 6 weed-infused tattoo aftercare products. 
1. Nurse Mary J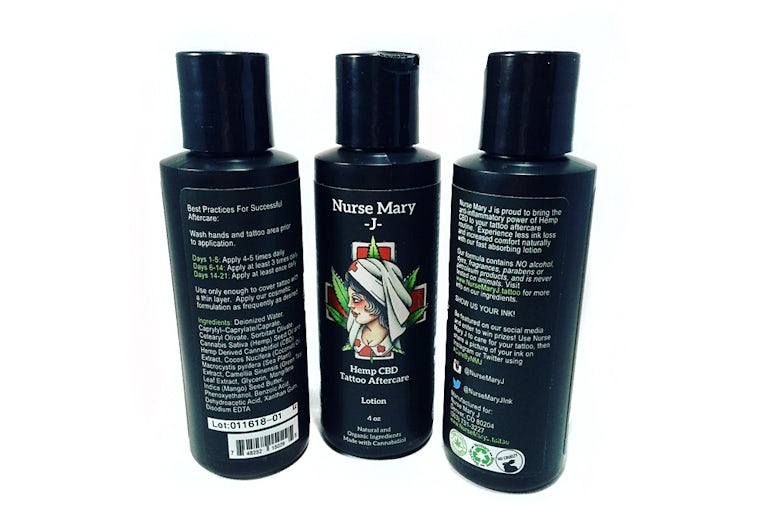 Infused with hemp CBD, Nurse Mary J not only stops inflammation before it starts but it reduces the pain and itching that comes with getting a new tatt. And unlike petroleum products and waxes for tattoo aftercare, with Nurse Mary J, there are no barriers. In addition to staying moisturized, Nurse Mary J allows your new art to breathe. In return, you retain your tattoo's boldness for far longer.
2. Ink It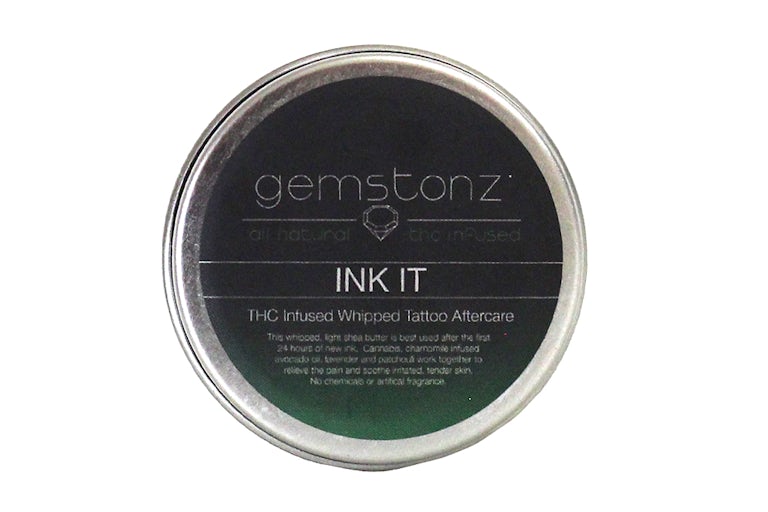 Ink It by Gemstonz is a whipped shea butter tattoo aftercare product that contains 45 MG of THC. No, it won't get you high. But the THC, along with the avocado oil, chamomile, lavender, and patchouli essential oils, can both relieve pain and soothe irritated skin. For best tattoo aftercare results, lather up within the first 24 hours of new ink.
3. Susan's CBD Tattoo Aftercare Salve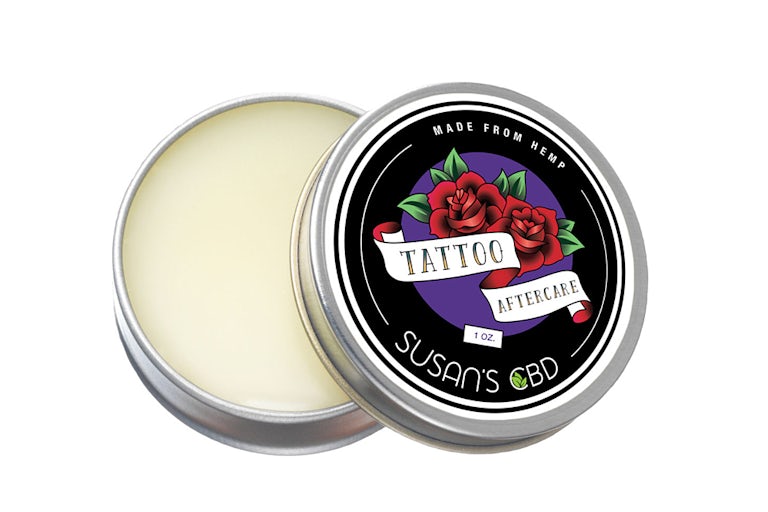 Packed with 200 MG of pure hemp CBD isolate, Susan's CBD tattoo aftercare salve speeds up the healing process so you can enjoy your fresh ink sooner. The ointment also decreases pain, reduces swelling and hydrates your skin.
4. Ink 20/20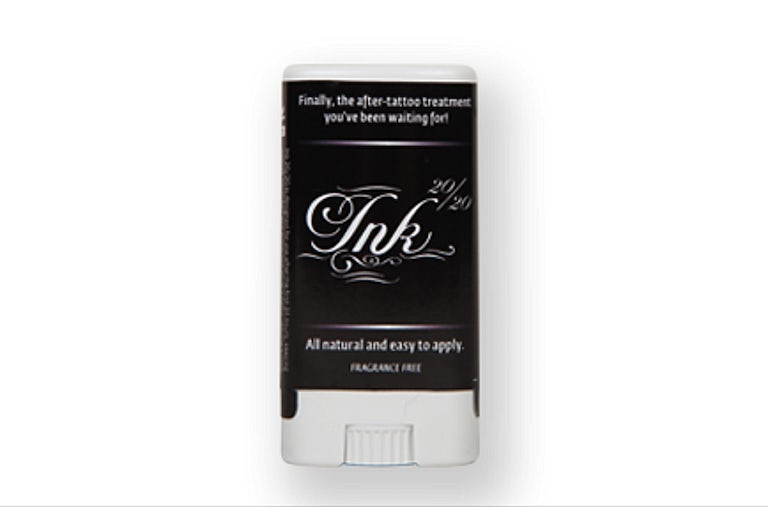 Not only will Ink 20/20 nourish a brand new tatt with organic hemp seed oil and other cannabinoids, but it will also act as a shield against harmful UV rays thanks to its SPF. No one likes a blurry canvas, so next time you spend a day out in the sun, just apply Ink 20/20.
5. Hempgenix Tattoo Rehab Cream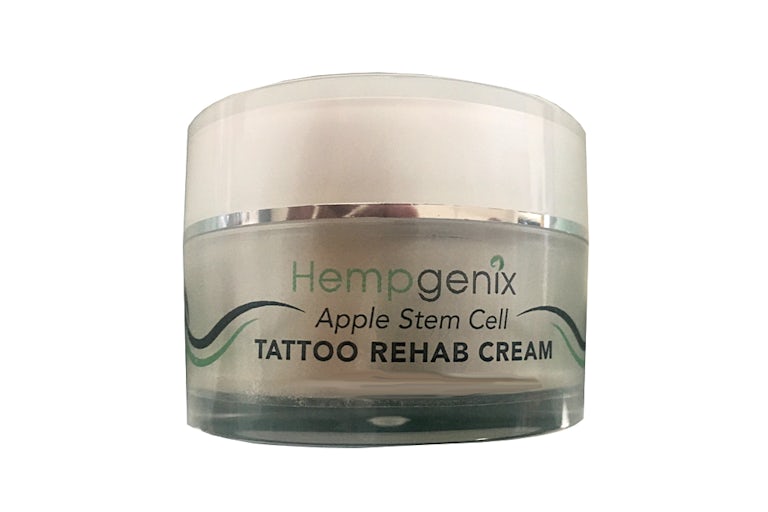 Hempgenix's tattoo rehab cream, aka the mecca of tattoo aftercare products, comes loaded with 50 MG of sweet cannabis sativa which, in addition to treating your fresh ink, diminishes fine lines and wrinkles. According to the company, "100% of participants saw a reduction in healing time" as a result of using the water-based moisturizer just once or twice a day. Meanwhile, plenty of other tattoo aftercare products require that you apply them to your ink three to six times a day.
6. Ink Salve All Natural Tattoo Ointment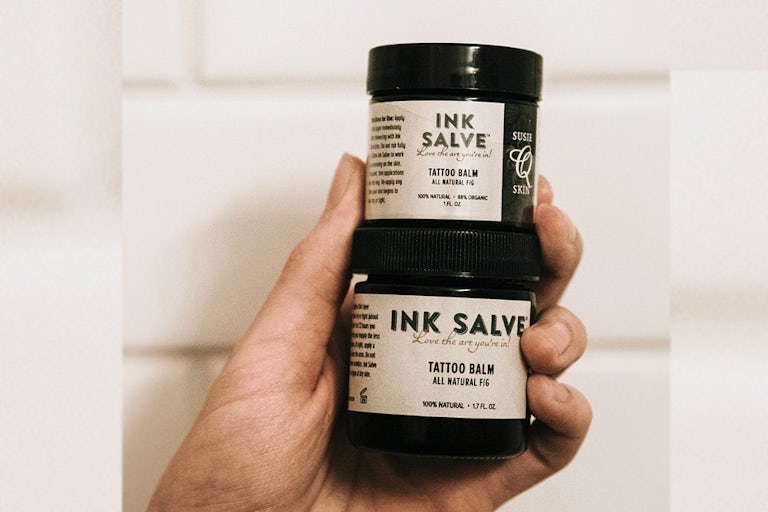 If you prefer to stick to an all-organic tattoo aftercare product, then Ink Salve, or "magic in a jar" as customers like to call it, is just what you need. From fighting off bacteria to boosting collagen production, Ink Salve does it all. Plus it's gluten-free, cruelty-free, and synthetic fragrance-free. It doesn't contain any petroleum, soy, or nut oil either. It's rich in hemp seed oil. All in all, Ink Salve is as vegetarian as it gets when it comes to ink-healing ointments.