Full Spectrum CBD Oil vs Isolate: What's the Difference?
CBD is taking the world by storm, able to help a variety of diverse issues from pain and inflammation to depression, anxiety, and sleep. But there's so many CBD products and varieties out there, like full spectrum CBD vs CBD isolate, how do you choose?
Full Spectrum CBD Oil vs Isolate
When shopping for CBD oil online, you'll likely come across these two terms: full spectrum CBD and CBD isolate. The difference? CBD isolate products will only contain CBD, one of over 400 compounds in the cannabis or hemp plant. When making CBD isolates, companies only extract CBD from the cannabis or hemp matter then discard the rest of the plant, which includes other cannabinoids and terpenes.
Full spectrum CBD oil, on the other hand, is made using the whole plant. The CBD isn't isolated, instead, all the terpenes and cannabinoids from the plant, like CBN, CBG, THCV and even THC, are included in full spectrum CBD oil.
If full spectrum CBD products are derived from hemp, they'll likely only include trace amounts of THC, like 0.3 percent or less, like Mineral Health Co's signature CBD oil, ROBYN. Because of the low level of THC, most hemp-derived CBD oils are non-intoxicating, yet still provide powerful medical benefits and relief to those in need.
Full Spectrum CBD Benefits
When it comes to the full spectrum CBD oil vs isolate debate, which type of CBD oil provides the most benefits? Researchers believe that full spectrum CBD is more beneficial because of the entourage effect. The entourage effect is the theory that cannabinoids, terpenes and other compounds in cannabis and hemp plants interact synergistically to enhance each others' effects.
In fact, a 2015 study in Israel compared the effects of full spectrum CBD vs CBD isolate in rats with inflammation and anxiety issues. What they found won't surprise those who have experienced the entourage effect first hand: the rats who were given the full spectrum CBD oil had less inflammation than those treated with CBD isolate alone. The researchers even called the full spectrum CBD "superior" in terms of treating inflammation, so its benefits are clear.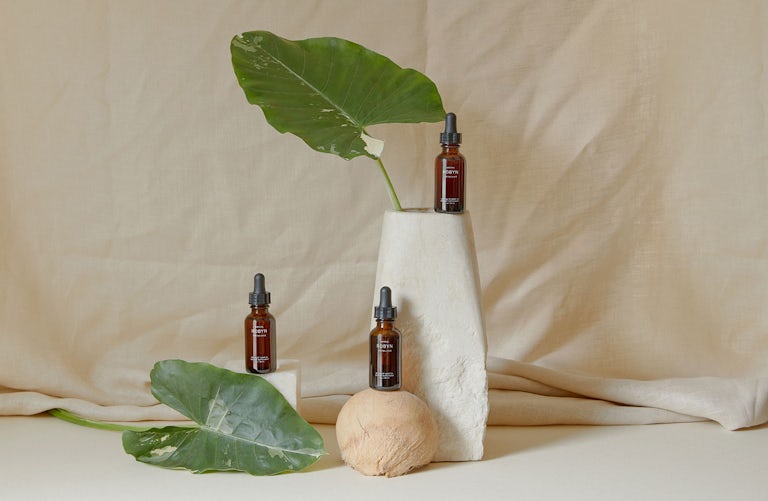 Best Full Spectrum CBD Oil
If you've gotten this far you probably don't need convincing that CBD oil has benefits, but how do you choose a reliable source? Without regulations on hemp-derived CBD products, it can be tricky. In fact, a recent study found more than half of the CBD oils the researchers bought online were mislabeled, containing either more or less CBD than the label claimed.
Mills Miller, Founder of Mineral Health Co, who's life was saved by CBD, set out to create ROBYN, a trustworthy full spectrum CBD oil.
"ROBYN is one of the only full spectrum CBD oils that is responsibly extracted," says Miller. "It's the only oil that does as CBD is advertised: bring balance back to the body and mind. ROBYN is a real plant-based medicine."
Made from organically grown hemp in Colorado Springs, ROBYN contains CBD as well as over 12 other cannabinoids, like CBG and THC, and over 12 terpenes, including limonene, myrcene, and pinene. In fact, it has a CBD to THC ratio of about 26:1, containing around 0.3 percent THC. That way, ROBYN provides the most effective cannabis oil to help with an assortment of issues, including inflammation, anxiety, and sleep.
Another thing that makes ROBYN stand out: the CBD oil is harvested and sold in batches. Like a fine bottle of mezcal, there's a limited number of bottles in each batch. This way, you know you're getting a recent and high-quality product every time.
But ROBYN's true uniqueness stems from Mineral Health Co's extraction process. Hemp plants are naturally rich in essential fatty enzymes and lipids, like omega-3 and omega-6, which increase the bioavailability of cannabinoids. ROBYN utilizes the plant's natural oils to increase the body's ability to absorb and activate CBD, giving it the advantage over other full spectrum CBD oils.
Full Spectrum CBD Oil for Sale
Is full spectrum CBD oil even legal? The answer is yes, as long as it's derived from hemp with 0.3 percent of THC or less, it's legal to ship to all 50 states. You can order hemp-derived full spectrum CBD oil online, in both the Herb store and at mineralhealth.co.
Full spectrum CBD oils derived from the marijuana plant, however, are only legal in states with medical and/or adult use cannabis laws. Places like California have a larger variety of regulated CBD oils derived from the cannabis plant rather than hemp. These full spectrum CBD oils come in different ratios of CBD to THC, like 1:1, which will provide some intoxicating effects, and 18:1 which shouldn't have any noticeable psychoactive effects.
Until cannabis is legalized in the whole U.S., hemp-derived full spectrum CBD oils, like ROBYN, are still a great option. They're accessible, safe, and effective, so what are you waiting for?