In Canada, licensed producers are companies with a license to either grow and/or sell legal medical cannabis,  and for some brands very soon, recreational too. These "Authorized Licensed Producers" are approved by the federal department for public health, Health Canada. There are dozens of licensed producers across the provinces, how do you know which grow the highest quality herb? We've collected the best of the best to help you purchase the highest quality legal weed in all of Canada.
The Best Licensed Producers in Canada: Who's who?
For a full list of every Health Canada-approved producer and links to their websites and registration information, check out the official list on the Canadian government's website.
7 Acres
In a first-of-its-kind 7 acre greenhouse, 7 Acres is growing medical cannabis a little differently: passionately, with a lot of love, and with a little help from the sun, just as nature intended. Owned by the cannabis company, Supreme, 7 Acres has been licensed to produce cannabis since 2016. Based in Kincardine, Ontario, they have a 340,000 square foot cultivation facility that grows indoor quality buds, outside, using state-of-the-art technology. This Canadian LP is also traded publicly on the Toronto Venture Exchange (TSX-V: FIRE).
ABcann Medicinals
ABcann Medicinals pride themselves in offering 100 percent pesticide-free cannabis with compassionate pricing. Founded in Napanee, Ontario in 2014, ABCann Global Incorp. has become a serious player in the Canadian market, with its sight set on global expansion. They're traded on the Toronto Venture Exchange (TSX-V: ABCN) and the American Over-the-Counter market (OTCQB: ABCCF).
ABCann offers whole flower and milled bud and plans to expand to oils and other products soon. Their CEO, Barry Fishman, recently announced they will be acquiring BC's first licensed producer, Canna Farms Limited. In the same announcement, they said they are changing their name from ABCann to VIVO Cannabis™.
Aphria
Aphria is a major player among licensed Canadian cannabis producers. Founded in 2014 by Cole Cacciavillani and John Cervini in Ontario, it has since become a giant, acquiring smaller brands and expanding internationally. It's publicly traded on the Toronto Stock Exchange (TSX:APH) and recently made a distribution deal with one of the largest wine and spirits corporations in the U.S., Southern Glazer's Wine and Spirits, to distribute their recreational products throughout Canada.
Aphria offers patients cannabis capsules, oils, and vaporizer cartridges.
Aurora Cannabis Inc.
Aurora is another powerful licensed producer of cannabis in Canada. Based in Edmonton, Alberta, Aurora was founded in 2013 by Terry Booth, Steve Dobler, Chris Mayerson, and Dale Lesack. Aurora is also traded publicly on the Toronto Stock Exchange under the ticker, ACB.
Aurora also has an international presence after acquiring several smaller cannabis businesses, including Pedanios Gmbh in Germany and MedReleaf in Canada. They are licensed to produce up to 150,000 kilograms of cannabis a year at five different cultivation sites around the world.
Aurora produces top shelf flower, including high-CBD strains, as well as cannabis oil. You can check out what strains they're currently growing and curing on their site.
Broken Coast Cannabis
Based on the beautiful British Colombian west coast, Broken Coast Cannabis offers great flat rate shipping prices and custom genetics. They pride themselves on growing the highest quality product with the highest standards, including adhering to strict environmental protocols and making their bud as natural as possible.
They've been licensed since 2014, but were acquired earlier this year by LP giant, Aphria. n that same announcement, Aphria said it planned to expand Broken Coast's production from 4,500 kg per year to 10,500 kg by 2019.
Canada's Island Garden
Being the only producer in Prince Edward Island, Canada's Island Garden know how to make their customers happy. They grow organic fruits and veggies alongside their ACMPR medical cannabis. The family business offers a variety of proprietary strains, including high CBD and 1:1 CBD:THC options.
Interestingly, 75 percent of Canda's Island Garden was purchased by an American tobacco company, Alliance One International Inc.
Canna Farms Ltd.
Canna Farms was the first producer in British Columbia to receive a ACMPR license, and since then they have grown into a dedicated and talented team that has been working hard to provide their patients with exceptional cannabis products at an affordable price. Located in Hope, British Colombia, Canna Farms offers their patients a variety of cannabis flower shake, and oils, including high CBD and 1:1 CBD to THC options.
Canna Farms was recently acquired by VIVO Cannabis, the new name of ABcann. Daniel Laflamme, the co-founder and president of Canna Farms will be joining VIVO's board of directors.
CanniMed Therapeutics Inc.
CanniMed was established in 2013 to provide Canadian patients with access to a standardized and trusted supply of pharmaceutical-grade cannabis. Since the year 2000, their parent company, Prairie Plant Systems, was the sole supplier to Health Canada of medical cannabis. Based in Saskatoon, Saskatchewan, CanniMed is dedicated to providing the chronically and terminally ill with high-grade medical cannabis. They offer dried flower, cannabis oils, capsules, and topicals.
Aurora recently acquired CanniMed in a $1 billion (USD) deal.
CannTrust Holdings Inc.
Founded in 2014 in Ontario, CannTrust is a publicly traded company on the Toronto Stock Exchange (TSE: TRST). CannTrust brings more than 40 years of pharmacy and healthcare experience to the medical cannabis industry. Their in-house laboratory houses advanced technology and equipment for testing and research on the medical use of cannabis. They offer dried cannabis flower as well as oils and capsules in an assortment of strains and cannabinoid ratios.
Canopy Growth Corporation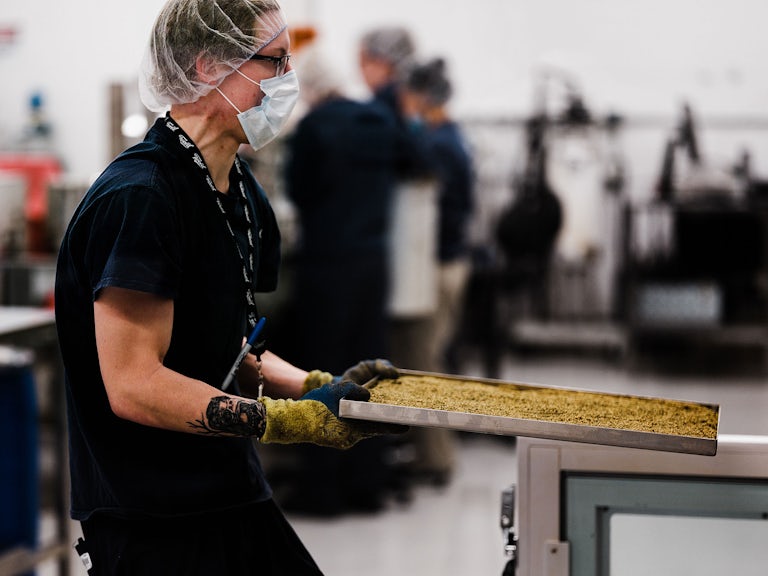 Canopy Growth Corporation, formerly known as Tweed Marijuana Inc., is one of Canada's largest licensed producers of cannabis. Founded by Bruce Linton and Check Rifici in 2014, Canopy recently received the largest investment in cannabis industry history. Constellation Brands, a "Big Alcohol" company that makes beverages like Corona and Smiroff, recently invested $3.8 billion USD ($5 billion CAD) into this licensed producer.
Located in Smith Falls, Ontario, Canopy Growth was the first publicly traded cannabis company in the world (TSX: WEED) back in 2014. It's also the first cannabis company traded on the New York Stock exchange (NYSE:CGC). Canopy grows and manufactures cannabis products, including high-quality flower, oil, concentrates, soft gel capsules, and hemp-based products. In fact, they're licensed to grow 25,000 kilograms of weed per year.
Canopy Growth may be based in Canada, but it's got its eyes set on the global cannabis market with subsidiaries in Jamaica, Chile, Brazil, Germany, Spain, and Denmark.
Delta 9 Bio-Tech Inc.
Founded in 2013 by a father and son, Delta-9 has grown into a business of more than 50 people. They're dedicated to growing small batch, hand trimmed, high quality medical cannabis in their own proprietary Grow Pod systems technology. Delta-9 currently grows about 20 different genetics in rotation, including high CBD options.
Delta-9 is a publicly traded company on the Toronto Venture Exchange (TSX-V: NINE) that are expanding rapidly. They recently announced they plan to increase their production from 1,000 kg per year to 17,000 kg by 2020, and create 300 new jobs in the process.
Emblem Cannabis Corp.
Producing in their brand-new Ontario facility, Emblem Cannabis Corp made sure it was custom-designed and purpose-built specifically to cultivate cannabis for medicinal use. The carefully regulated indoor environment is powered by a Canadian-made, custom-developed Argus controlled system. They offer dried flower as well as extracts like oils. Plus, they offer accessories like the vaporizers and the Levo infuser.
Licensed since 2015, Emblem is a publicly traded company on the Toronto Venture Exchange (TSX-V: EMC) and the Over-the-Counter market in the States (OTCQX: EMMBF).
Emerald Health Therapeutics Canada Inc.
The dedicated team at Emerald Health includes talented MDs, PhDs, engineers, and horticulturists with extensive experience, offering more than 60 years of cannabis growing leadership, knowledge and commitment. They offer their patients a selection of dried flower strains as well as cannabis oils with CBD and THC.
Based in British Colombia, Emerald has been licensed to produce since 2014. They're traded on the Over-the-Counter market (NASDAQOTH: EMHTF) in the U.S.
Green Relief Inc.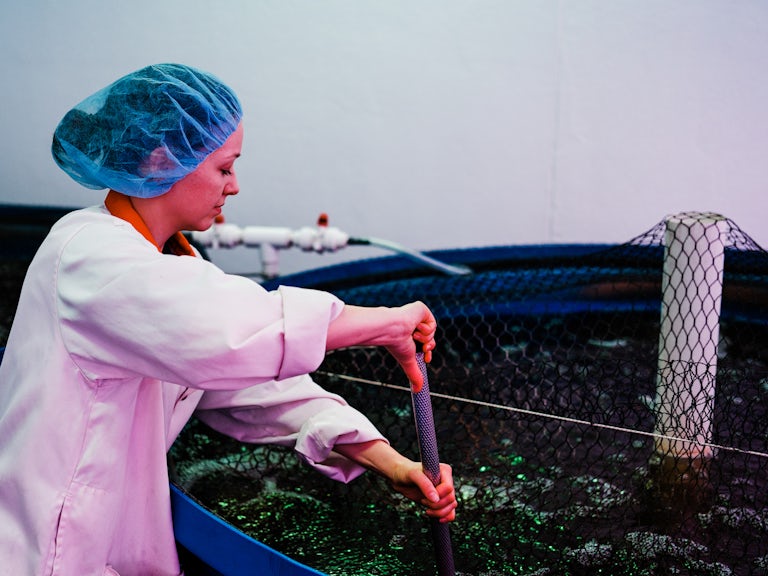 Green Relief is the only medical cannabis provider in Canada that's producing by way of aquaponics, considered the most innovative and sustainable form of agriculture. Using fish as fertilizer, Green Relief is guaranteed to have healthy plants and a great product without harmful pesticides. Plus, they're dedicated to "green energy" and only use energy-saving LED lights.
This licensed producer is based in Ontario and offers a selection of products, including signature dried flower strains, like "Floating Island," as well as oils and vaporizers. Green Relief was founded in 2013 by Warren Bravo, Lyn Bravo, and Steve LeBlanc on the principles of sustainability, social responsibility, and research and uses 90 percent less water than conventional agriculture.
Hydropothecary
Hydropothecary was founded in 2013 Sébastien St-Louis and Adam Miron and has since gone on to win awards for its pesticide-free top shelf quality cannabis. At the moment, this licensed producer cultivates 3,600 kg of cannabis per year, but plan to expand and grow as much as 108,000 kilos by 2019. Hydropothecary cannabis is sun grown in advanced greenhouse technology in Quebec.
They offer a wide selection of craft cannabis products. From traditional dried flower in signature strains to the country's only elixir sublingual spray and "fleur de lune" cannabis-infused lubricant, Hydropothecary is a fan favorite among local consumers. It's owned by HEXO Corp, which is traded on the Toronto Stock Exchange (TSE: HEXO).
Maricann
Maricann live by five main principles: quality, integrity, authenticity, innovation, and approach-ability. It was founded in 2013 in Langton, Ontario and is now a publicly traded licensed cannabis producer on the Canadian Securities Exchange (CSE: MARI), the Over-the-Counter market in the U.S. (OTCQB:MRRCF), and the Frankfurt market in Germany (FRANKFURT: 75M). Maricann produces cannabis oil and flower for the Canadian market, many rich in CBD. It also makes precisely-dosed CBD gel capsules for medical cannabis patients in Germany.
Founded in 2013, Maricann is passionate about helping people with cannabis. Based in Ontario, they now have a 942,000 sq. ft. facility. The Mericann Group has its sight set on expanding in Europe as the medical cannabis movement progresses.
MedReleaf Corp
The first and only ISO 9001 certified cannabis producer in North America, MedReleaf is an R&D-driven company dedicated to patient care, scientific innovation, research and advancing the understanding of the therapeutic benefits of cannabis. They offer their patients top shelf quality dried flower, crumble, oil and soft gel capsules, as well as accessories.
They were recently acquired by Aurora for $2.5 billion USD in what was at the time, the largest cannabis deal in history.
Mettrum
Mettrum is a licensed producer based in Ontario. What sets Mettrum apart from the rest is the Mettrum Spectrum™. This chart simplifies the dialogue around strength and dosage by categorizing medical cannabis according to THC and CBD levels, using a straightforward color-coding system. That way, consumers can pick the strain that's right for them.
Metrrum offers patients cannabis flower and oil as well as accessories. They were acquired by cannabis giant, Canopy Growth, in 2016 for nearly half a billion dollars.
OrganiGram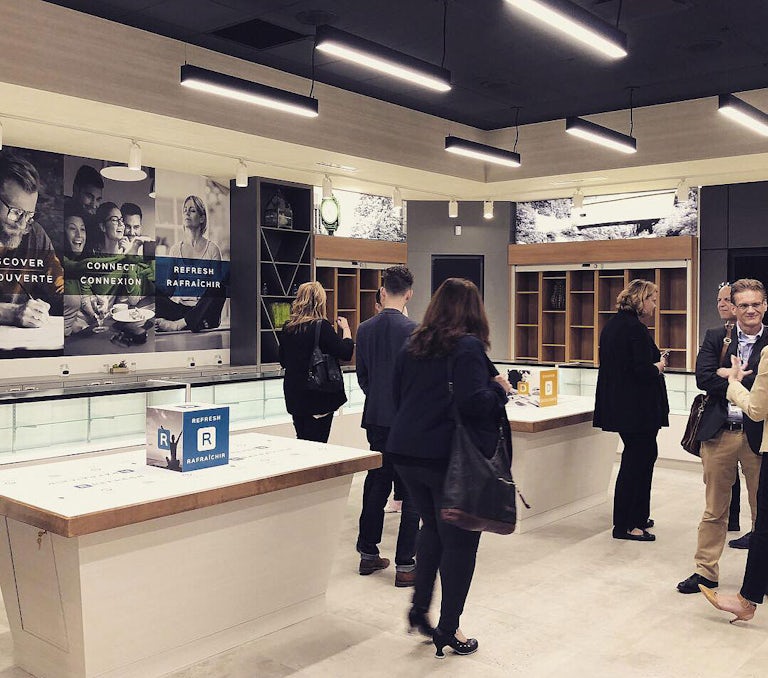 OrganiGram, based in Moncton, New Brunswick, was founded in 2013. This licensed producer is known for its Strain Discovery Program, which helps patients get the medicine they require. They offer a selection of proprietary strains, including Wabanaki, which won Lift Co's 2017 Sativa of the Year award. OrganiGram also provide patients with high CBD strains and oils, as well as accessories like vaporizers.
This licensed producer is publicly traded on the Toronto Venture Exchange (TSX-V: OGI). They're in the process of expanding in preparation for Canada's launching of the adult use market on October 17. Currently, they grow about 22,000 kg of cannabis per year, and after the expansion plan to cultivate 113,000 kg by late 2019.
Peace Naturals Project
Peace Naturals Project offers a range of therapeutic medicinal cannabis varieties and cannabis oils. Their therapeutic cannabis strains are grown using natural production methods and their premium extracts contain no harmful solvents or byproducts. Founded in 2013 in Ontario, Peace Naturals is now one of the Crono's Group licensed producers. Cronos is traded on the Toronto Venture Exchange (TSX-V: MJN) and the OTC market in the U.S. (OTC:PRMCF).
Redecan Pharm
RedeCan Pharm is a family owned and operated business in the heart of the beautiful Niagara Escarpment. They have over 30 years of agriculture experience and use it to grow their cannabis naturally in greenhouses. They provide an assortment of dried cannabis strains, including high CBD strains and high THC strains testing upwards of 15 percent.
THC Biomed
THC Biomed is a licensed producer located in Kelowna, British Colombia, Canada. They specialize in clone distribution for patients to grow at home. In fact, THC Biomed was one of the first producers to be regulated by Health Canada. A socially and environmentally friendly company, they provide interior BC patients with a wide range of medicinal genetics, both dried flower and live plants.
Founded by John Miller in 2014, THC Biomed is traded on the Canadian Securities Exchange under the ticker, THC (CNSX: THC).
The Green Organic Dutchmen
The Green Organic Dutchman carries out its organic cannabis production from its facilities located on a 100-acre farm in Ancaster, Ontario. They're committed to cultivating cannabis sustained and naturally, to offer patients the most eco-friendly organic weed. Founded in 2012, they've recently partner with Aurora to expand their production to up 170,000 kg a year. Aurora Cannabis Inc. (TSX:ACB) only owns 17.5 percent, and The Green Organic Dutchman is traded on the Toronto Stock Exchange (TSE: TGOD).
Tilray
Tilray is another Canadian licensed producer powerhouse. Located on Vancouver Island, they supply some of the highest quality cannabis on Canada's West Coast. With a team of PhD botanists and a huge facility, they continue to tinker with genetics to provide the best medicine to their patients.
Founded in 2013, Tilray is traded on NASDAQ (TLRY). It's also seen some big investments lately, most notably by the "Big Pharma" conglomerate, the Novartis Group. They offer their patients cannabis flower, oil, and capsules, including high CBD options. Plus, they also provide medical cannabis resources and sell accessories, like vaporizers.
United Greeneries
United Greeneries specializes in genetic tinkering to provide the best medicine for their patients. Located on Vancouver Island, this licensed producer is dedicated to growing the highest quality craft cannabis, naturally. They take pride in their team and their product, which includes flower and milled cannabis. United Greenies is a wholly owned subsidiary of Harvest One, which is traded on the Toronto Venture Exchange (TSXV:HVST).
WeedMD Inc.
Known for their great prices and stellar customer services, WeedMD Inc. is a favorite among Ontario-based medical cannabis patients. They are famous for selling customized blends of cannabis to target the unique symptoms of their patients. WeedMD also stands out because of its dedication to educating doctors and seniors on the health benefits of medical cannabis.
WeedMD is based in Ontario and operates two cultivation centers in the province, one of which is a 610,000 sq. ft. or 14 acres greenhouse under glass. They offer patients dried cannabis flower and oil, as well as live cannabis plants and accessories like grinders.  Their CEO, Keith Merker, was recently appointed and they're traded publicly on the Toronto Venture Exchange Exchange (TSE-V: WMD) and the Over the Counter market in the States (OTC: WDDMF) as well as in Germany in the Frankfurt Stock Exchange (FSE:4WE).
Whistler Medical Marijuana Corporation
Located in one of the most beautiful areas of the world, Whistler Medical Marijuana produces top shelf organic cannabis that has to be tried to be believed. Based in British Colombia, they became Canada's first licensed organic producer in 2014. They provide patients with 19 organic strains and 25 different types of cannabis oil. Whistler Medical Marijuana also sells live plans for those who want to grow their own.
Zenabis
Zenabis is touted for their facility design, including LED lighting, air lock systems, and temperature regulation which deploys the latest technology to reduce their carbon footprint and environmental impact. They have strategically built cultivation facilities on both coasts of Canada, with two in British Colombia and one on the way in Nova Scotia. With 660,000 total square feet of top-notch door cultivation space, Zenabis is positioning itself to become a leading licensed producer in Canada. For now, Zenabis offers medical grade cannabis flower, but soon, they'll also make cannabis oils and capsules available.